The good old Beijing Auto BJ2022 Brave Warrior is still alive and kicking. Three new workhorse pickup truck versions are under development and they are looking badass and somewhat cool. The first car is a double cab with a short bed, it will be powered by a 2.2 liter diesel engine with 110hp. Bed size: 1440/1580/480.
This is the base BJ2022 Brave Warrior. It is still in production although is has been partly succeeded by the new Beijing Auto BJ80 series. The BJ2022 is available on the civilian market but it is basically a military car with a few added luxuries. Beijing Auto has been working on a real civilian version for a long time but it never hit the market.
Current price starts at 197.000 yuan and ends at 200.900 yuan. Engines: 2.5 turbo diesel with 136hp and a 2.7 petrol with 150hp. For comparison; the civilian version of the BJ80 starts at 288.000 yuan and ends at 298.000 yuan, it is powered by a Saab 2.3 turbo with 250 horses.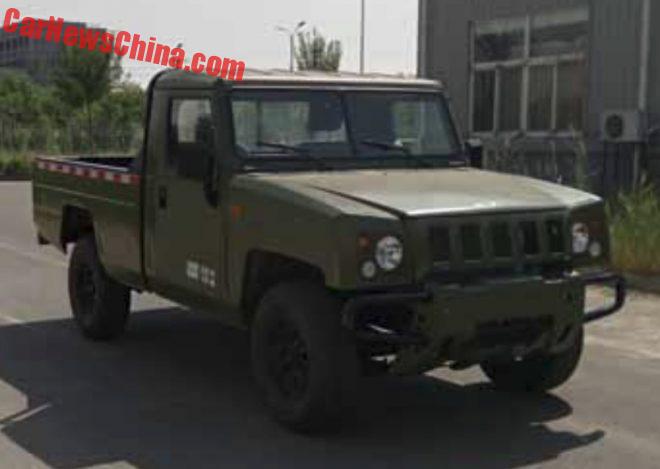 The second pickup truck is single-cab with a larger bed, it gets the same 110hp 2.2 liter diesel engine as the double cab version. Bed size: 1960/1580/480.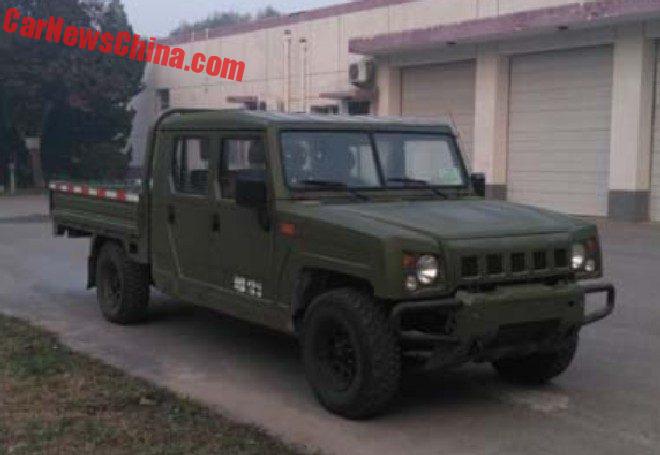 The third car looks very utilitarian with a simple bed bolted on the chassis. Double cab again and the bed is full size: 2264/1720/363. Perfect for carrying crates of beer around! As long as they are not too heavy, as this one has to do with a paltry 100hp 2.7 liter diesel engine.
I'd take the single-cab short-bed, because it is almost cool. Imagine it in black with big wheels. Sadly, it is yet unsure when these beauties will become available.