This is the new Changan Ruixing Q50 MPV, featuring a massively shiny grille and wheels that are smaller than my wheel barrow's wheel. The Q50 is the third car under Changan's new Ruixing sub-brand after the e Ruixing M90 and the upcoming Ruixing S50. The new photos also reveal the English name for the brand: Raesor. How catchy.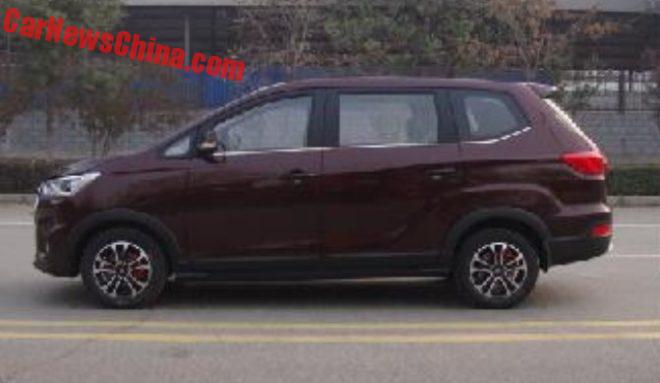 Look at those wheels! But they do have red brakes.
Size: 4720/1770/1855, and wheelbase is 2850. Power will come from a 1.5 liter turbocharged engine with 156hp and 215nm, which is exactly the same engine that will also power the new CS55 SUV.
The market for this sort of compact SUVs is exploding in China and every Chinese car maker is rushing as many models as they can to the market. The Q50 is expected to launch in April.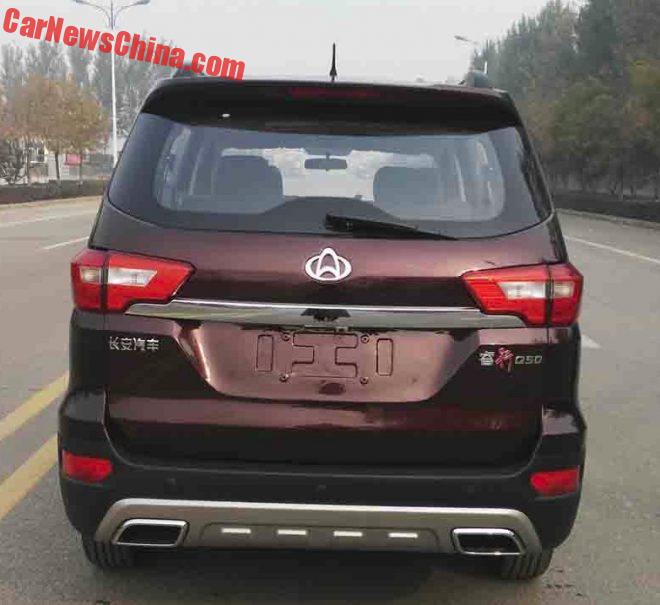 Nice pipe tips. Ruixing Q50 badge on the left, with the character 行 (xing) in red. Normally, I only dig red fonts when they are describing turbo, like turbo or T. But as this Q50 is indeed powered by a turbocharged engine I give it a pass.