An ultra racy Liberty Walk R35 Nissan GT-R, with a matching license plate, Spotted in China a few meters from my home. The good Nissan is fitted with an outrageous body kit and wings all over, it also has air lift system to get over the bumps.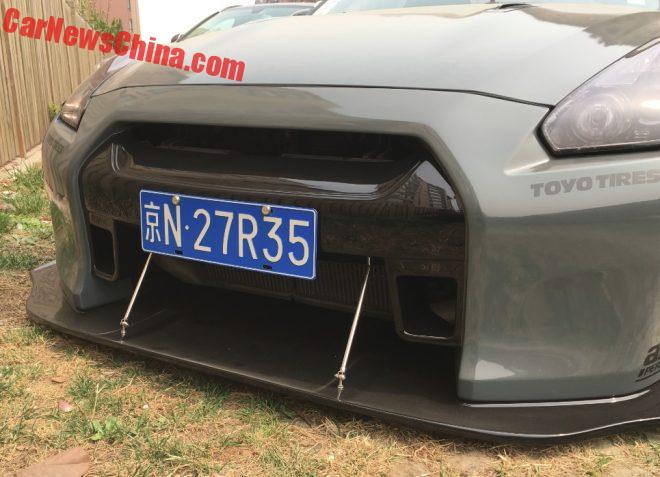 The Liberty Walk Nissan GT-R is created by a crazy Japanese company called LB∗Performance. They normally don't tune the engine but this particular car has a custom exhaust system fitted, I know, I have heard a few times, in the morning! Wakes up the whole street.
earlier on we met another LB GT-R and a LB Toyota 86.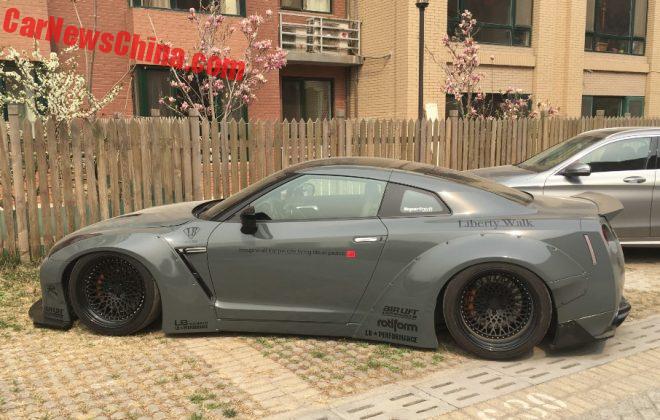 Slick-like tires are by Toyo. There are a few subtle differences between this car in China and the standard Japanse one. It does not have the typical rising sun on the door, likely too culturally and historically sensitive, and it has a Chinese flag instead of a Japanese flag with the…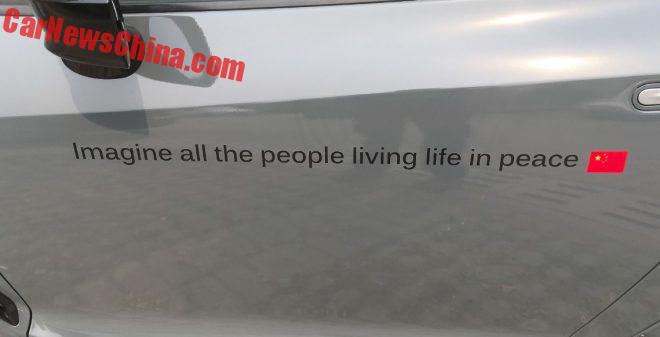 … John Lennon quote.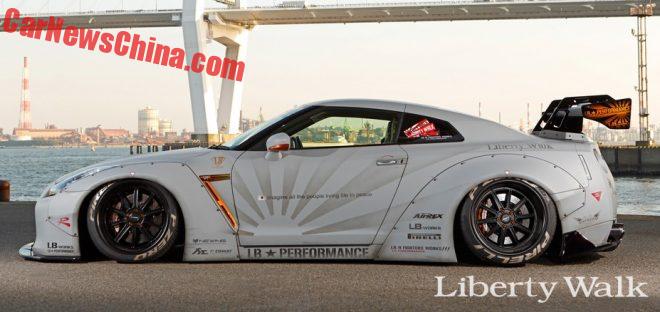 Japanese version, on Pirelli tires.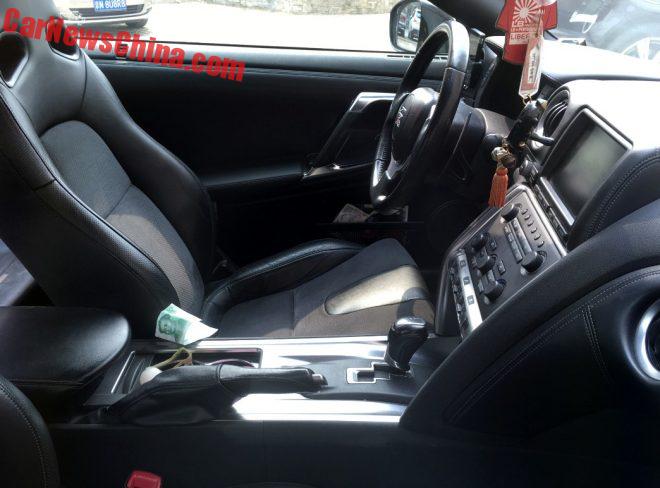 Sadly, the interior was completely stock. With such a body I expected something more special inside, a cold colored dash with pink seats or such so.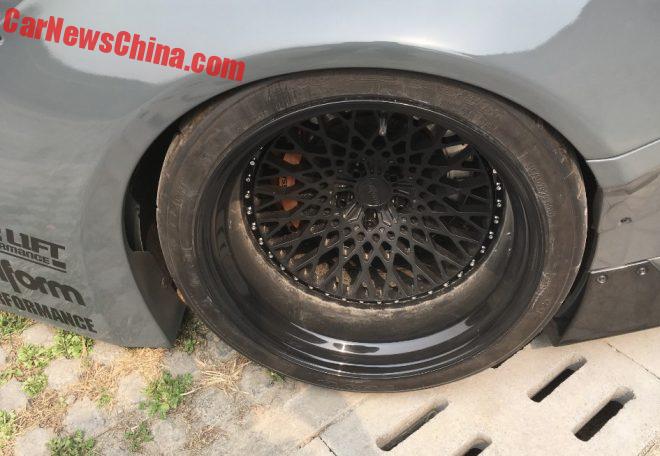 Orange brake pads.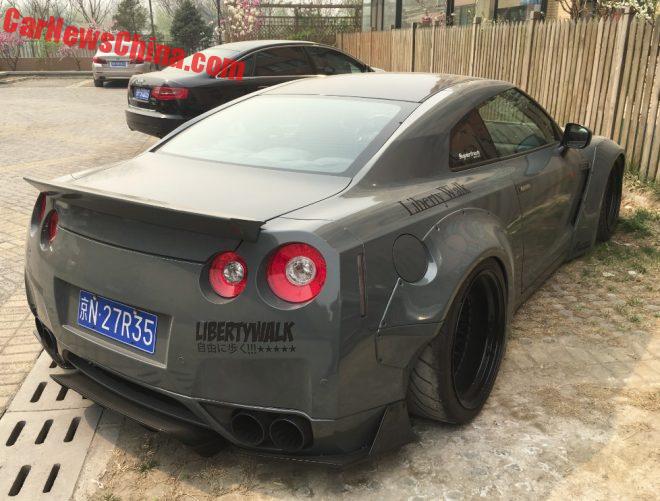 Rear spoiler looks very small and fragile, but it is an official Liberty Walk thing. Diffuser and wide wheel arches are brilliant.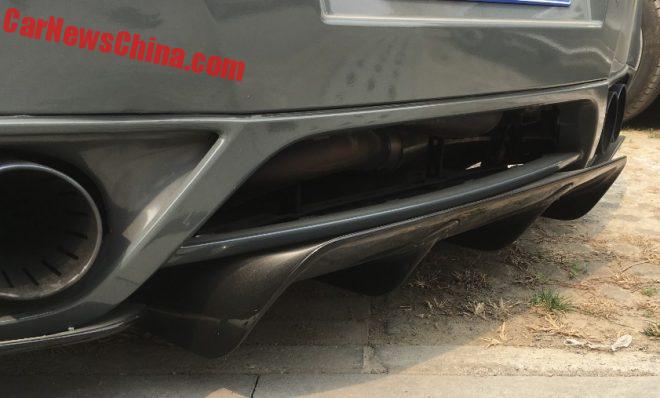 The exhaust system that disturbed my peaceful dreams so many a times. What a beast…