The very first Spy Shots of a new Lynk & Co sedan, code named CS11. It will be the second car of the Lynk & Co brand after the 01/CX11 SUV. The CS11 has a traditional three-box body and not a fancy sedan-coupe shape. It is expected to hit the Chinese car market sometime in 2018.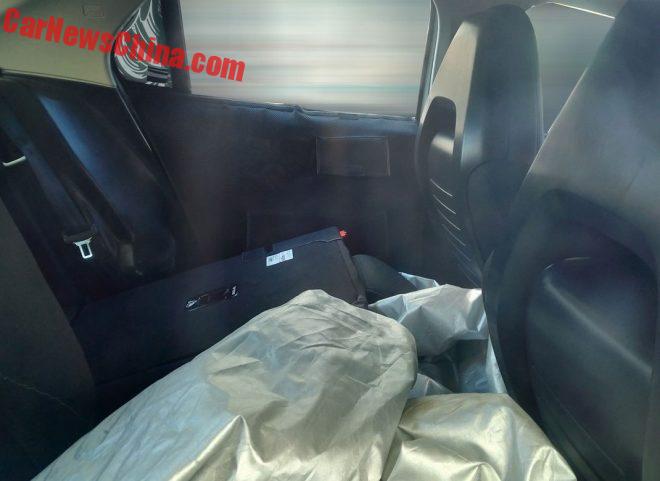 We only have a photo of the rear bench which doesn't reveal very much except the very pretty and sporty one-piece front seats.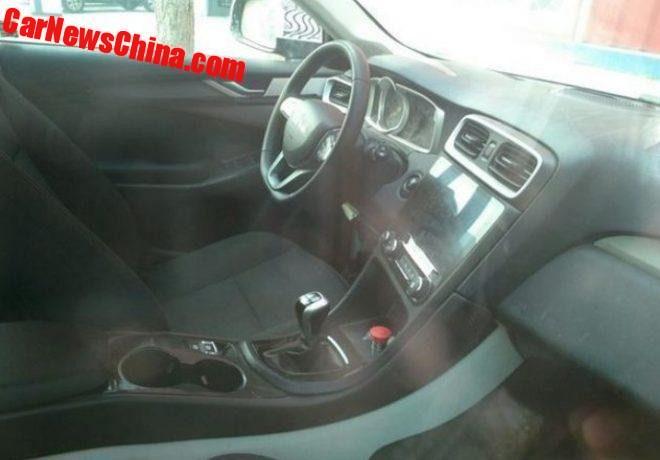 This is a spy shot of the 01/CX11 SUV. Dash of the CS11 sedan will look very similar if not completely the same.
Lynk & Co is a new brand under Geely, set to compete with the likes of Toyota and Volkswagen. It will be aimed at the young, with fancy electronics, an AirBNB-like share function, and shiploads of apps to download.
The CX11 SUV and CS11 sedan are based on the new Volvo-Geely CMA platform, which will also underpin the upcoming new Volvo 40-Series, which was previewed by the 40.1 and 40.2 concept cars.
Engines are from Volvo: a 1.5 liter three-cylinder engine with about 180hp, a 1.5 plug-in hybrid with about 220hp, and a four-cylinder 2.0 turbo with 240hp.
Price will range from 130.000 to 190.000 yuan ($19.000 – 28.000) In China the Link & Co cars will be sold via a separate dealer network. Eventually the brand will be exported to Europe and the U.S. but when exactly is very unclear at the moment.
After the CX11 and the CS11 another two cars will be launched, also based on the CMA platform: a hatchback code named CH11 and a crossover code named CC11.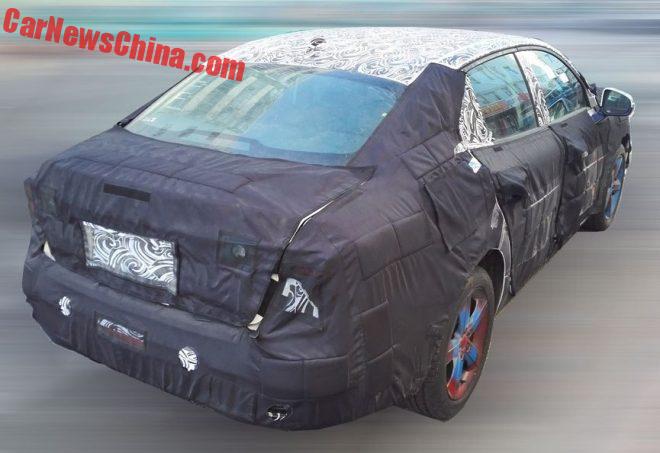 There appears to be a spoiler on the boot lid. Rear fender looks rather wide but it could be the camouflage deceiving the eye. Blue-red alloys sadly won't make it to production.