An extremely sleek Porsche 944S, Spotted in China in a showroom in the far west of Beijing. The German race machine was in extremely good shape, perfectly maintained, smooth in its black paint, and completely original down until the alloys.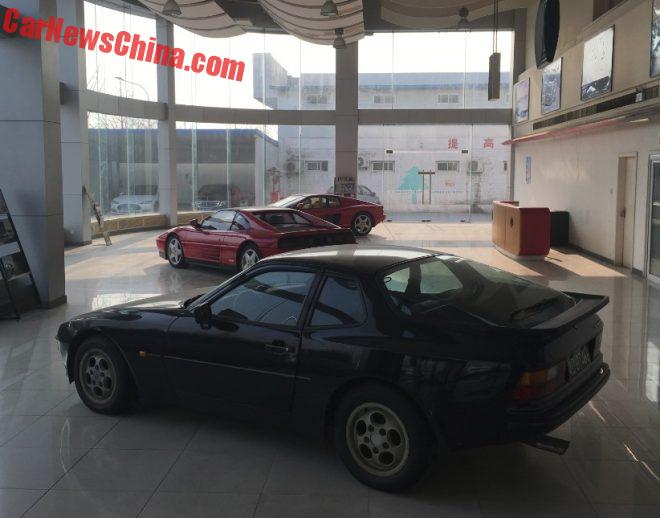 The 944S was in the good company of a Ferrari 348TS and a 512TR, more about these two in two other posts. All three cars belong to a collector who also owns a company that trades in specialty vehicles like ambulances and police vans. He also used to trade (fleet) in passenger cars of Shanghai-Volkswagen, Mazda, and Honda. Cars of those brands were once displayed in the showroom, but when that business stopped he put these three there, plus a completely standard Audi A6L.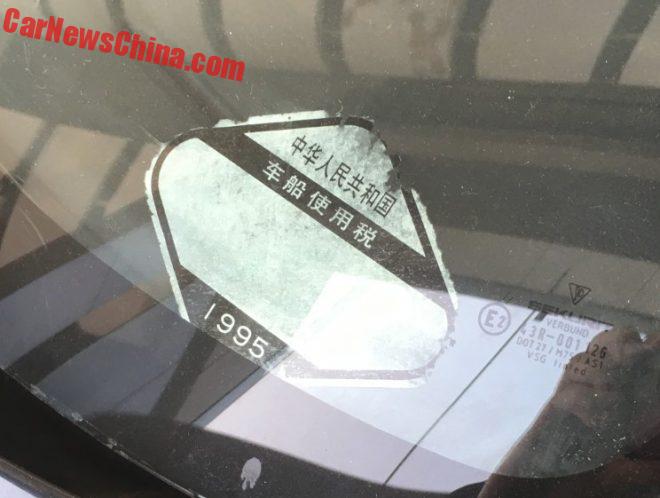 The Porsche 944 was manufactured from 1982 until 1991. It was imported into China in 1995. It has black license plates of Guangdong Province, more than 2000 kilometers to the southwest of Beijing.
Black license plates were issued to foreign owned companies from the 1980's to the early 00's. These companies could buy a car locally, and they were also allowed to import their own cars.
In the old days black-plated cars had some privileges comparable to diplomatic cars; no police officer would dare to stop them and they could basically park wherever they wanted without fear of a fine.
Nowadays, a black-plated car is counted just like all the others. The government does not issue new black plates anymore but those who have one can keep it until eternity.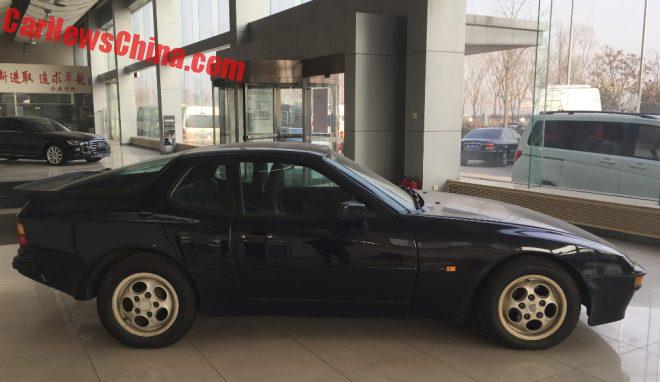 The 944S debuted in 1987. 'S' stood for Super. It was an extra sporty version of the base 944. It came with a hot 'n smoking 16-valve 2.5 liter M44/40 four-cylinder engine, good for 190 horsepower. The engine was mated to a 3-speed (!!!) automatic of a five-speed manual.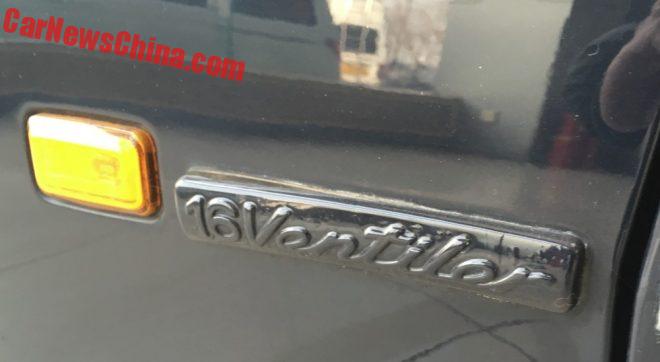 This badge in very interesting. It says 16 Ventiler, which is French, meaning 16 valves. This car thus was likely originally sold in France, and somehow made its way to China. Sadly I was unable to find out more.
There was only one person in the showroom, a female receptionist who literally tried to hide between her desk when she saw me coming in. This is quite normal in China and I didn't really care because she didn't bother me at all when I shot my shots. I was in the shop for about an hour. When I was done piccing I bumped into he desk and she looked at me like I was evil. I asked her about the cars and she told me what I told you, but didn't know anything else.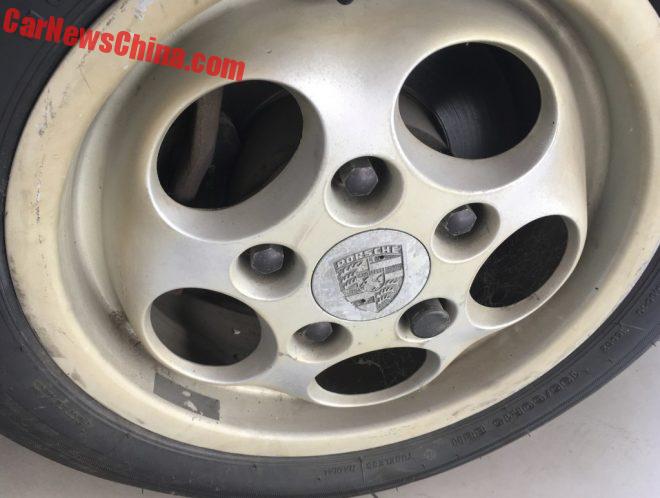 The original alloys with a pretty Porsche badge in the middle.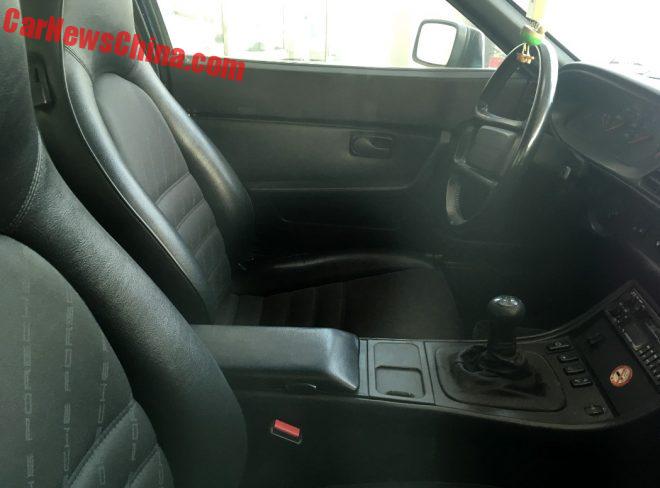 The interior was in super good shape, note the Porsche badging on the seats, just brilliant. It has the five-speed manual, the original-famous steering wheel, and, strangely, a non-smoking sticker.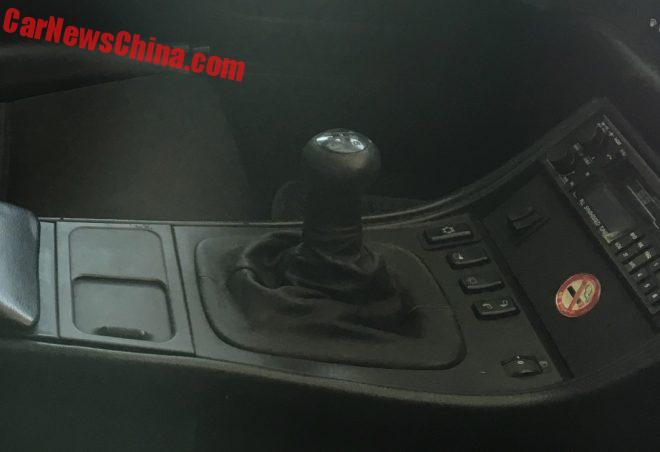 Ultra short stick. The stereo has a cassette deck and a six-CD changer.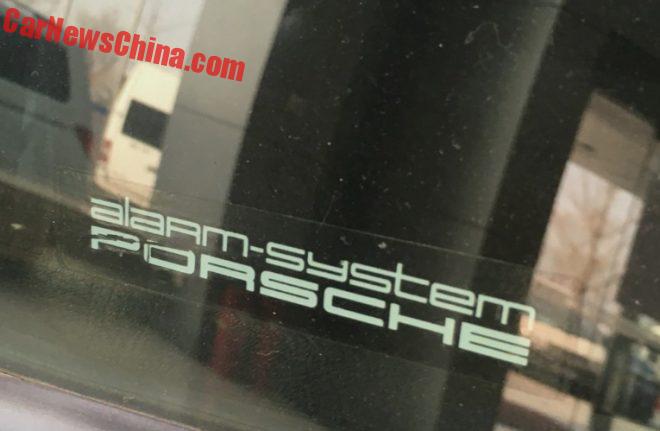 The original period alarm-system PORSCHE sticker on the window.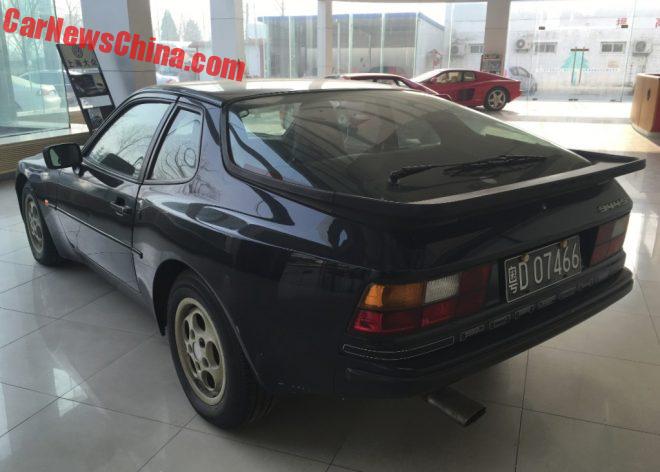 The after-market pipe tips sticks out far from under the bumper. Not pretty but it looked period, so I guess that makes it kinda cool.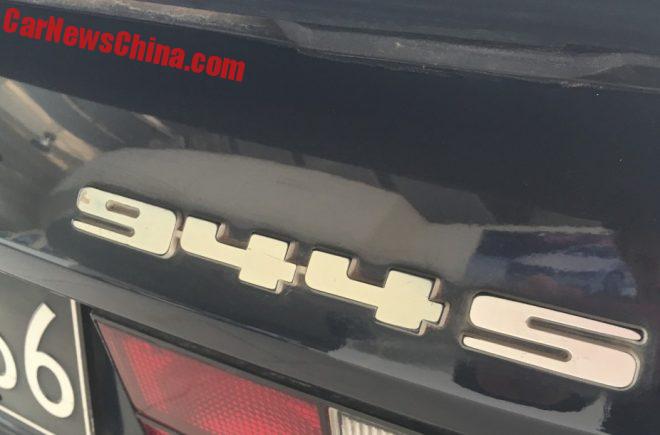 The S does look speedy.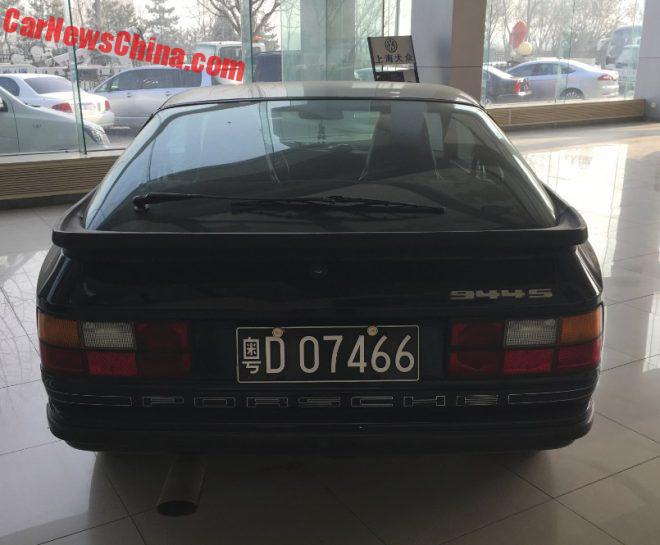 Guangdong Province black license plate.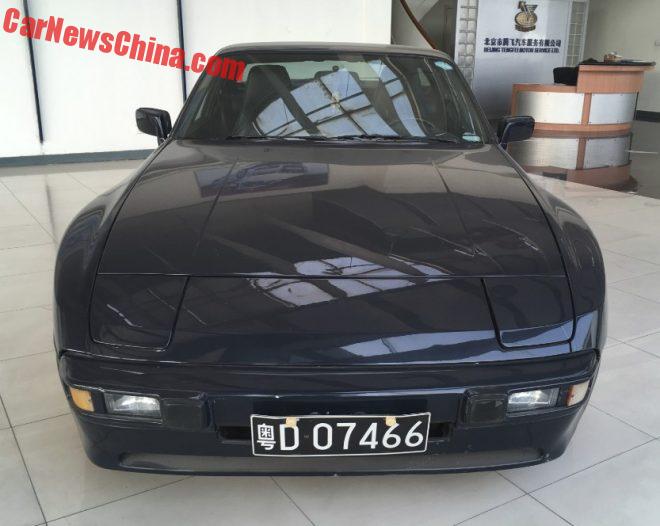 She got to get out of that showroom and onto the road to ride!
With many thanks to Sam for leading the way.