This is the production version of the Beijing Auto ArcFox-1, a new mini EV aimed at hipster city folk. It sure looks hip with its boxy lines, wubbly mirrors, ultra wide wheel arches and sporty wheels with red brake pads. But the best thing is:

It can talk to us! Brilliant. Here it says hello but I assume the driver can change the text. It would be even better if he can do so while driving, allowing him to write "Get out of my way asshole!", or something the like. But for now we got to wait for further details of the system.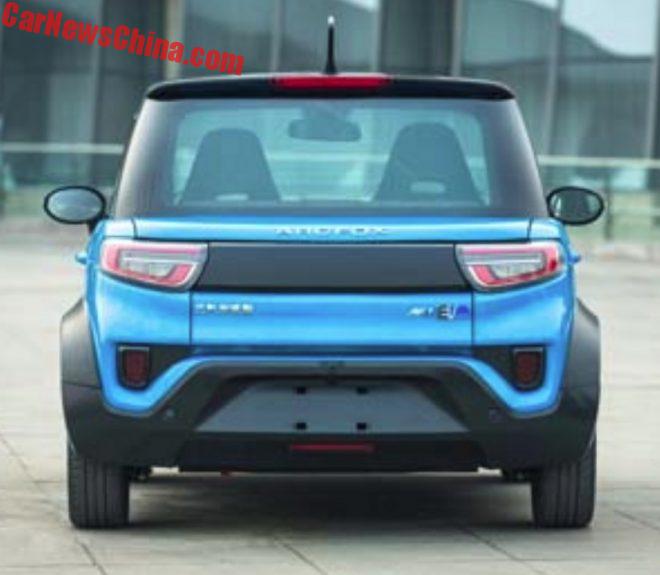 The ArcFox-1 is a two-seater. It will have a top speed of 110 kilometers per hour. Power comes from an electric motor with 48 horses. Range will be 200 kilometers.
Size: 2986/1676/1492, and wheelbase is 1870. ArcFox has been brabbling about the low weight of the car; curb weight is 1020 kilo, which is light but not that light for such a small car.
The technology to create this lightness is called Air Tech. ArcFox says that the frame is made of aluminum alloy, the body from carbon fiber reinforced composite, and the body panels from plastic. They claim a total weight saving of 40%. They also said that the dashboard is made out of a magnesium alloy tube beam, saving 30% weight compared with a standard dash. And the finally said that all this fancy stuff is derived from racing technology.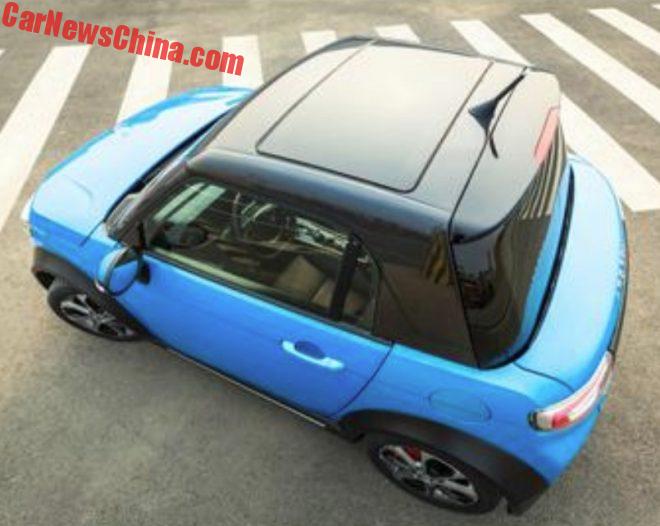 Big sun roof! It is not a hatchback but a sedan, as this photo clearly shows.
ArcFox is a new EV brand under BJEV, the electric-vehicle division of the Beijing Auto Industry Corporation (BAIC), commonly know as Beijing Auto.
To be attractive for those hipsters ArcFox will also roll out car sharing schemes and there will be lots of apps to download. And for the hip & fast they will have the ArcFox-7 electric supercar halo car.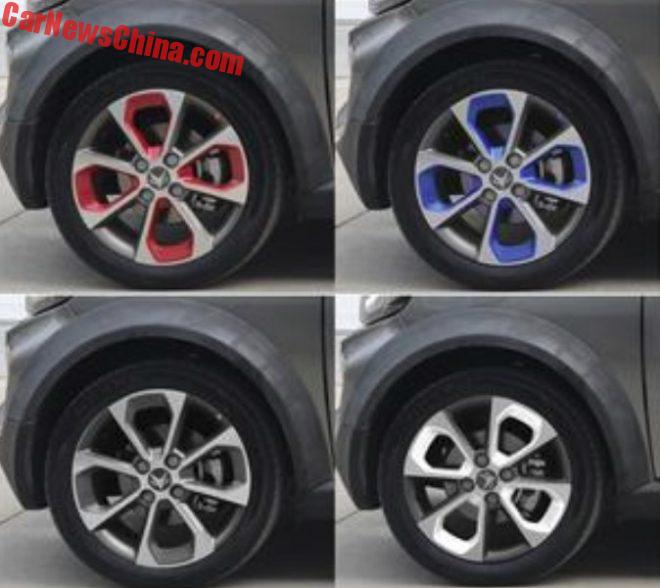 You can also have the wheels colored. How hip. Strangely, the brake pads are not colored on these photos. Can I or can I not have blue wheels with red brakes..?