New photos of the upcoming facelift for the Brilliance V3 crossover, showing off its heavenly shiny grille and even more shine around the headlights and around the fog lights. Blindingly stuff! The bumper got a lot bigger too. The facelifted V3 will be launched on the Chinese auto market in Q2.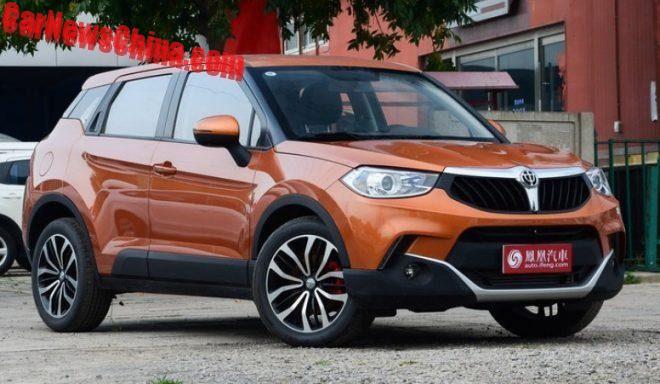 This is the current V3, it debuted in May 2015 and has been the best-selling Brilliance ever since. Price starts at 67.500 yuan and ends at 117.700 yuan. Engines: 112hp 1.5 and a 150hp 1.5 turbo. Both engines will continue in the facelifted car and price will be about the same.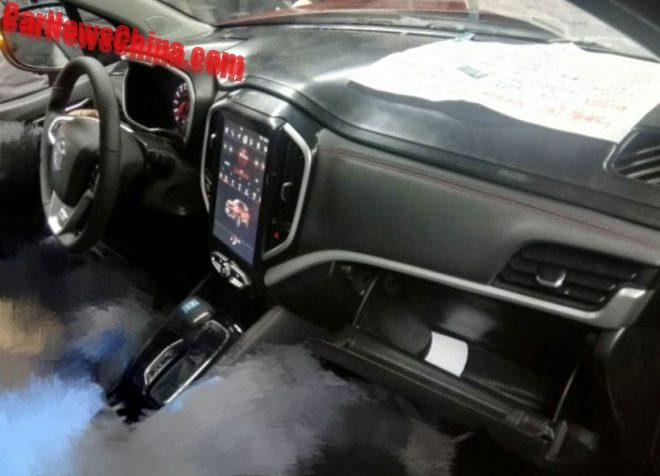 Even more impressive than that grille is the new touch screen, measuring at least 15 inch and the graphics appear to be very clear. There are no buttons on the center stack and tunnel so the screen will likely take care of all. The instrument panel is digital too.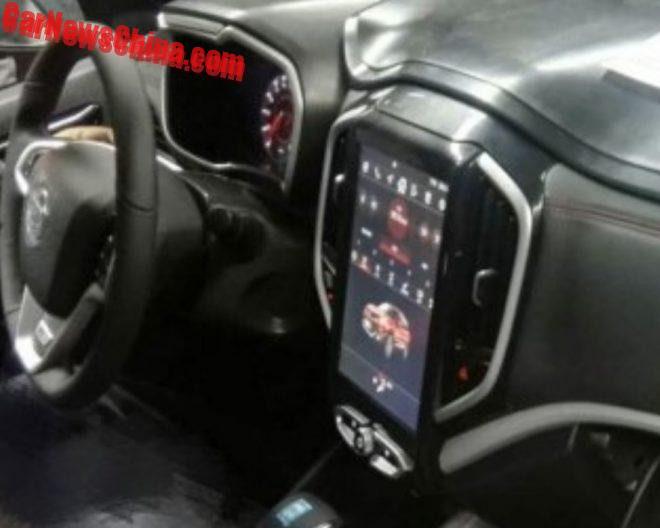 The technology behind these screens and panels is fast becoming very cheap, and almost every Chinese automaker is going fully digital now. Those too poor to buy a new car can retro-fit an after-market touch screen, after the wires are connected everything will work as if it was factory-made.
And you don't even need to go the parts market, even official brand-dealers are selling the screens, mostly without permission of the automaker. So you can go to, for example, a Hyundai dealer. Their screens are tiny. The dealer will offer you a third-party touch screen which they will then build-in.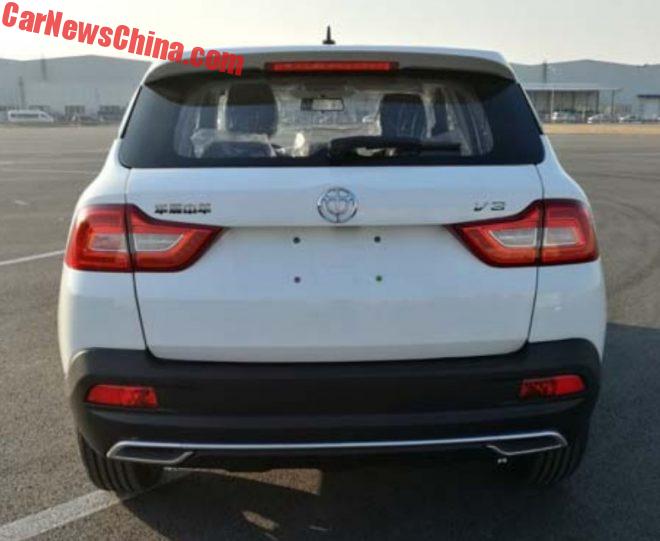 Rear end of the facelifted car. The lights have actually grown bigger, going against the trend of smaller taillights. New bumper section however is a huge improvement over the current car where it looked…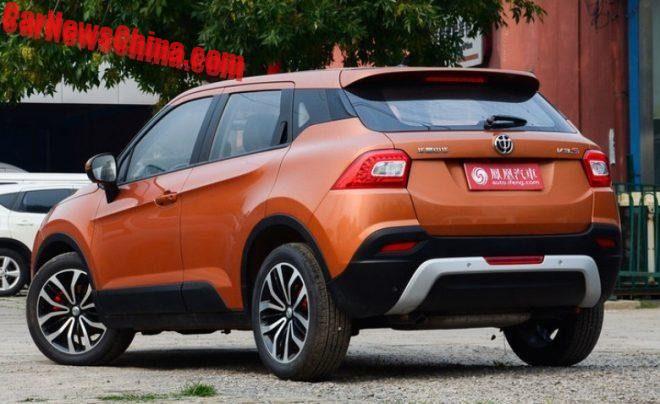 … very ugly. But the lights were better.