This is the new NIO Eve, an autonomous electric concept car. It was launched in Austin, Texas, and will have its Chinese debut on the Shanghai Auto Show next month. The Eve has an artificial intelligence engine' that is called Nomi, which will take car of everything from driving to entertainment.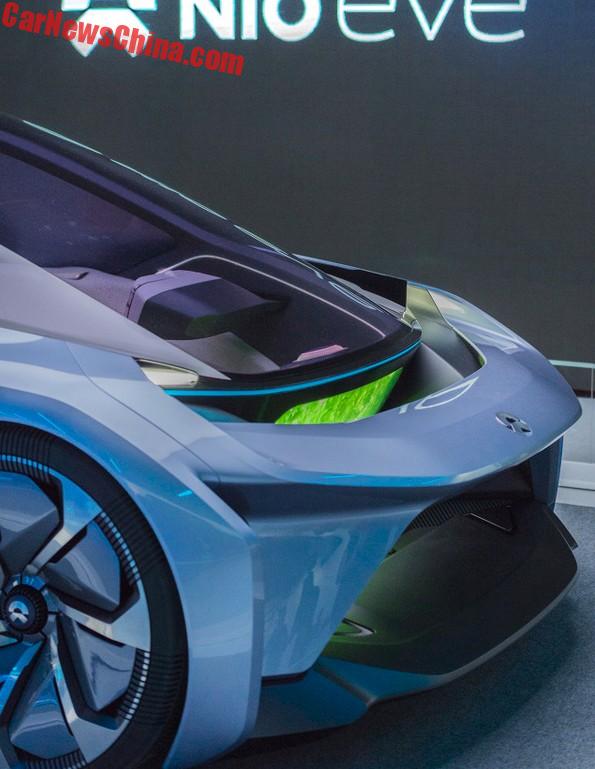 NIO is a brand under NEXTev, a new-energy vehicle company based in Shanghai founded by William Li, owner of BitAuto, one of the largest automotive websites of China. NextEV also runs the NextEV Team China Racing Formula E team.
NEXTev says it will start selling Level 4 autonomous vehicles in the United States in 2020, and the Eve previews how the first car will look like. Earlier on we also heard that NIO will launch two electric SUVs in China.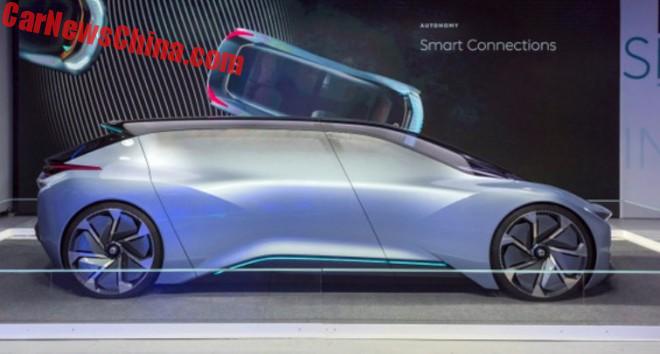 The Eve is similar in concept as the Faraday Future FF91; a mix between an SUV and a wagon, low and sleek, with a long wheelbase. NIO didn't release any information about the motors or batteries, but said a single charge would be good for a range of 600 miles.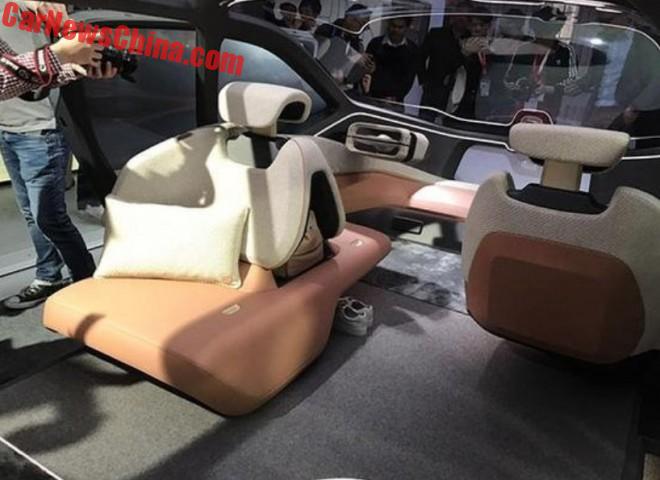 The Eve is so autonomous you can even take your shoes off! The color scheme is kinda 190's retro, with a lot of brown and a lot of fabric.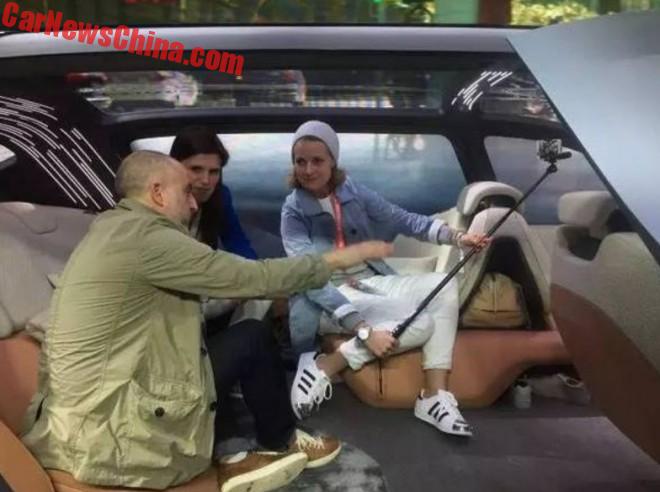 But most people prefer to keep their shoes on. The Eve seats five people in a 2/1/2 setup.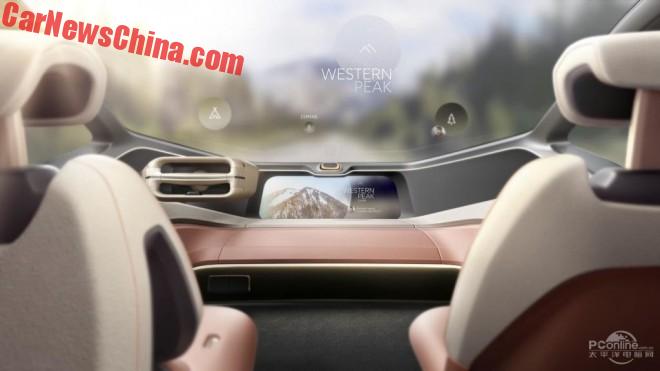 It can project maps and movies on the windows which are fitted with "active glass".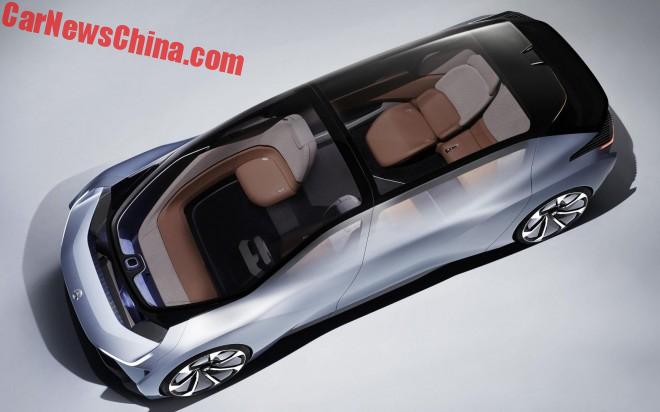 Seen from above.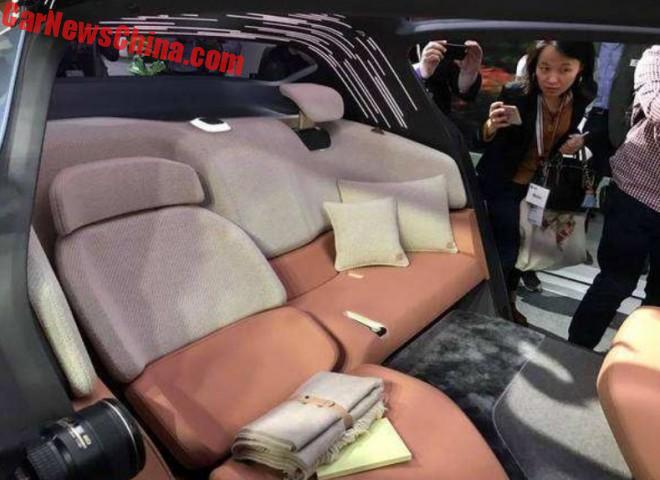 The rear bench with comfortable pillows and a blanket.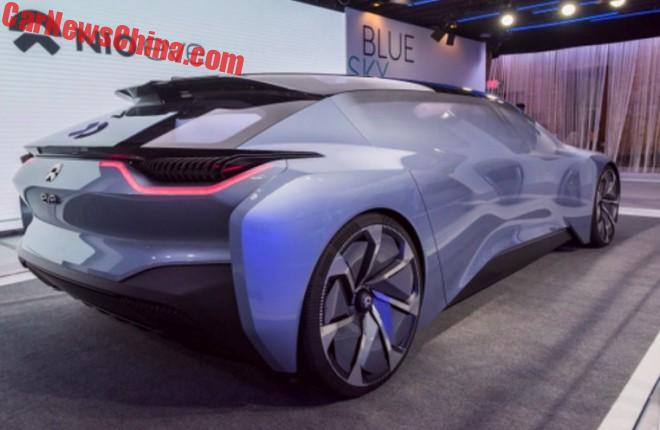 The rear lights are a work of art.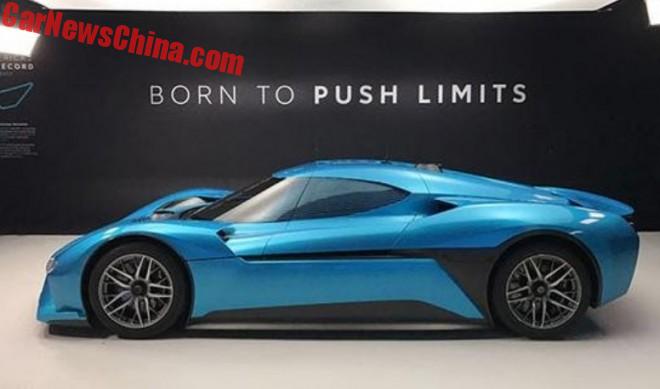 The ultra speedy NIO EP9 was on display as well. The record breaking electric supercar will see small-series production, starting late this year. Power is 1341 hp. Now why don't they get that motor and…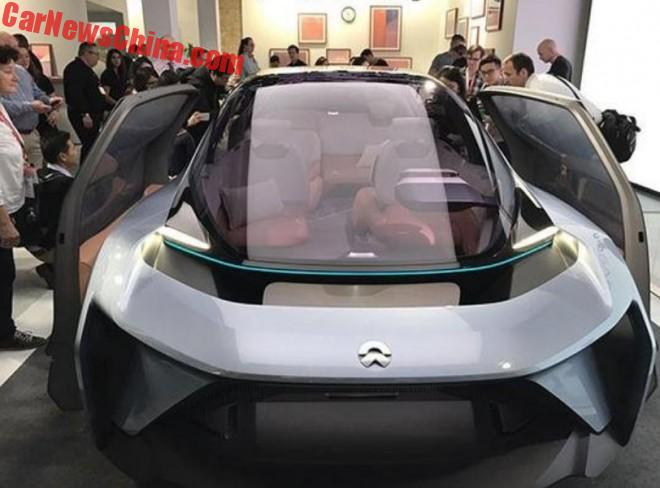 … fit it somewhere in here? The FF91 has only 1050 horses, so that would be a win for NIO.