This little red  firecracker is the Byvin Xiaozhuangyuan, a new LSEV seen on the 2017 Jinan EV Show. It comes with a stumpy nose that has a grille with the lights above it. The bonnet is short with an enormous windscreen with ab even more enormous wiper.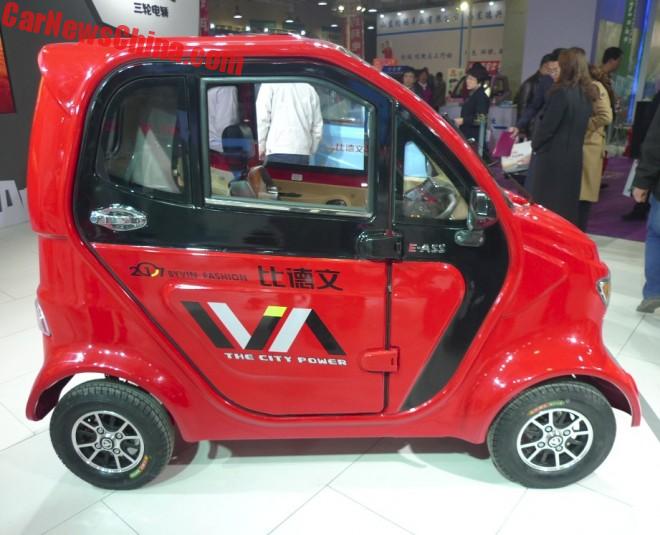 The side is in two-tone with a door that is almost as big as said side. The handle is in shiny silver and there are cool stickers saying Byvin Fashion and The City Power. There is also an interesting badge on the front fender, just to the left of the mirror: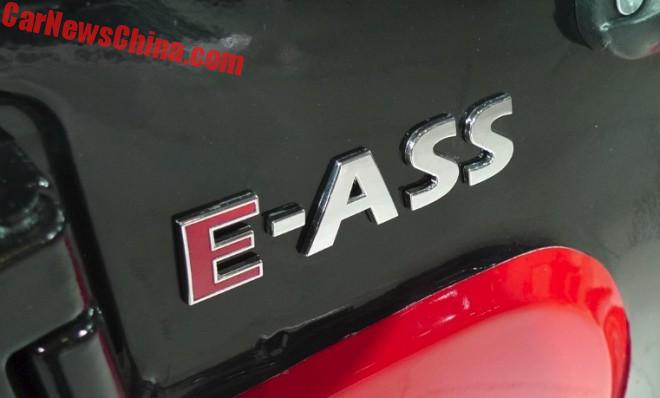 Yes, the Xiaozhuangyuan is an E-Ass, with the E in red. "You are such an E-Ass!" They mean E-Assistance, and somebody designed a fancy badge with a fancy abbreviation, but somehow didn't realize that ass also means ass, like in asshole. The other cars on the booth all had the same badge.
The Xiaozhuangyuan is manufactured by a company called the Byvin Group (web), based in the great city of Weifang in Shandong Province. They are one of the larger and best known players in LSEV land. They make electric scooters, tricycles of all kinds, and some larger four-wheelers. The Xiaozhuangyuan, which means Little Scholar, is their first small four-wheel LSEV.
It seats 3 with 1 driver up front and two passengers in the back. But those got to love each other, otherwise they will hate each other, as there really isn't much space. Power comes from an electric motor with 1.6 horses, good for a 35 km/h top speed, and range is 80 kilometers. Size: 2160/1270/1600.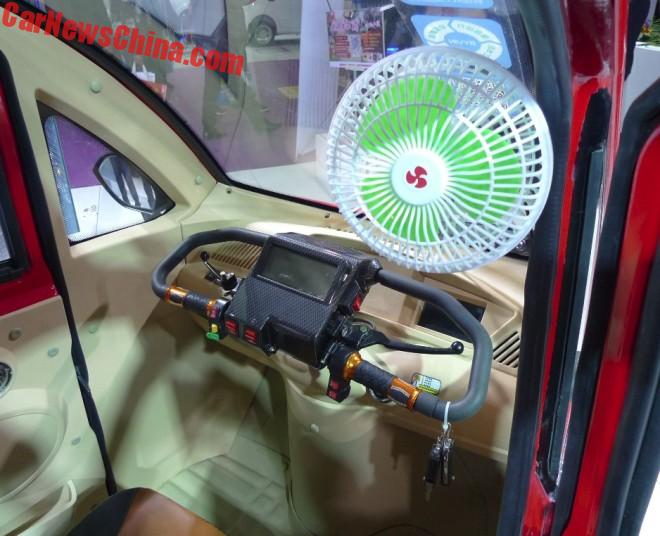 Do we not love a white fan with green blades and a red fan-logo in the middle? Yes we do! The dash and steering wheel are similar in setup as in the Pioneer PanPan, but with one notable difference: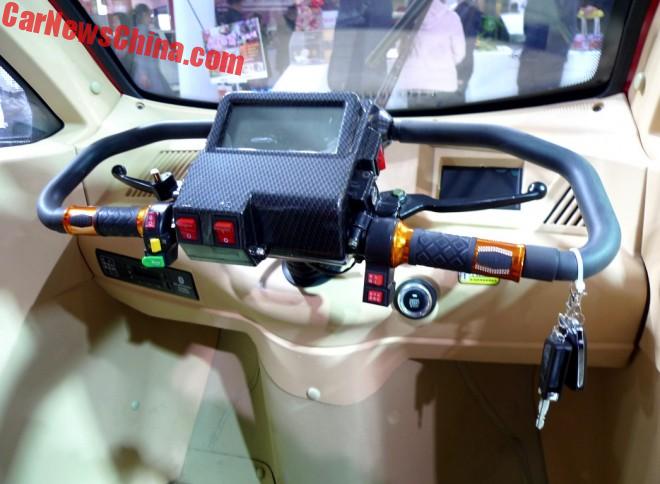 All the controls are on the wheel itself, brakes and accelerator included. There are no pedals! The center of the steering wheel has a screen for the essentials such as speed and range, on the right side in the dash sits a little screen for the infotainment, including a radio, an MP3 player, and a MP4 player. The control panel of the screen is located handily all the way on the left-low side of the dashboard. Look left to change the channel, look right to see whether it changed. Best of all however is the ultra cool start button, just to the right of the center column, looks very professional, with a blue back light.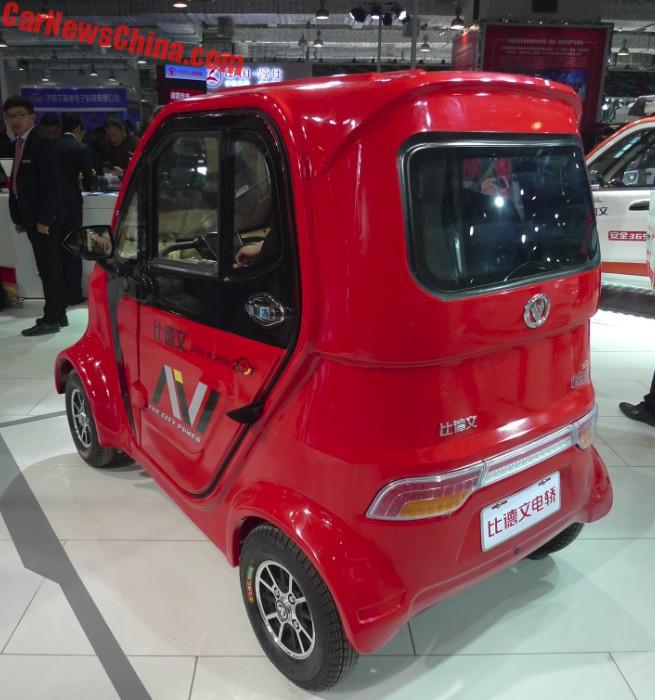 The ass of the E-Ass looks great. The rear spoiler is integrated in the roof, there is a wide window, and a trendy light unit.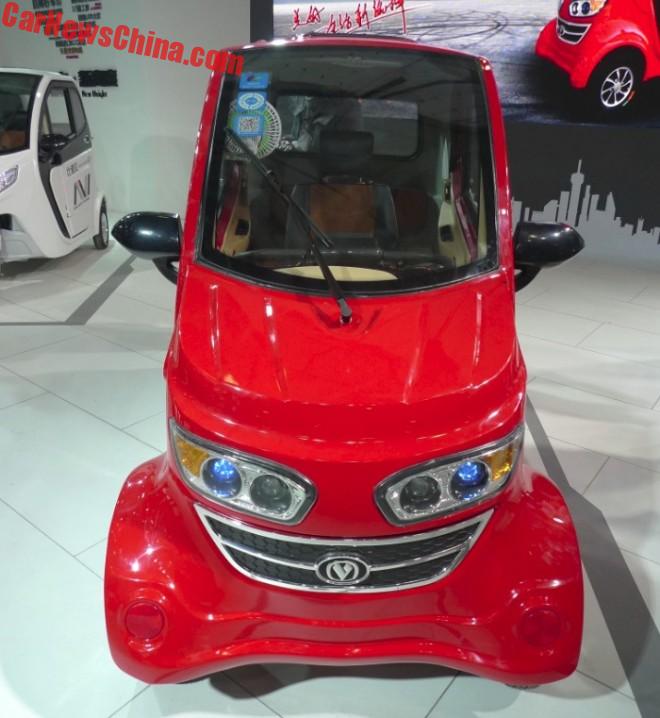 Beautifully sculpted wheel arches and blue lights; the Little Scholar E-Ass is a fine little red car.