This wondrous white little wonder is the Luxing iStar, a new LSEV that I met it on the the 2017 Jinan EV Show. It is obviously not a Mercedes-Benz because the three-pointed star points down instead of up. But the grille and bumper do look very familiar…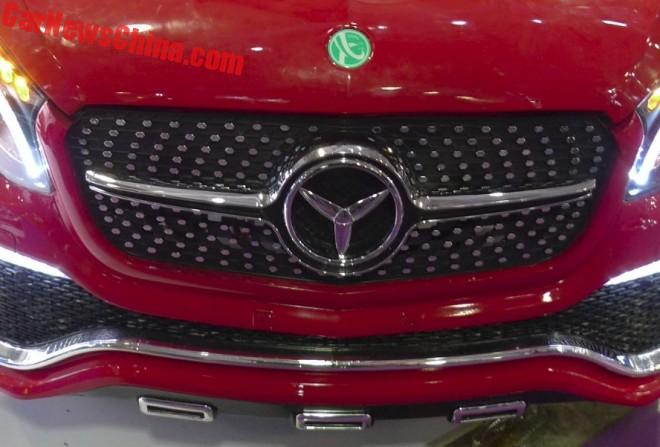 That grille is perfectly CLA. Air ducts under the bumper a just brilliant.

The Luxing iStar is manufactured by a company called Dezhou Luxing Vehicle Company, based in the great city of Dezhou in Shandong Province. They handed out a leaflet with two very easy to remember url's printed on it. But sadly dzlxcy.com is dead and wclxcy.com leads to a Japanese travel site.
Now that is proper marketing and communications!
I searched around a bit and found that the company does have a website, on dzdtcy.com, not on dzlxcy.com or wclxcy.com. Happily, dzdtcy.com is also very easy to remember.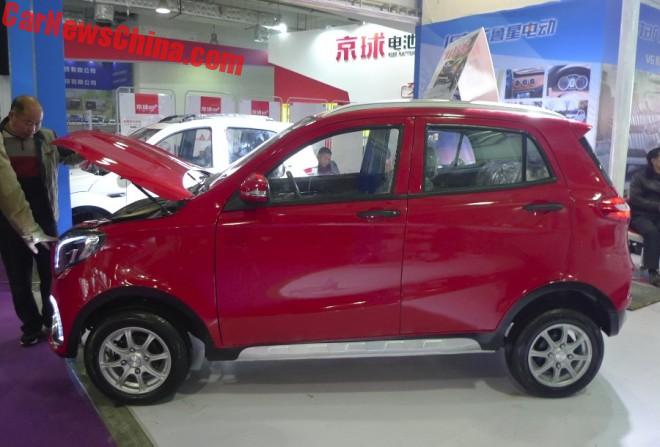 From the sides it doesn't really look like a Mercedes. But it has sporty black wheel arches, black door handles, and roof rails that looked just strong enough to attach a very light bag to. Now, do you see that man looking under the bonnet? Let's have a look too: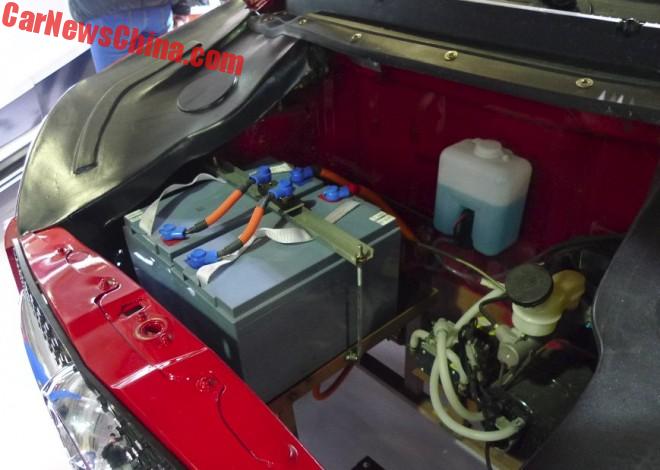 Yeah lead acid baby! 72 volt this one. 1.6 hp motor. Top speed claimed at 45 km/h and range claimed at 150 kilometers. This is in line with similar sized and powered vehicles on the show.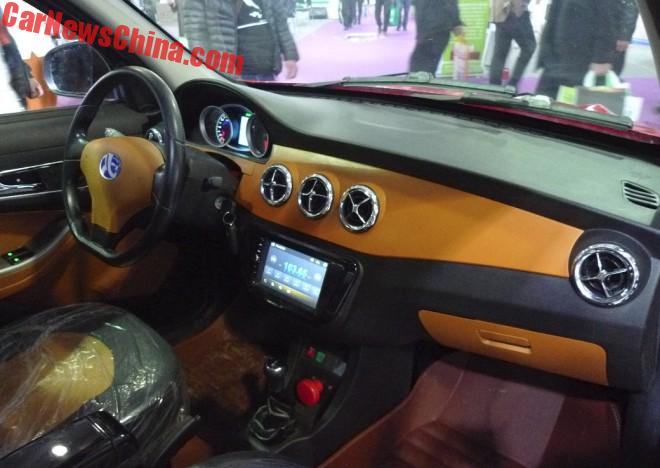 Interior! Very Mercedes-Benz again. Just check the shape of the instrument binnacle and the tripe air vents in the center stack. The drive selector looks really cool, just like a manual 'box. Bit it is not! Panic button just in front of the selector. Hitting it will switch off all electrical power and thus the car. The touch screen is a real touch screen, measuring 10 inches. It has radio, it has SD and USB slots, it can play MP3 audio and MP4 video, and it has a rear-view camera!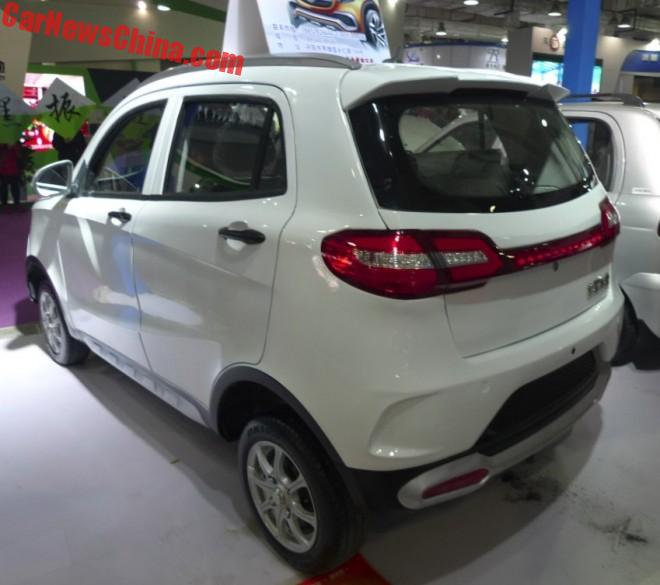 The lower part of the bumper looks very C-Class. Ultra! The iStar is a new product so it doesn't have a fixed price yet. When I asked they said it was going to cost about 22,000 yuan or $3190. So cheap, and with the all important badge credibility!