The very first Spy Shots of the upcoming China-spec Peugeot 5008 GT Line, the sporty variant of the Peugeot 5008 SUV. It comes with a different bumper, bigger wheels, black pillars and a black roof. The 5008 GT Line will hit the Chinese auto market in June.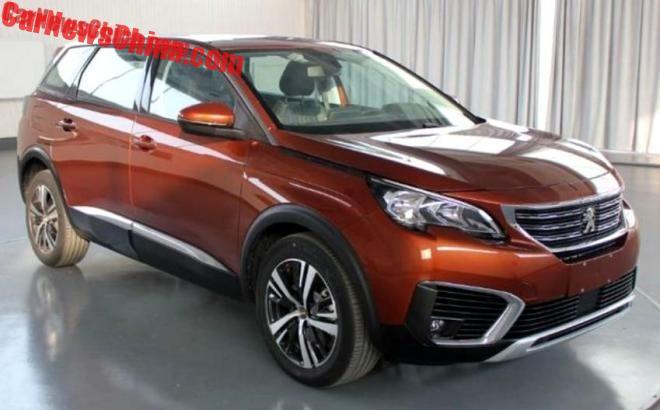 The base car with less exciting looks, as so far a barge-like seven-seat SUV can be exciting. The base 5008 will have its China-debut on the Shanghai Auto Show next month and launch soon thereafter.
The 5008 is basically a long-wheelbase version of the Peugeot 3008, which is called 4008 in China, because Peugeot still sells another 3008 here. All these Peugeots are manufactured by the long running Dongfeng-PSA joint venture.
The 5008 will be available with two engines: a 167hp 1.6 turbo and a 204hp 1.6 turbo, both mated to a six-speed automatic 'box. Size: 4670/1855/1655, and wheelbase is 2840, 110mm longer than the 3008/4008.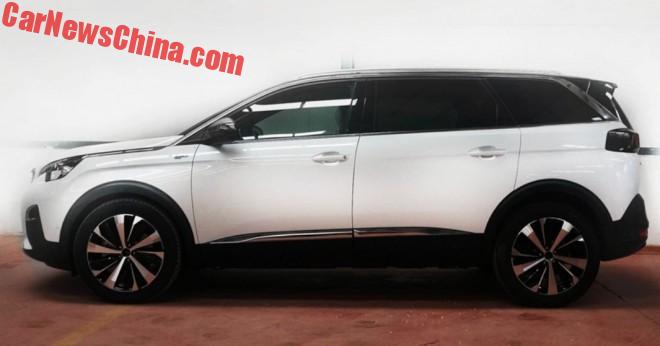 Sadly the GT won't get any more powerful motors, the sportiness comes from the looks alone.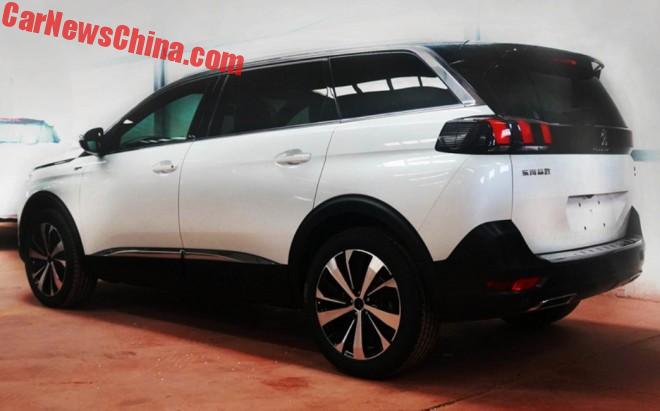 The D-pillar in gray, a big spoiler above the window, and two square shaped pipe tips under the bumper.