The Roewe Ei5 is a new electric car for the Chinese car market. It has a unique wagon-like design with a big shiny grille up front. Size and wheelbase-wise it is closest to the Roewe 360. It is the second unique EV in Roewe's lineup after the e50 mini car.

Power comes from an electric motor with 114 hp, and that number doesn't match with any of Roewe's other electric offerings, so it seems to be a new motor. Top speed is 145 km/h, which is pretty decent for a 114 hp electric wagon. Curb weight is 1420 kilo, and that is a bit lighter than comparable EVs of similar size.
Range has not been announced yet but the EV400 name indicates a 400 kilometer range. Chinese car makers have a long-running habit of morphing the range into the name. BYD does it, Beijing Auto, Changan, etc. Four hundred kilometers would be very impressive indeed, especially since comparable EVs usually max out around 200-250 kilometers.
More on this very interesting new EV as we get it.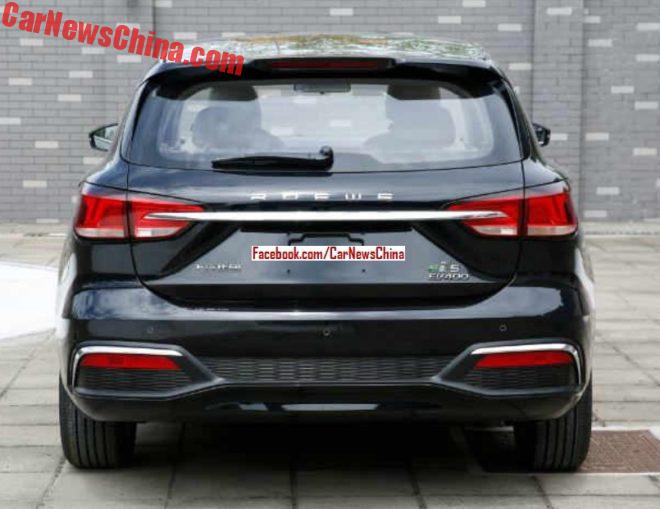 Nicely styled rear end, with a large rear window and a raacy bumper.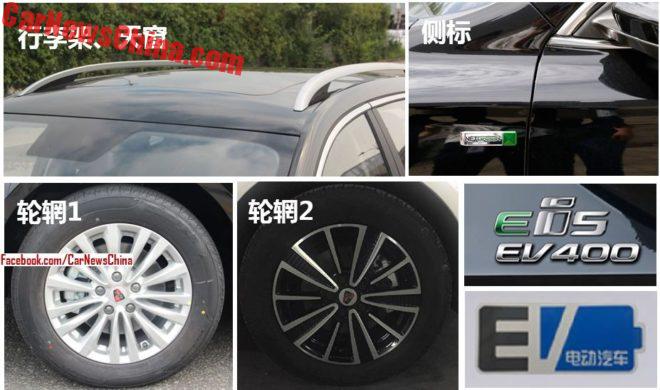 Black wheels look great. Ei5 badge with a green E. That is rather special because in China blue is the color for new-energy cars, as shown on the EV badge.