The new Beijing Auto Senova D50 has been launched on the Chinese car market. Price starts at 67.900 yuan and ends at 96.900 yuan. The new Senova D50 arrives with a totally new design compared to the outgoing car: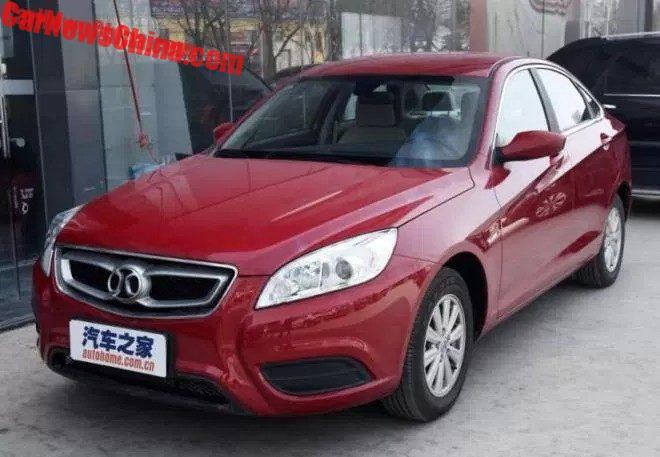 Outgoing car.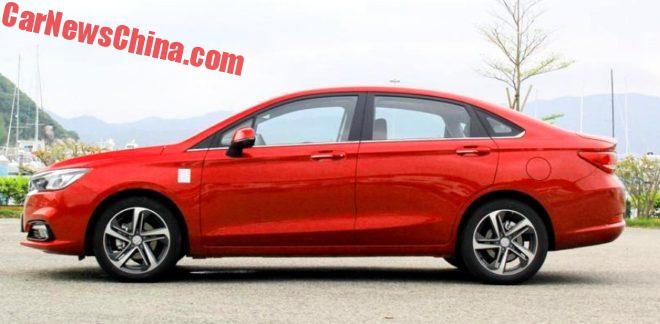 The new car is far more modern, more rounded, more bling, and it even has some character. Good work by Senova's designers.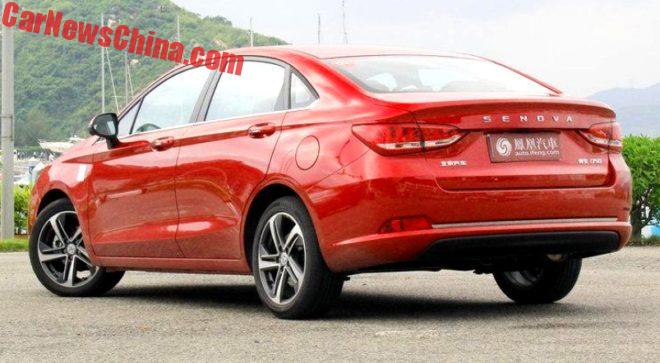 It looks especially great from behind with the roof morphing nicely into the shoulder with a short rear deck and an spoiler integrated in the boot lid. The new D50 has a little sister called Changhe A6, which is possibly an even prettier car.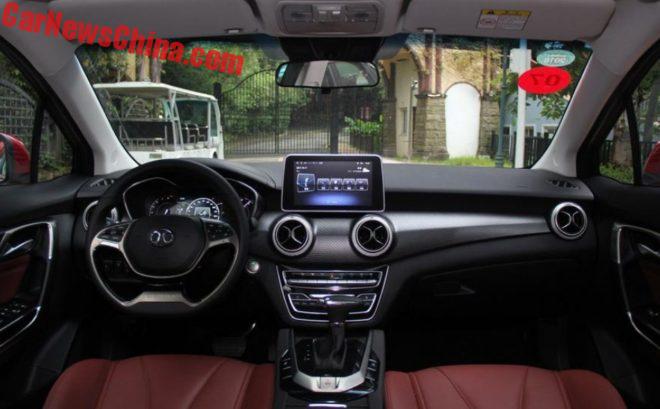 The interior is completely new too, with big air vents with the Beijing Auto logo inside, an 8 inch touch screen, a partially digital instrument panel, a daringly shaped steering wheel, and red leather seats. Only minus is the center stack, with a very small usable area which is filled to the max with buttons.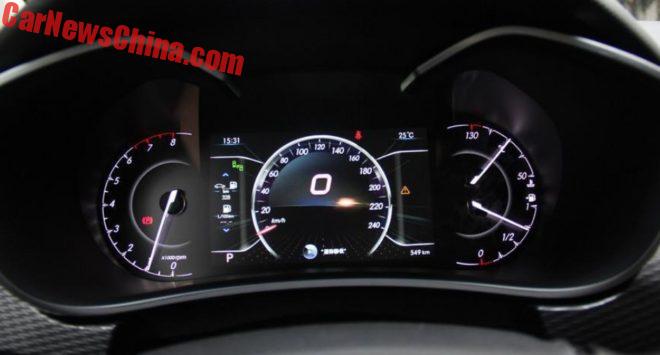 When you make it so much digital, why not make it completely digital? This looks odd.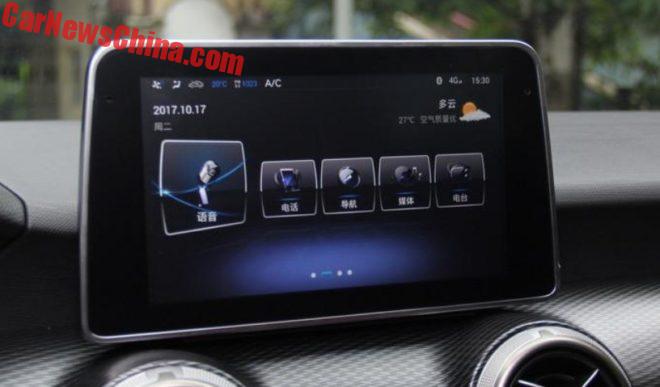 The graphics look a little simple. Carbon fiber trim is nice.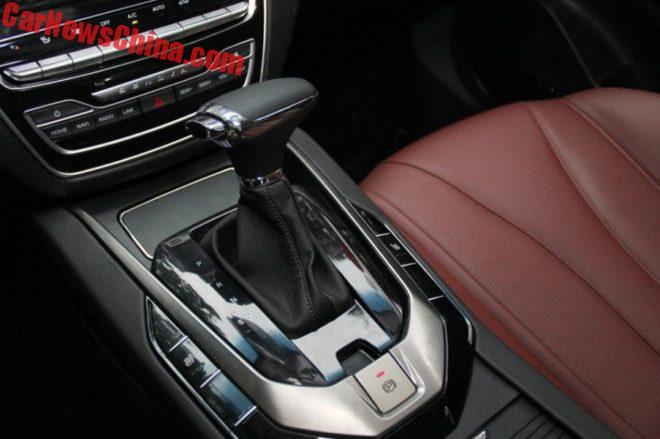 Really a shipload of buttons on that center stack, and another truck load around the gear lever. Electronic parking brakes are standard on even the cheapest cars these days.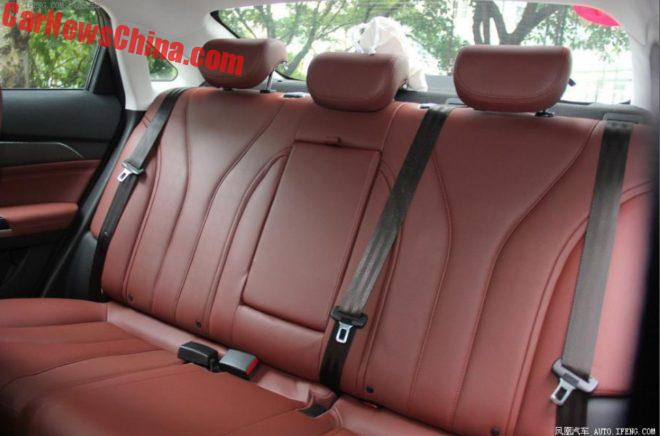 Just enough space for three but the seats are very flat. Do't go rallying with passengers in the back! Or do, when you don't like them.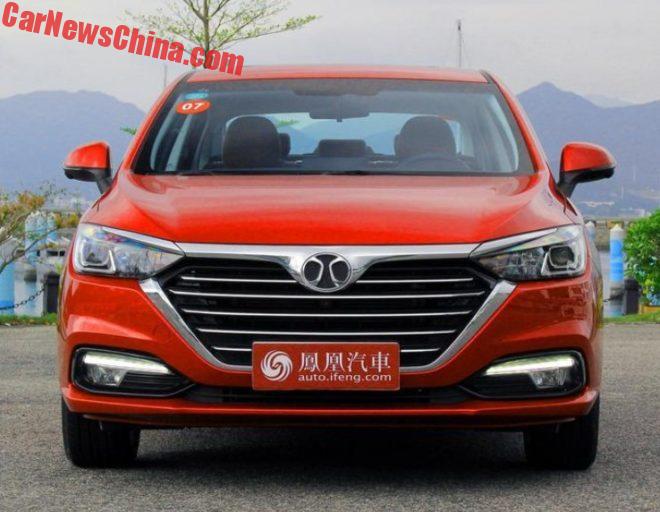 The new-ness of the design does not extend to the oily bits. The platform and engine are all the same as in the old car, size is nearly the same and wheelbase is completely the same. Power comes from a seriously old 1.5 liter four-cylinder petrol engine with 116 hp and 147 Nm, mated to a 5-speed manual or a CVT. Beijing Auto does not quote a top speed for the Senova D50. Wisely so. We bet it won't go faster than 130 km/h, tops. Happily, a 150 hp 1.5 turbo will be added to the lineup later, but it will be more expensive.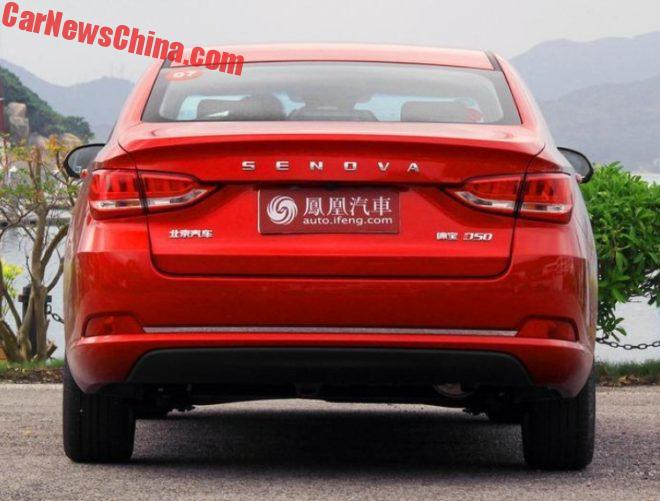 Senova name loud and clear. Beijing Auto badge on the left, Senova D50 badge on the right.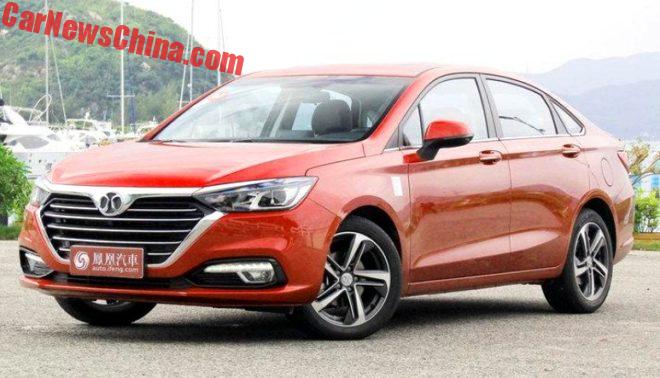 A new skin but an old heart; the Beijing Auto Senova D50.