The Leap Motor LP-S01 has been unveiled in China, and the little electric sportscar is a a great looker. But. It needs BIGGER wheels, bigger and especially wider. That would make it look so much better. It also needs to be red, that would make it look even better still.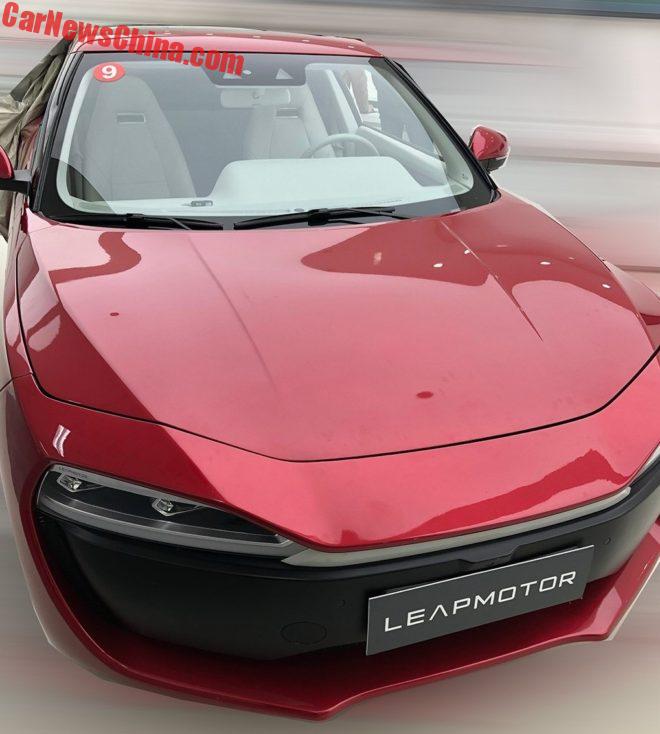 See what I mean? They got a red one, but it wasn't on show.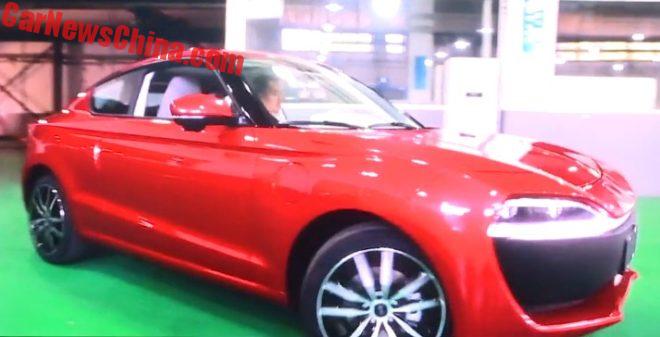 Light red.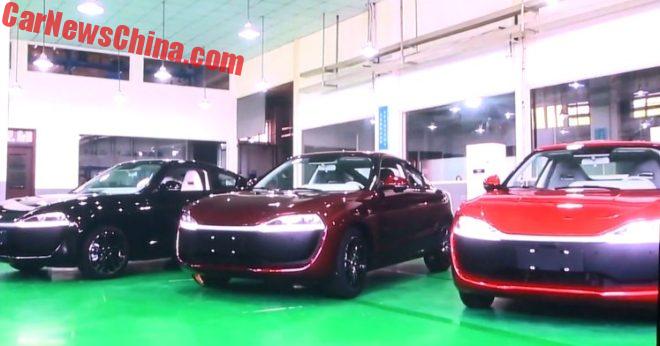 Black, dark red, and light red. So we can be sure they have at least 3. This shot comes from a video on Leap Motor's website. Turn your volume down. The video also shows images of a production facility with several cars under construction. The cars looks pretty much production ready.
Leap Motor says their factory is still under construction, that is will be ready for mass-production in August 2018, and that the LP-S01 will hit the market only in March 2019. What is going to take them so long..? The factory will have a maximum capacity of 250,000 units per year. These units include the LP-S01 and an electric SUV that is still under development.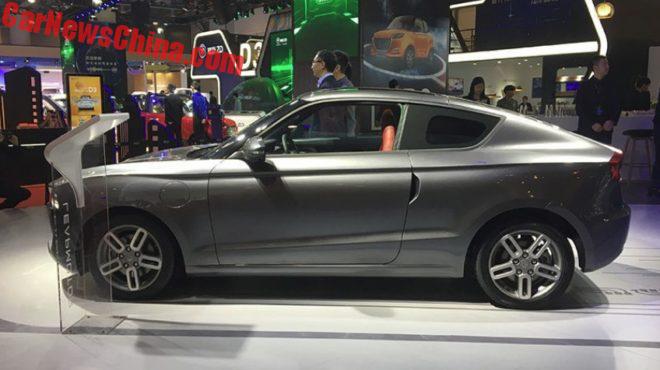 All the specs we know: one electric motor over the front axle with 170 hp and 250 Nm. Top seed is 190 km/h and 0-100 is gone in 6.9 seconds. Range is 360 kilometers.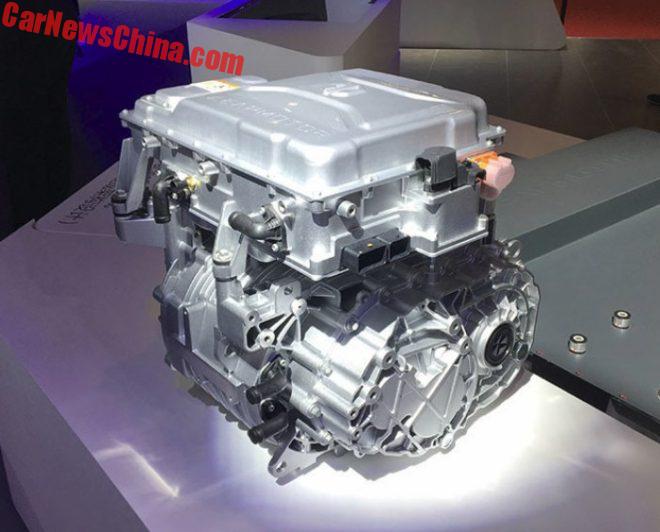 The rather advanced power train is called Heracles. It combines the drive-motor, the motor control modules, and the speed reducer. Leap Motor says they are the first car maker to combine these three functions in one. They also say the entire unit is 30% lighter and 40% smaller than a traditional setup. The unit weights 91 kilo.
The LP-S01 will have an advanced driver assistance system (ADAS), working with bionic camera technology, adaptive cruise control, and a lane departure warning system.
The LP-S01 will be equipped with "vehicle networking technology",  an intelligent-driving system, wireless WiFi, and a face recognition system to access and start the car. There will be an app for checking battery levels and finding charging stations, the usual stuff, but it will also enable the owner to remotely access the video feed from the car, and to share his car with others.
Price will start around 200,000 yuan or $30,160. That however is the price before subsidies. After subsidies price will hover around the 110,000 mark, or $16,590.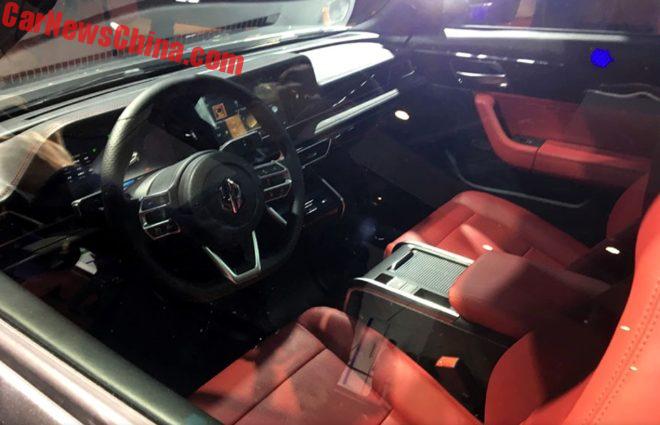 Inside there are two 10.1 inch screens, one in front of the driver and one in the middle. The screens appear to be working on this picture, but Leap Motor didn't open the doors. The steering wheel has a flat bottom for faster electric speed and red seats because they look cool. There is no drive-selector of lever on the center tunnel so I assume they have moved that to the steering-wheel column or center stack.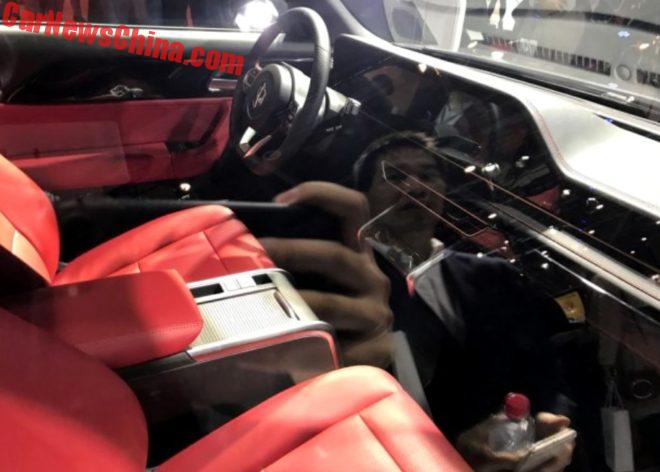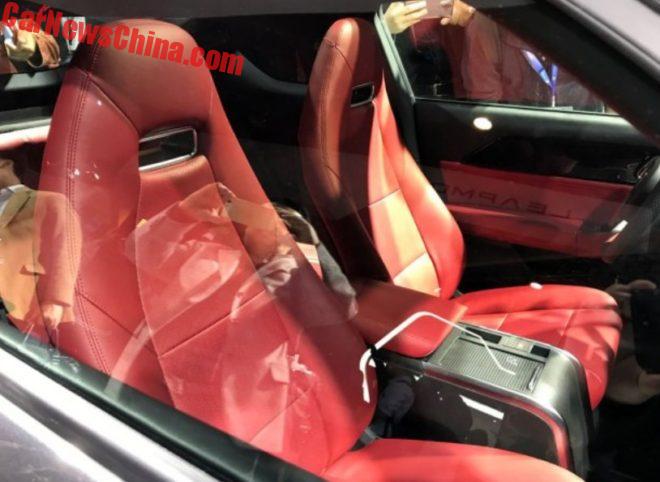 Leap Motor says the LP-S01 is a 2+2 but there seems to be very little space behind the seats.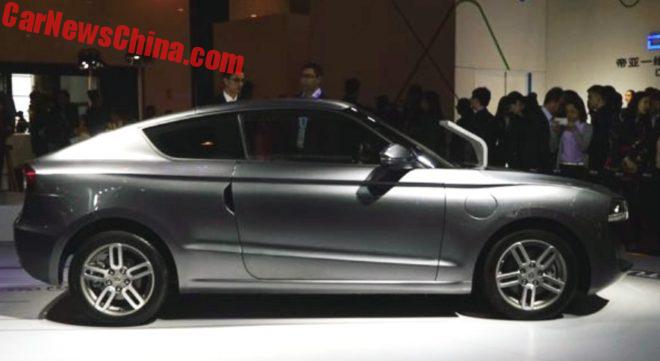 It seems a bit too tall from the sides. Hidden door handle disturbs the overall look, a Tesla-like solution would have been better. The upper crease is all right, but the lower crease seems unnecessary.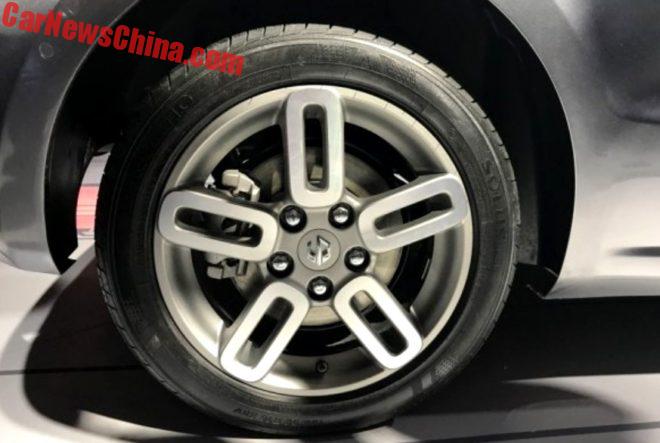 So much space for a bigger wheel. DO IT.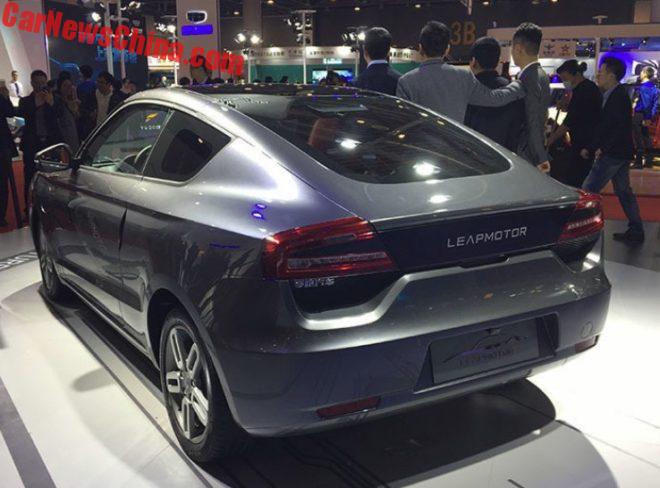 The rear end is the best part. Roof morphs beautifully into the rear window and then into the rear deck. Shoulders are wide, accentuated by the lights. The LP-S01 is a real fastback, but sadly they didn't open the rear either.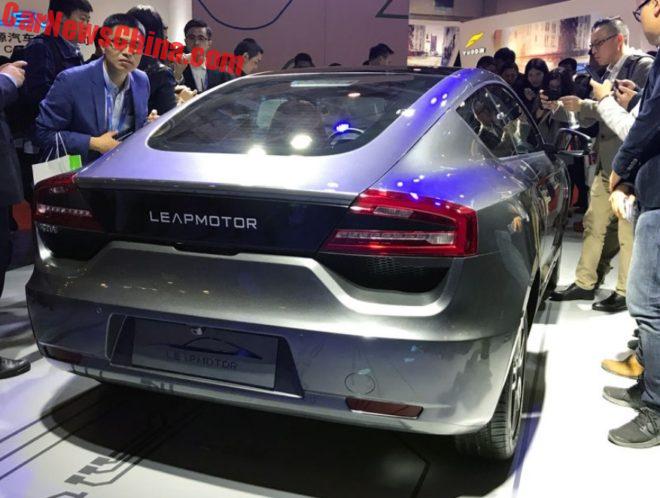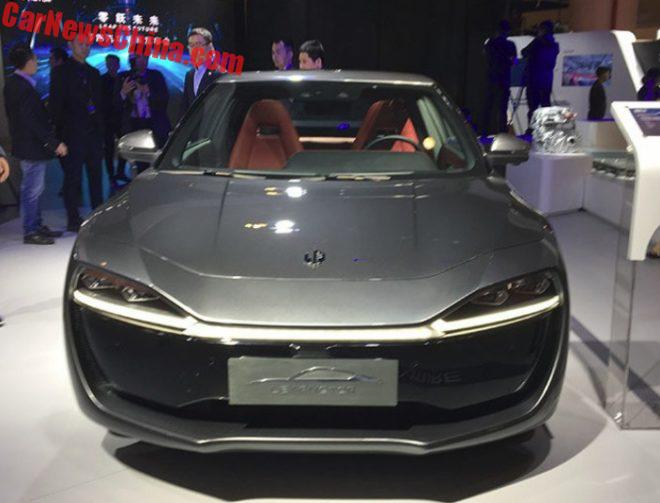 Leap Motor logo on the bonnet. Black bumper section topped by mean looking lights.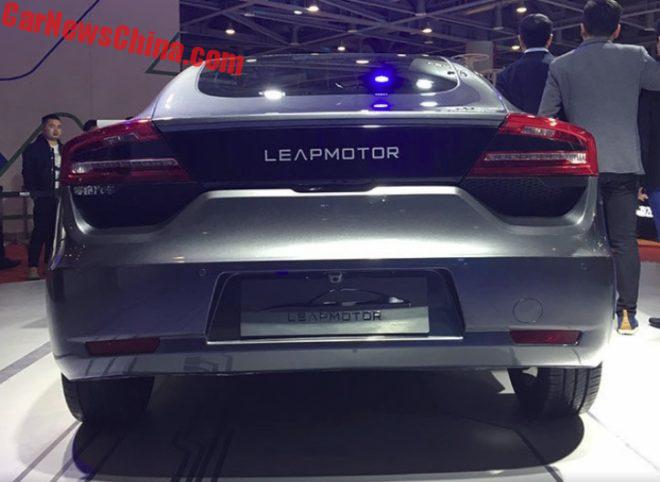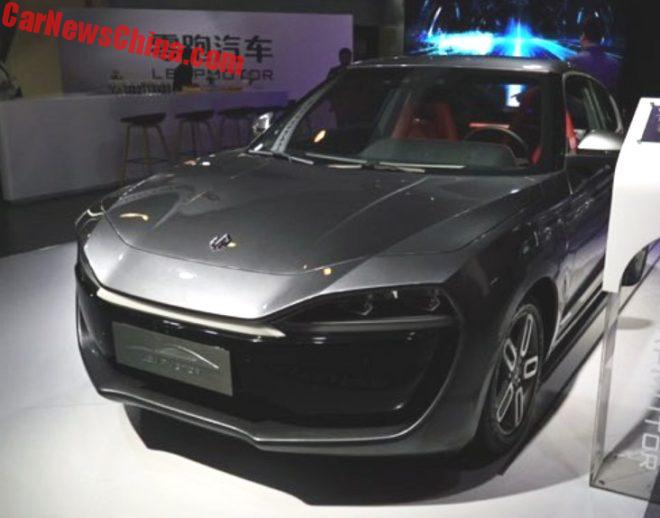 Oh those wheels… Horrible.
Let's just assume they will fit bigger ones and let's image how that looks. Now, with those bigger wheels the Leap Motor would be a really cool little electric sportscar today, good enough for Miata-style fun on the B-roads. However, it is going to take until March 2019 before it hits the market, and by then 170 horses is probably not that much, and I also fear the design just doesn't look new enough to be fresh 1.5 years later. Leap Motor better hurry up!