It is very sunny in Beijing today and on sunny days we head out to wash our cars. Happily, we have some very pretty Chinese Car Girls to help out, dressed in nothing but lipstick and bikinis. Sadly, they don't seem to know their job very well…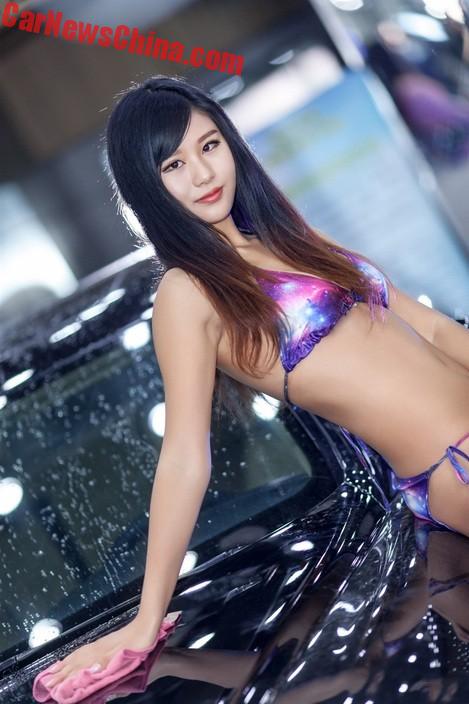 She ain't looking at the vehicle when washing it. Typical beginner's mistake. She's likely new at the local car wash. Her mop is pink.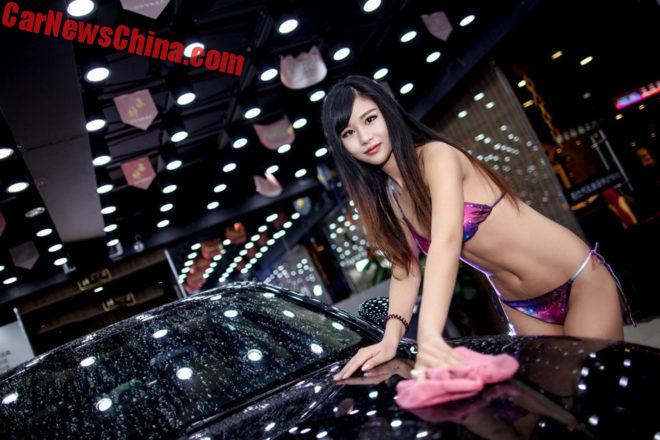 Chinese car wash places used to be crappy and shed-based. These days however they are increasingly high-end, with ambient lighting and luxurious waiting rooms where drivers can sit on leather sofa's and watch big-screen television while their car is being washed. Prices are up too. Just a few years ago I could wash my car everywhere for 10 yuan. Now it is at least 40. And the high-end places easily charge 400! But it is usually worth it, the cars looks great after a 400 yuan wash, but sadly there ain't no bikini girls doing the cleaning…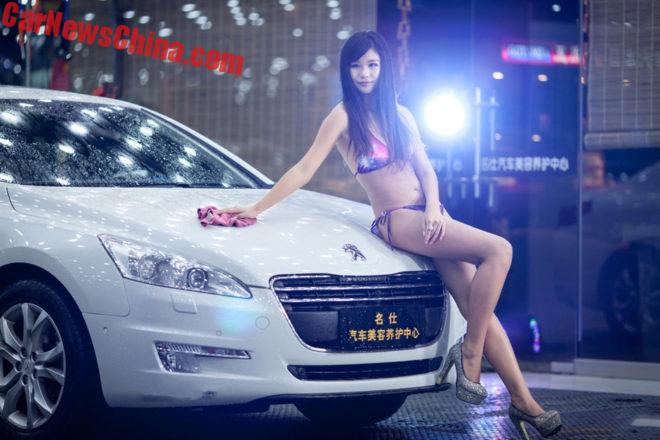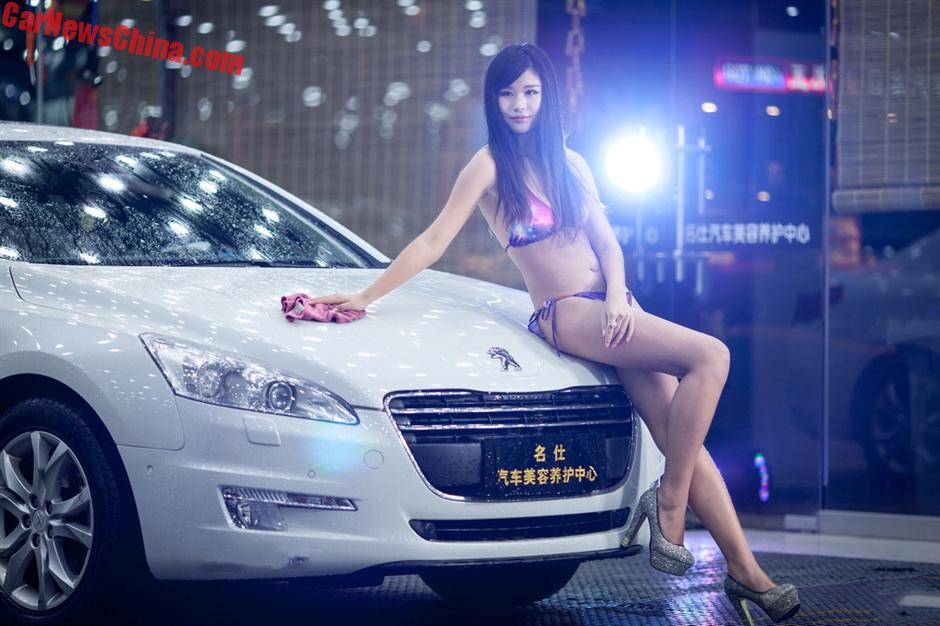 She washed that black car so hard it turned into a Peugeot.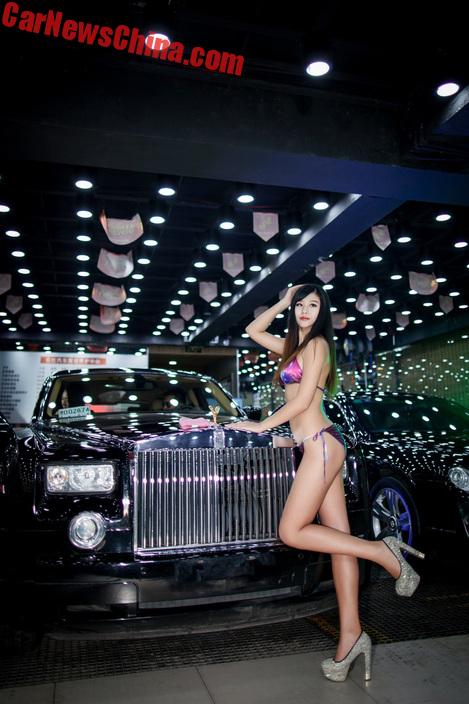 High heels are seriously dangerous on a slippery floor.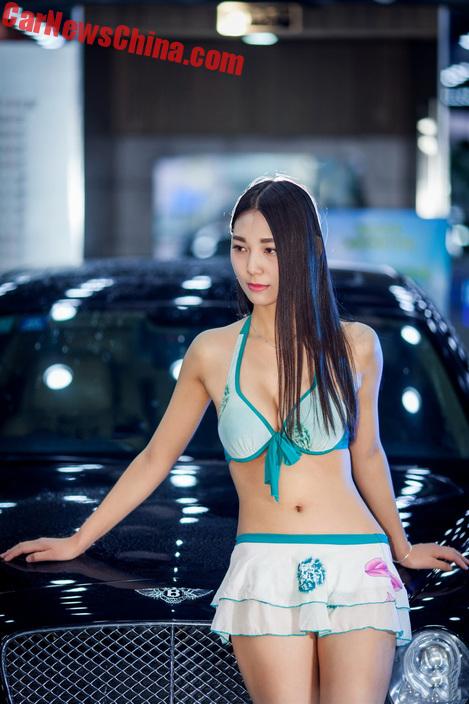 Her friend is doing any washing at all. Or is she using her skirt to polish?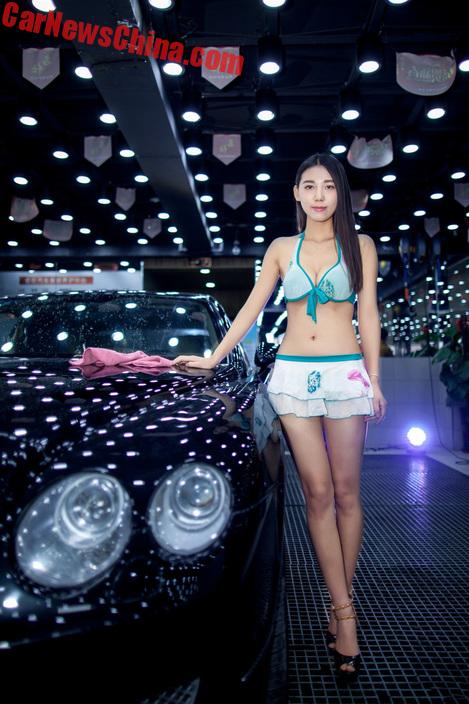 Here she got a pink mop.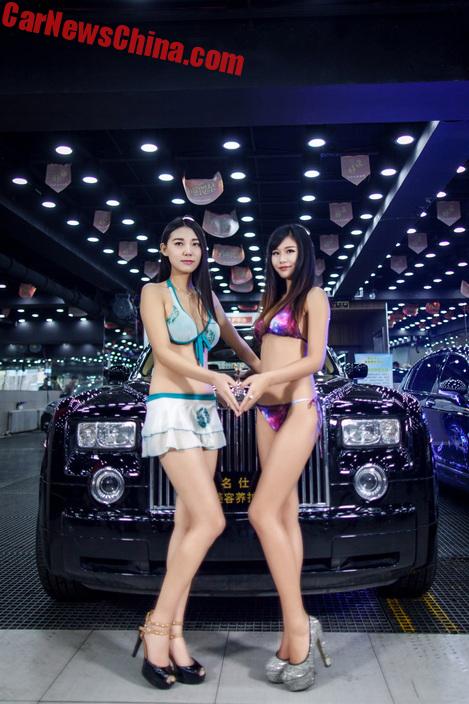 Work meeting. Discussing mops, water temperature, and soap.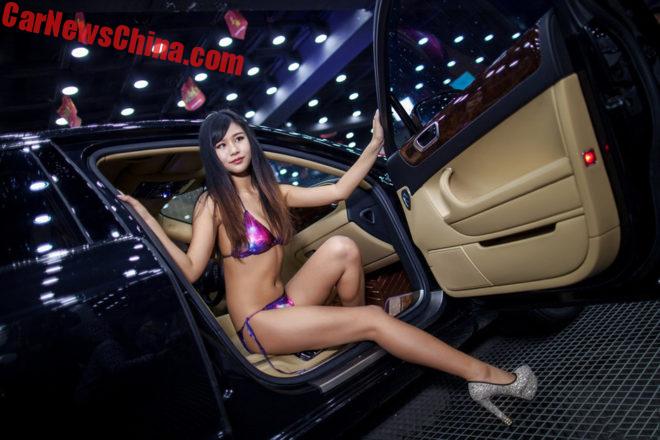 Girl gets inside to check the leather.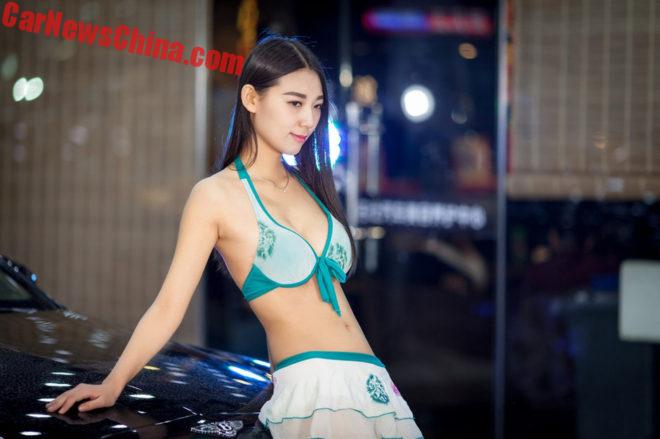 She isn't cleaning, again.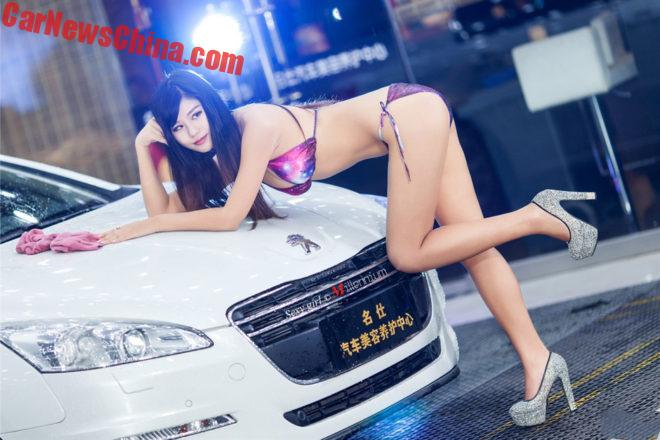 Tired already? That Peug' still needs a lot of rubbing.