The dark blue beauty is the new Guangzhou Auto iSpace concept, as it was unveiled on this year's Guangzhou Auto Show. The iSpace previews an upcoming electric car that will be build by a joint venture between Guangzhou Auto and internet giant Tencent.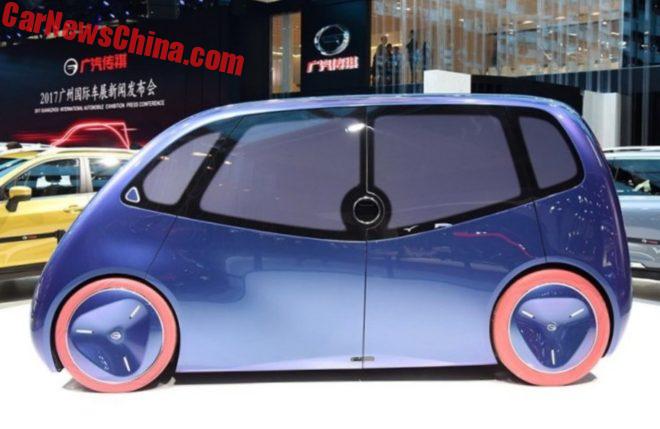 Production is set to start as soon as next year. Companies plan to make several variants of the iSpace; big and small, for city use, for airports, for transport, for tourism, etc etc. Some variants will be fully autonomous, others partially, depending on the area where the vehicle will be used.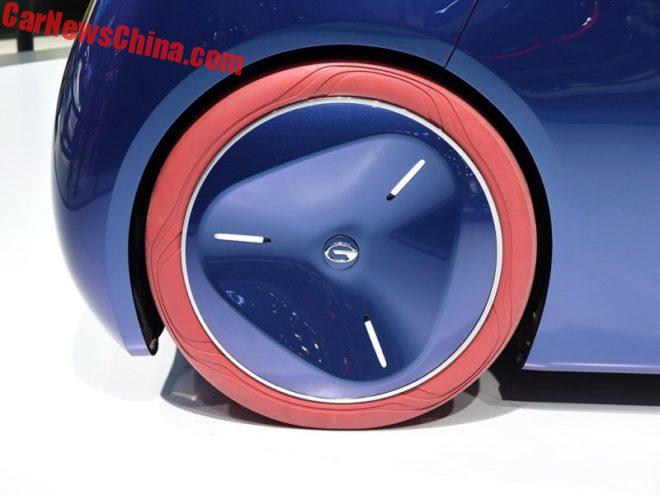 Wheels are painted in red with a blue wheel cover. The car on show had Guangzhou Auto badges; there were no Trumpchi badges on the  car, indicating Guangzhou Auto and Tencent will probably come up with a new brand name.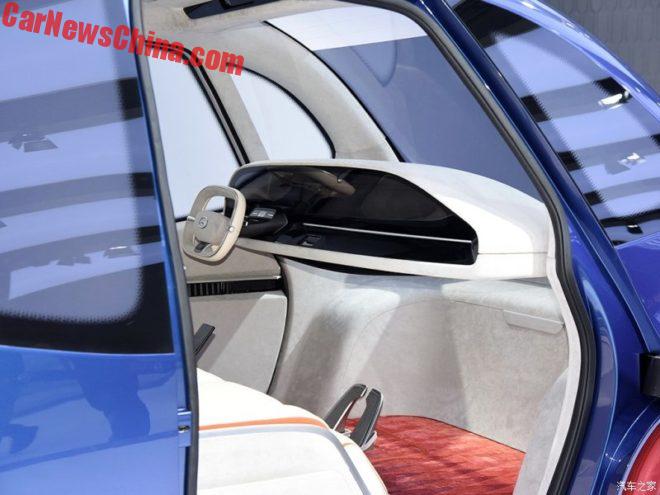 A steering wheel and two big pedals popping out of the red floor. This particular car is definitely not the fully autonomous one… The iSpace will have a permanent connection with Tencent internet services such as WeChat and QQ. Drivers will be able to share selfies and their route. Tencent is also developing an app for car sharing and apps to book the iSpace when it is available as a rental car, for example at a tourism destination. Vehicles will be able to communicate directly with each other, sharing information about traffic conditions, the weather, and what else might be important.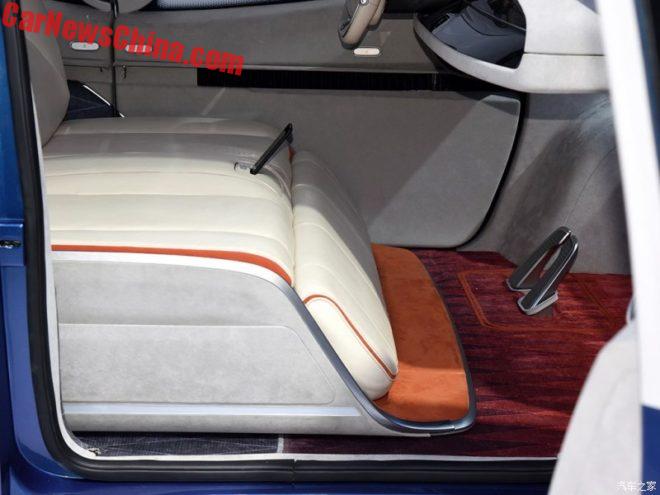 The seats look flat but comfortable. Small tablet in the middle on the bench.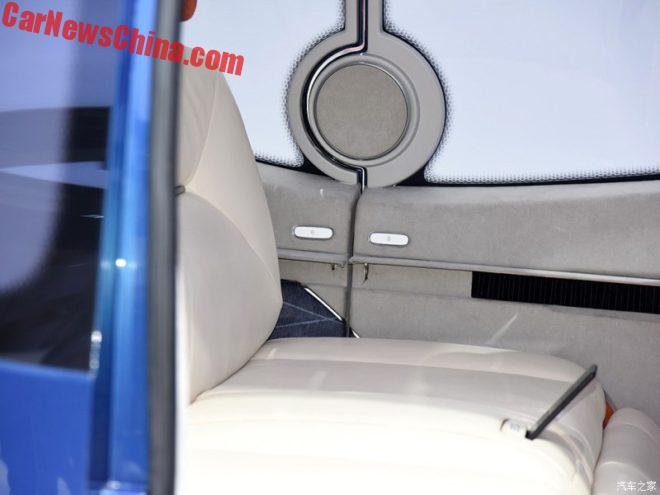 The rear seats. Suicide doors.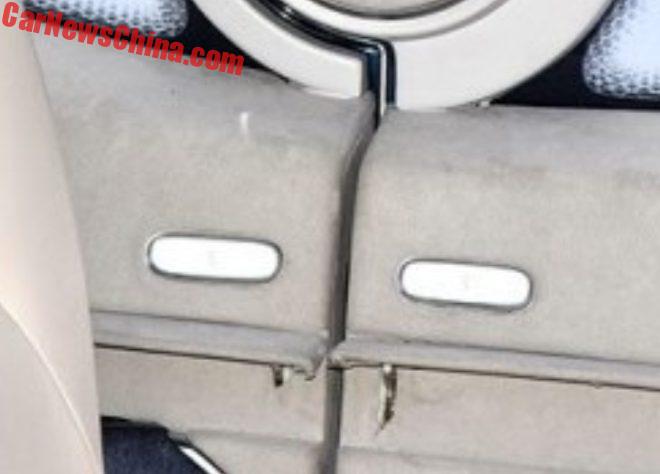 I know it is just a concept, but this really looks a tad too crappy.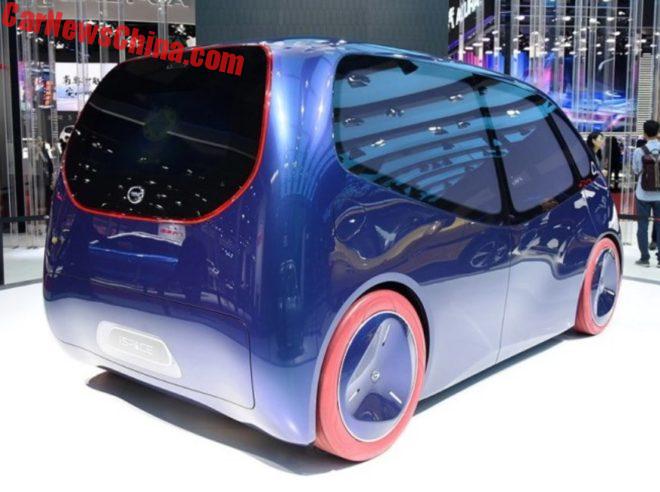 Red line around the window does not match the red on the wheels.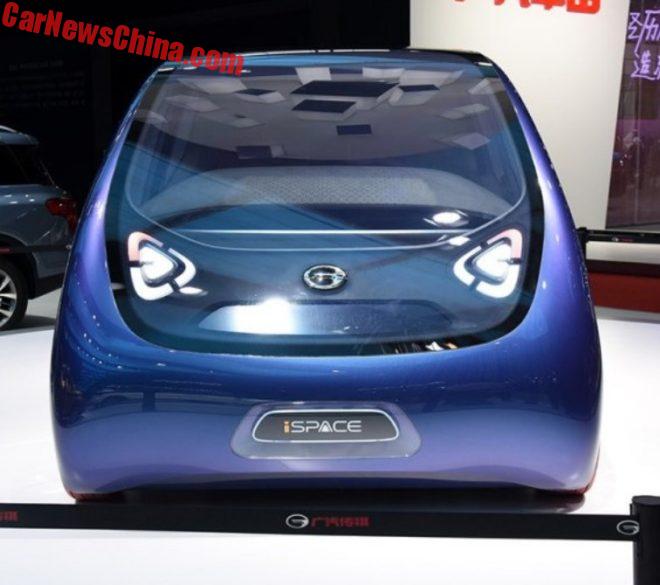 It looks a bit like a subway car from up front.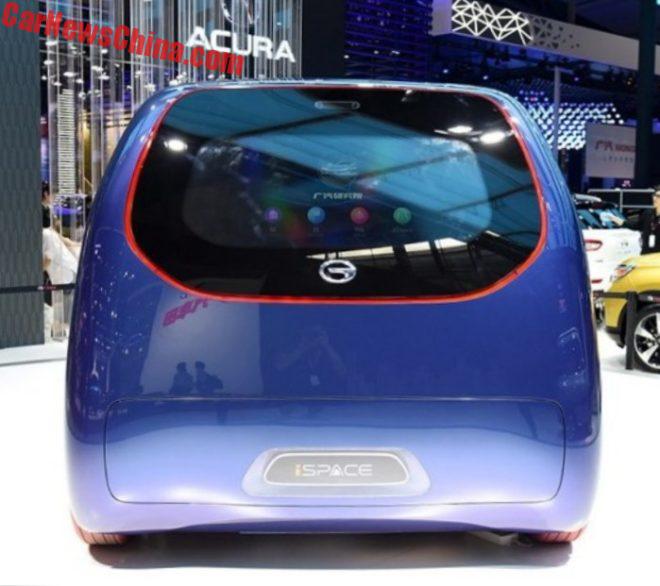 The iSpace is a great idea, although not exactly a new idea. Many other car and internet companies are working on similar concepts and some are on the road already. But for a Chinese car maker it would be the first, and there is definitely a huge markets for vehicles like this in China. So if Guangzhou Auto and Tencent can pull it off, they might have a winner in hand.