This is the final production version of the Xpeng Identy X electric SUV, looking very tech in white with gray alloys and huge dark gray lights. The Identy X will be launched on the Chinese car market in the first quarter of next year. And Identy is not a spelling error, it is really the name of the car.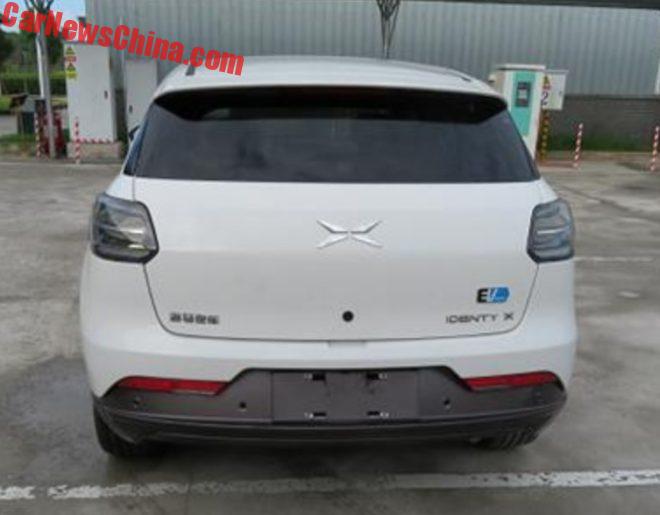 The Identy X was developed by a company called Xiaopeng Motor, one of the many so-called 'EV-startups'. Just like most of these other startup XPeng Motors doesn't have a factory. A factory is so old-fashioned! The Identy X is instead manufactured by Haima Auto, a decent Chinese car maker but not exactly known for its technological brilliance. The factory is in Guangdong Province and has initial annual capacity of 50,000 cars and a full capacity of 100,000 cars.
The electric motor is located over the front axle. It delivers 187 hp. The motor is made by a Beijing-based company called Jin-Jing Electric. Top speed is 170 kilometers per hour. The battery pack is located in the floor. The Identy X is front-wheel drive. Later on XPeng will also offer a 4WD version which will have another, smaller, motor at over the rear axle.
Definitive specs on range and acceleration of the production version haven't been announced yet. Earlier on, the company claimed a range of 300 kilometers and a 0-100 of 7.9 seconds for the 2WD version and 5.8 seconds for the 4WD version.
Size: 4470/1818/1600, wheelbase is 2610 and curb weight is 1472 kilo.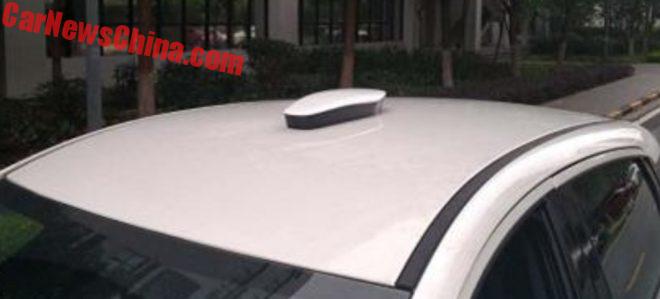 The fancy thing on the roof is a camera, the images of can be shared immediately via the infotainment system, so you can let everybody know where you are at any time.
The Xpeng Identy X will be equipped with low-speed active cruise control and with an autonomous-parking function, but it won't be able to drive autonomously.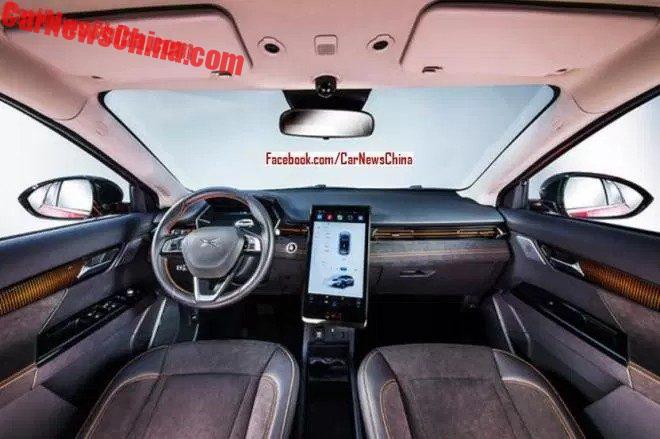 The interior of the near-production car; with a 12.3 inch digital instrument panel and a giant 15.6 inch touch screen.