Chinese EV-maker copies iconic BMW bubble car
China's crazy low-speed electric vehicle (LSEV) market is famous for its many copy-cat cars. A brand new example is the Eagle EG6330K, inspired by the BMW Isetta microcar.
The company doesn't try to hide its inspiration. It has an image of the Bimmer on its website, and specifically says the EG6330K was made to look like the 1955 BMW Isetta.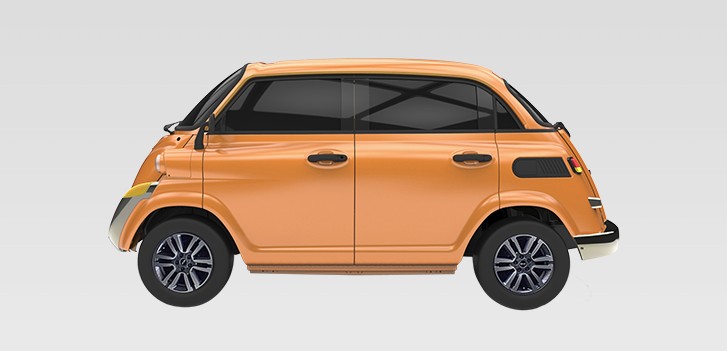 Eagle deleted the single nose-based door, added four conventional doors, and added another wheel at the rear. It is actually far more similar to the 1959 BMW 600 than the 1955 BMW Isetta.
Eagle is an LSEV brand under a company called Suzhou Eagle, based in the great city of Suzhou in Jiangsu Province. The company became famous in 2015 when they unveiled a Porsche Cayman ripoff. That car however never saw production, whereas the EG6330K is very real: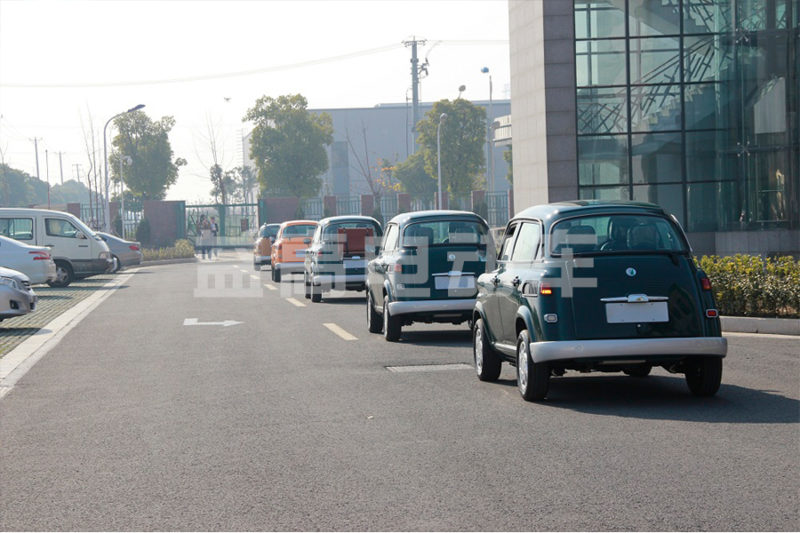 There goes a long line of them.
The EG6330K will hit the market soon. Price is yet unknown but a good guesstimate would be somewhere around $4000. Power comes from an electric motor with 5.3 horses, mated to a 72 kWh lead-acid battery. Top speed is 60 kilometers per hour and range is 120 kilometers.
It seats four. Size: 3300/1470/1470, wheelbase is 1940 and curb weight is 750 kilo.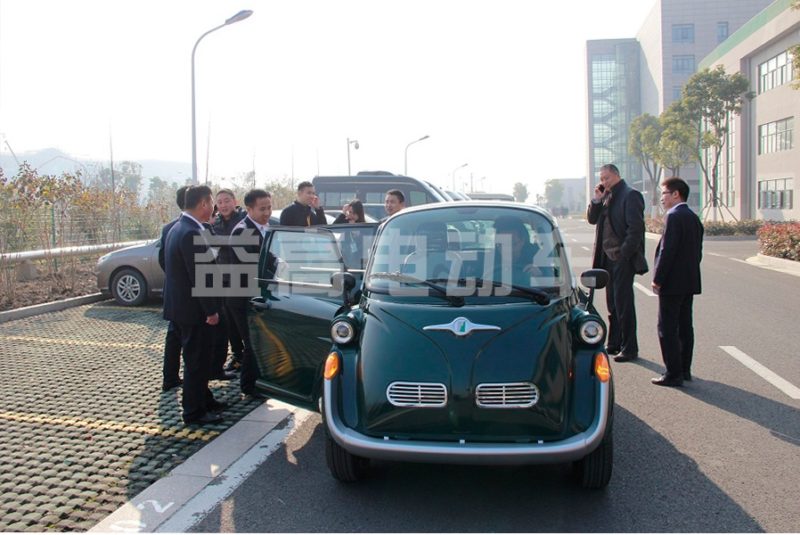 It sure is a nice looking little thing, with headlights on the far sides of the bonnet and a neat retro grille just above the retro bumper.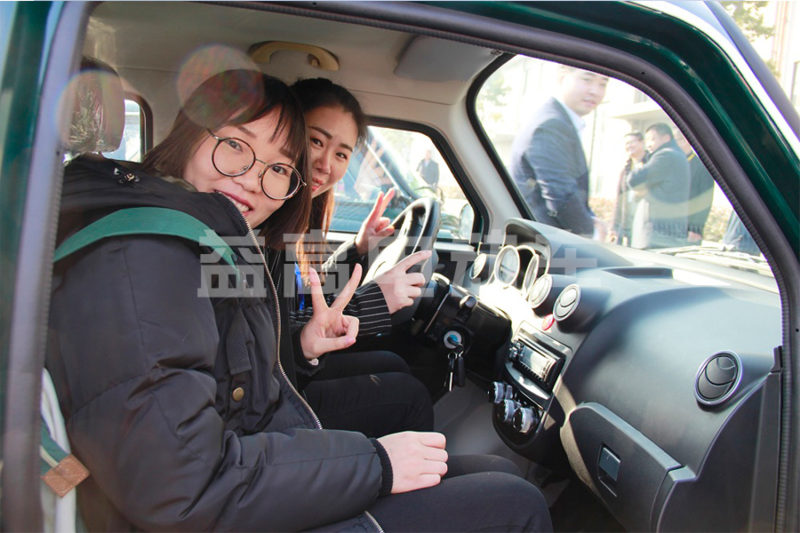 The inside is modern by comparison, with a lot of black plastic, big air vents, an a decent radio.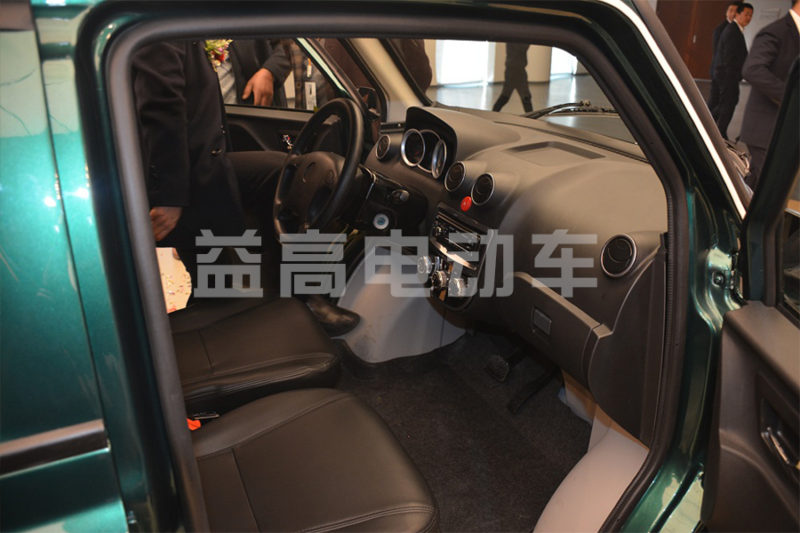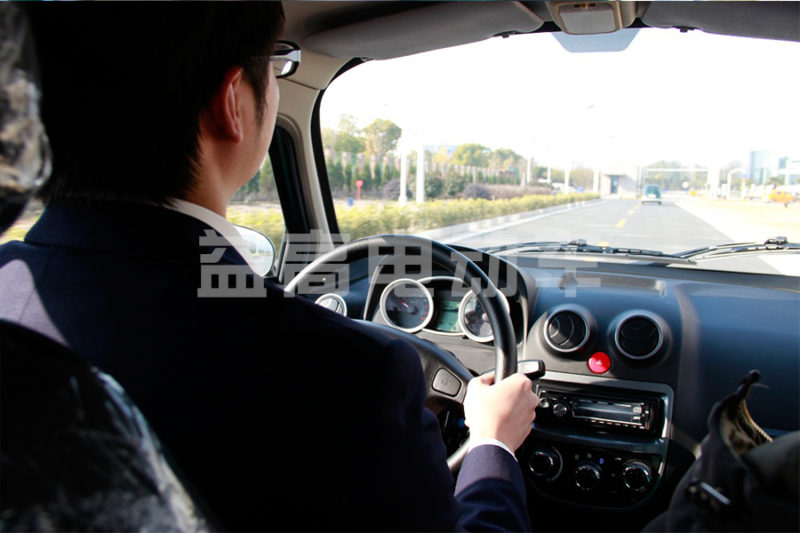 On the move. The dials are analog and that is a bit surprising as LSEV makes usually fir fully digital instrument panels. Perhaps this is a retro-thing too.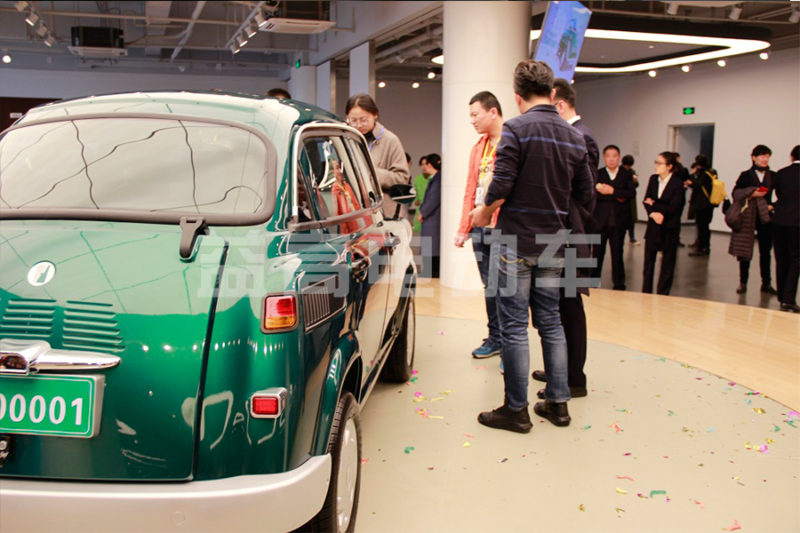 The tiny motor is mounted over the front axle but Eagle gave the rear hatch an authentic 'bonnet' look with a line of fake air vents.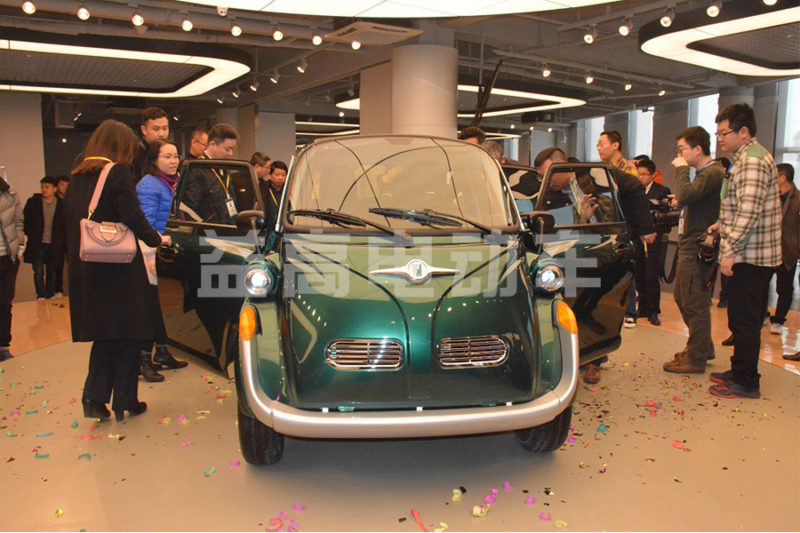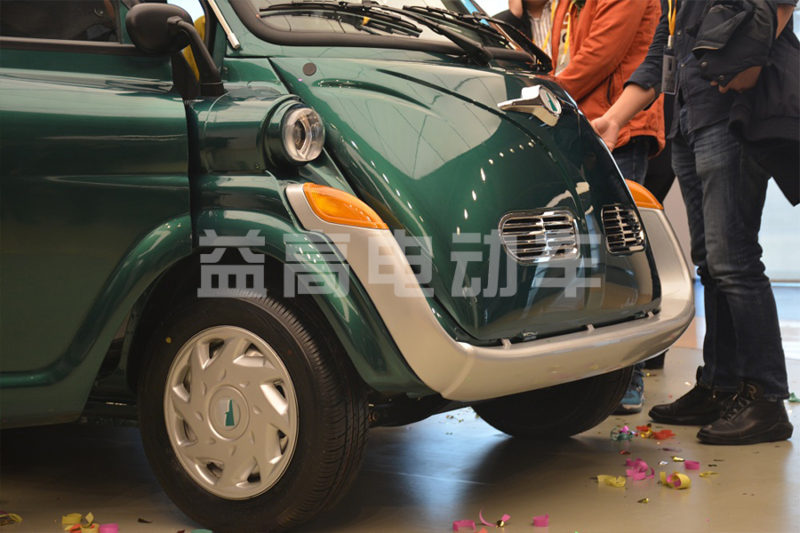 Bumper design is nice with the integrated indicators.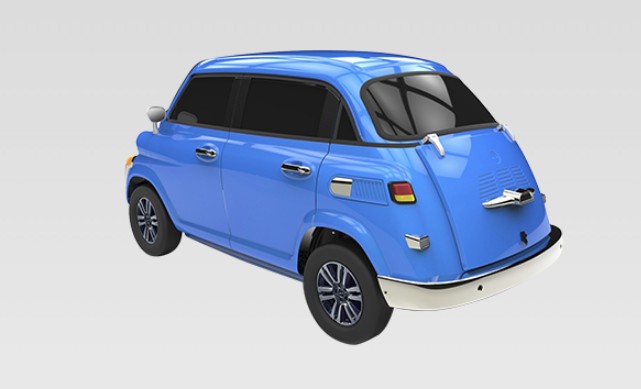 One in blue.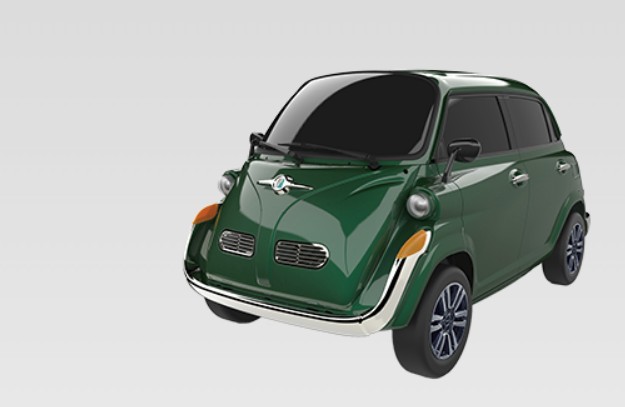 And one in green.
Eagle claims the EG6330K is aimed at youngsters living in big cities. All LSEV makers aim at that market but most cars actually end up in the hands of the elderly and as short-distance taxis'. The young just don't think an LSEV is cool enough to spend any money on. Well, perhaps Eagle can try to sell 'm the EG6060K: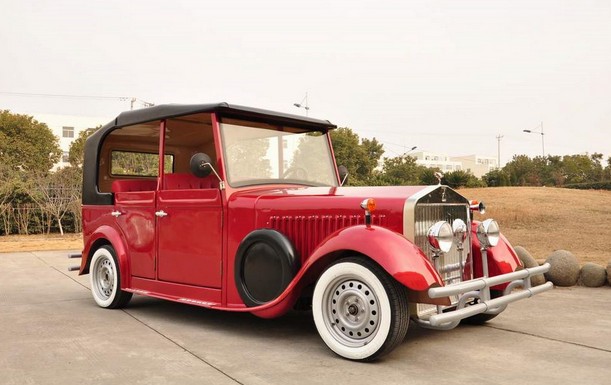 If that isn't cool, what is..?