Nobody is safe for China's copy-cat brand Zotye. Their latest target for a ripoff is the Mazda CX4. Mazda used to be aligned with Ford, but Ford is with Zotye now. New times, new friends.
This is the real Mazda CX-4, a China-only crossover manufactured by FAW-Mazda.
Check: overall shape, shape of the grille, shape of the lights, shape of the bonnets, shape of the wheel arches, shape and position of the mirrors, wind shield, black A-pillars, crease over the side, position door handles, etc etc.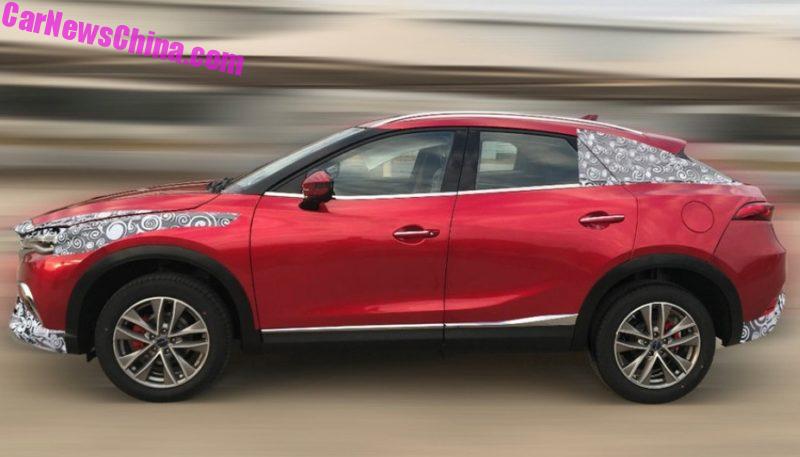 Check again the A-pillar and the distance to the mirror. Position and shape of the fuel door, position and shape of the shark fin antenna, the roof mounted rear spoiler, shape of the rear light, black B-pillar, etc etc. Zotye is getting really good at this ripping-off game! Every new clone is better than the one before.
The clone will be sold under Zotye's new Traum brand. Code name is MA501. It will hit the Chinese car market in the second half of the year. Power will come from a 1.5 turbo with 150 hp.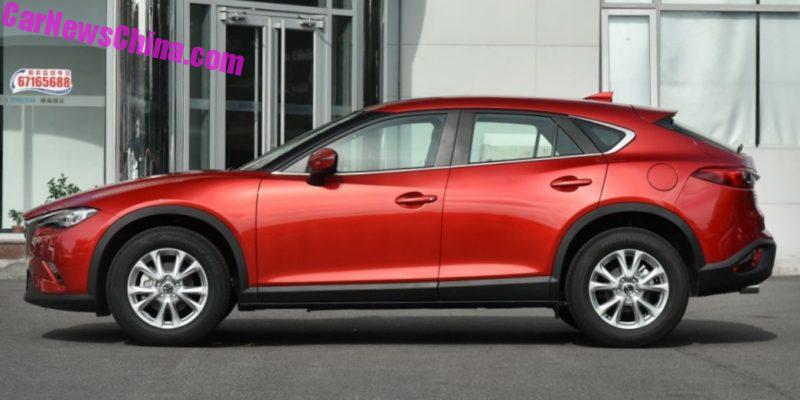 The Mazda CX-4 launched in 2016. It is a good looking car and it sells well. Price starts at 140.800 yuan and ends at 215.800 yuan. Engines: 158 hp 2.0 turbo and a 192 hp 2.5.
Let's see about size:
CX-4: 4633/1840/1535, and wheelbase is 2700.
MA-501: 4680/1868/1625, and wheelbase is 2720.
We call that a clone!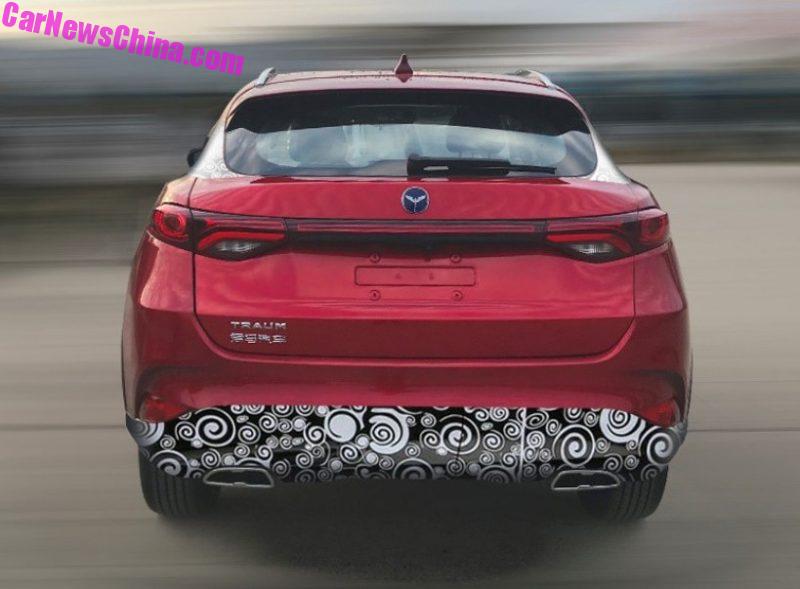 The total likeliness continues at the rear: shape of the rear window, shape of the rear door, shape of the rear light. The only real difference is the shape of the exhaust pipes. Zotye's are oval, Mazda's are round. Some creativity!
The Mazda.