BYD Tang SUV
The new BYD Tang is a seven-seat hyper SUV
The BYD Tang will launch on the Beijing Auto Show in April and it is going to be a beast. The seven-seat SUV has a plug-in hybrid powertrain that will fire it from 0 to 100 in just 4.5 seconds.
The powertrain consists of a 205 hp 2.0 turbo powering the front wheels and two electric motors at the rear of 150 hp each, good for a combined output of 505 horsepower. The Tang will be able to drive 80 kilometers in pure electric mode.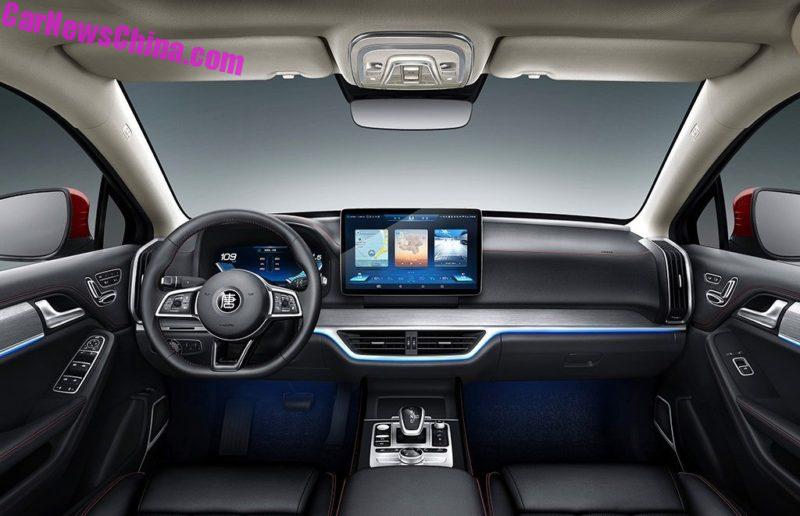 BYD's interiors used to be a mess, but they have cleaned up their act; this looks clean to the max with some nice detailing like the blue line over the dash and the shiny center tunnel. The main screen has a party trick. On this photo it sits in a horizontal landscape position, but if you get bored of that, you can…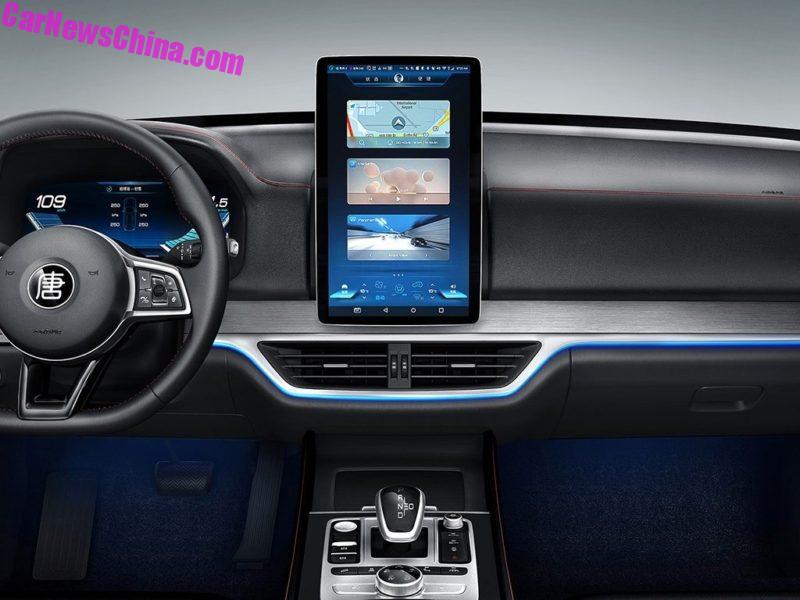 … turn it up 90 degrees for a portrait mode. In this mode it will nicely block your view, but hey!, the graphics look great.
The Tang comes with a lot of other goodies, including: adaptive cruise control, automatic emergency braking, lane departure early warning system, a 360 degree traffic camera system that continuously records when the vehicle is switched on, a PM 2.5 air filter, and 24/7 4G internet.
The camera system is interesting and handy for insurance claims after accidents and such. Many drivers in China equip their cars with after-market systems that record front and rear. This however is the first manufacturer-installed system I know about. 
It will require a lot of storage. Where are the images stored? In the car or in a BYD controlled cloud? There are privacy issues too. Does BYD have access to the images? Does the police? Can owners remove images if they want to? Can owners switch the system off if they got a secret place to go to..?   I will try to find out more.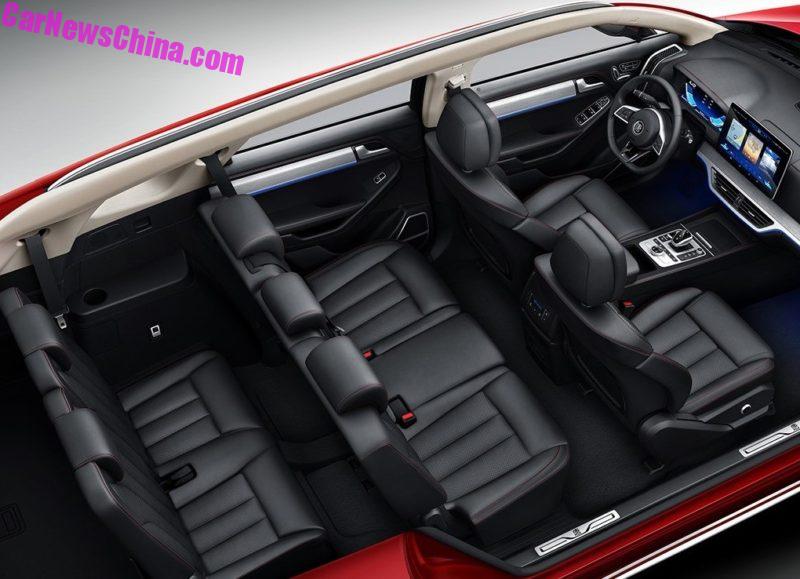 The BYD Tang seats seven in a 2/2/3 setup. Size: 4870/1940/1720, and wheelbase is 2820.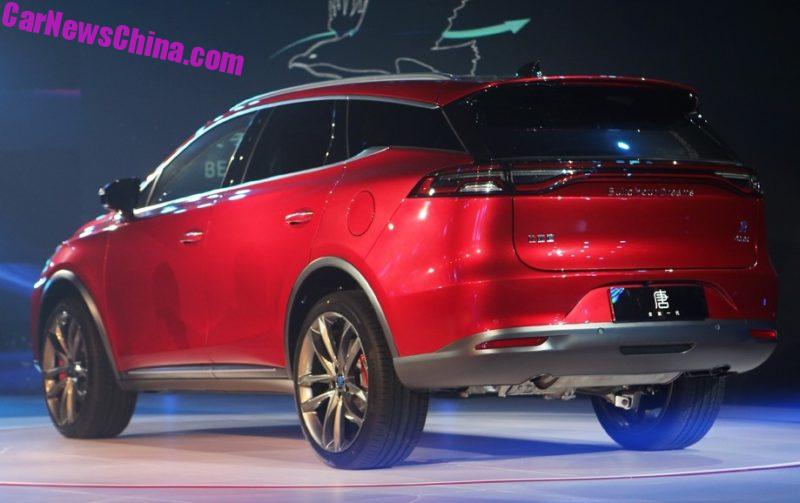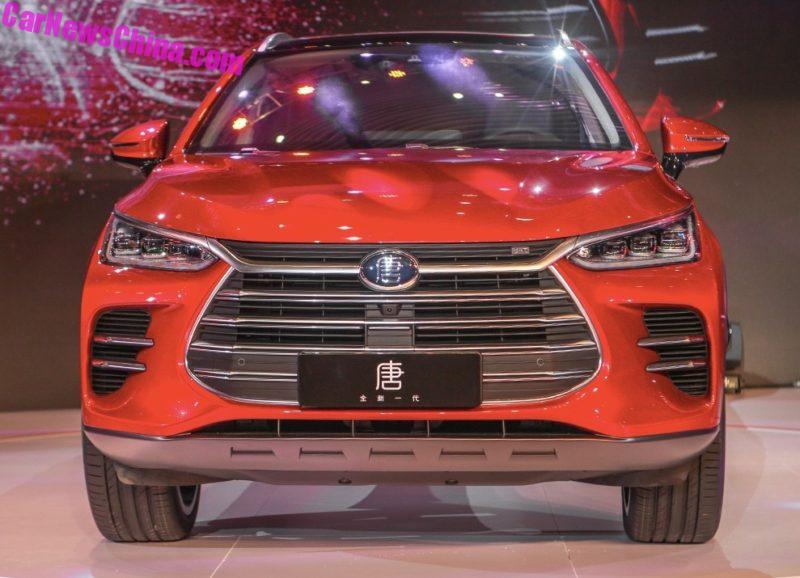 The new 'Dragon Face' grille design. Tang badge in the middle, and only a tiny BYD badge on the left side.