Audi Q5L
New photos of the upcoming Audi Q5L for China, the long wheelbase variant of the Q5 SUV. The Audi Q5L will debut later this month on the 2018 Beijing Auto Show and launch on the Chinese car market in June.
The wheelbase is extended by exactly 8.8 centimeters. All the extra space goes to the passengers in the rear. The stretch can best be seen by following the roof line from the B-pillar to the back.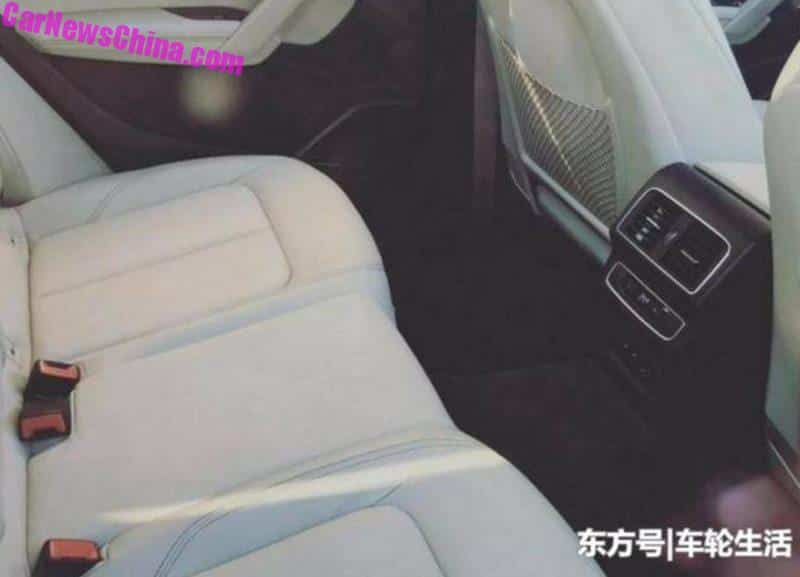 An extra 8.8 translates to quite a bit more space for the legs.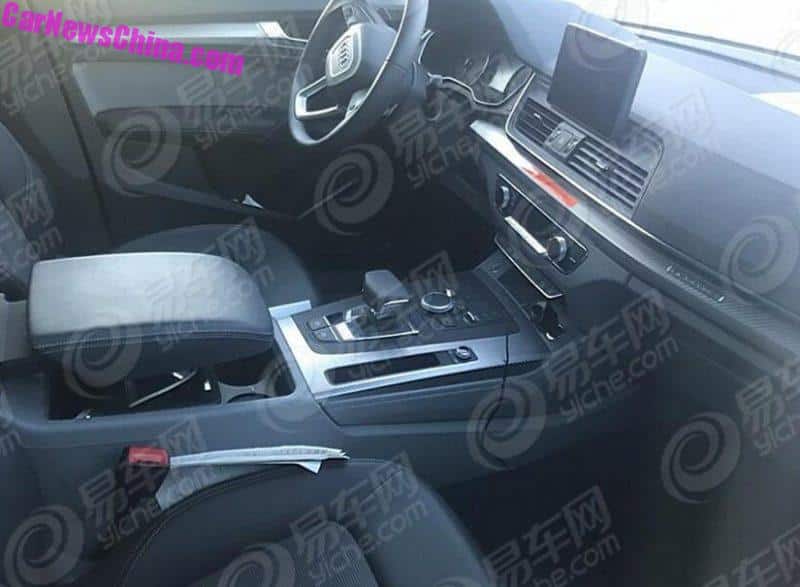 No sign yet of Audi's 'virtual cockpit' in the Q5L. The base version, seen on this photo, gets simple analog dials. High trim versions will get a digital instrument cluster, but the tiny screen is the same for all.
The Audi Q5L will be available with two variants of the 2.0 turbo engine; one with 190 hp and one with 250 hp. Transmission is a seven-speed DCT, sending horses to all four wheels.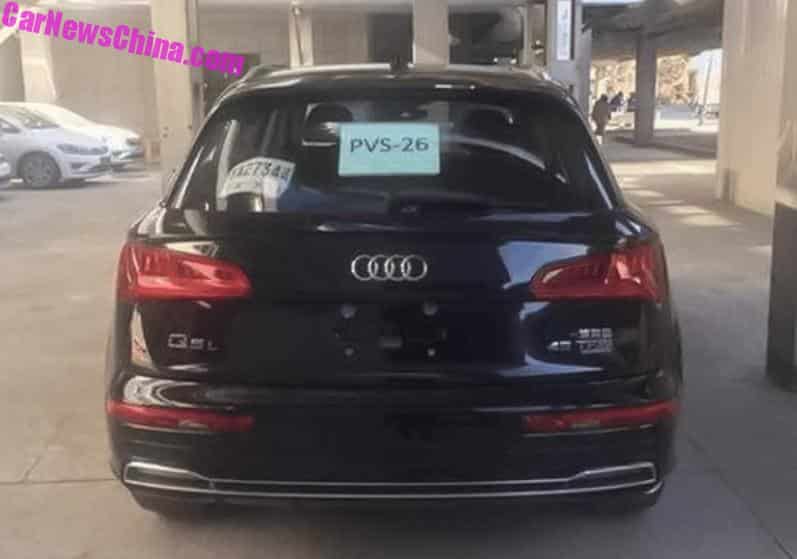 The Q5L marks the first time Audi sells a long-wheelbase SUV in China. It is made locally by the FAW-Volkswagen joint venture. Price will start around 400.000 yuan.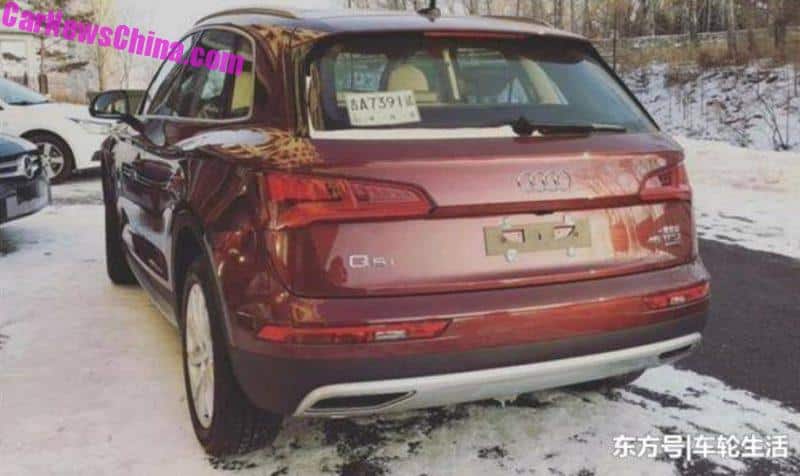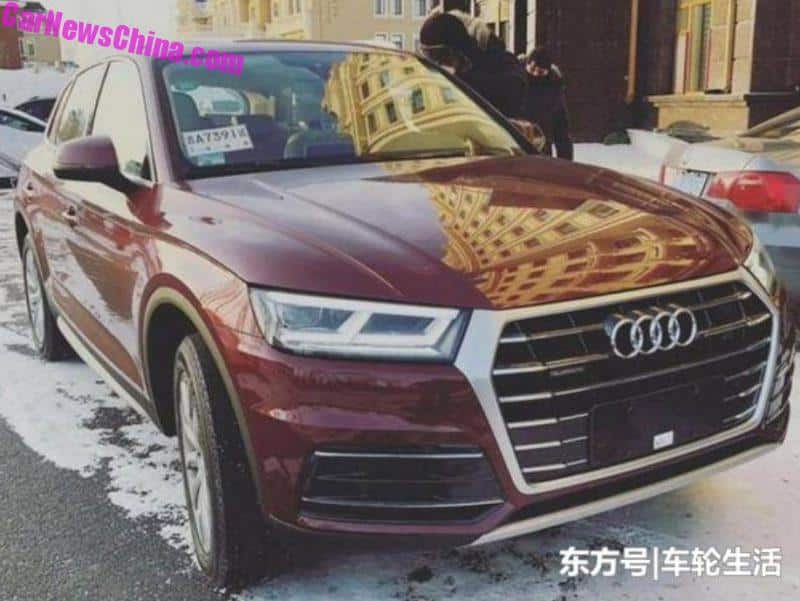 A test car with a temporarily license plate behind the window, issued by Jilin province, home of FAW-Volkswagen.