Jaguar E-Pace
The very first photos of the China-made variant of the Jaguar E-Pace SUV, set to compete with the BMW X1, Mercedes-Benz GLA, and the upcoming Volvo XC40. The E-Pace will debut on April 23, two days before the start if the 2018 Beijing Auto Show.
The Jaguar E-Pace is made in China by the Chery-JLR joint venture. It has the same length and wheelbase as in the rest of the world; there are no plans yet for a China-only long-wheelbase version.
The E-Pace will be available with two variants of the 2.0 turbocharged four: one with 250 hp and one with 200 hp, bot mated to an 8-speed automatic transmission.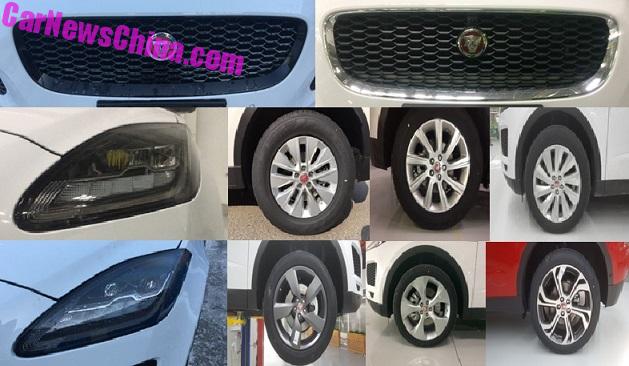 Various trim levels and wheels.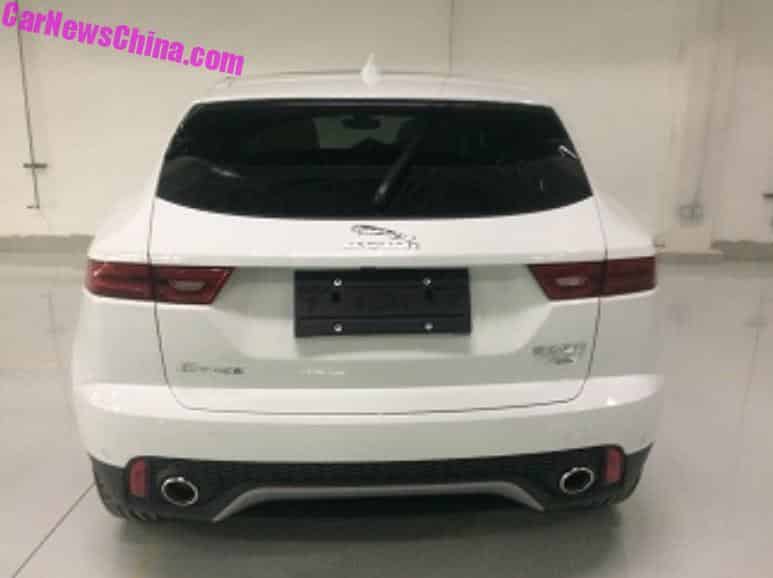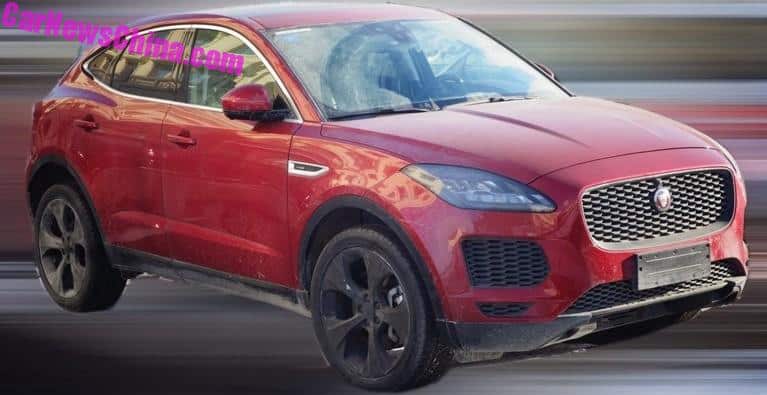 Earlier spy shot of a Jaguar E-Pace test car.