Beijing Auto BJ40L Plus
This big red monster is the new Beijing Auto BJ40L Plus, a high end variant of the BJ40L. It is an additional model, not a facelift or a successor. The Plus comes with extra wide fender flares, making this Jeep clone suddenly look a lot more like a Hummer. Good mixing.
This is the standard BJ40L. Price starts at 124.800 yuan and ends at 179.800 yuan. Engines are oldies from Saab: a 204 hp 2.0 turbo and a 250 hp 2.3 turbo.
Beijing Auto Industrial Corporation (BAIC), the owner of the Beijng Auto brand, bought the rights to the Saab 2.0 turbo and Saab 2.3 turbo from GM in 2009, along with the rights to the platforms of the Saab 9-3 and first generation Saab 9-5.
The BJ40 L Plus will use the same engines. Price will start around 170.000 yuan for the 2.0 turbo, and 190.000 for the 2.3 turbo. The BK40L Plus will debut on the 2018 Beijing Auto Show and launch on the Chinese car market in May.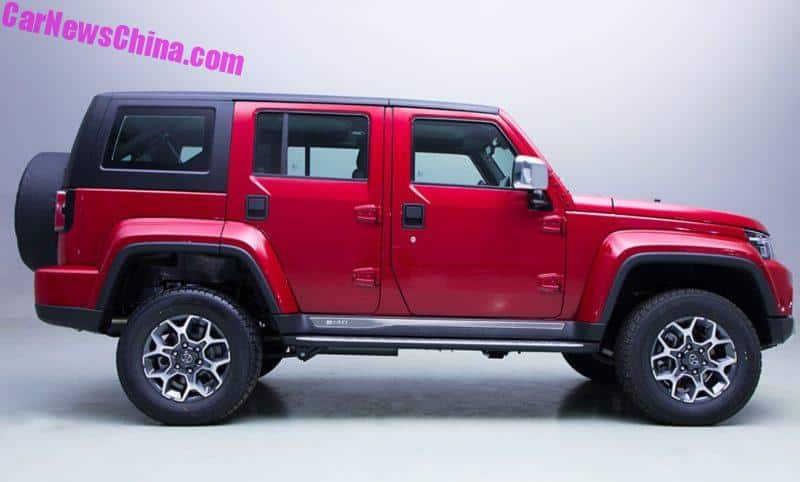 Side skirts and wheels are new for the BJ40L Plus.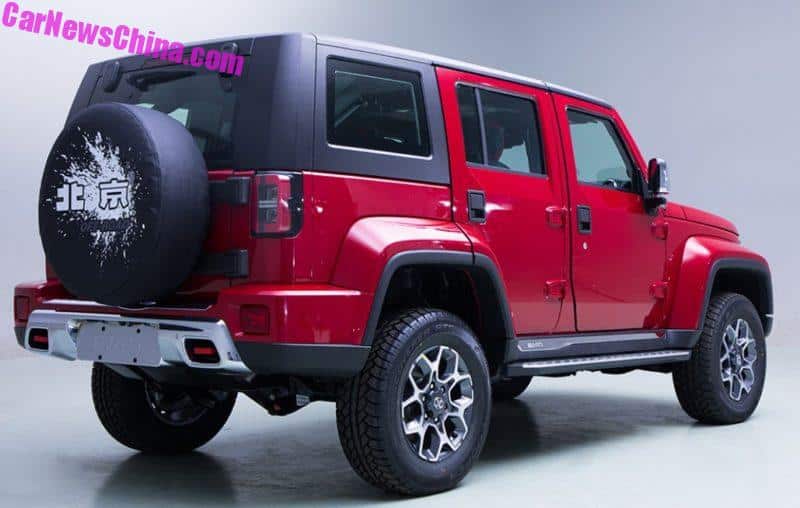 New shiny bumper at the back.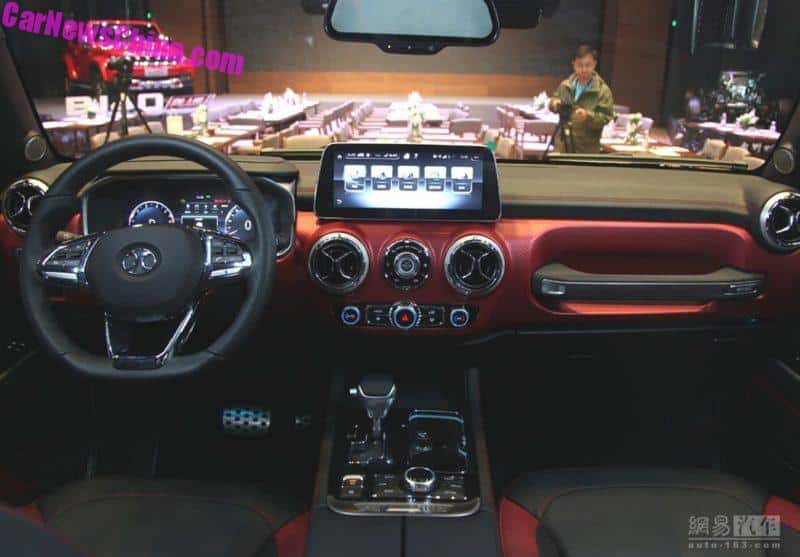 The interior sees the biggest change compared to the standard car; the dashboard is completely new and fitted with a digital instrument panel, a standing touch screen, round air vents, a wider center tunnel, and an electronic parking brake.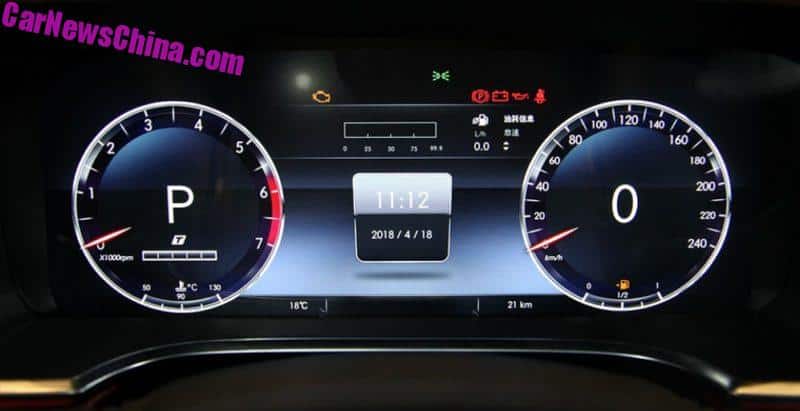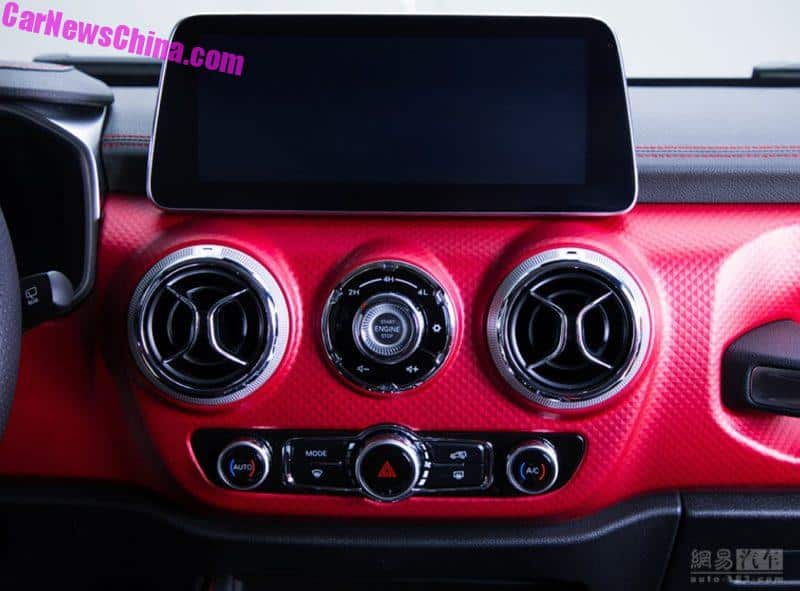 Faux red carbon nicely done. Vents are shaped like the Beijing Auto logo. Engine-start button in the middle.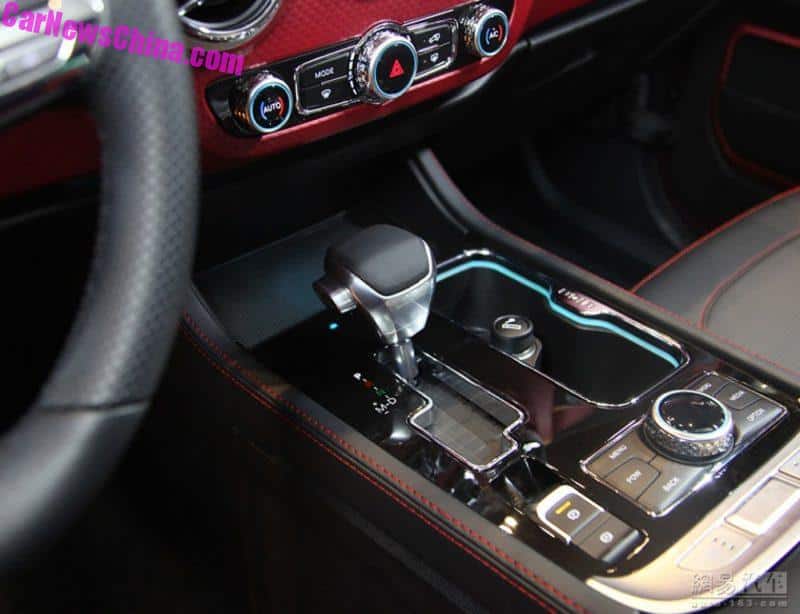 Gone are the big working man's levers of lore, in comes the trendy tiny knob that millennials love. But happily, it still has a clearly marked cigarette lighter and a large ash tray!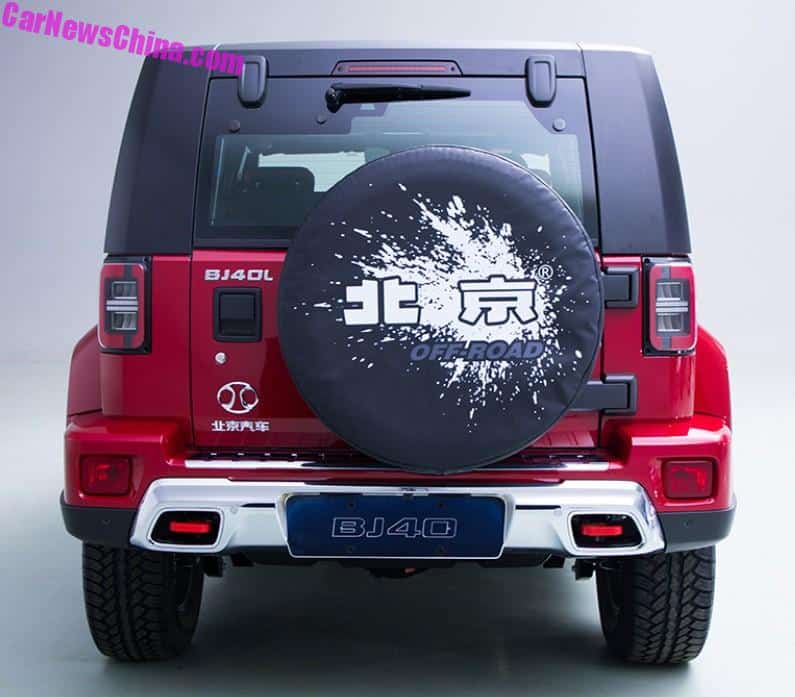 The ultra cool spare wheel cover is factory standard.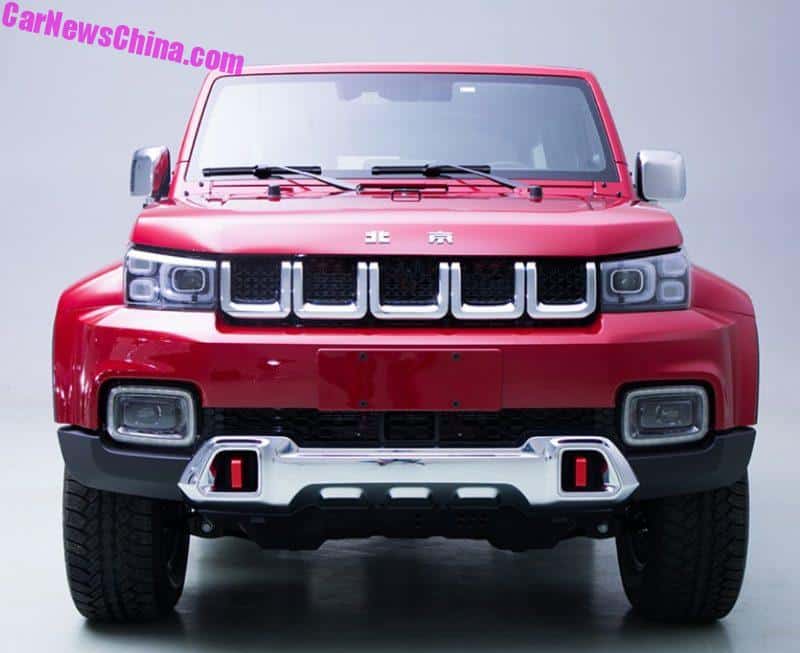 Those fender flares are really wide.