Singulato iS6
Singulato brought the production version of the iS6 electric SUV to the 2018 Beijing Auto Show. And the best news: it will keep the crazy suicide doors. Not a single other Chinese NEV-startup has such a USP.
Singulato is a brand under Zhiche Auto, a Chinese start-up based in Beijing. The Singulato iS6 will hit the market in early H2, but the company hasn't set a specific date yet. Price will range from 200.000 to 300.000 yuan ($30.000 – 43.000), pitching the iS6 straight up against the Tesla Model 3.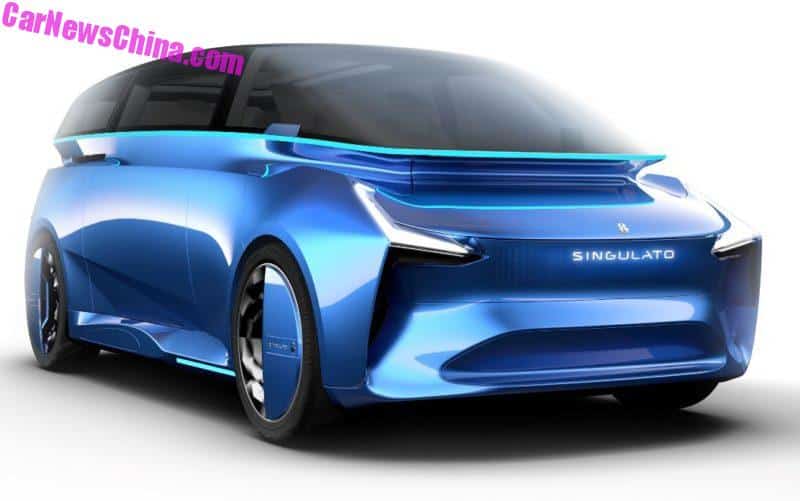 Their next car will be an MPV called the iM8, it will launch in 2019. The company also announced a tie-up with BAIC for the development of a new electric car platform.
Many EV startups are suddenly announcing such deals with various state-owned car makers. This is a somewhat worrying development because it looks like the startups don't have much choice in accepting these deals, and that indicates the hand of the government. I wouldn't be surprised if at least some startups will eventually be slobbered up by the SOEs.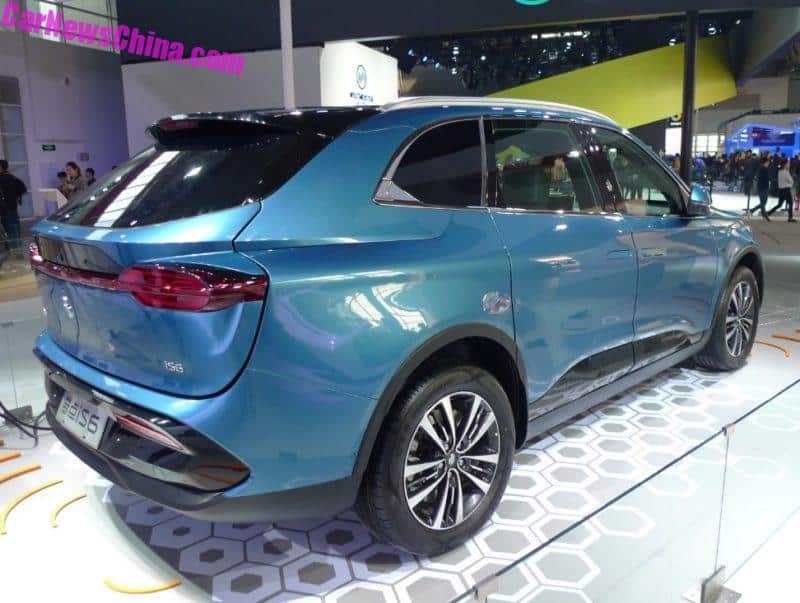 Back now to the iS6. Singulato finally released more specifications: it has two electric motors good for a combined output of 348 hp and 580 Nm. Range is 400 kilometers (NEDC).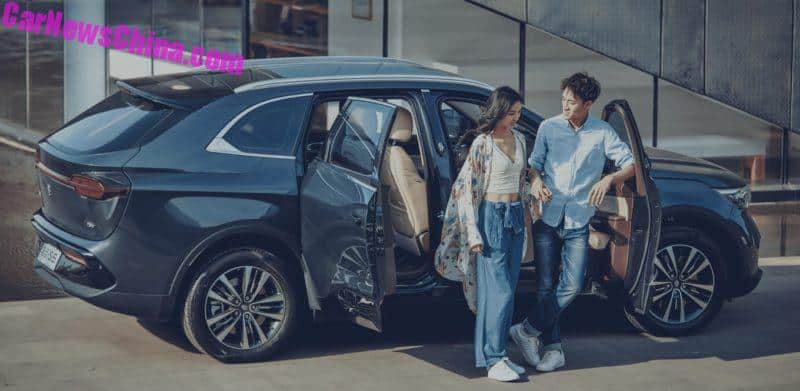 The Singulato iS6 is a large car, as you can see on this image that I borrowed from the company's website, showing a very pretty lady in an ultra hip attire.
Size: 4900/1950/1750, and wheelbase is 2960. The iS6 will be available with 5 seats or with 7.
The iS6 is Level 2 autonomous with various driver-assistance systems such as adaptive cruise control, lane-departure warning, and automatic parking. A Level 3 autonomous version will be launched late this year.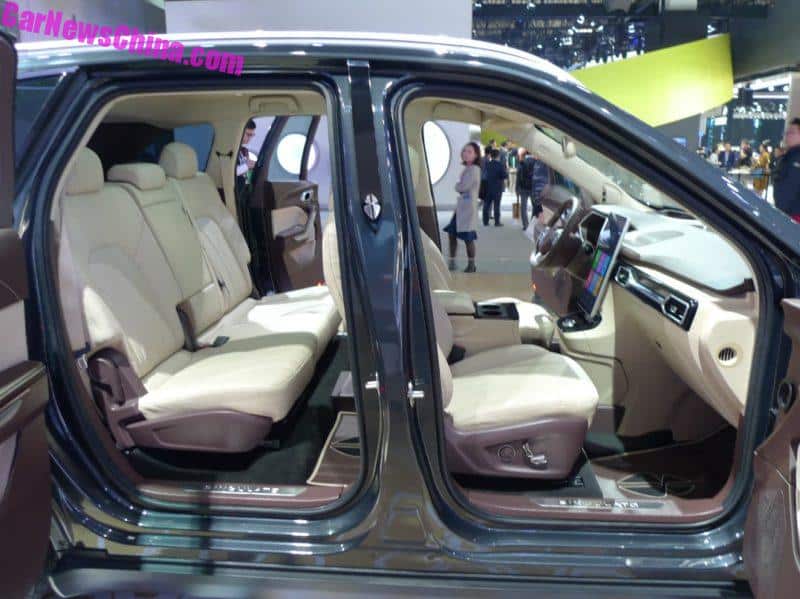 The iS6 has no less than 12 USB connectors for its passengers. That should do it.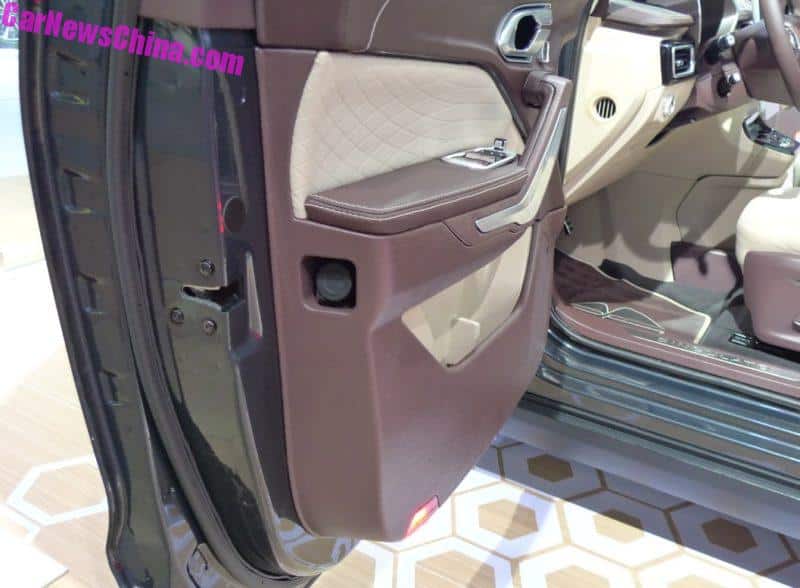 There is an umbrella in the door, just like on a Rolls-Royce. But oddly, there is only one, in the driver's door, not in any of the other doors. Passengers will get wet. The umbrella was also rather small. A reporter-colleague sneakily took it out, but before I could snap a pic the umbrella was snatched away by Singulato staff and shoved back into its hole.
The main screen is 15.6 inch, the instrument panel is 12.3 inch, and there is a 16.3 (!) inch head-up display (HUD). That adds up to 44.2 inches of beautiful distraction!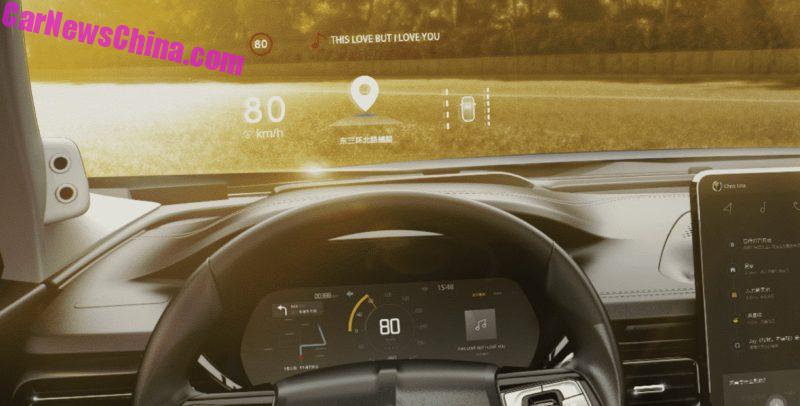 That is the largest HUD I have seen so far. It shows the song that is playing, which is hardly essential information, which is what a HUD is supposed to show.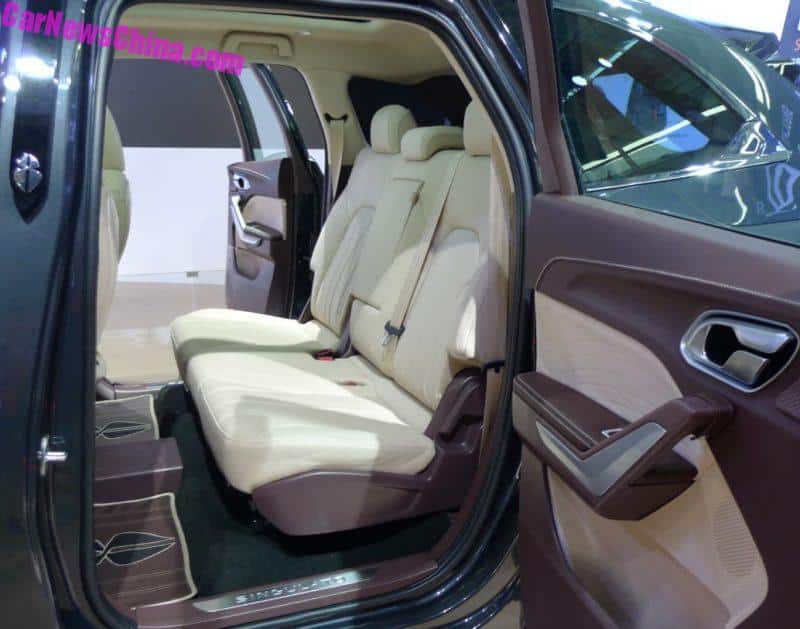 Easy to get in and out, seats look comfortable, and I really like the Singulato floor mates and the shape of the door handle.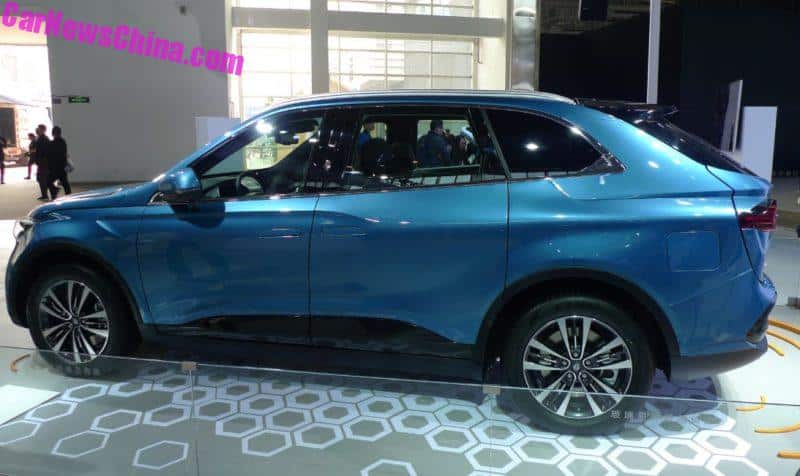 Design is surely more daring than what most of the other EV startups have shown. But is it pretty? I kind of like it, but the proportions are a bit off, especially from the side.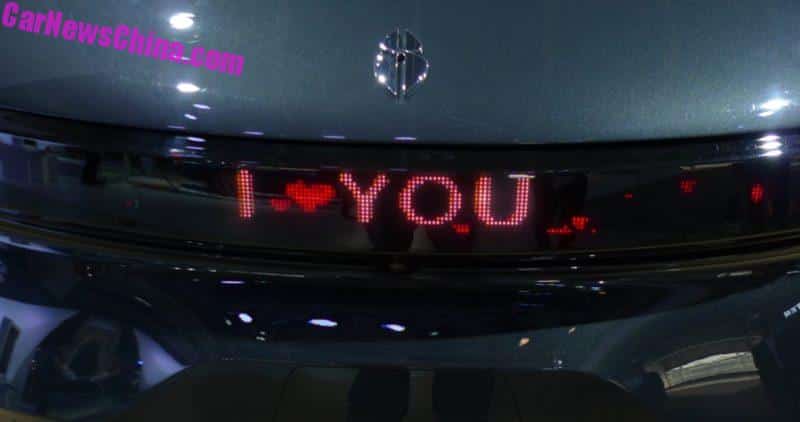 But how can you think ugly of a car that says I ♥ YOU? You just can't. Drivers can set any massage they want, which is going to be interesting. There is a similar screen…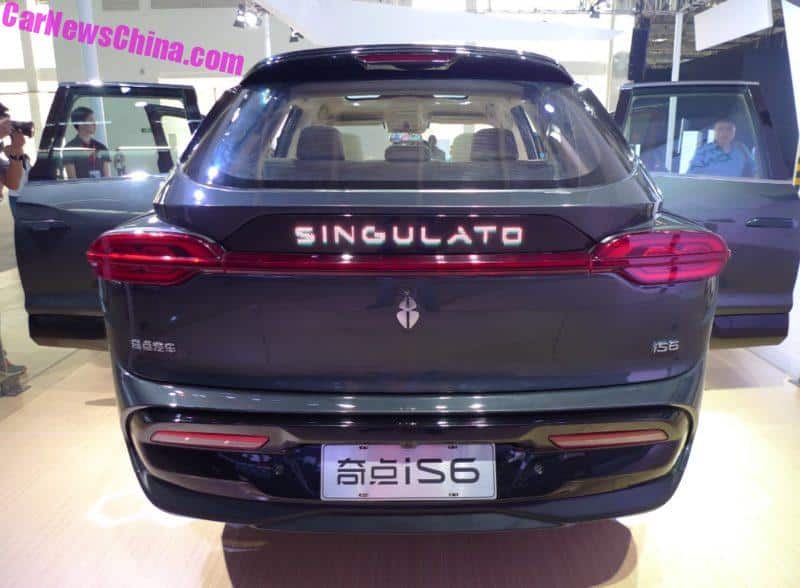 … at the back. Much larger, just saying Singulato here, but the driver can change that one as well.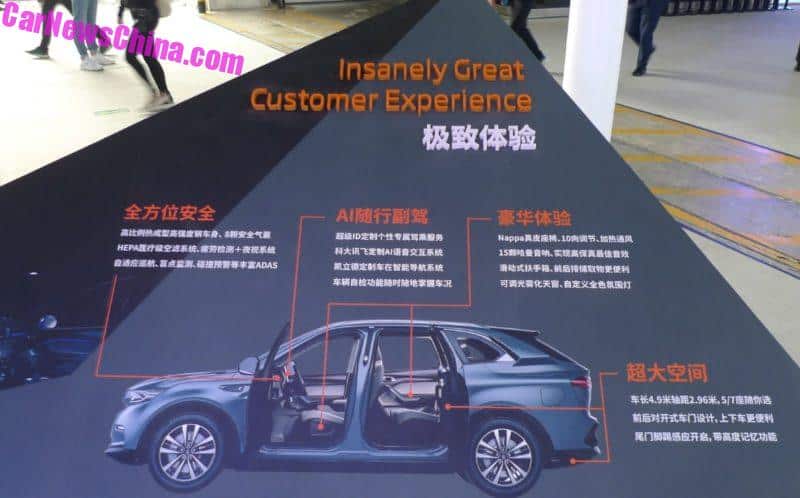 And lest we forget; Singulato will offer a "Insanely Great Customer Experience".