Shopping at the 2018 Beijing Auto Show
There was a lot more to see than just automobiles on the 2018 Beijing Auto Show. Many Chinese car makers are moving into merchandise, like they are freakin' Ferrari. Time to go shopping!
I started my spree at NIO, where I could buy NIO branded, bags, phone cases, umbrellas, and hats. The hat, which looked fairly basic, sold for 238 yuan.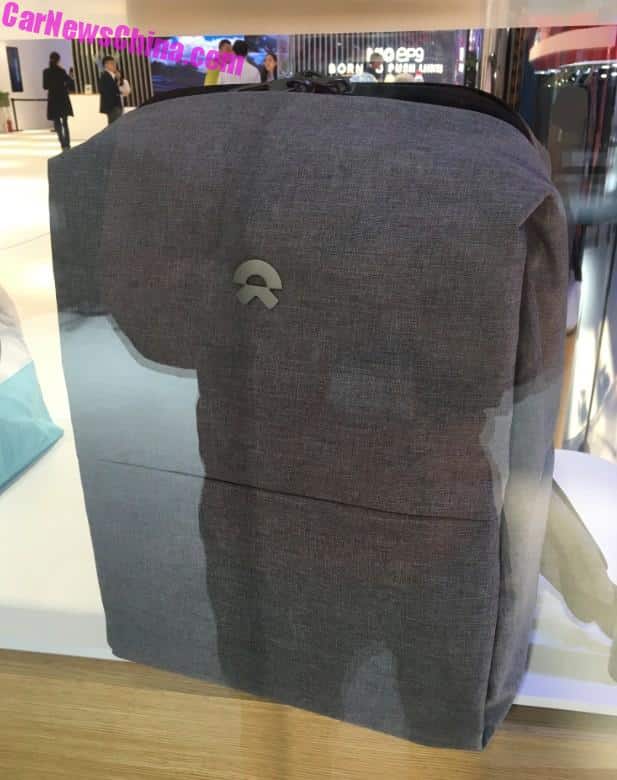 Another bag, yours for 1100 yuan. They price 'm like Ferrari too!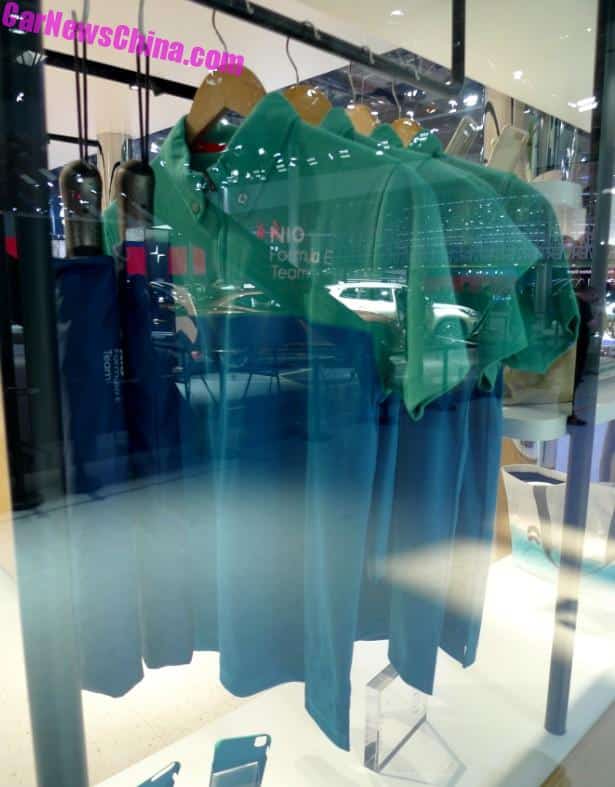 NIO had another display with stuff of their Formula E racing team. They had polo shirts, phone cases, and again umbrellas.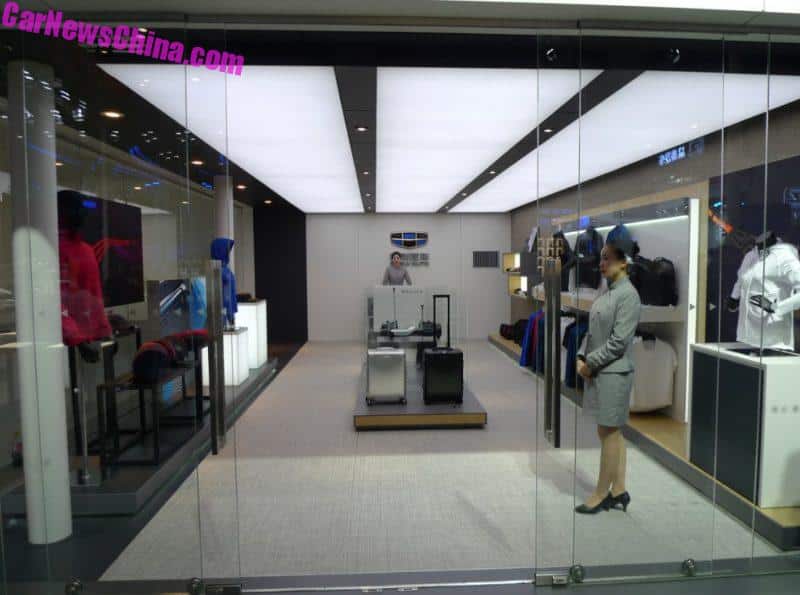 Goin' Geely. They had a real shop. Very neat. Lost of Geely branded stuff. Jackets, suitcases, shirts, polo shits, t-shirts, and even hover boards.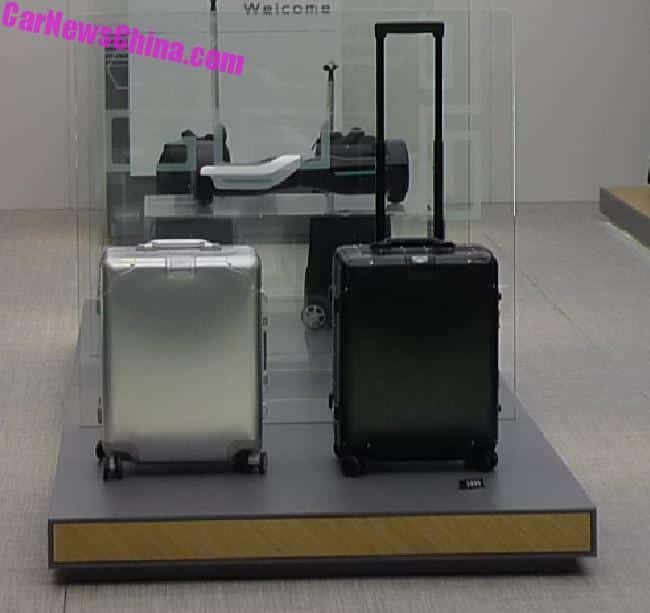 Next time I go travel I want a Geely wheeled suitcase. All the other passengers in the airplane will envy me.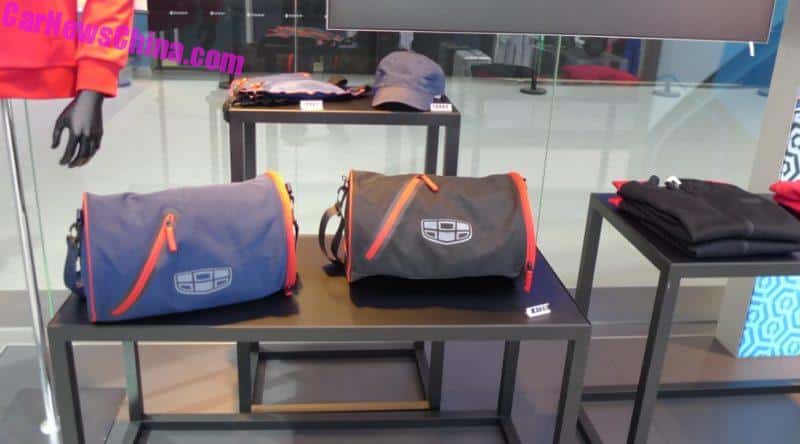 Geely bags and sweaters.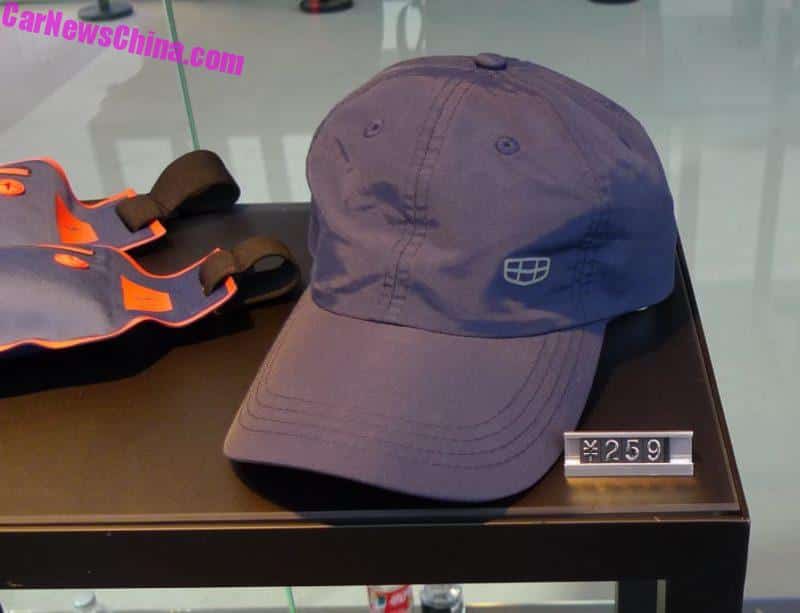 Cheap looking hat for a massive 259 yuan.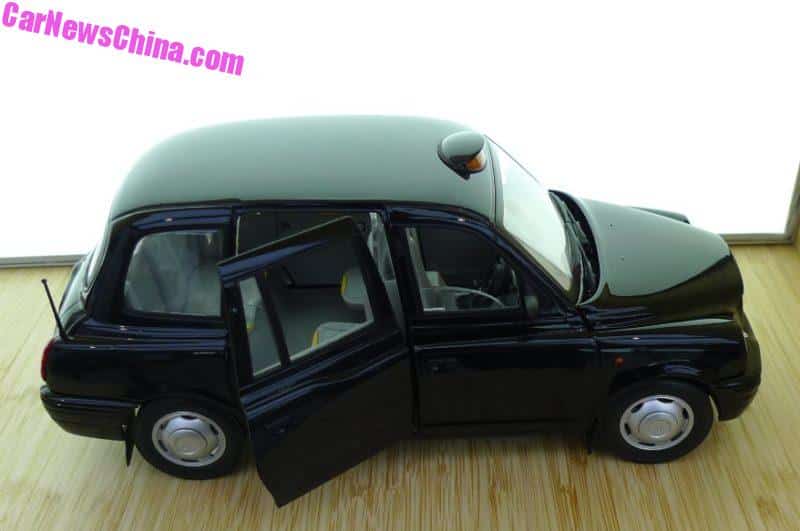 Cool model of the Geely Englon TX4 taxi. Your for just under 800.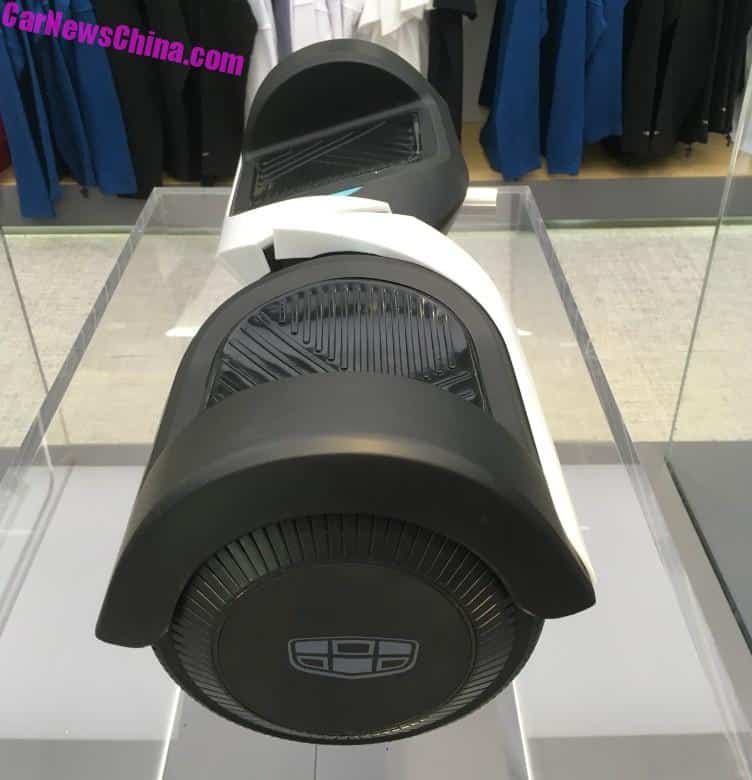 Geely hover board. Very cool but it didn't have a price and wasn't actually for sale. Just a prop!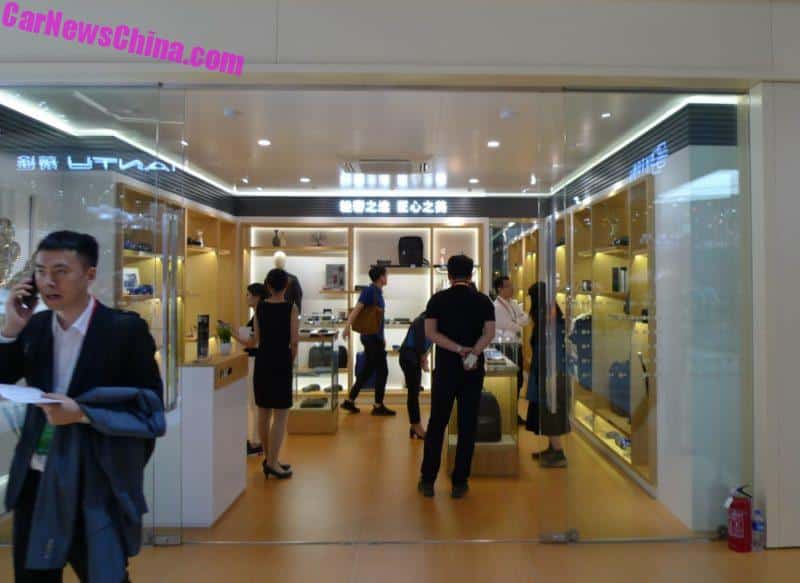 On to WEY. They had a shop too, but not as classy as Geely's. WEY was selling t-shirs, jackets, sweaters, perfume, bags, and, watch it…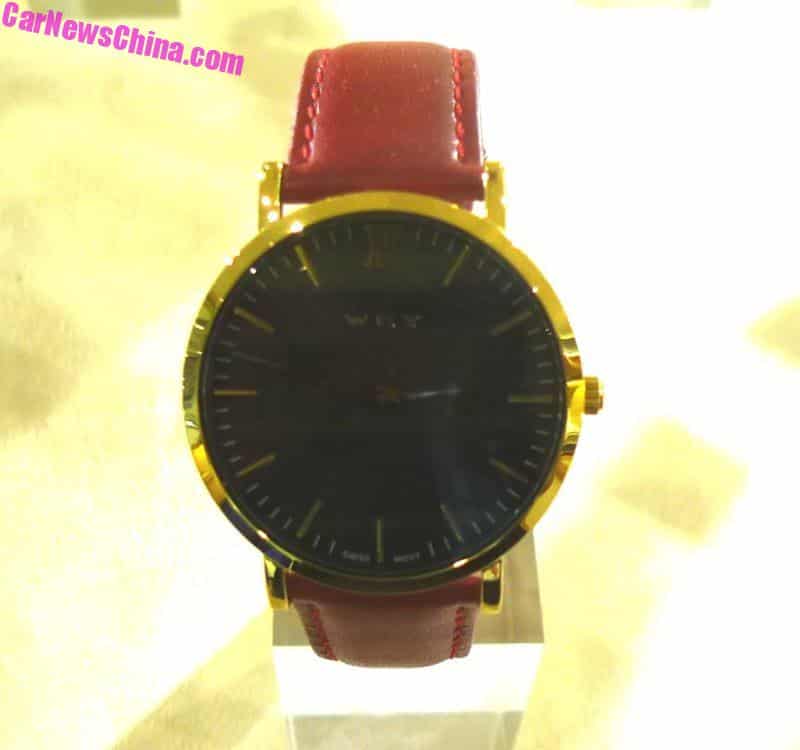 … watches. They had a whole lot of 'm, ranging from 600 to 1500 yuan.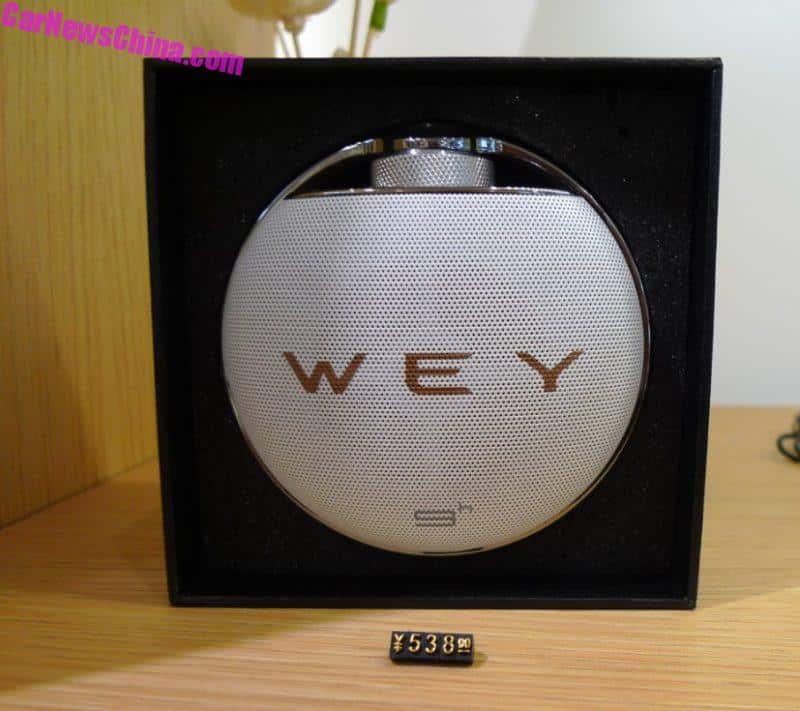 WEY branded perfume. I hope it smells like gasoline. Sadly, there was no demo bottle. Yours for 538 yuan.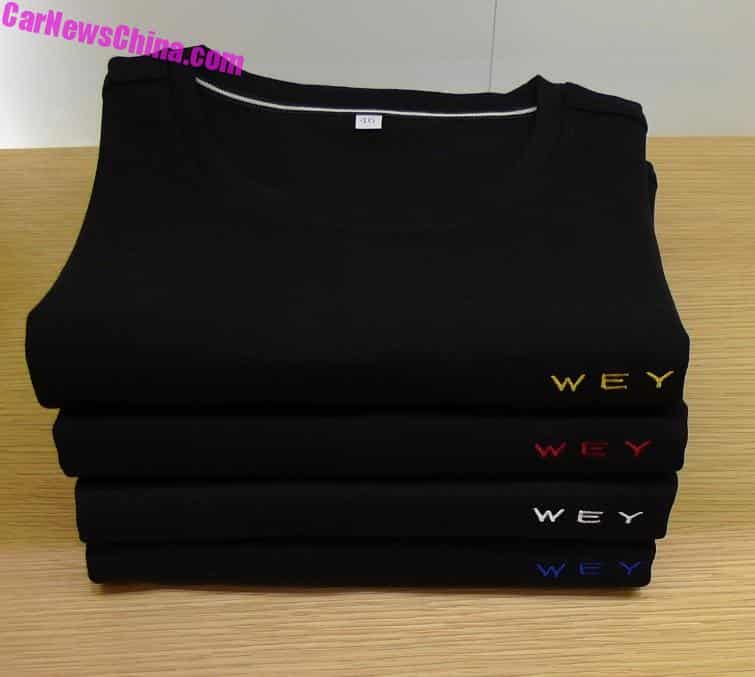 WEY sweaters for the missus, all black but with WEY in different colors. I'll get my babe a red one.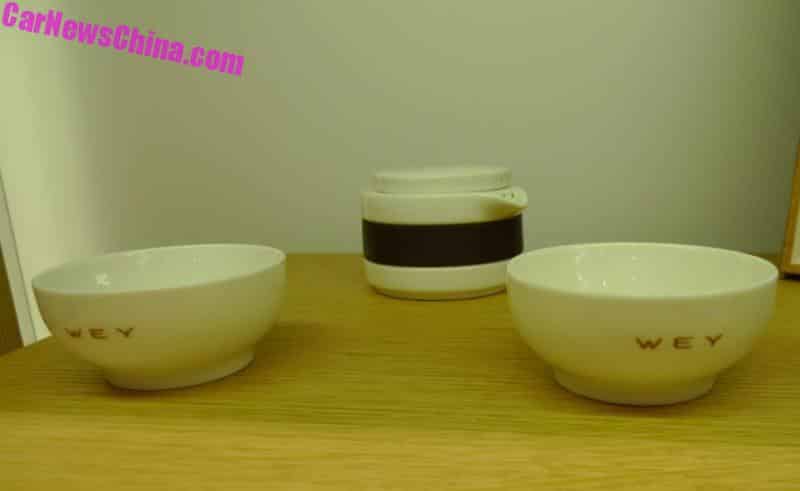 WEY Chinese tea seat. Looked kinda cheap. Was not cheap: 238 yuan.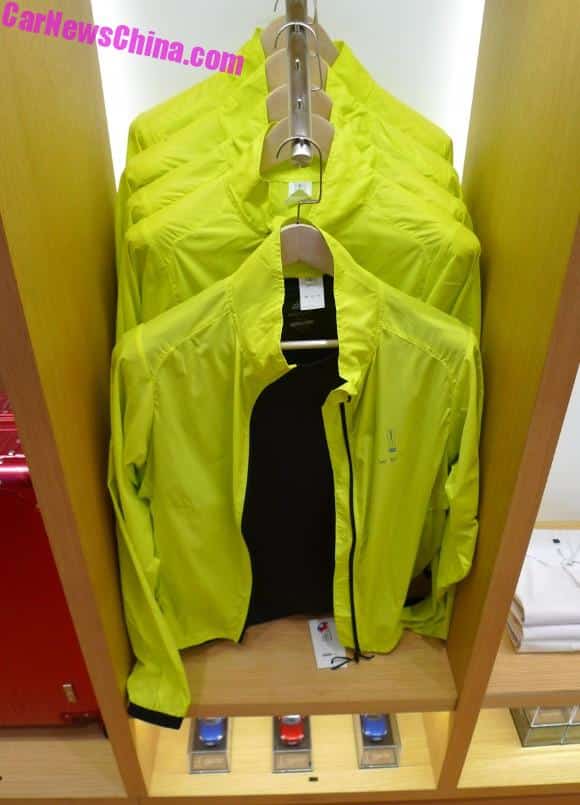 Super trendy yellow running jackets. For if your WEY breaks down late at night, got to run home!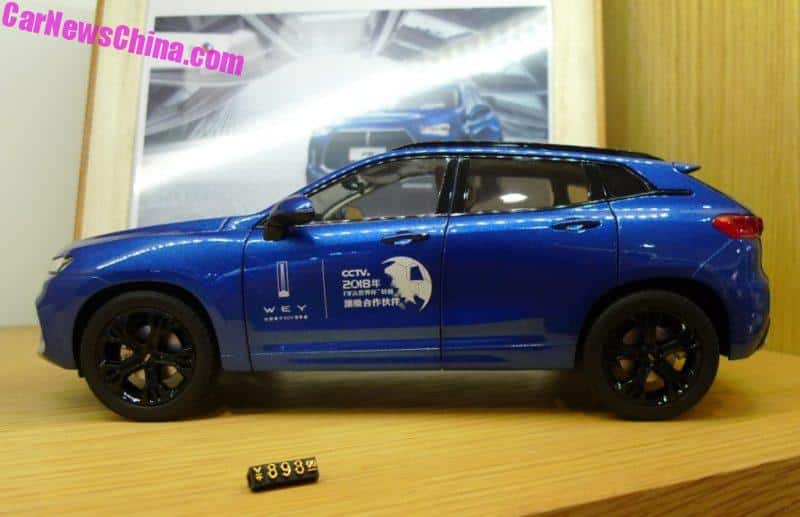 A cool model of a special edition WEY P8, 898 yuan. The quality of these 1:18 models is impressive. Still, 898 is on the expensive side. I wait for it to turn up on Taobao for 500.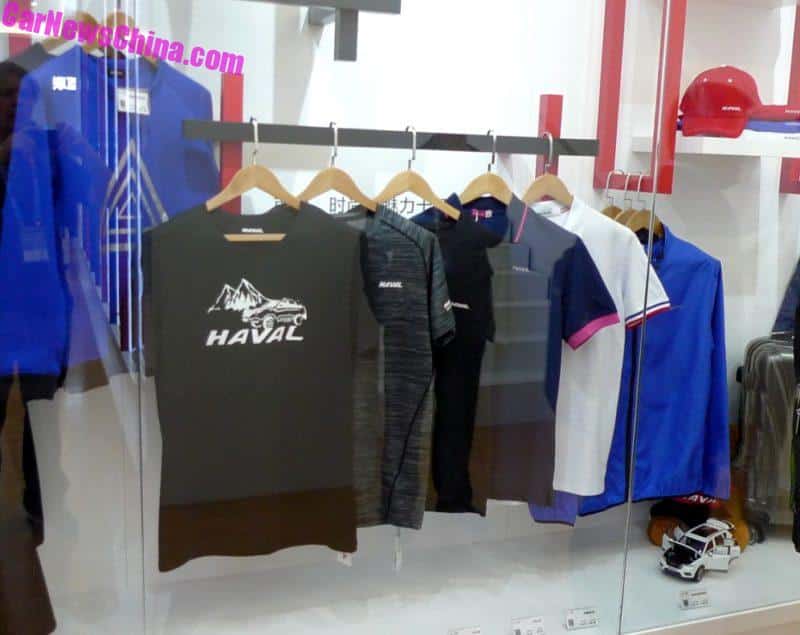 Going to Haval, a cheaper brand and so they had cheaper stuff. T-shirts for 75 yuan, hats for 20. All very decent. Good people.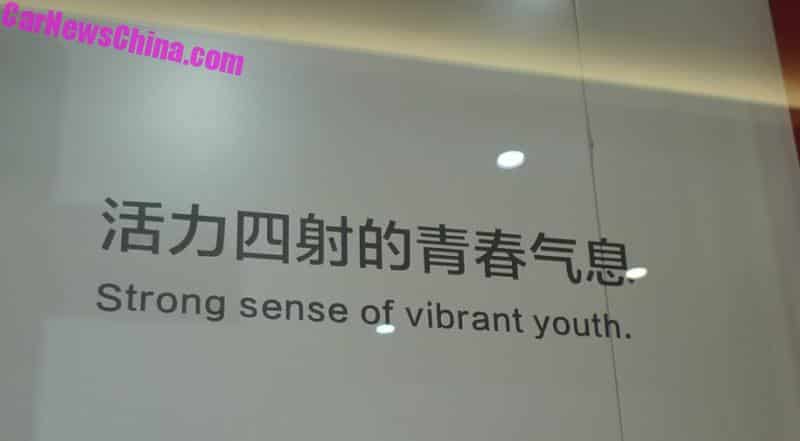 They were selling their wares with this catchy slogan.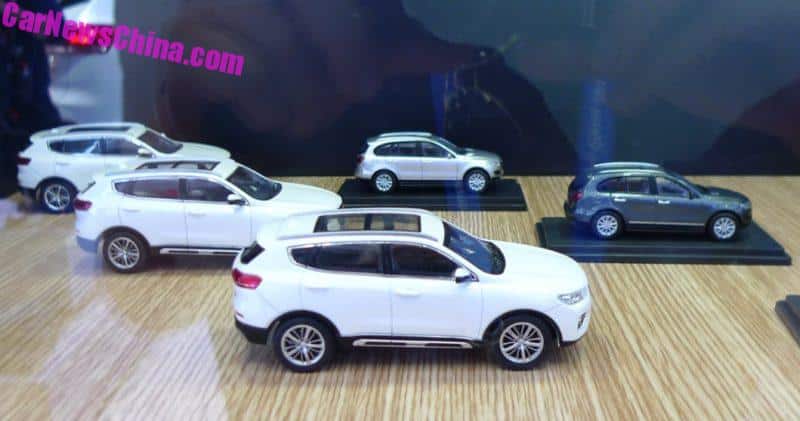 Lots of models here. The 1:43 cars were only 60 yuan, which is okay for the quality. The big ones sold for 500-700.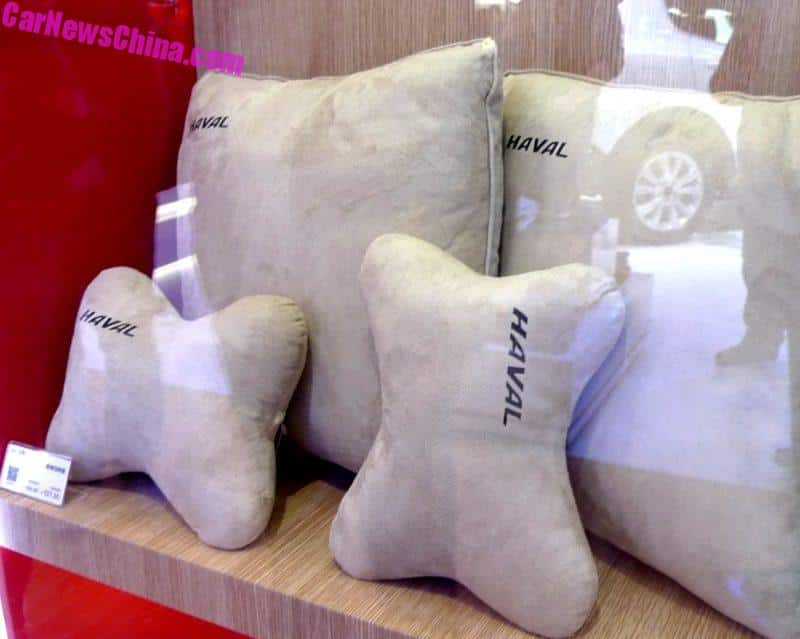 Haval pillows, to rest our tires heads.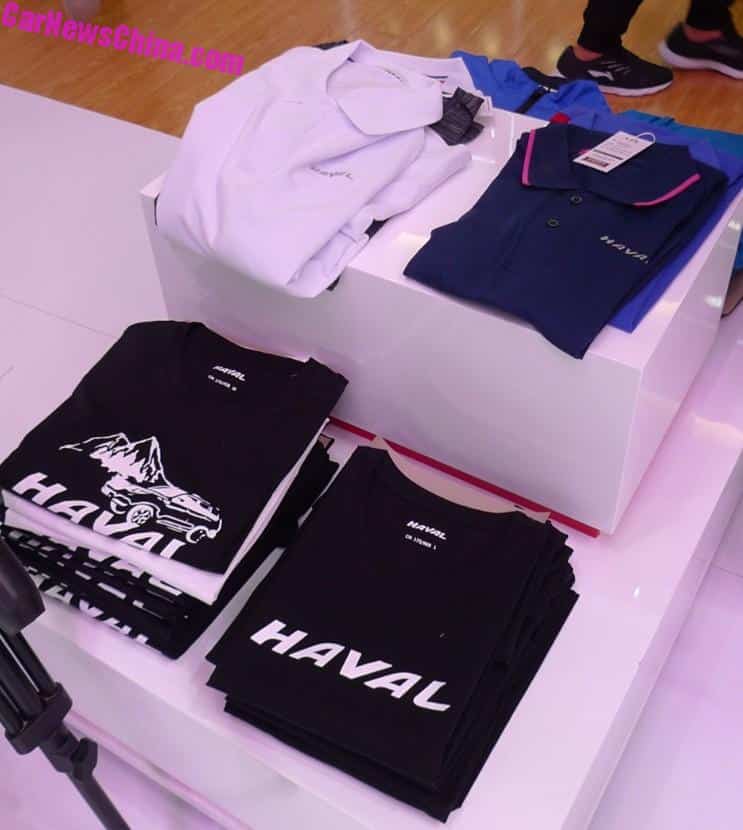 T-shirts and polo shirts, for him and her.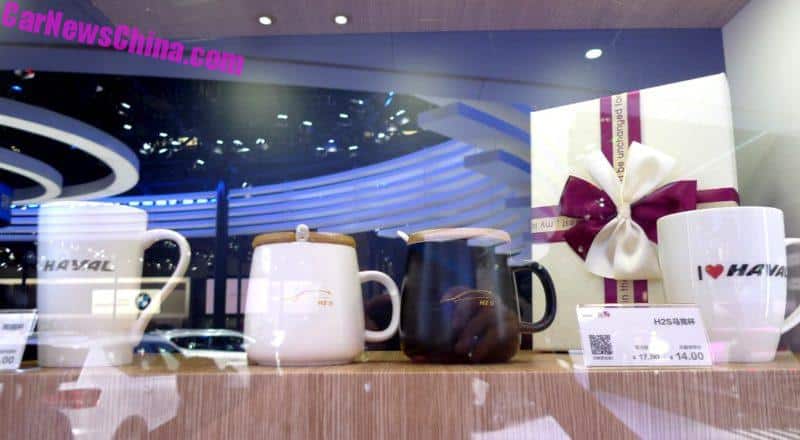 Tea and coffee cups, some with a car on it. Really cool.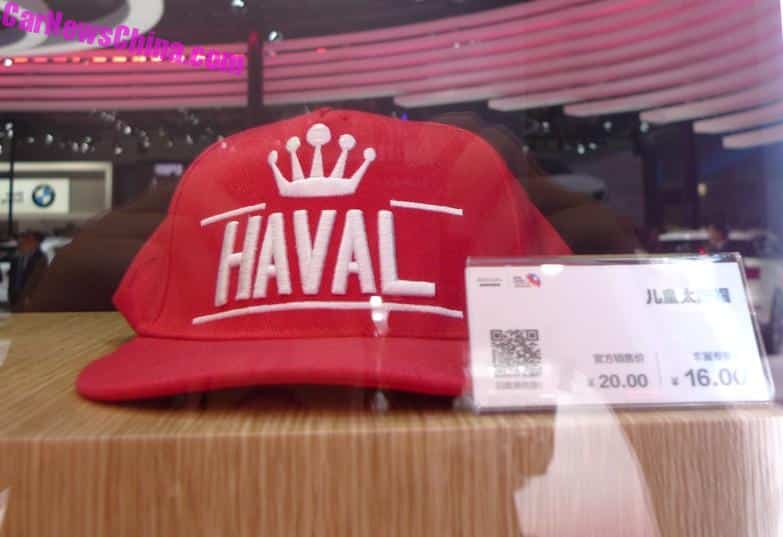 King of the hats! Sold for only 20 yuan, or 16 when you scanned the QR code.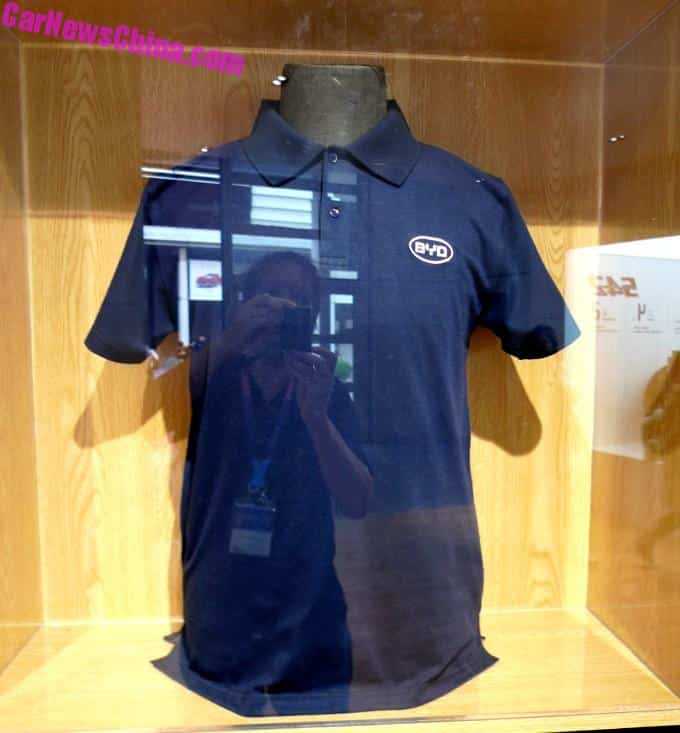 To BYD I went. They had nice blue polo shirts.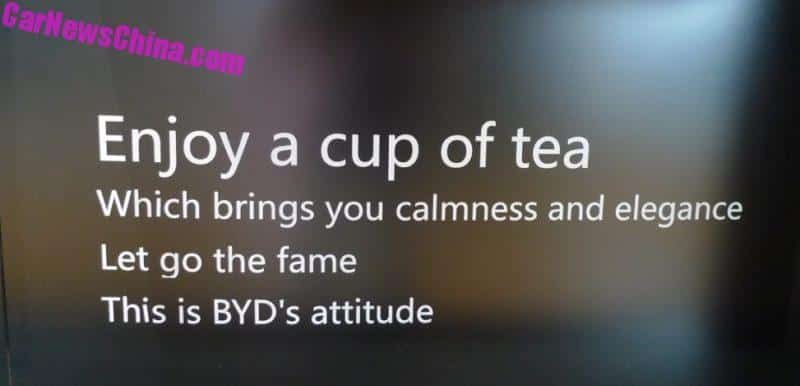 So I was expecting another tea set, but I didn't see any. Wuzzy.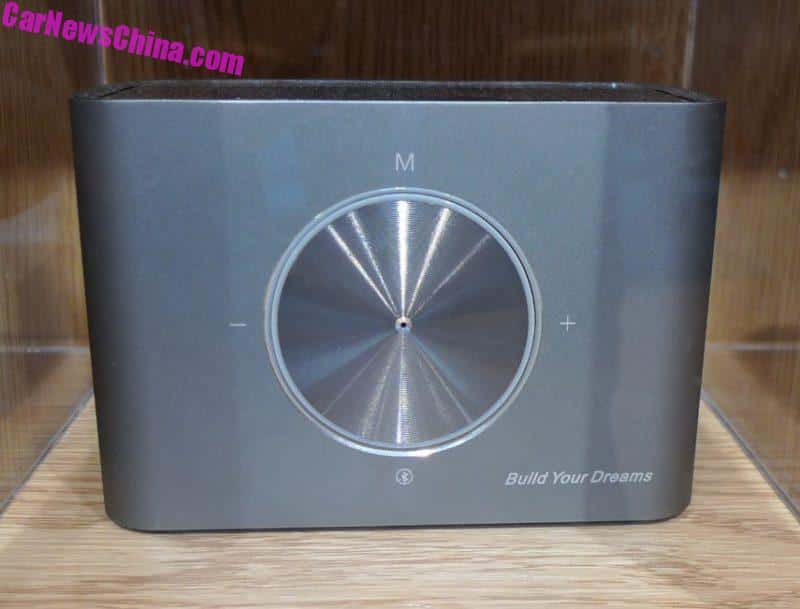 An alarm clock, with the brand name in full: Build Your Dreams.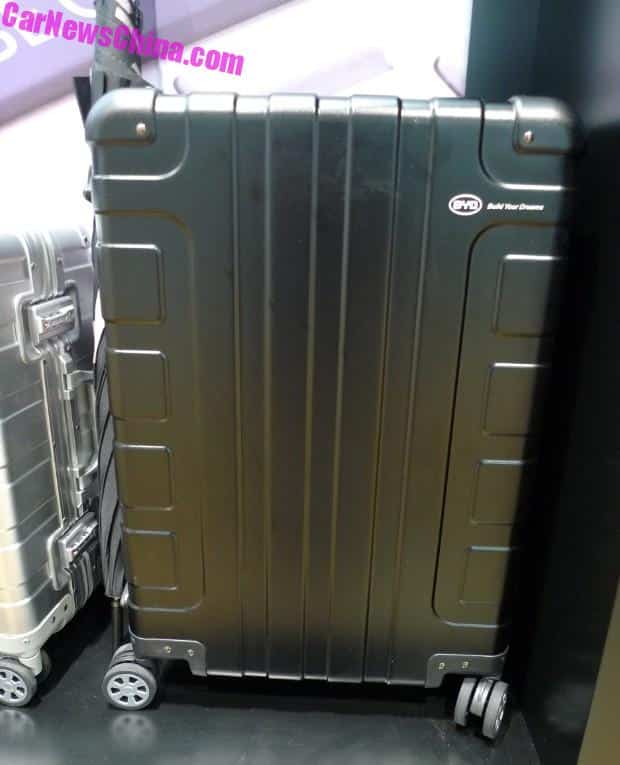 That's a better looker than the Geely case. I go for BYD Build Your Dreams. The other passengers at the airport will envy me even more.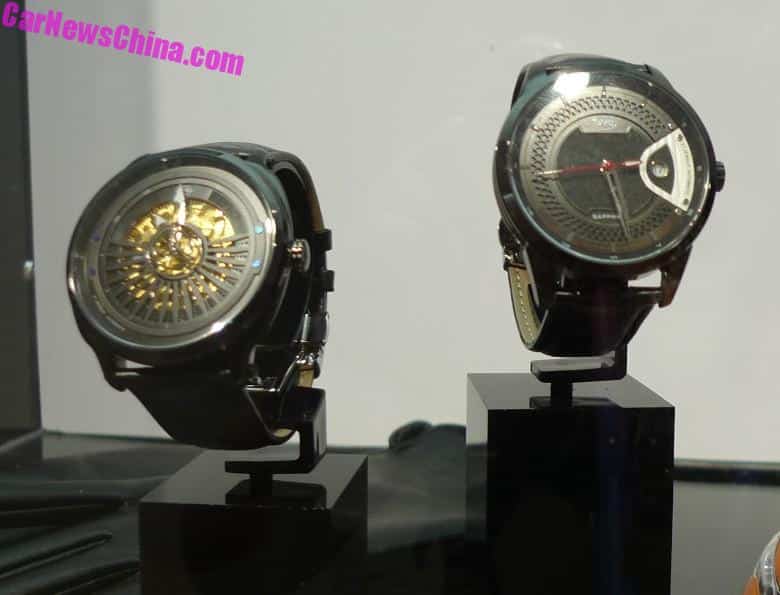 Expensive watches, selling for 1800 each. Not too pretty for all that money, and not very clearly branded either. Why would I buy a BYD watch if I can't show off its BYD-ness?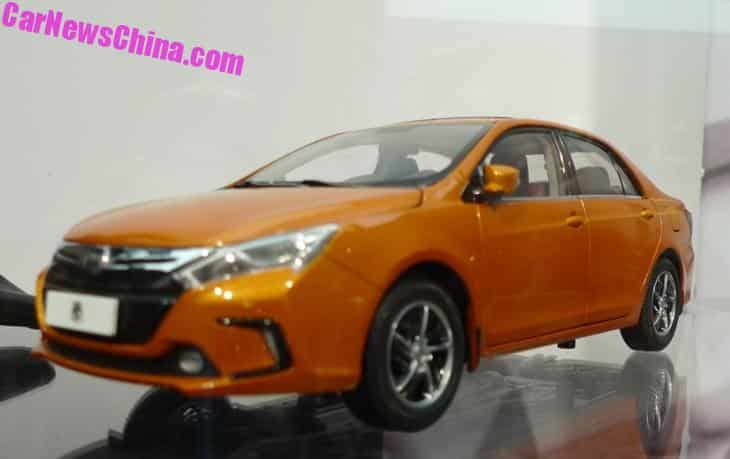 Sweet 1:18 of the Qin. Only 538 yuan.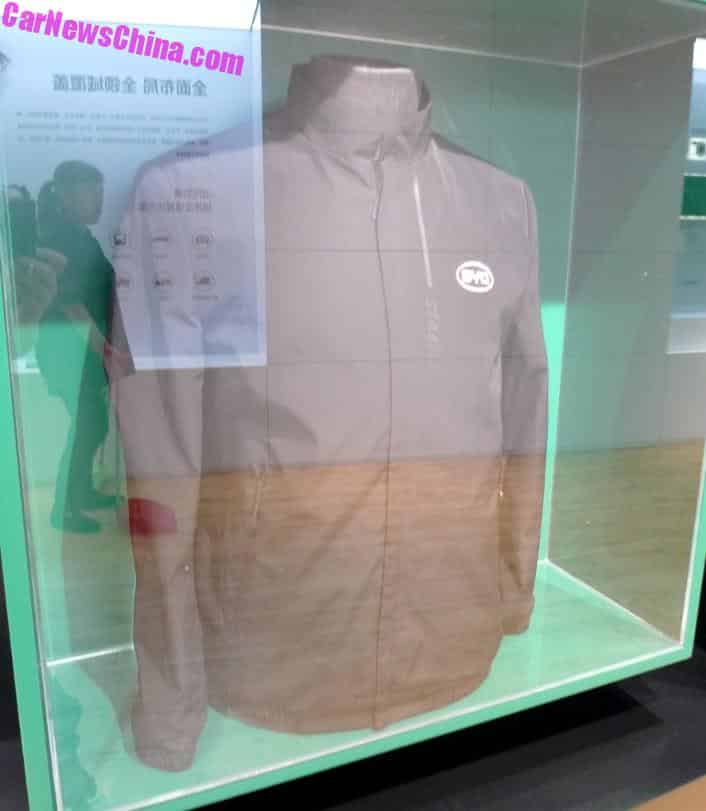 BYD running jacket, for if your EV runs out of juice and you have to run home to get some extra batteries.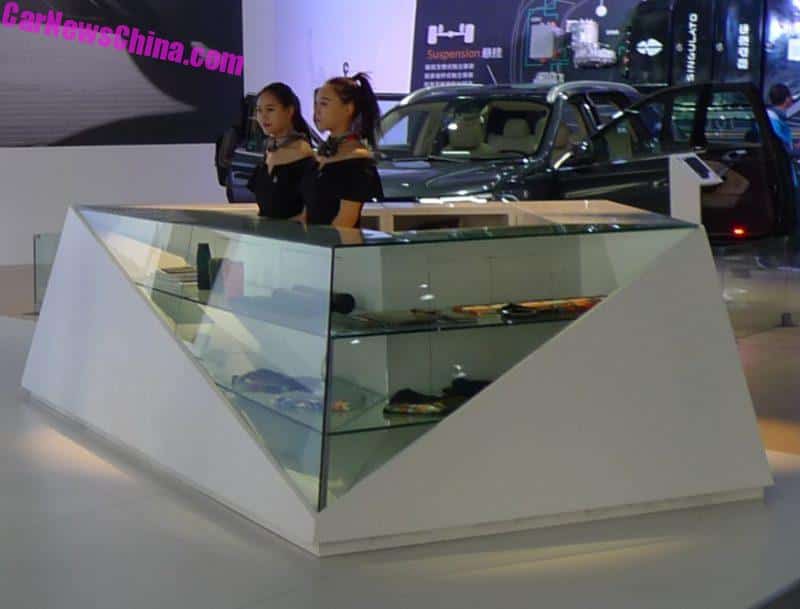 Singulato had a shop too, small but stylish, manned by two lovingly shy little ladies.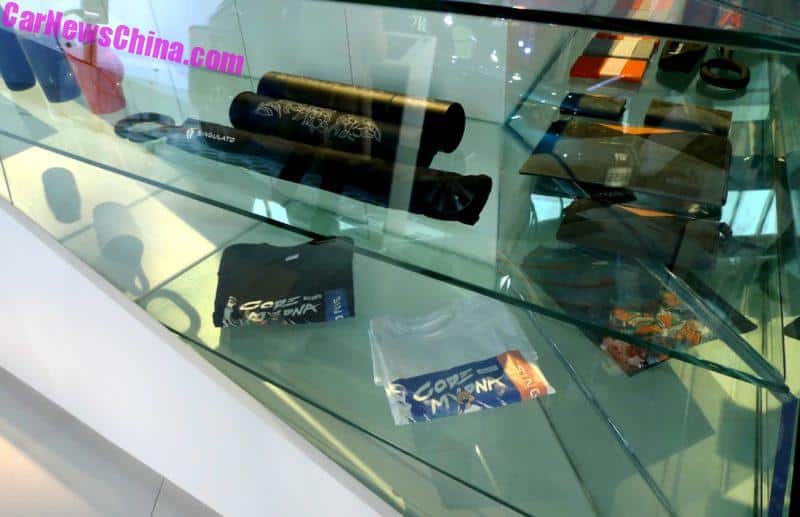 The shop looked a tad too empty. They had cups, t-shirts, notebooks, big notebooks, and of course umbrellas.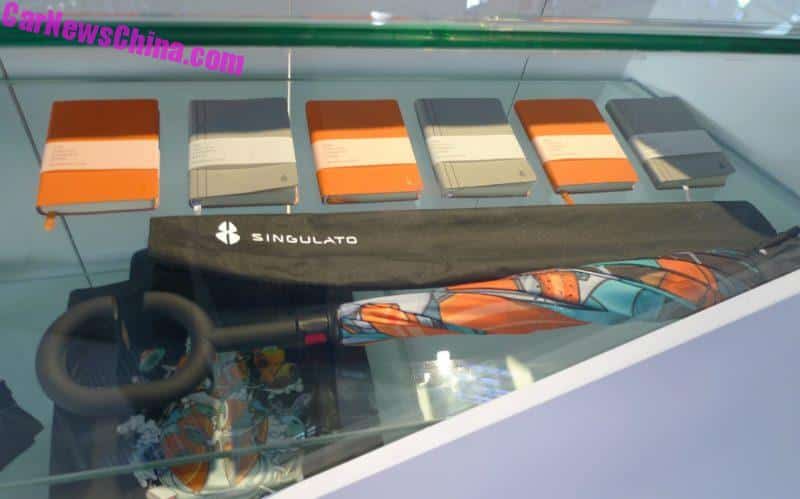 The Singulato umbrella had a really cool heft.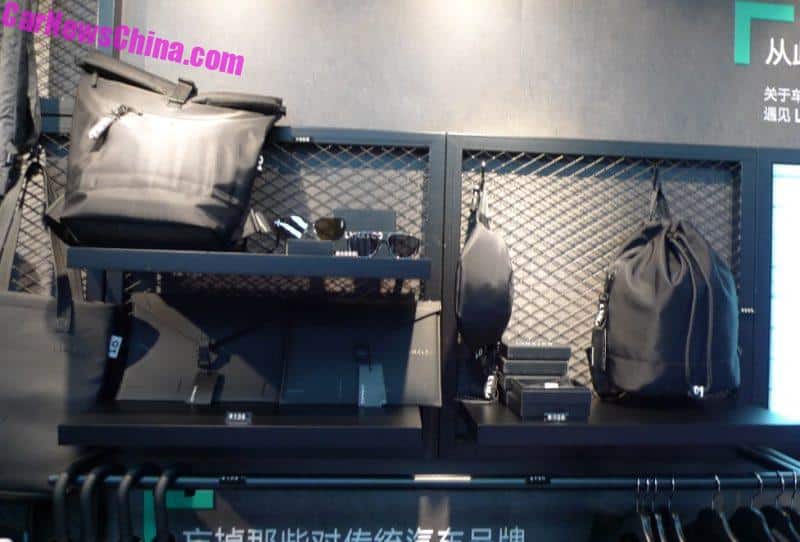 Lynk & Co is super duper.. All their stuff was black. So different. So rebellious. So oh!. Bags, more bags, sun glasses, t-shirts, and umbrellas.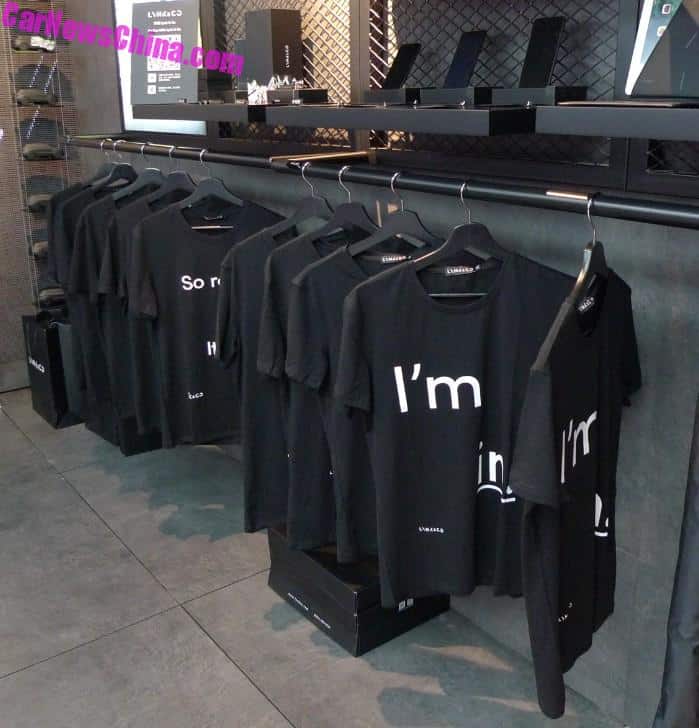 Black t-shirt with cool phrases. Like: I am in, So Rrong Its Wright, and What Rules? So rebellious.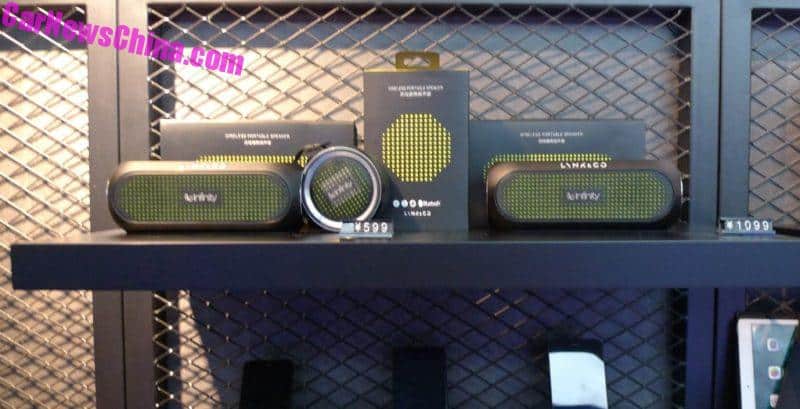 Speakers.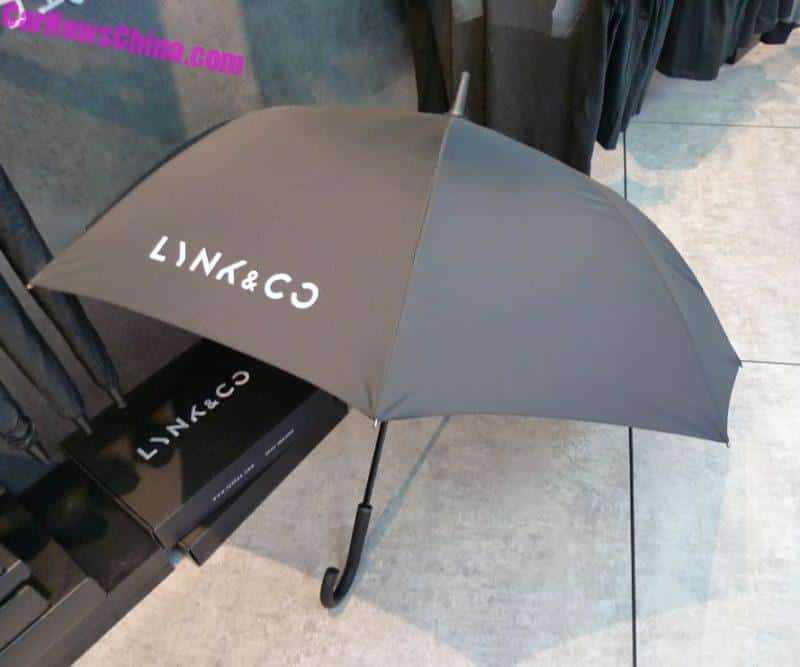 Waddafoek with all those umbrellas? It never rains in Beijing. Look at that cheap-ass heft.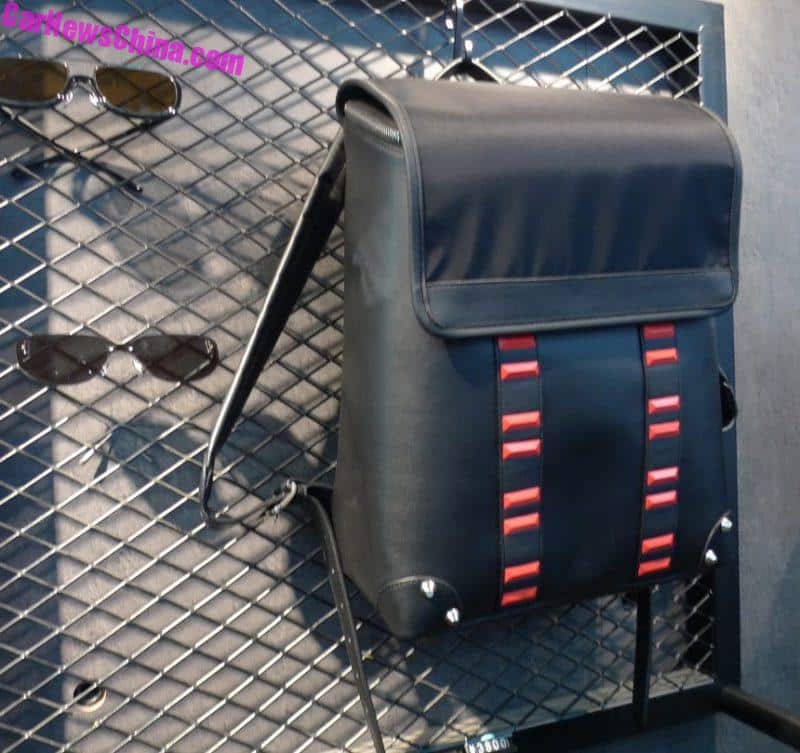 This bad, which wasn't obviously branded, sold for 3800 yuan.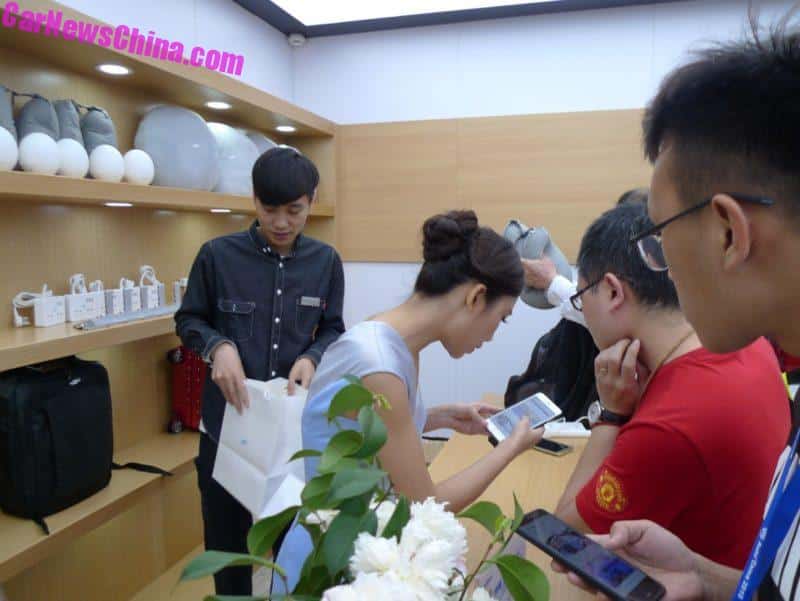 Time to go to COS. They had a very busy shop because there was a discount to be had if you did something complicated with your phone. People love that down here.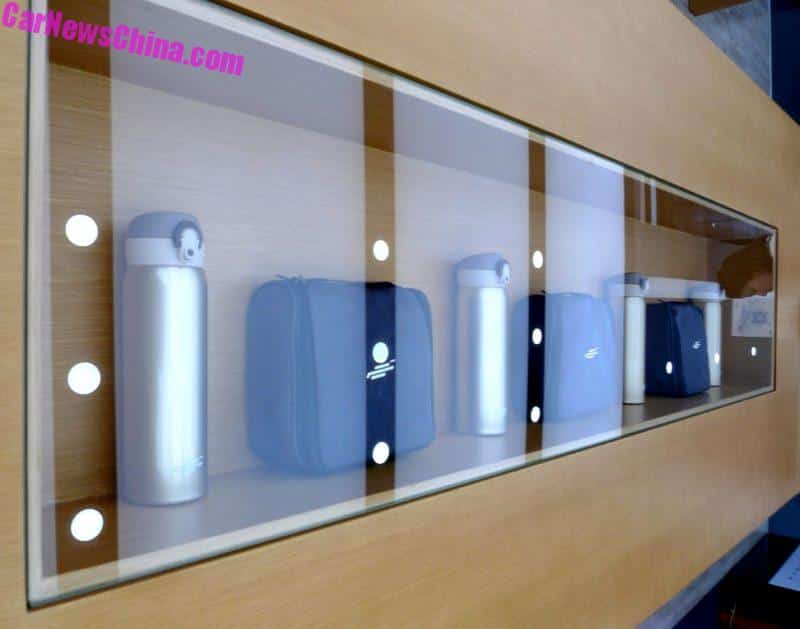 They had mugs, bottles, bags, some gadgets, phone cases, pillows, and a suitcase.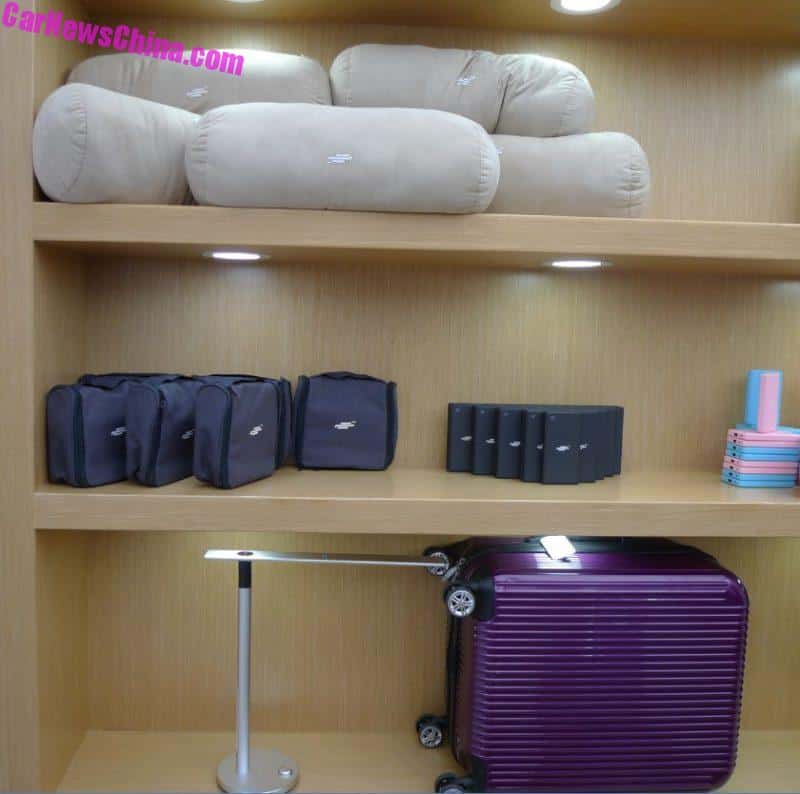 The suitcase didn't fit on the shelf, so they turned it on its side. That's no way to sell a COS branded case! I'll stick with my BYD Build Your Dreams, thank you very much!