Lynk & Co 03
This is the Lynk & Co 03 sedan, the third vehicle of Geely's millennials-only brand, after the 01 SUV and the 02 crossover.

All the Lynk & Co cars are based on the CMA platform, which also underpins the Volvo XC40. This platform is designed for SUVs and crossovers, hence the ungainly high nose of the 03 sedan.
The Lynk & Co 03 will have its public debut on the Chengdu Auto Show next month, and launch on the Chinese car market in Q4.
Engines: 156 hp 1.5 turbo, 180 hp 1.5 turbo, and a 190 hp 2.0 turbo. Yes, the difference between the 1.5 turbo and the 2.0 turbo is really just 10 horses. Very odd. Torque isn't very different either: 265 Nm for the 1.5 turbo, and 300 Nm for the 2.0 turbo.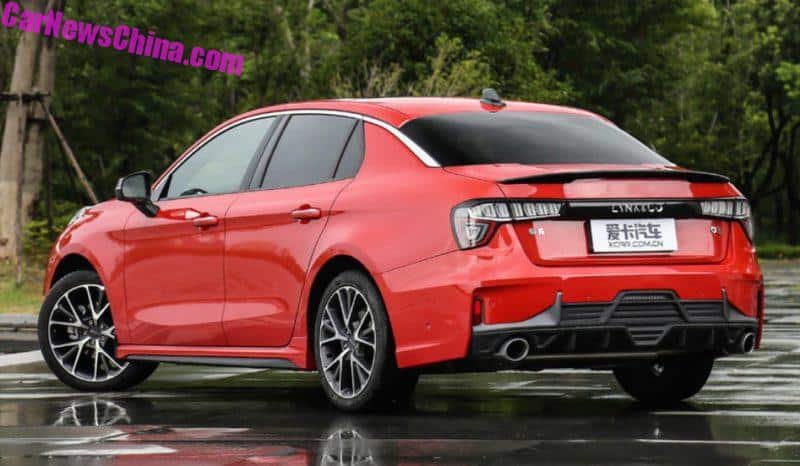 It is also interesting to know that the 156 hp 1.5 turbo is a Geely engine, developed by Geely in China. It has no relation to the 180 hp 1.5 turbo, which was developed by Volvo. A 248 hp PHEV will be added to the lineup later.
The 03 will come to Europe in 2020, it will be made at the Volvo factory in good old Belgium. Price wise, the Lynk & Co brand will be positioned just below Volvo.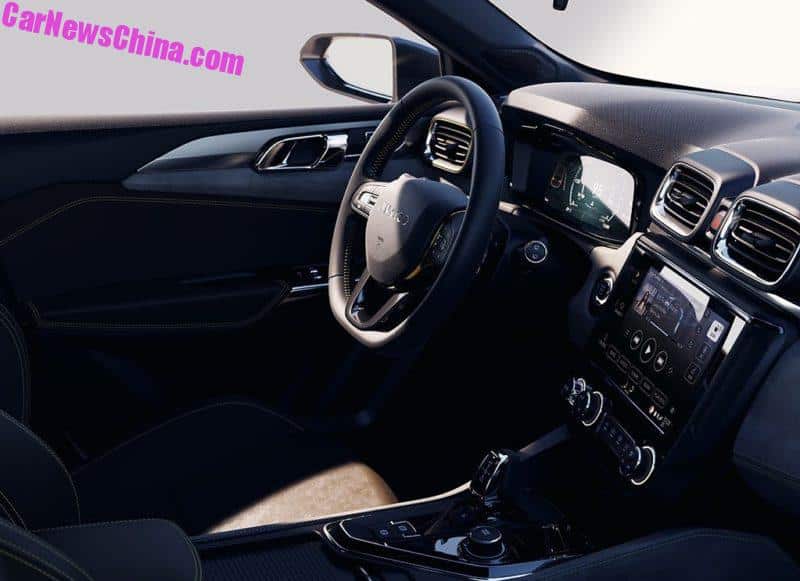 The interior is exactly the same as in the 02.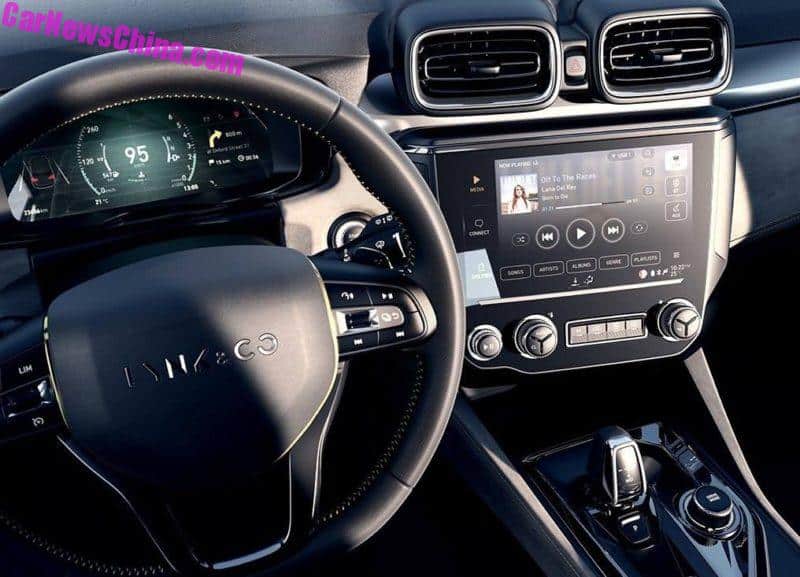 When launched, Lynk & Co promised all sorts of new, like car sharing schemes and special leasing programs. Sadly however, none of this has materialized yet. As of today, Lynk & Co is a brand like every other, with real dealers where people go to try and perhaps buy their car.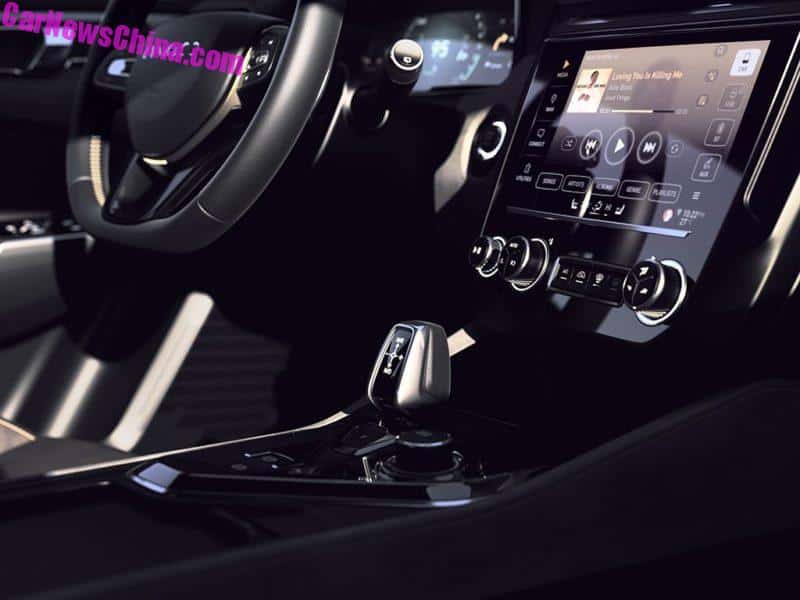 No button to share your car on that touch screen yet!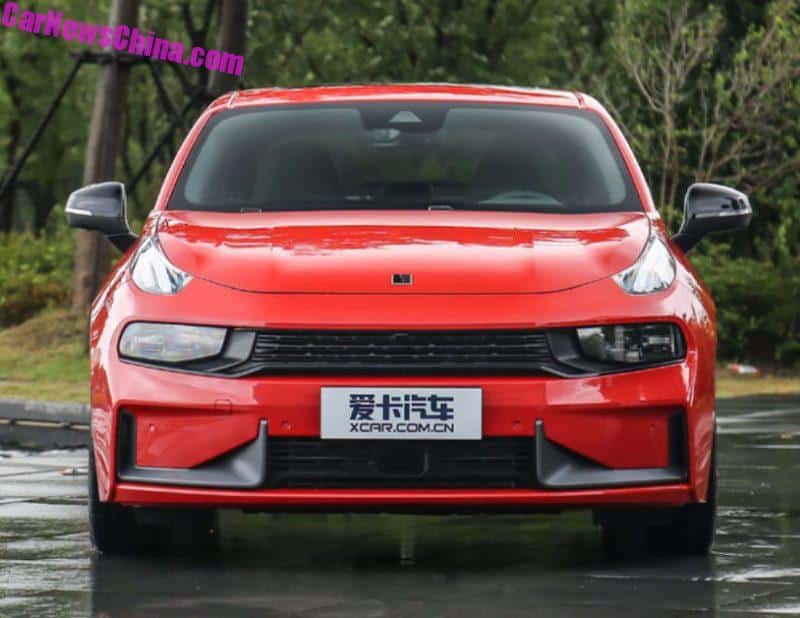 Is it a TV tower? Is it an apartment building? Is it one of those big kipper trucks? Is it an SUV? No no, and no no. This is the Lynk & Co 03 sedan. Yes, really. Look: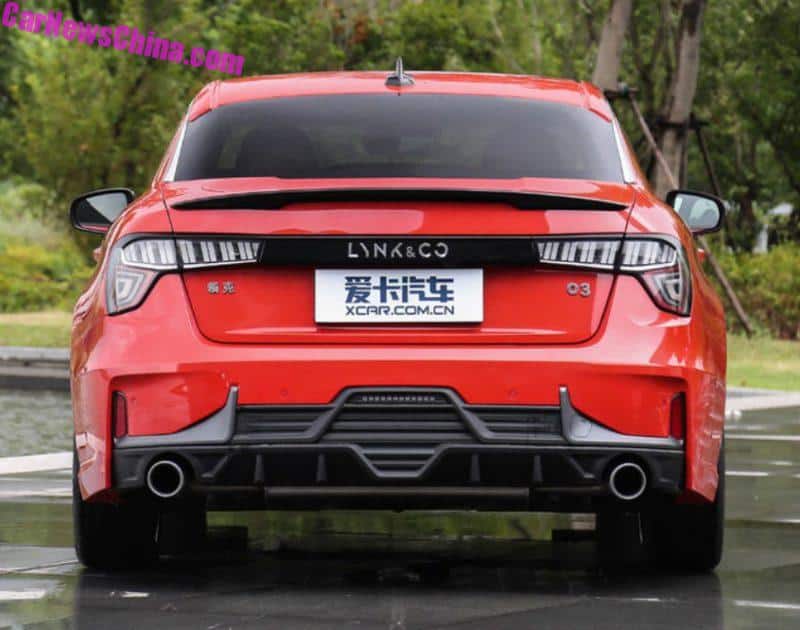 It has an arse, with a flimsy spoiler on top of it, and a fake diffuser below it. But the pipes look kinda cool!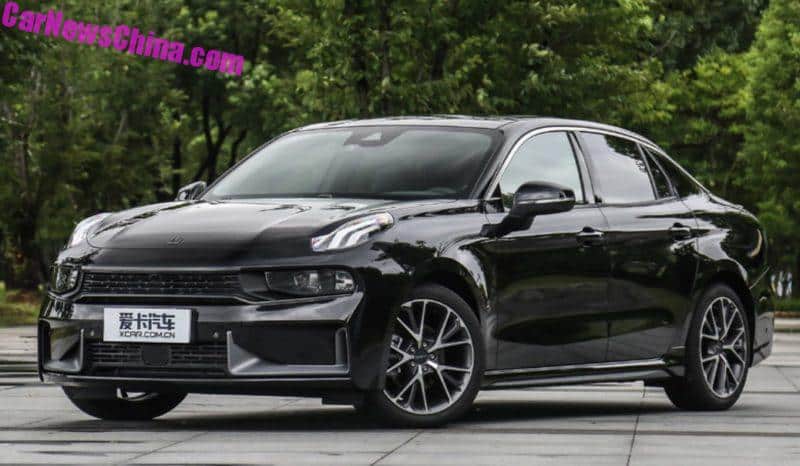 Black color hides nose better. So if you must; buy black.