In China, the government's term "New Energy Vehicle" covers three categories: electric vehicles (EVs), plug-in electric vehicles (PHEVs) and Fuel cell electric vehicles (FCEVs).  Cars in these categories are eligible for the various government subsidies and perks. China's efforts considering EVs and PHEVs are by now familiar, but at the same time there is a less visible but very real FCEV endeavor going on as well.

Several Chinese automakers are developing FCEVs alongside their EV and PHEV programs. At the ongoing 6th International Hydrogen Fuel Cell Vehicle Congress (FCVC2021), various car brands showed their latest FCEV concepts and prototypes.
One of these brands is Hongqi, one of China's most iconic brands, best known for their stately state limousines. In recent years they have shown impressive progress with modern design and a line of new EVs based on dedicated EV platforms.
The Hongqi H5-FCEV is a fuel-cell variant of the petrol powered Hongqi H5 sedan. The H5 debuted in 2017, it based on the Mazda 6 Atenza that is made in China by FAW-Mazda. FAW, or First Auto Works, is also the owner of the Hongqi brand.
Over the years, the H5 has been updated several times so nowadays it almost doesn't look like the Mazda anymore. Hongqi sells the H5 in two forms: 1.5 turbo and 1.8 turbo + 48V. There were plans for EV and PHEV versions but those have never materialized.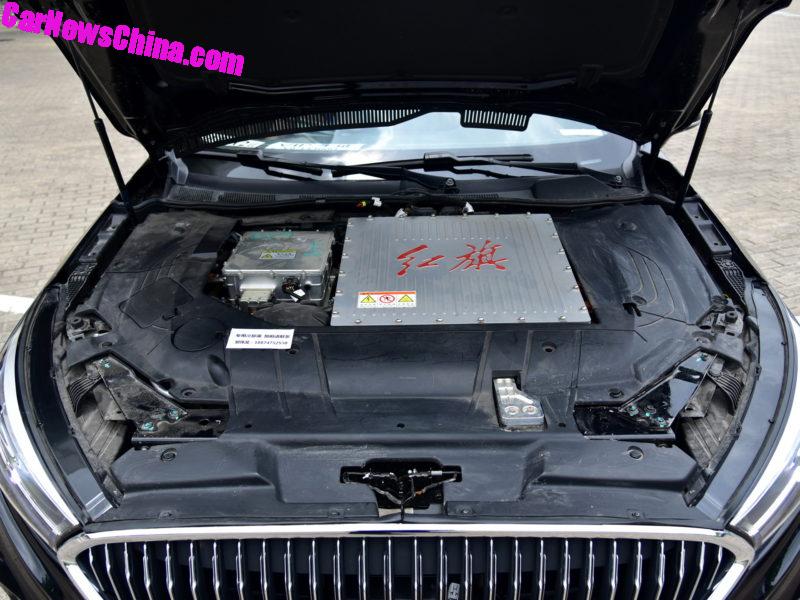 Note the Hongqi script on the engine cover.
Will the FCEV fare better? Not sure. Hongqi has registered the FCEV at the government, which usually means production is imminent. This, however, is not always so. The registry merely means that a car maker is permitted to make a certain car, not that they certainly will.
The Hongqi FCEV is powered by a CAFS300P50-1 fuel cell engine developed by FAW, which uses the metal bipolar plate fuel cell stack technology. Maximum power of the generator is 72 hp. The drive system is a 187 hp motor, good for a 0-100 in ten seconds and a maximum speed of 160 km/h.
The H5 FCEV is equipped with two hydrogen storage tanks that can store 4kg of hydrogen, and the hydrogen consumption is 0.82kg per 100km. Driving range is about 520km under NEDC conditions. The hydrogen storage tank can withstand a maximum pressure of 70Mpa.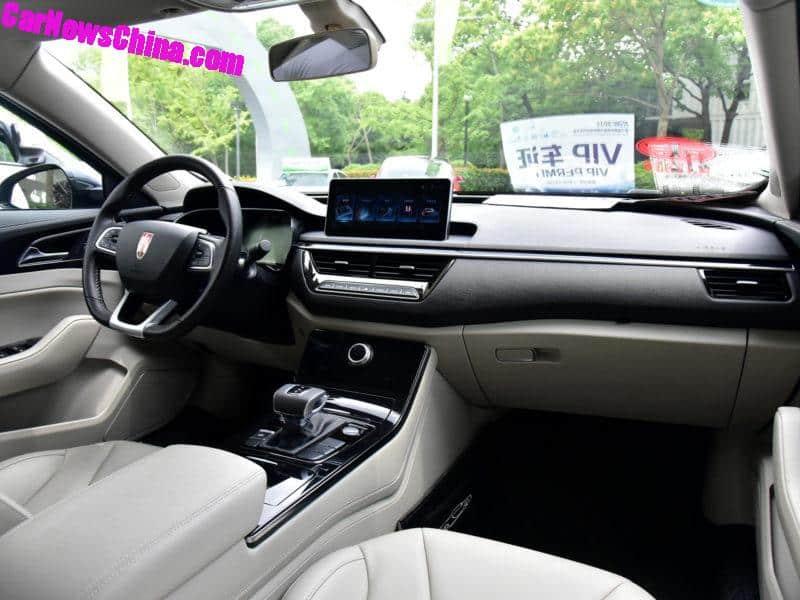 The interior is exactly the same as the petrol-powered H5. Hongqi says it has built 12 H5 FCEV demonstration vehicles since December 2020. On average, each car test drive 12.000 kilometers.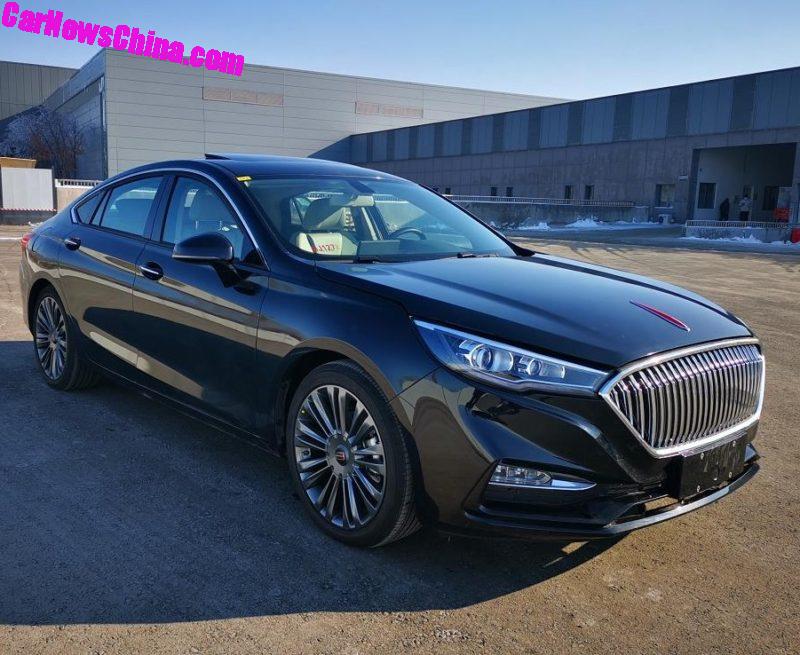 These are the images that Hongqi used for the registration at the government, showing the H5 FCEV in a still snowy environment. Hongqi is based in Changchun, in northeast Jilin Province, where the winters are cold and very long.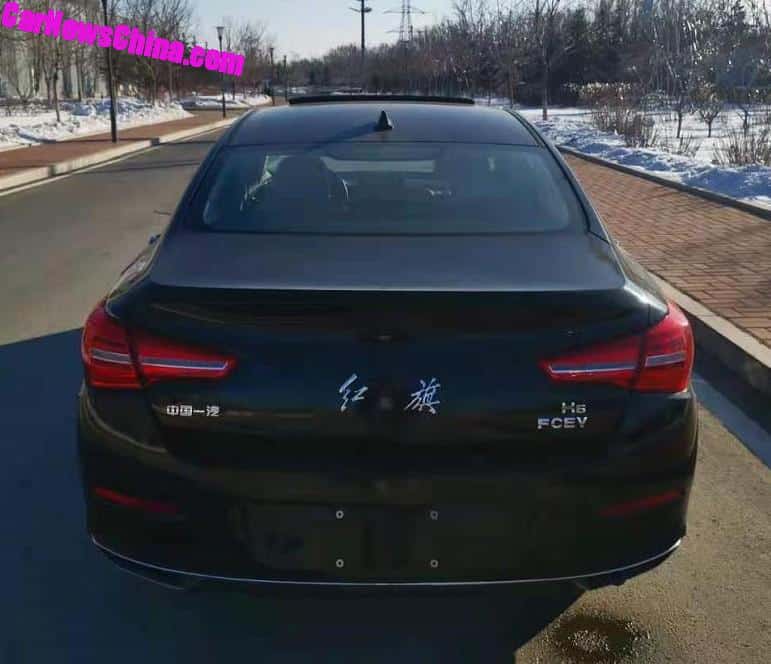 On the left side: Zhongguo Yiqi (中国一汽), short for China First Auto Works. In the middle: Hongqi (红旗). on the right: H5 FCEV.
Will they build it? Hydrogen faces the same challenges in China as elsewhere: worries about safety and a lack of infrastructure for charging. Much depends on the government. If they see a future in FCEV technology, infrastructure and subsidies will follow. For now, the program at Hongqi seems rather limited in nature. Twelve cars in six months test driving just 144.000 kilometers is not very impressive yet. But things can change fast in China…