China's iconic Hongqi brand is best known abroad for their ultra large state limousines. But in China, Hongqi is reinventing itself as a luxury EV brand. Partially, that is, for the company still launches new gasoline slurpers too.
Their latest new car is another EV, with the catchy name E-QM5. It rolls of the tongue so smoothly, does it not..? Hongqi The E-QM5 sure is a daring looking machine. It sits low to the ground, with swooping lines and a long wheelbase. The traditional Hongqi grille has been interpreted nicely for 2021, and the lights are brilliant.

Seen from the front, the E-QM5 may seem a compact vehicle. But it isn't: 5040/1910/1569, and wheelbase is a massive 2990 millimeter.
The car on the photo is a four-seat variant especially for the high-end ride-hailing market. It was developed together with China's ride hailing giant DiDi Chuxing. For now, Hongqi only sells this version. Later on, it will add variants for the private-car market to the lineup as well. This is not uncommon in China. Several brand have developed cars exclusively for ride-haling, including BYD and Hongqi's sister brand Bestune.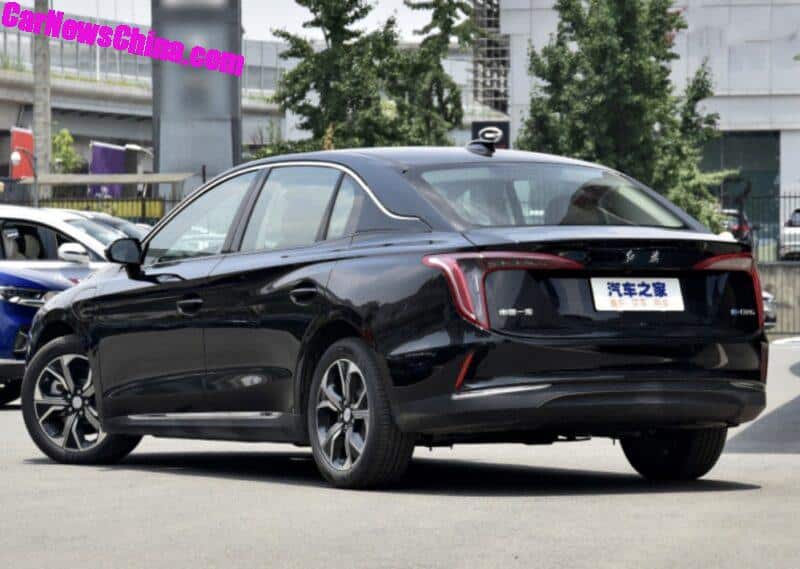 The rear looks great too, with sharply cut light units and a very short rear deck. The Hongqi badge above the license plate seems a tad too small.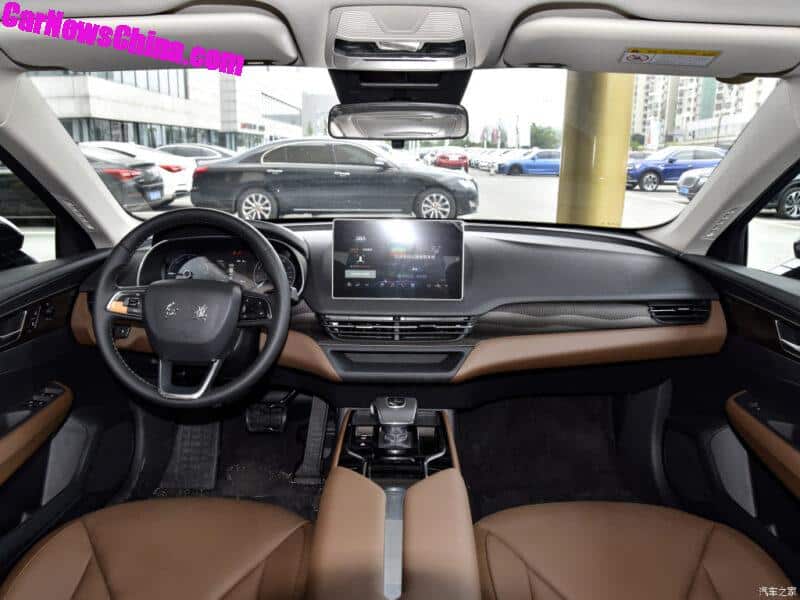 The interior is slightly disappointing compared to the exterior. It is luxurious enough but it just doesn't look as high tech as one would expect. The 12 inch floating touch screen is very nice but…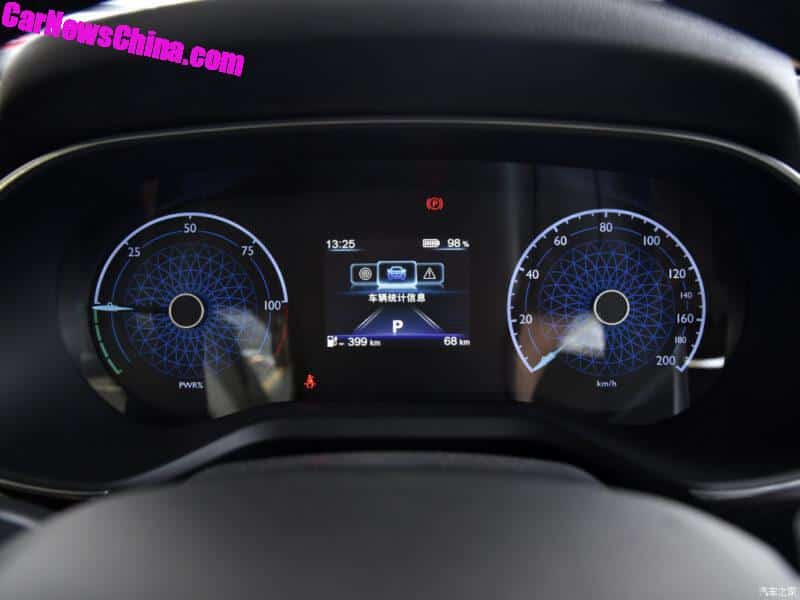 … the instrument panel isn't even fully digital, using these ancient super old fashioned plastic needle pointers. That is not really China-EV-2021.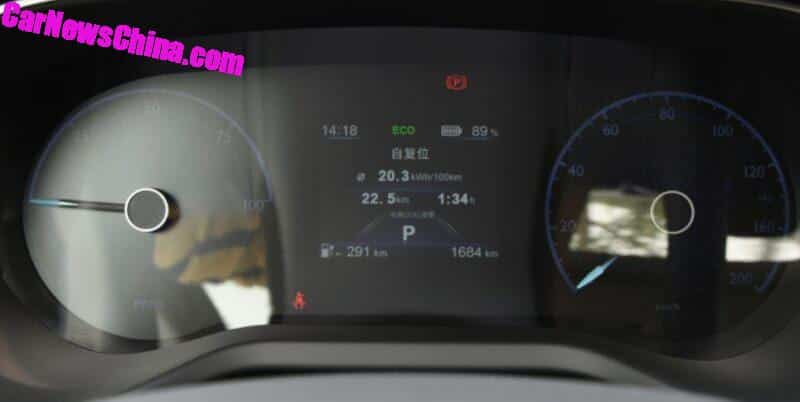 Another pic with the graphics off. I suppose Hongqi kept the interior relatively cheap as its intended customers are taxi drivers, not more demanding private drivers.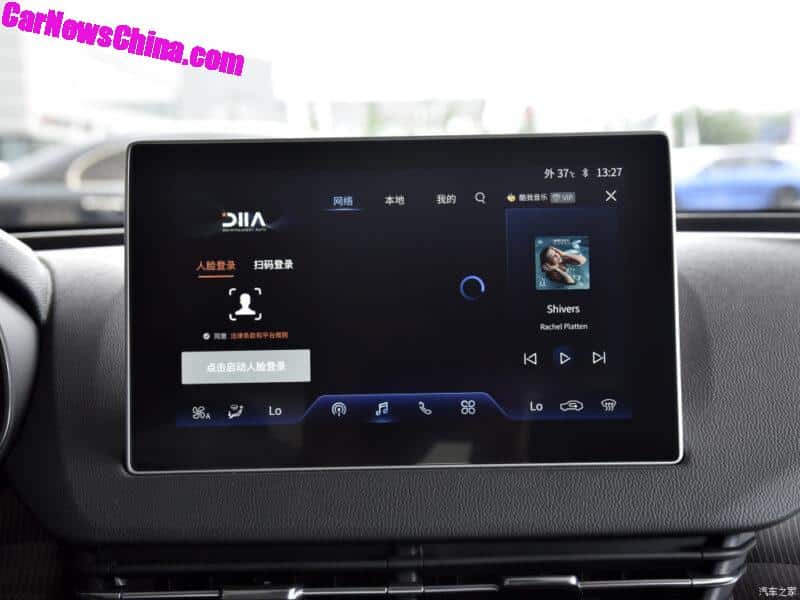 The infotainment comes with a face recognition system, provided by DIIA, which stands for DiDi Intelligent Auto. This system is used by DiDi drivers to check themselves in and out.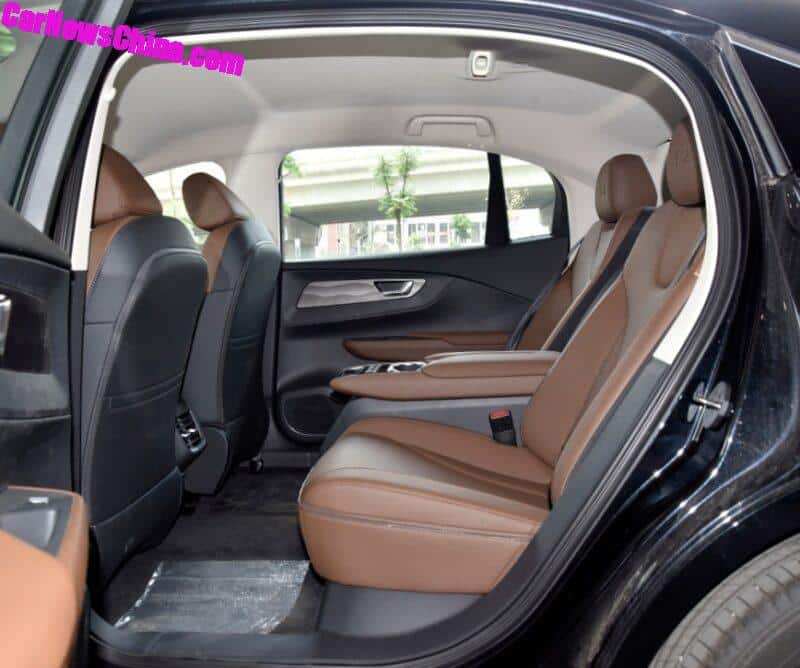 The leg room in the rear is huge.
Power comes from a single electric motor with 136 hp. It does 0-100 in 9.5 seconds and it has an NEDC range of 431 kilometers. The battery pack is provided by BYD.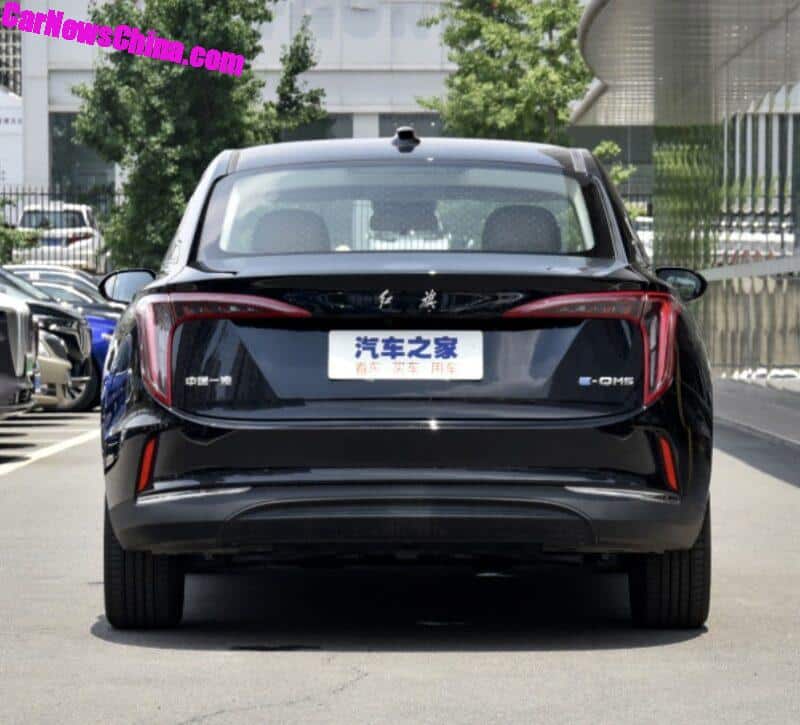 Price for the Hongqi E-QM5 is 239.800 RMB, or 37.100 USD. That's quite expensive for the tech and the power, but it is a big car of a big brand. Hopefully I can hail one next time I am in town…