The BYD Dolphin is a new compact electric car with a lot of style and the first BYD to carry the brand's new logo. BYD has released a flock of pictures of the Dolphin's interior, and it looks just and fancy as the outside. The 3-spoke steering wheel has a cool and sporty shape, with an almost-arty center. The free-standing digital instrument panel is relatively compact.

The Dolphin's exterior design is characterized by sharp creases on the sides and a somewhat more rounded front. The 'bonnet' is very short, making it look a bit like an MPV. Two-tone color schemes are trendy in China at the moment, and BYD follows fashion.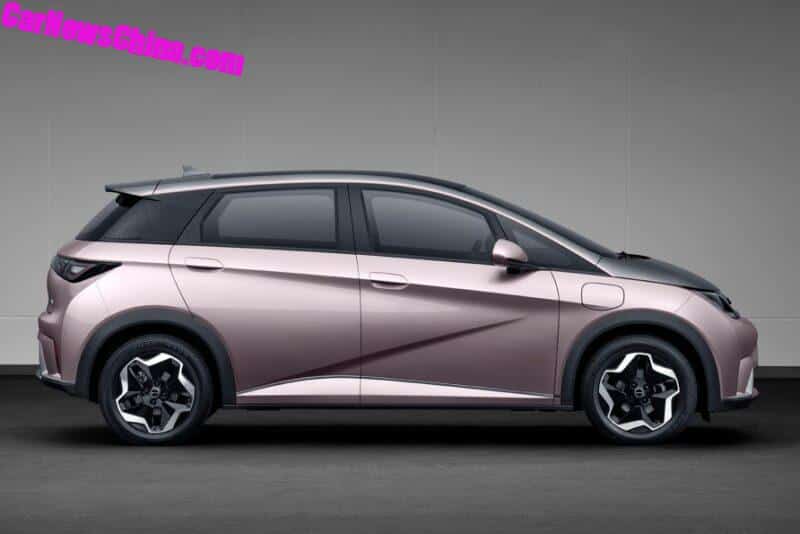 BYD calls the design language "Marine Aesthetics", and it will be used on a series of new semi-premium electric cars, of which the Dolphin is the first. Size: 4070/1770/1570, with a 2700 wheelbase.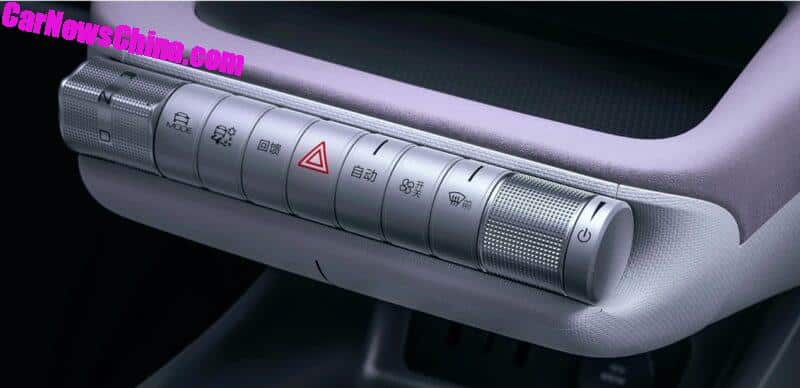 The switches on the center stack are beautiful. The R/N/D selector sits on the far left. BYD even designed a new icon for the warning lights! On the far right a switch for the volume control.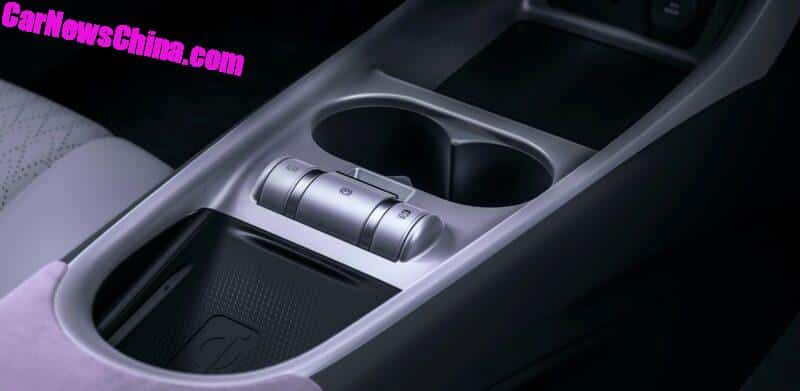 The center tunnel with the handbrake, two cup holders, and a wireless charging pad.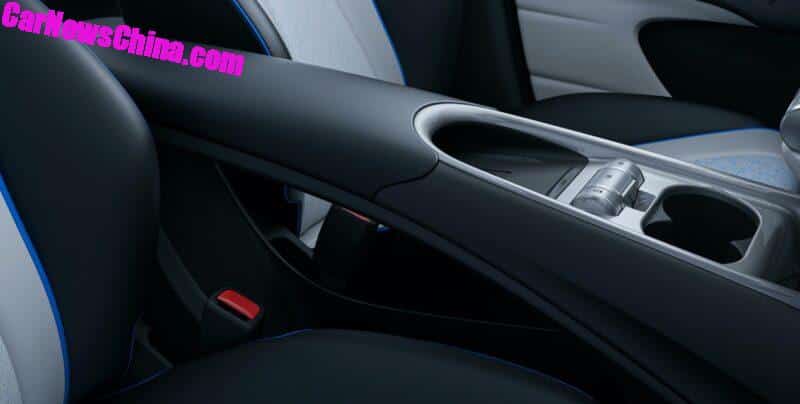 Another interesting design feature: the center tunnel flows upwards to the rear, and I suspect designers wanted to make it look like a dolphin, and if so, it works! There is a large open storage space below the tunnel.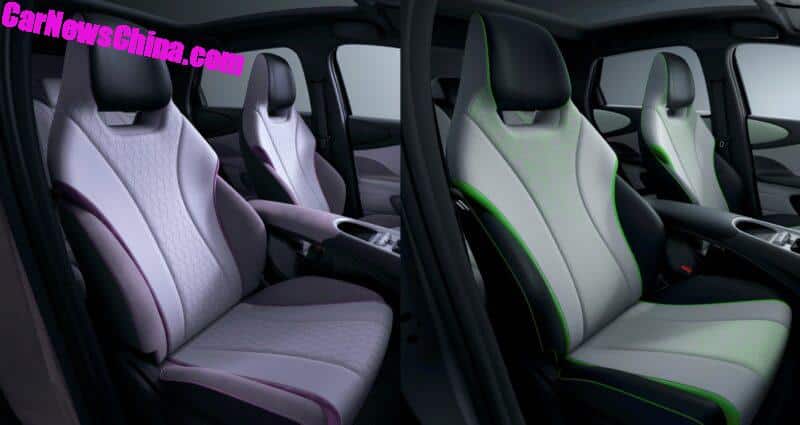 Front seats in different colors. The seats are made of a mixture of leather and fabric. The door panels are fabric-only.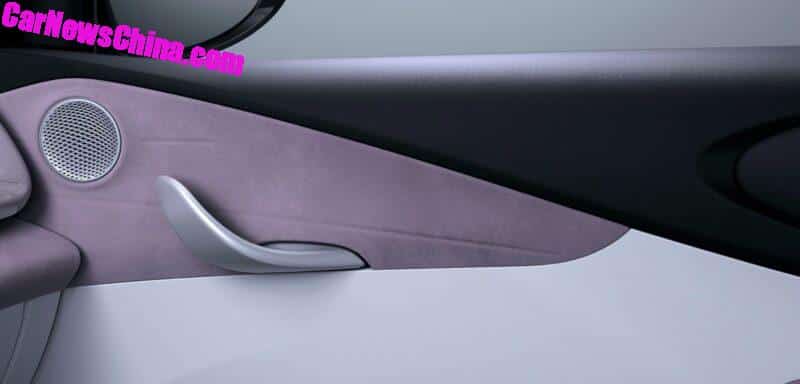 That door handle is a work of art! It again makes me think of marine life. Hopefully BYD will explain a bit more about the design later on.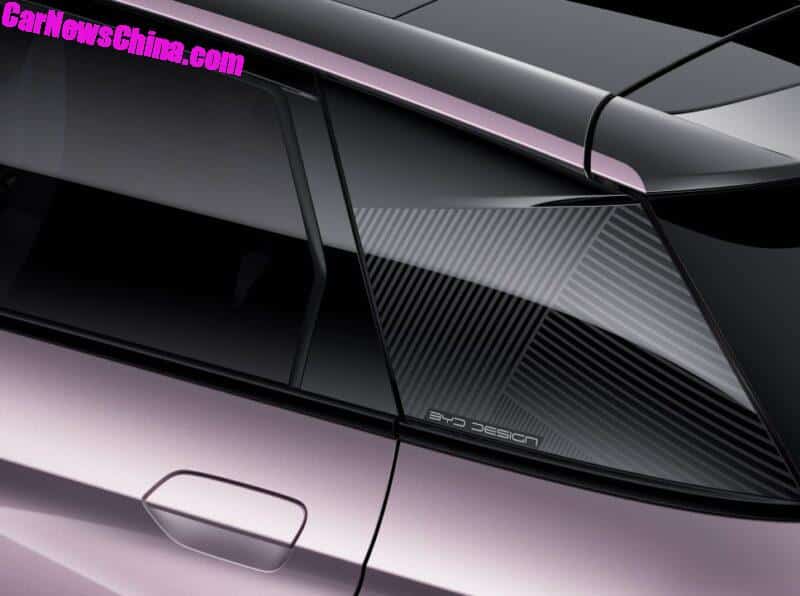 The Dolphin stands on BYD's new e-platform 3.0 for compact electric cars, with a wheelbase of 2700 mm. Power comes from a single electric motor with 95 hp, good for a 160 km/h top speed. Range hasn't been officially confirmed yet but bet on about 400 kilometers NEDC.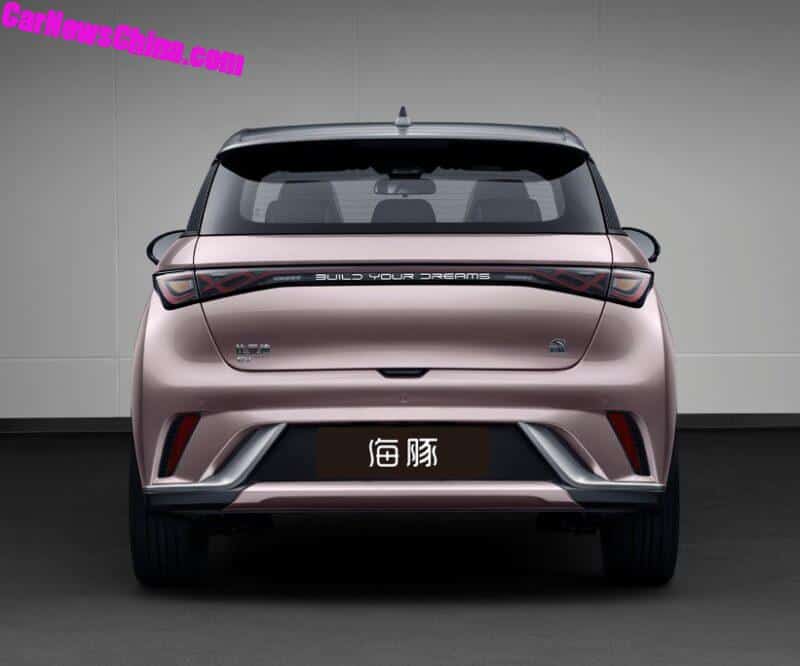 A promising fish this dolphin is. Note the tiny dolphin logo on the right. We expect to see the first real-world street pics soon!