Hongqi is an iconic brand best known for its large state limousines for politicians and wealthy business people. When the first Hongqi L5 sedan debuted in 2014, it was the most expensive Chinese car. The price was  5 million yuan ( $760 000). Hongqi is also one of the oldest Chinese automakers and is connected with the country more than others. The Hongqi in English means Red Flag, and the brand is perceived almost as patriotic. Also, the automaker claimed the Hongqi characters on the 2014 L5 rear are in Mao's handwriting.
Original Hongqi L5 2014
Hongqi also launched the limited edition of L5 for $920 000 USD. No wonder the automaker got the nickname Chinese Rolls-Royce. Funny is that in 2018 they hired legendary Rolls-Royce chief designer Giles Taylor responsible for the last generation Phantom or Cullinan. Hongqi is also popular among African leaders or in Belarussia.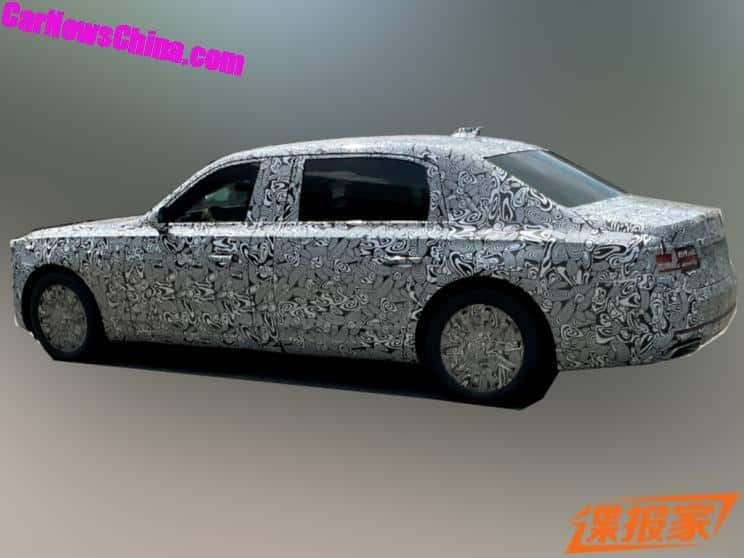 From the spy photos, we can tell the change of design will be pretty radical. The old L5 looked a bit like from the 50s. Through heavy camouflage of the new L5, we can tell this will change. It adopts a new Hongqi design language with square headlights abandoning the round chrome lights from the previous L5 versions. Also it the front waterfall-style grille seems to be really massive.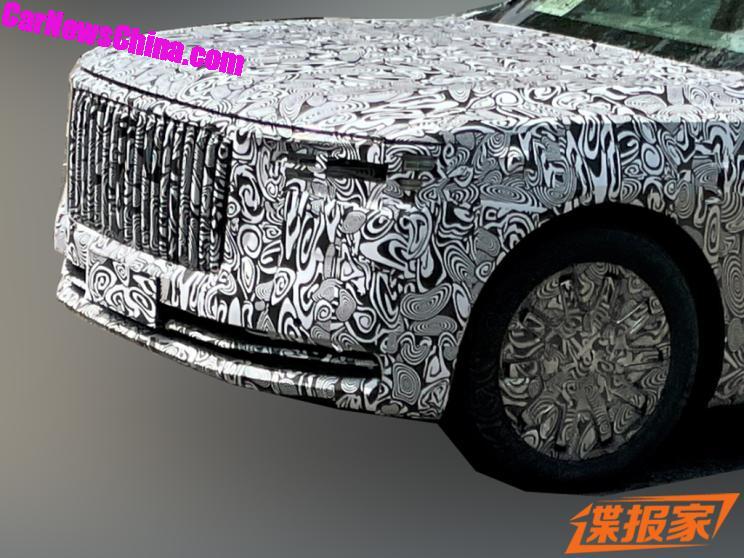 Original L5 gigantic – 5.55m long, two meters wide with a wheelbase 3.4 meters. Let's compare it with Maybach S600, which is 5.2 meters long and weighs 2390 kg. Hongqi L5 weighs 3.1 tons. But it seems Hongqi decided it is still not enough, and according to Autohome, the new L5 is supposed to be even bigger than the previous version.
The rear of the car adopts horizontal taillights, different from the vertical taillights of the old L5. The exhausts are also changed to look more modern, leaving the original pair of doubled pipes away.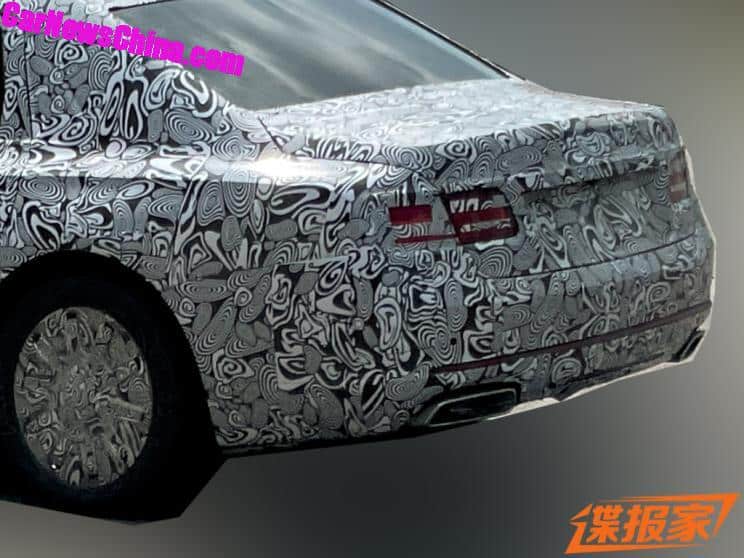 Talking power, it is expected Hongqi will replace the original 6.0 V12 engine with a 4.0T V8 powertrain with 485kW and maximum torque 850Nm.
New L5 is supposed to be launched in 2022, and we are looking forward to more pictures of this flagship and especially the price, which would be enormous.
Source: 163 Auto