Two mighty Hongqi L5 parade cars, parading at high speed during the May 9 Victory Day Parade in Minsk, capital of Belarus. The event marks the first official outing for the Hongqi L5 parade cars after the parade-rehearsals on May 6.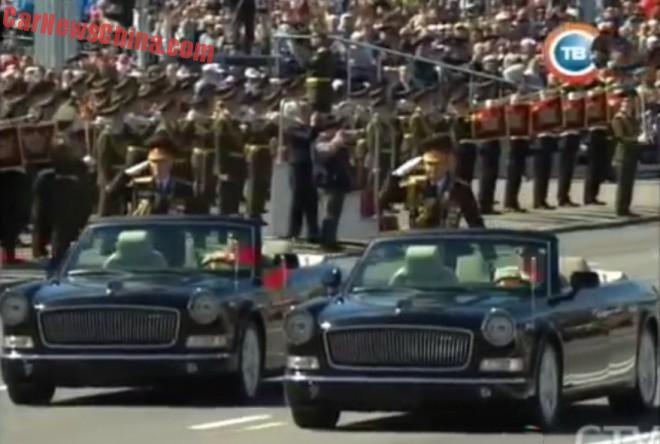 The parade cars they were a gift from the Chinese Ministry of Defense to the Belarus Ministry of Defense, the vehicles were officially handed over on April 8. China and Belarus have become very good friends, Chinese president Xi Jinping arrived in Minsk on Sunday to close deals worth 16 billion USD.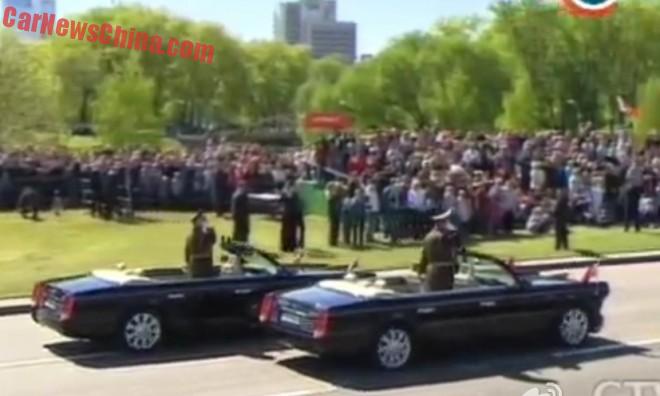 The Hongqi L5 parade car is a four-door cabriolet, basically a Hongqi L5 without a roof. It is a completely new version of the Hongqi L-series, which furthermore consists of the civilian Hongqi L5, the Hongqi L5 state limousine, the Hongqi L7 state limousine, and the mighty Hongqi L9 (CA7600L) state limousine. Hongqi, or Red Flag, is China's most famous car brand. It is owned by First Auto Works (FAW), which is China's oldest automaker.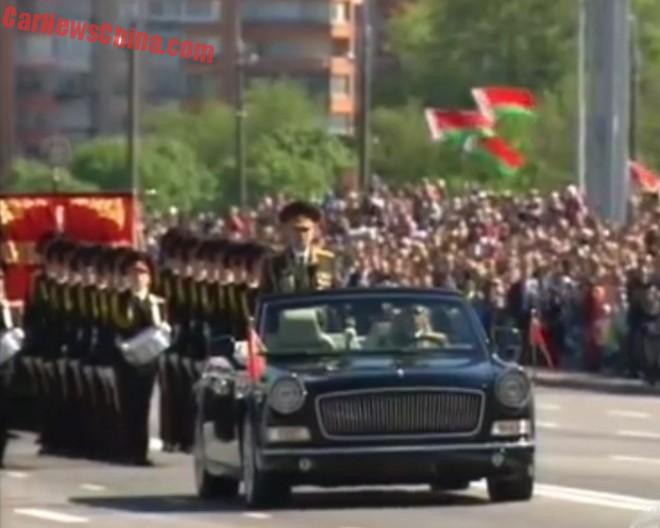 Power comes from the same engine as the base L5; a  six-liter V12 with 408hp and 550nm, mated to a six-speed automatic. Size: 5555/2018/1590 (to top front window), wheelbase is 3435. The L5 is not armored, which wouldn't make much sense anyway in an open car…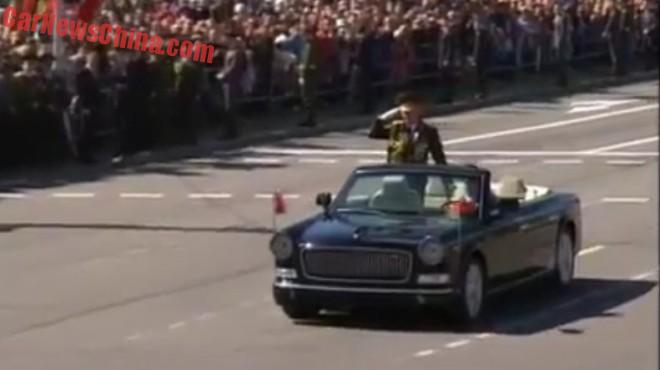 The Chief of Staff of the Belorussian on parade, saluting with one hand and holding a specially designed handle with the other. On the left side of the car the standard of the Belarus army, on he right side the Belarus flag.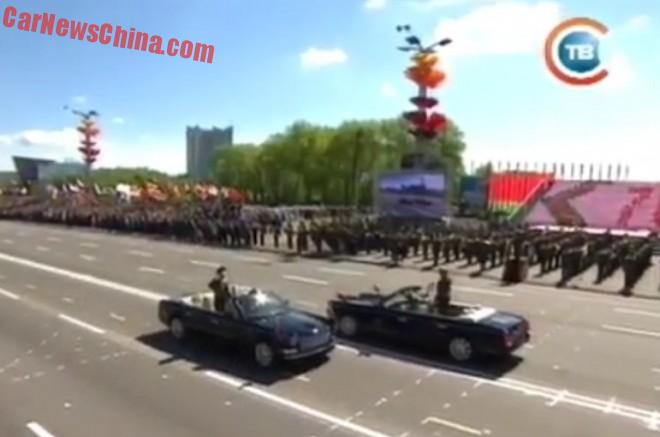 Fortunately it was a beautiful day in Minsk, the parade cars do not have any roof so when it rains they got to hide, or get an umbrella out of the boot.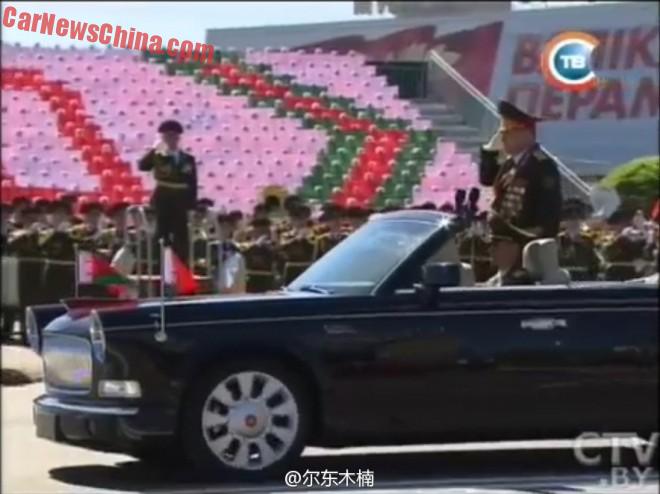 The May 9 Victory Day Parade celebrates the Soviet victory over Nazi Germany on May 9, 1945, exactly seventy years ago this year.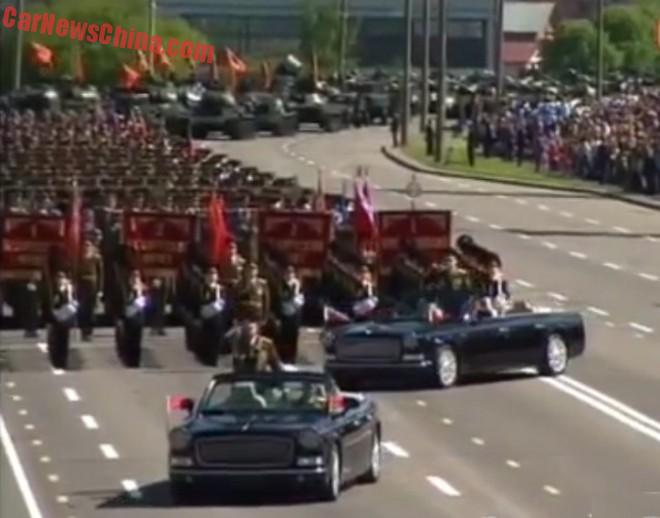 The annual parade is intended to commemorate and to show off the big guns, seen here in the background a long line of T-72 main battle tanks and other military vehicles. All fine and all firepower, but the beautiful Hongqi L5 parade cars are at the front of the line!