Let's see if you can identify the main character of this little story. Our protagonist graduates from university and sniffs around the internet business for a while. Being a bright mind, he quickly feels held back in his employment and develops the strong urge to start a project by himself. And so it happens. He does some clever stuff with software, and his creation becomes an overnight sensation. At the height of his success, he cashes out. With more money than you can imagine, he starts his second enterprise: making smart, electric cars.
No, it's not a certain South-African American.
When you limit your options to China, it could be any one of these three guys: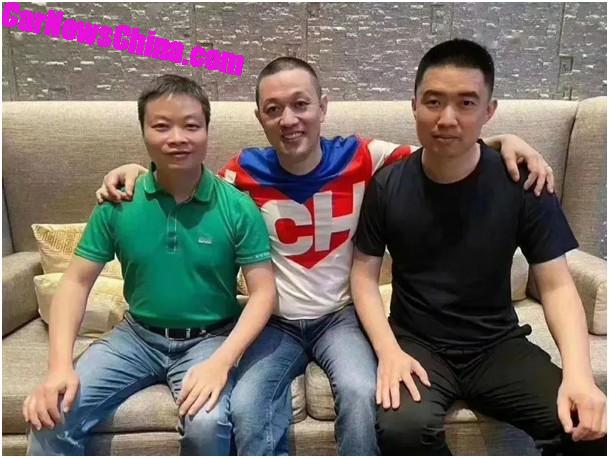 At the top of the page, the title gives it away: today, we focus on the man on the left: He Xiaopeng. I've just told his story, but here follows the extended version.
Previous parts of Automaker Profile series
The first enterprise
He Xiaopeng was born on November 3, 1977, in Huangshi, Hubei province in central China, where he spent his childhood. He studied at the South China University of Technology, from which he graduated with a bachelor's degree in computer science. In his graduation year (1999), a university tour takes him around possible employers, and He successfully applies for a job with AsiaInfo Technologies. This is a state-owned enterprise, something most of his fellow students try to avoid but at the forefront of the implementation of China's internet. He has a clear goal in his life: reach financial freedom before the age of 40. Although he receives $30,000 worth of shares when AsiaInfo goes public, he realizes it's not the company where he can reach that goal.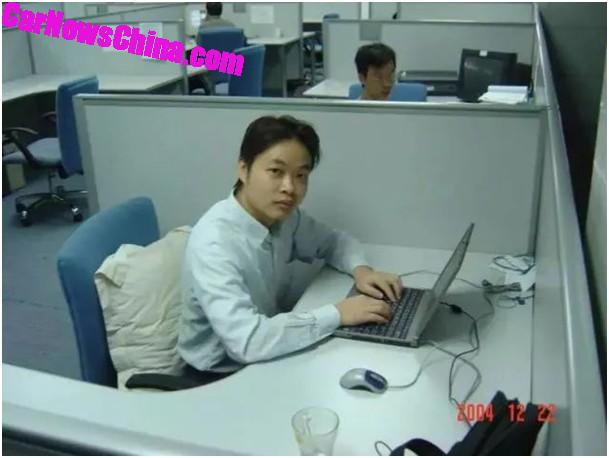 At AsiaInfo, He works together with talented code writer Liang Jie. Together they're responsible for building a large-capacity e-mail system. In 2004 He and Jie left AsiaInfo and started their own company. They call it UCWeb. These days He builds a large network of like-minded tech entrepreneurs such as Ding Lei (NetEase/163.com), Li Xueling (YY.com), and Lei Jun (Xiaomi). Many of them create large companies, and they support each other when they venture into a new challenge.
He and Lie focus their efforts on mobile applications, which are in their infancy at the time. UCWeb's main products are web browser and email services; later, they branch into gaming and search. UCWeb quickly becomes China's most popular mobile browser. The success draws the attention of the competition, and in 2014 they sell their company to the mighty Alibaba for a healthy $4.3 billion. At the age of 37, He Xiaopeng reaches his goal three years ahead of schedule.
Both He and Jie stay on at Alibaba. Jie takes the Chief Technical Officer of the UCWeb department, while He first becomes director of Alibaba Mobile and later adds the games department to his responsibilities. In the same year, He is one of the first Chinese citizens to receive the Tesla car he ordered. Impressed with the car, he proposes that Alibaba develop a smart electric car, but his proposal is denied. That's not good enough for He. He has seen the future of mobility and wants to be part of it.
The second enterprise
It's clear that He Xiaopeng is not an automotive engineer, so he will not design the cars himself. In his vast network, he finds two automotive engineers with the right experience and the ambition to start something new. Both Xia Heng and He Tao are Guangzhou Automobile (GAC) employees in its New Energy department. Xia Heng is a more senior engineer and had been part of creating GAC's Trumpchi brand. He Tao is a specialist in vehicle control systems and is working on self-driving cars.
Both men are excited about the idea of making 'China's Tesla' and depart GAC New Energy. Together with He Xiaopeng, they are the three co-founders of Guangzhou Chengxing Zhidong Automobile Technology Co., Ltd. in January of 2015. We now call it XPeng Motors. The roles of the three men are clear, Xia Heng and He Tao start designing the first XPeng car, while He Xiaopeng takes care of finding money.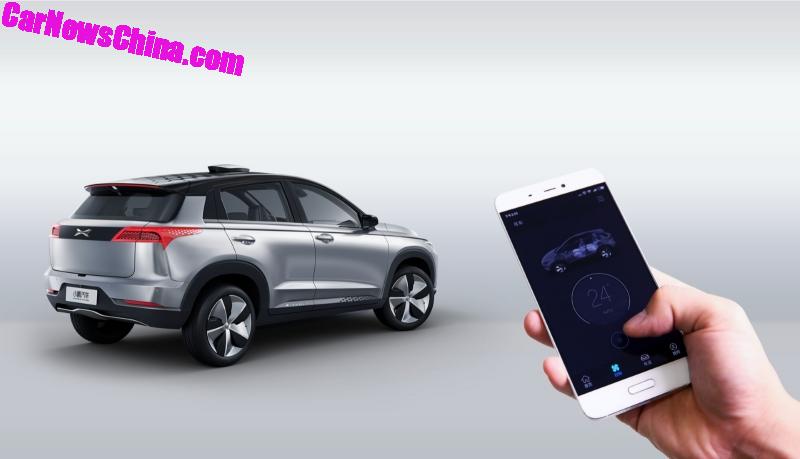 Xia Heng recruited many talented engineers both from the automotive industry and the tech sector. The first design renderings surfaced in September 2016. The car is called XPeng Beta, and smart features are emphasized with mobile connectivity and a big sensor array on the car's roof. A year later, trial production starts. Fifteen pieces of a version called Identity X are given to the early investors.
Meanwhile, He Xiaopeng is busy entertaining all kinds of people in the financial business. From 2016 to 2019, XPeng goes through several financing rounds, and He attracts some big names. His friends at Alibaba take a significant shareholding, and also Xiaomi-founder Lei Jun and iPhone maker Foxconn (Hon Hai Precision Engineering) invest in the company. Besides the big names of the technology sector, He also attracts funds from a long list of venture capitalists.
It all leads up to He's goal of an international stock listing. In 2019/2020, XPeng motors prepare for an IPO at the New York Stock Exchange by restructuring the company. Unlike the Chinese carmakers that tried an American listing before, XPeng does not need to set up a Variable Interest Enterprise (a structure where foreign investors exert control over a Chinese company through contractual agreements instead of a direct shareholding) the restrictions on foreign ownership of NEV-manufacturers have been lifted. At the same time, those restrictions still apply to the telecommunications sector. So all XPeng's activities regarding its phone app, data collection, or ride-hailing services are put in a VIE structure.
The IPO is a success, helped because it coincides with the stratospheric rise of Tesla's stock in the summer of 2020. XPeng collects $1.5 billion from its IPO. Still, an automotive start-up can never have too much money, so XPeng immediately starts preparing a second IPO at the Hong Kong Exchange. The dual listing is completed in March 2021.
Let's build some cars
Deliveries of the final version of the XPeng Beta/Identity X start in December 2018. The car is named G3, short for Geek3, the winning name from a social media poll. The G3 is a compact SUV, the kind of car that's all the hype these days. The G3 rides on a rather conventional platform labeled "David" with the CATL battery pack on the floor. The car is a front-wheel drive, single motor, and available with different sized battery packs. With ranges of 365 or 520 km, the G3 is a competitive offering. The 365 km version is replaced by a 400 km version in 2019 and a 460 km version in 2020.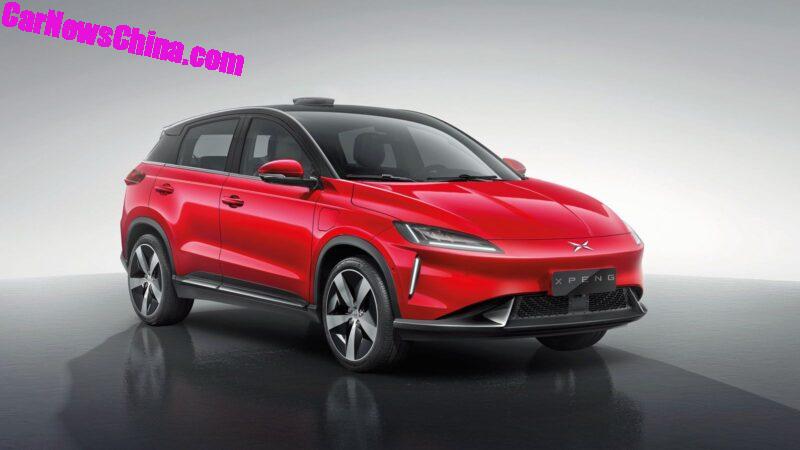 The G3 comes with the first version of XPeng's XPilot, its suite of autonomous driving technology. XPeng follows Tesla's example with features like automated parking and valet mode. Initially, self-driving options are limited, but XPeng has the full over-the-air capability, so the car's autonomous functions improve over time.
At the Shanghai Auto Show of April 2019, XPeng shows its second model, the P7. This is a much larger sedan directly aimed at the Tesla Model 3. The P7 is built on a more advanced "Edward" platform with independent suspension all around and room for larger battery packs. There's a super long-range version with 700 km of range (NEDC) and a twin-motor Performance variant. XPeng also introduces the next evolution of XPilot, now capable of level 3 autonomy.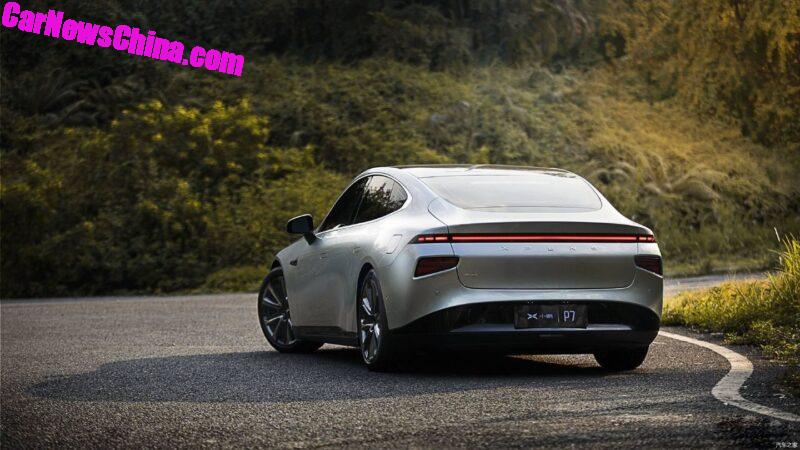 To show they can be a little crazy if they want to, XPeng unveils the P7 Wing in 2020, a regular P7 with Lamborghini-style scissor doors in the front. Amazingly the car is not just a concept for an auto show but goes on sale this year.
XPeng's latest creation is the P5, a regular sedan based on the "David" platform. It was revealed earlier this year and goes on sale about now, together with a facelifted G3i. The P5 is equipped with lidar technology to support its autonomous systems, but furthermore, the car is technically close to the G3i. XPeng's next product will be a large SUV on the "Edward" platform, and after that, the company will switch to an all-new generation of cars.
Pickup trucks?
To manufacture and sell cars in China, a carmaker needs an official permit from the central government. After issuing about 15 licenses for New Energy Vehicle manufacturers in 2016, the government stopped granting new licenses a year later. Getting such a license is a common problem for new manufacturers, and there are generally two solutions: piggyback on someone else's license or take over a licensed manufacturer. XPeng does both.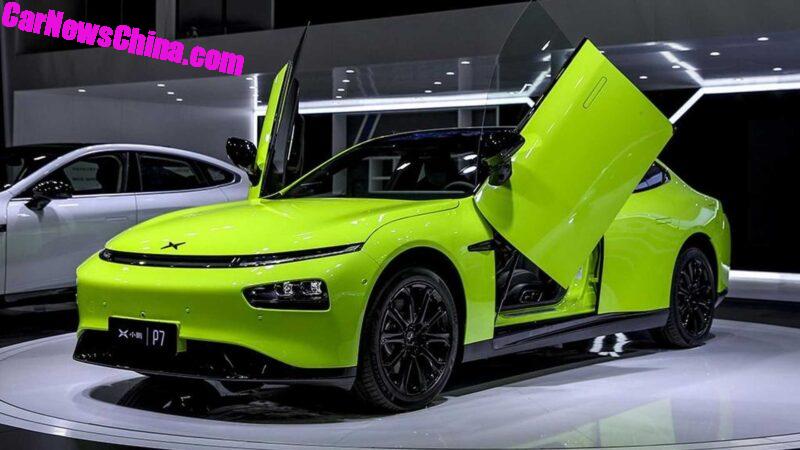 When the G3 is planned to go into production, XPeng's own factory has not been finished yet. So for the G3 XPeng reverts to contract to manufacture and selects Haima Automobile as their supplier. Haima is a small brand, headquartered in sub-tropical Hainan province, that produces passenger cars through a joint venture with FAW and light commercial vehicles in its own factory in Zhengzhou (this is actually the former Zhengzhou Light Vehicle Works). The G3 will be assembled in the Zhengzhou plant.
Haima is a once-popular brand that has been left behind in the booming Chinese market. It copes with financial difficulties, lack of new products, and is basically struggling for survival. In early 2020 during the Covid-pandemic, Haima temporarily stops producing its self-branded cars entirely, and the G3 is the only product they make. Since then, Haima production has resumed on a shallow scale.
XPeng already started to build its own smart factory with an annual capacity of 100,000 vehicles in 2016. The plant is built in Zhaoqing, a city not far from Guangzhou. The plant is finished in early 2020, ready to produce the larger P7 sedan. But now XPeng needs a production permit, and therefore it acquires a pickup truck maker called Foday in nearby Foshan.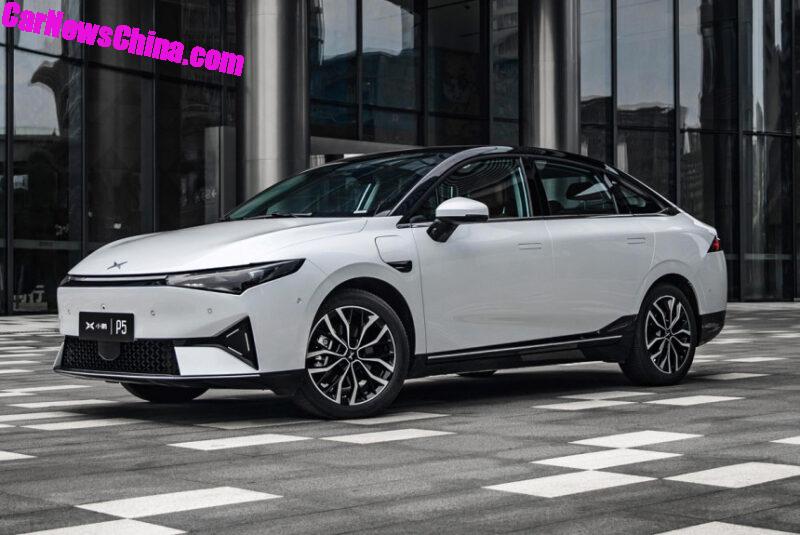 The Foday plant started as a stamping plant for Nanjing Automobile in the late 1980s. Halfway through the nineties, it assembled complete vehicles, but the plant was spun off as an independent company when Nanjing Automobile underwent a reorganization in 2001. The new owners called it Guangdong Fudi Automobile, later changed to Foday. The factory became a significant player in Chinese automotive history, supplying pickup bodies to many manufacturers, including big companies like Dongfeng or the Great Wall. Besides being an industry supplier, Foday also marketed a small line-up of pickup trucks and SUVs under its own brand, for which it owned a production permit.
XPeng acquired Foday in March 2020. Although two companies with different owners cannot trade a production permit, they can move it from subsidiaries to parent companies and vice versa. A parent company can use the same permit for several subsidiaries. So XPeng can use the Foday permit for its yet-to-be-completed factories as well. It started constructing a second factory in Guangzhou in 2020 and a third factory in Wuhan only weeks ago. The Wuhan factory is a joint project with city authorities and will produce XPeng's next-generation vehicles.
XPeng's strategy goes beyond cars
From the onset, XPeng presents itself as a technology company that makes cars. It emphasizes connectivity and self-driving technology. At the same time, it's trying to expand its market presence. A good example, for both the G3 and P7 versions with cheaper LFP-batteries, has been added to broaden the appeal of the cars and bring down the prices. An approach that seems to be working because XPeng sales are on the rise.
Good, back to the tech stuff. XPeng is very proud that almost 40% of its employees are in the R&D department. Many of them work on self-driving systems, which XPeng has designated their signature technology. XPeng mostly uses state-of-the-art Nvidia chips and computers on the hardware side, but the self-learning software is done in-house. Independent tests seem to indicate that XPeng is very close to what Tesla is capable of.
And there, we hit a sensitive topic. He Xiaopeng never hid the fact that he admired Tesla. He openly stated on more than one occasion that XPeng happily made use of Tesla's open-source information and so it's easy to see the brand simply as a Tesla clone. Even in the design of the cars, there are some similarities with the American brand. And things didn't get any better when the Cao Guangzhi case surfaced. Former Tesla employee Cao moved to XPeng to work on XPilot and then was accused of stealing the Autopilot source code. Cao first denied the charges but later admitted to copying the source code before leaving Tesla. Tesla and Cao eventually settled the case out of court. Although XPeng was never formally charged with anything (and proved its own source code did not contain anything from Tesla's Autopilot), their reputation suffered. Cao no longer works for XPeng.
An interesting development is XPeng's announcement that lidar will come as standard on the P5 sedan. This is a mid-price car, cheaper than a Model 3, while most manufacturers have so far rejected lidar because it's horribly expensive. If XPeng (and maybe some other Chinese brands) manage to increase the production volume of the system, maybe prices will come down. It would mean a significant step forward for autonomous driving technology.
The last XPeng product we need to look at to grasp the company's scope fully is the X2. XPeng recently released a video where you can see it fly. And by 'fly' I don't mean going very fast on the road, but really flying up in the air. The X2 is an eVTOL, an electric Vertical Take-Off, and Landing vehicle. You can think of it as a small helicopter or a huge drone. While it may seem like a pet project by He Xiaopeng (the XPeng subsidiary responsible for the X2 is majority-owned by He himself), XPeng is actually very serious about the eVTOL. They envisage the urban premium taxi market as the main target for this vehicle, extending the road-going products.
So that's XPeng. A technology-driven company that's putting its money on smart mobility. A well-connected He Xiaopeng makes sure the company stays well-funded throughout its expansion period. Products that are technologically advanced but still 'normal' enough to create sales volume. If you would write up the principles of a modern car manufacturer, this is probably it. With the company now branching out to Europe, XPeng might just become an automotive household name in the next decade.
Read more Automakers Stories
Every week we publish one exiting article about history of famous Chinese Automakers. Check the ones you haven't read yet.