New spy shots of the upcoming Li X01, manufactured by Chinese automotive startup Li Auto, also known as Li Xiang Auto. Several test cars were seen on the road and nearby test facilities. The new Li X01 is expected to hit the Chinese auto market in Q1 2021.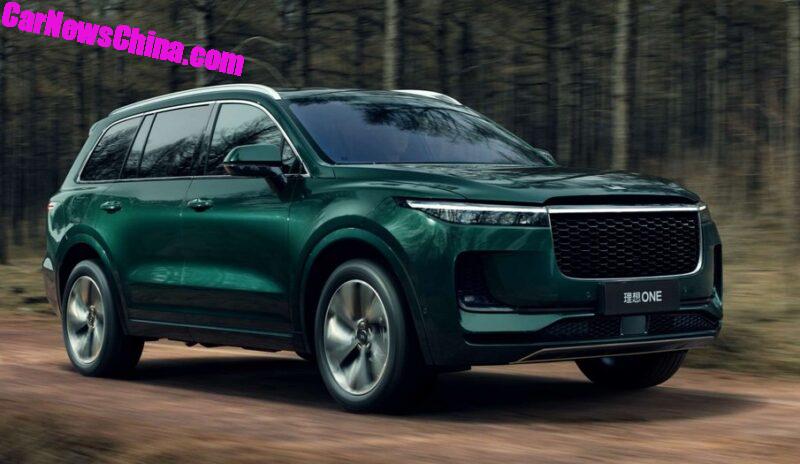 Li Auto was founded in 2015 and the company is based in Beijing. Their English brand name is Li. In China, the brand name is Li Xiang. The company tends to mix this up now and then. For clarity, in this article I will use Li Auto for the company and Li for the brand.
They currently sell just one car: the Li One range-extender PHEV SUV, on the market since November 2019. A range-extender SUV combines an electric motor with a petrol engine, but contrary to a normal PHEV or HEV, the petrol engine does not directly power the wheels. Instead, the petrol engine powers a generator that in turn charges the battery.
In the One, the power train consists of two electric motors and one 1.2 liter turbocharged petrol engine. This clever technology gives the One a claimed NEDC range of 1080 kilometers. Sales have been good. In July, Li Auto sold 8589 cars, up 250% compared to last year. The Li One retails for 338.000 yuan ($52.110). Li Auto has several new cars under development, some range extender PHEV and some pure electric BEV.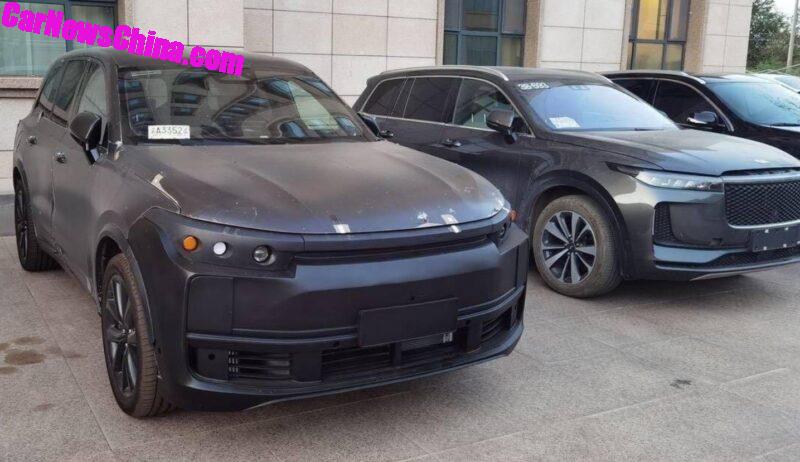 The Li X01 will be positioned above the Li One. It is clearly a larger car, seen here on the left with a One on the right. The X01's size is 5150/1960/1755, compared with 5023/1960/1755 for the One.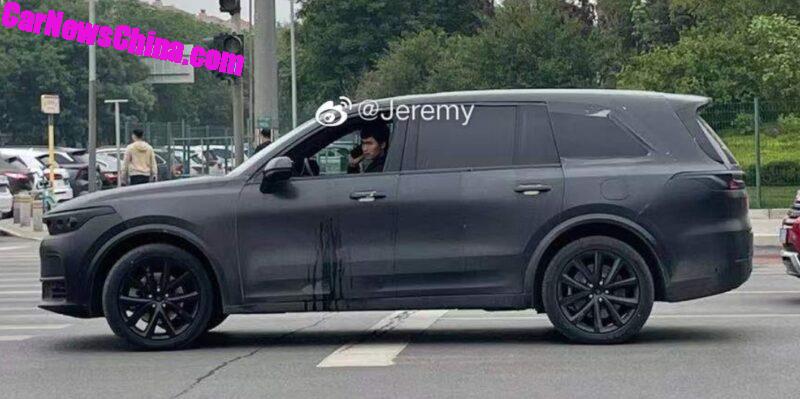 The X01 is based on Li Auto's new X-platform for range-extender PHEVs. It will use a 1.5 turbo four-cylinder petrol engine and, again, two electric motors. Combined output will be around 448 hp, more than a hundred horses extra over the Li One (330 hp combined).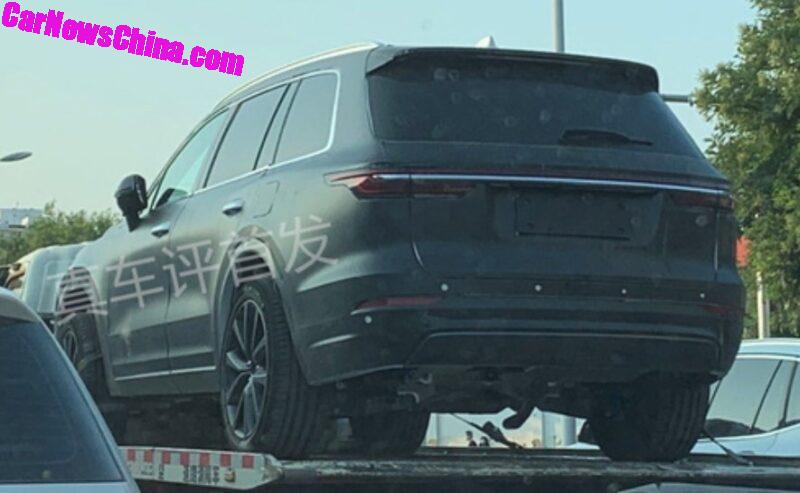 Design wise it looks rather similar to the One but a but more bulky and impressive. The grille is smaller and overall design seems more clean.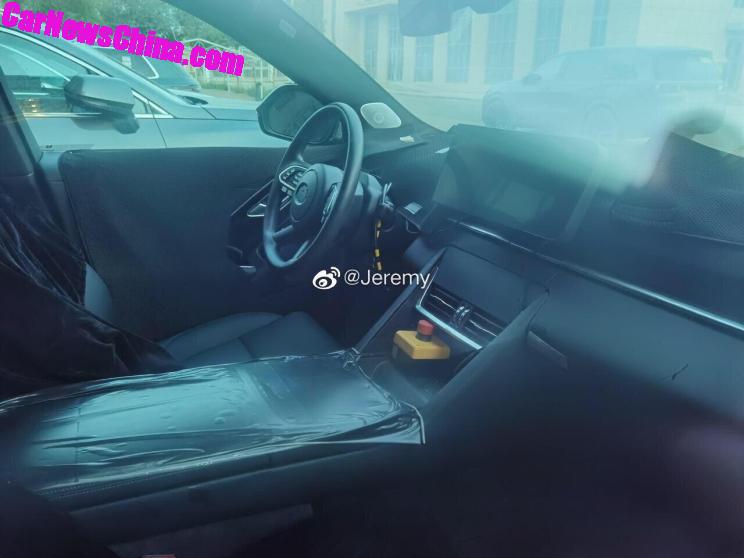 The same goes for the inside; very basic in almost-Tesla style. There is a large screen in the middle and a smaller screen below it. There seems to be only a very small instrument panel, or none at all.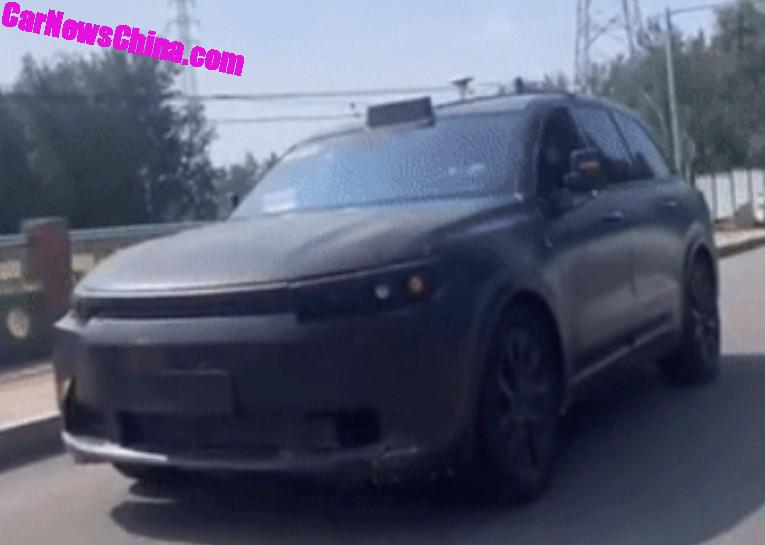 Li Auto has earlier said that the X-platform cars will be equipped with L4 autonomous driving technology and high-voltage charging technology. Li Auto is seriously working on the latter tech, which will enable ultra fast charging. Naturally, this technology will also be used in Li Auto's upcoming EVs.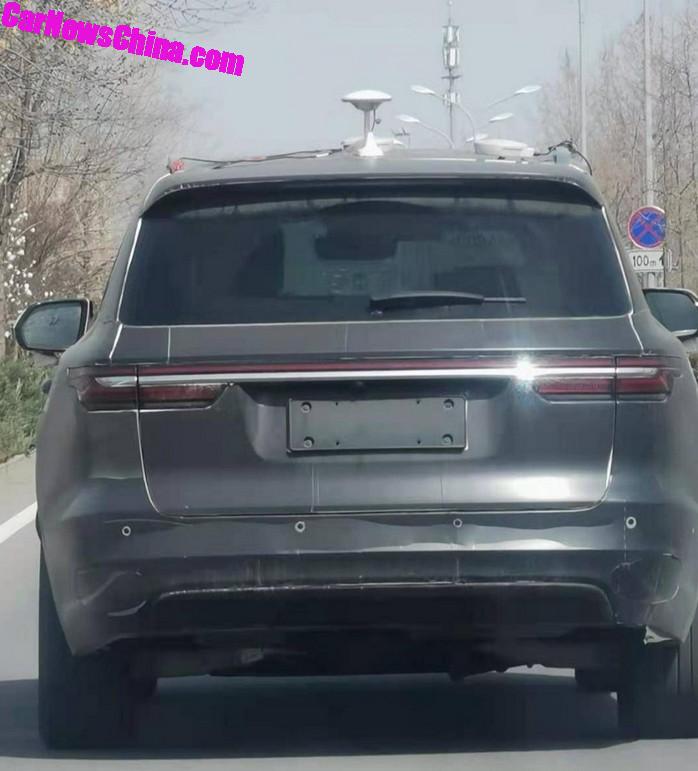 A test car with a whole set of sensors on the roof.
Via: Autohome, CNBeta, 163, Weibo/Jeremy.