Volkswagen unveiled the made-in-china ID.3 for the Chinese market at Chengdu Auto Show. The parameters are supposed to be the same as its European twin. It is based on the MEB platform and has a maximum power of 170 hp, torque 310Nm. According to BiAuto, the ID.3 will only be produced by the SAIC-VW joint venture, so it seems no FAW involvement this time. The price will be unveiled in October when ID.3 will officially go on sale in China.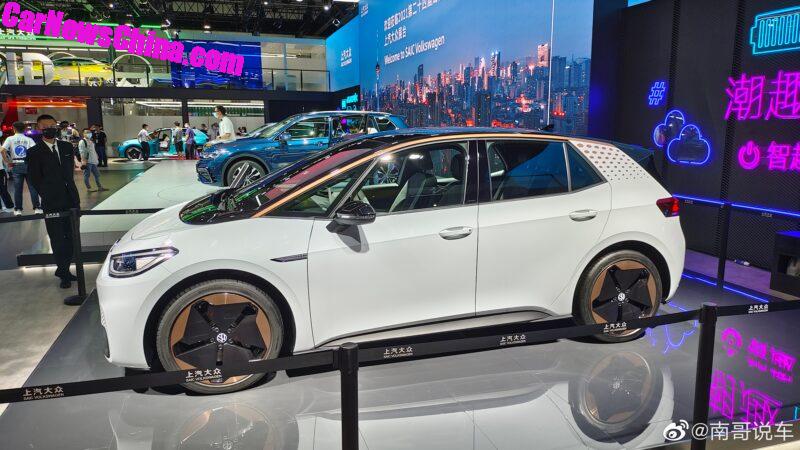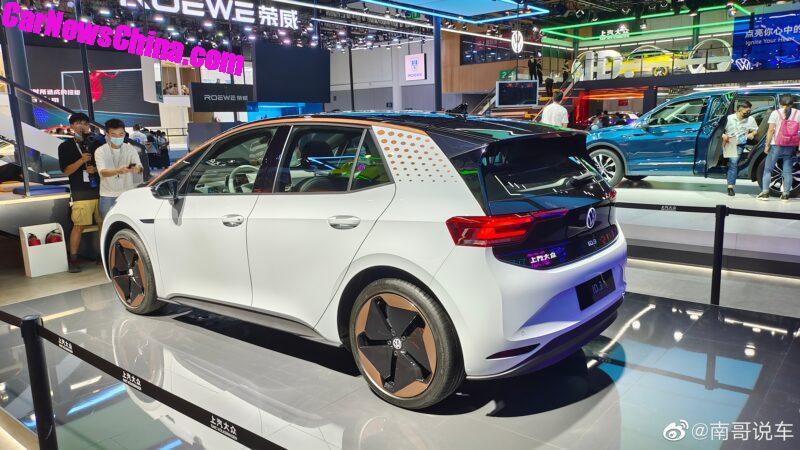 SAIC-VW will launch the car in three configurations – PURE, PRO, and 1ST. Each has a different WLTP cruising range – 330km, 420km, and 550km (battery capacity is 45kWh, 58kWh, and 77kWh). The length, width, and height are 4261/1778/1568mm, wheelbase is 2765mm. The interior is the same as the EU version. On the exterior, the made-in-China (MIC) version has new color variants. Pretty trendy look!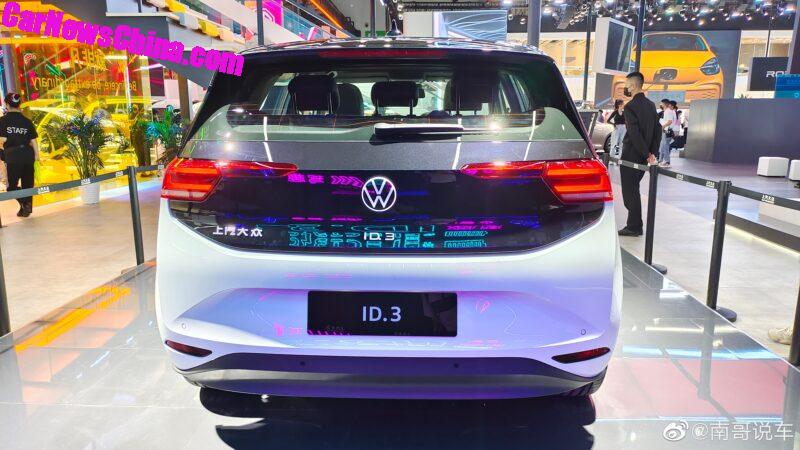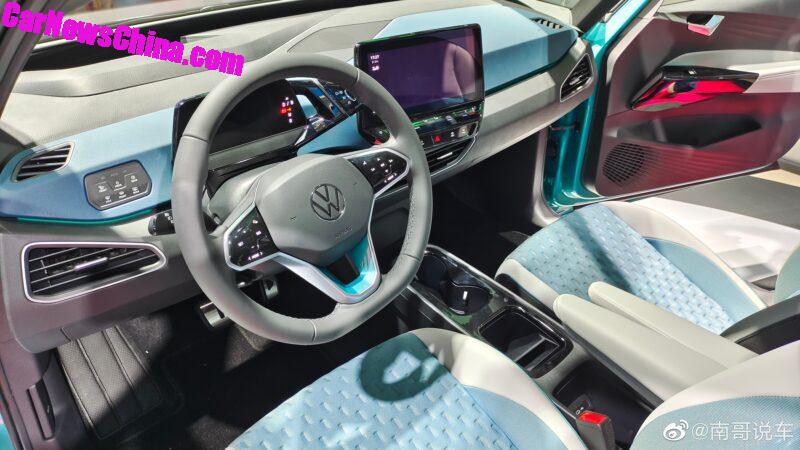 VW has join ventures with two Chinese carmakers, SAIC and FAW. To satisfy both of them, they launched the previous EVs – ID.4 and ID.6 – with each. To avoid confusion, they branded the SAIC-made cars by X (ID.4 X, ID.6 X) and FAW-made cars by BUZZ (ID.4 BUZZ, ID.6 BUZZ). ID.3 has no X nor BUZZ tag. Thus my guess would be the same as BiAuto's – there would be only a single variant of ID.3 – the one with SAIC.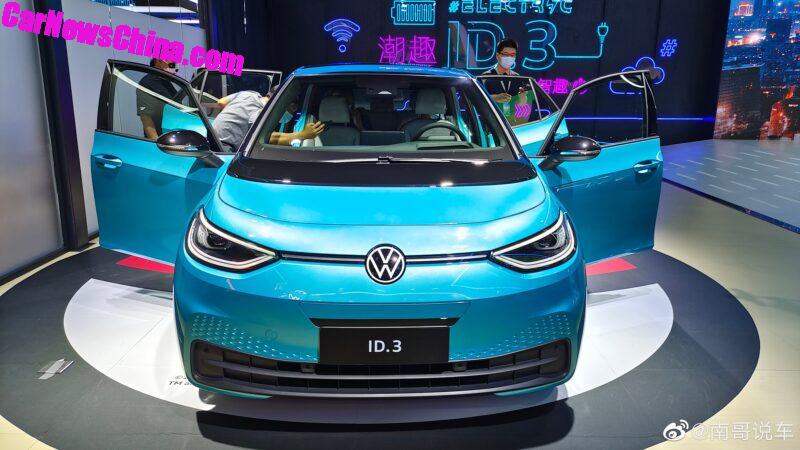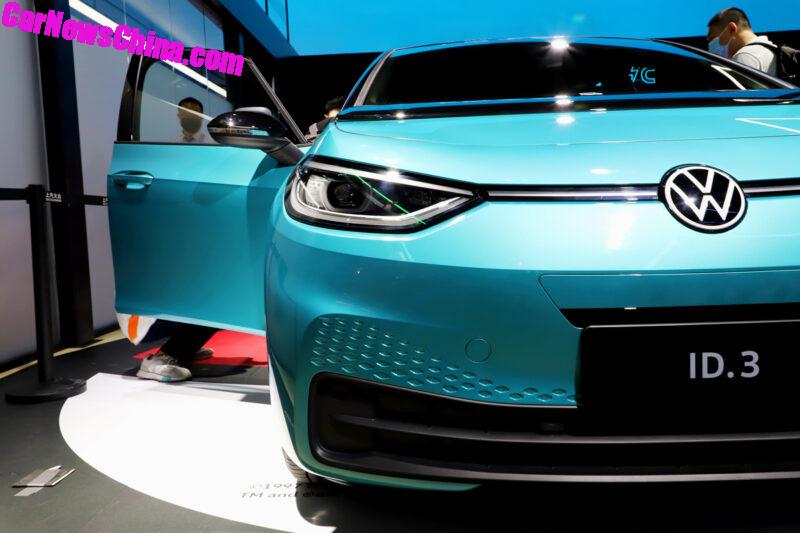 Chinese customers can prebook the car for a 300 yuan deposit, which will turn into 3000 yuan when buying the car. The car is focused on young buyers and millennials. VW even showed Picatchu at the ID.3 debut. Will the reminiscence of watching pokemon as teenagers convince customers to buy it? Not sure, to be honest. With ID.4 X and ID.6 X, VW had to change the marketing strategy. They originally tried to attract young buyers. It wasn't very successful as these folks need cars with connectivity, stuffed with the latest technology, good quality SW, and high-end ADAS. VW has amazing built-in quality, but I wouldn't be so sure about the SW side. Young Chinese were hesitant, so VW changed the tactic and started promoting IDs as the ideal family car. It worked. While in May the ID.4 sold 1200 cars, in June combined sales of ID.4 and ID.6 were over 3000 and in July almost 6000.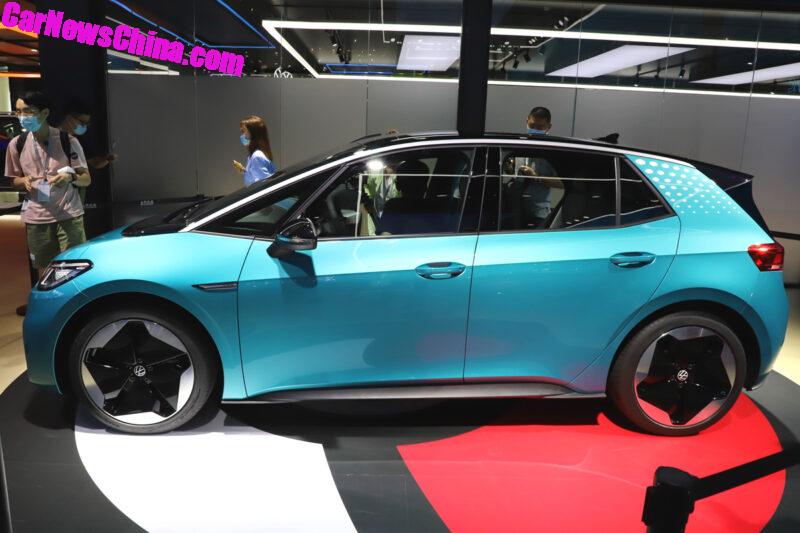 But ID.3 is not a family car. It is a small hatchback really dedicated to the young. And expectations are high as VW CEO wants to sell 80 – 100k electric cars in China this year. That would mean more than double the current monthly sales to 12-13k cars. I can imagine the VW salespeople are waiting for ID.3 launch as for the rescue cavalry charge to help them achieve this goal. Will it happen? While it seems too ambitious, VW can still rely on its brand reputation in China, huge marketing budgets, and aggressive pricing strategy. At least in the short term. I guess VW would somehow manage to fulfill the goal even if the dealers and managers were buying cars themselves. But if VW doesn't learn to put SW first, next year (and long term) might be a disaster. We will keep eye on that.