This is the new Tank 500, a massive Chinese SUV. Tank is a brand under Great Wall Motors (GWM). It started out as a sub-brand under WEY, which is another GWM brand. However, the enthiousiast response by the market and public convinced GMW to launch Tank as a standalone brand. Current brand count for GWM (5): Great Wall, Haval, WEY, Tank, and ORA.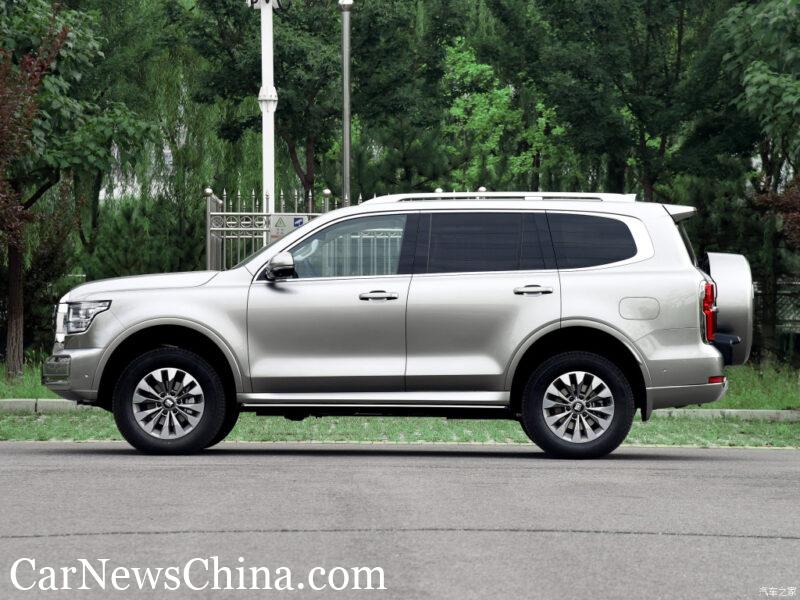 Tank currently sells one model; the Tank 300. The Tank 500 will hit the market in Q3, followed by the Tank 400 and Tank 800 in 2022. So there will be a lot of Tanks. The brand focuses on big 'manly' SUVs with proper off road capabilities. Power comes from big petrol engines, PHEVs or EVs are yet nowhere in sight.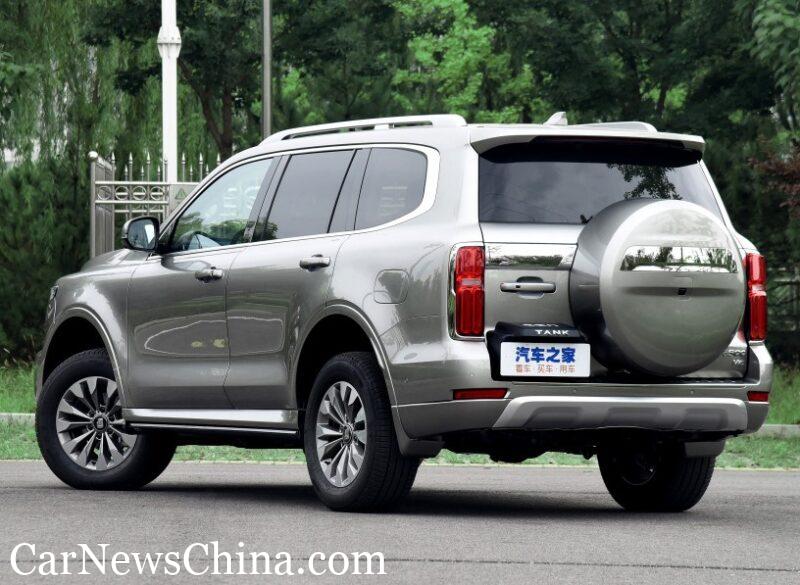 The Tank 500 comes in two kinds: a seven-seat Tank 500 Sport model (pictured) and a 5-seat Tank 500 Luxury model. Design wise, TANK was apparently inspired by the Toyota Land Cruiser for the overall design and by Dodge RAM for the front. But it is different enough, and impressively comprehensive; no messy lines or odd surfacing.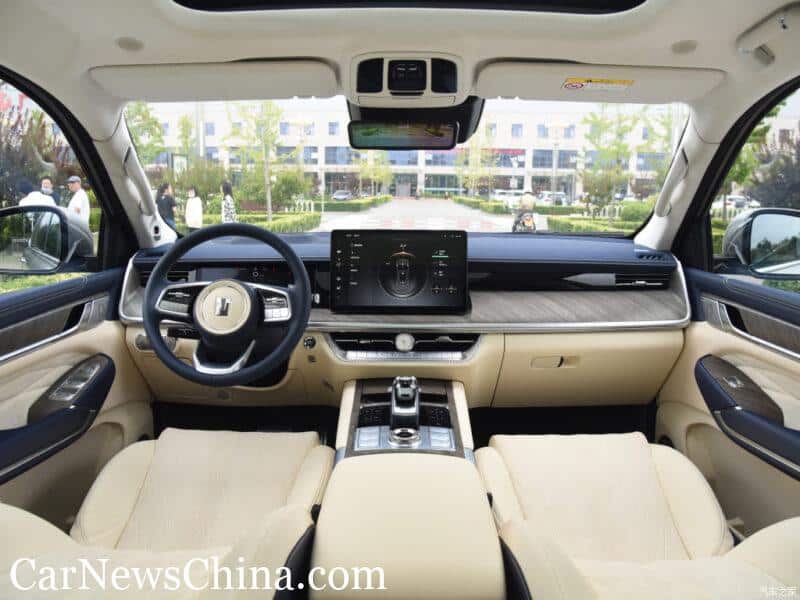 The interior looks great, with beautiful trim and high end materials all around. There are leather sears, wood trim, and a nice Tank-branded analog clock in the center stack.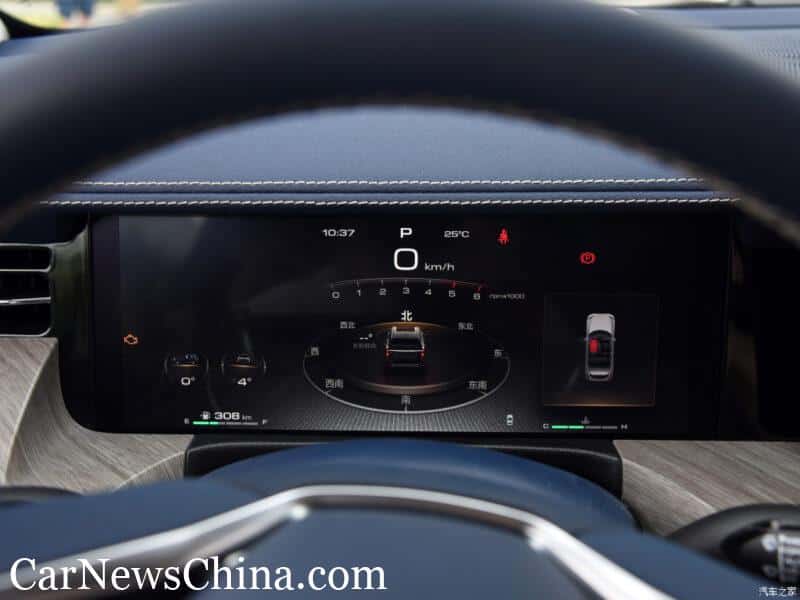 The 12.3 LCD instrument panel is divided into 3 parts, and can be customized to show various kinds of information.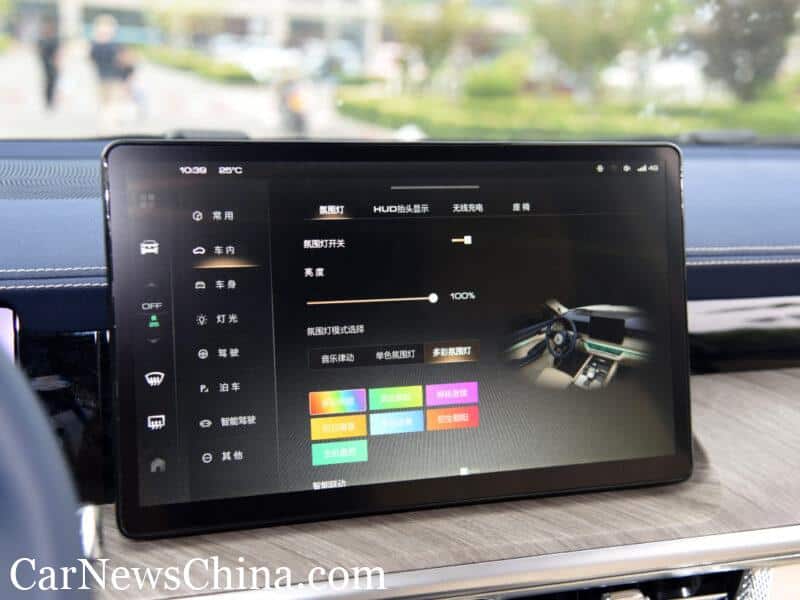 The 14.6 inch main touch screen stands free atop the center stack.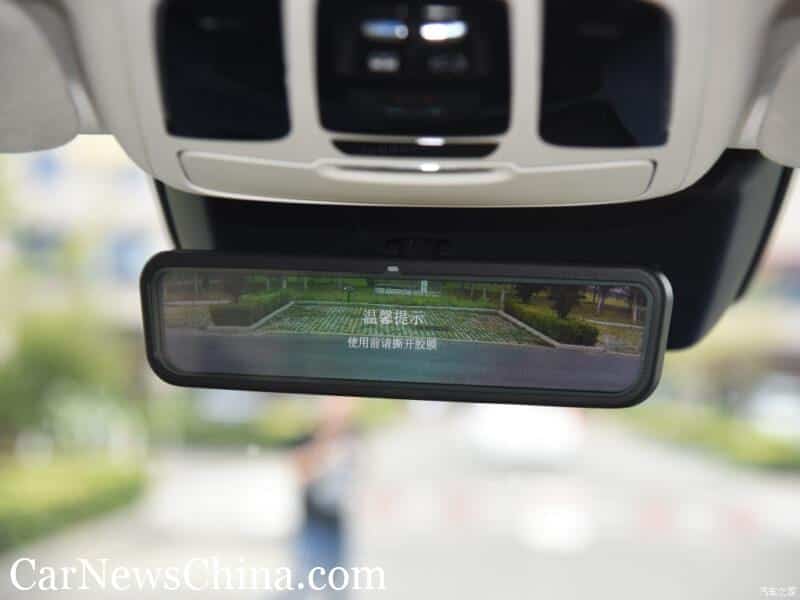 The rear view camera 'mirror'.

Classy clock and switches.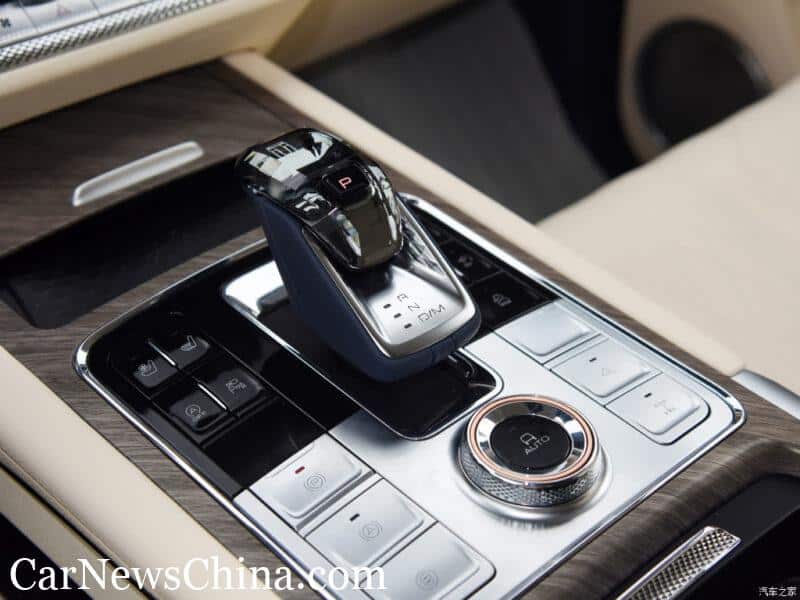 The Tank 500 is powered by a Miller cycle 3.0 V6 turbocharged engine. Output is 354 hp and 500 Nm. The engine is mated to a 9-speed automated manual with flappy pedals, sending horses to all four wheels. A central differential lock and rear differential lock are standard. It has 2H, 4H, and 4L modes, and the front and rear axle power can be distributed between 0-100%. The vehicle approach angle is 29.6°, the departure angle is 24°, the longitudinal passing angle is 22°, the minimum ground clearance is 224mm, and the wading depth is 800mm. That is indeed good stuff for serious off-roading.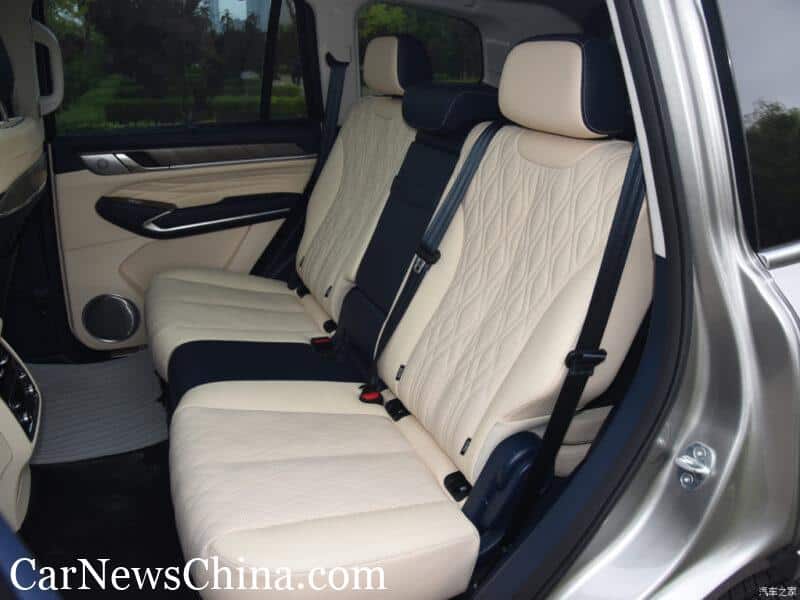 The second row with 3 seats. The middle seats seems rather narrow but there is a lot of legroom. Size of the Tank 500 Sport: 5070/1934/1905.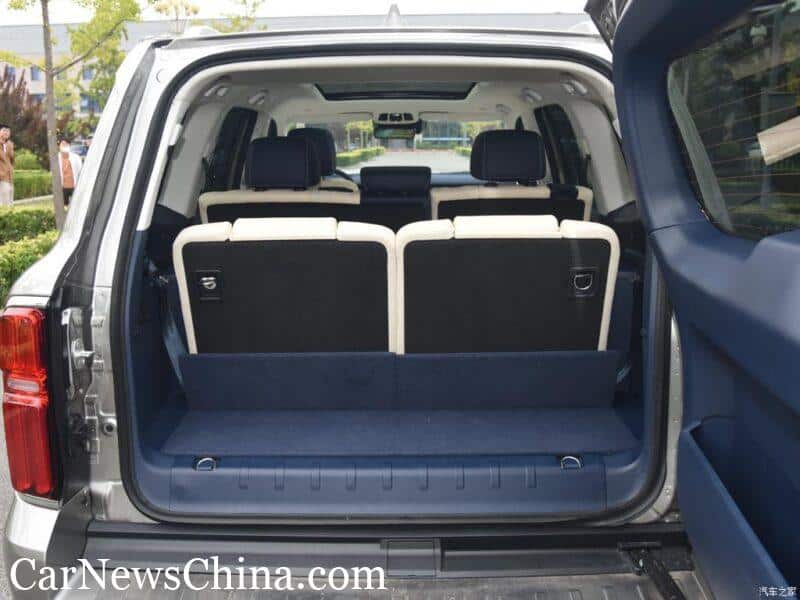 Not much space left in the booth when the 3th row is up. Who needs more space better wait for the Tank 800.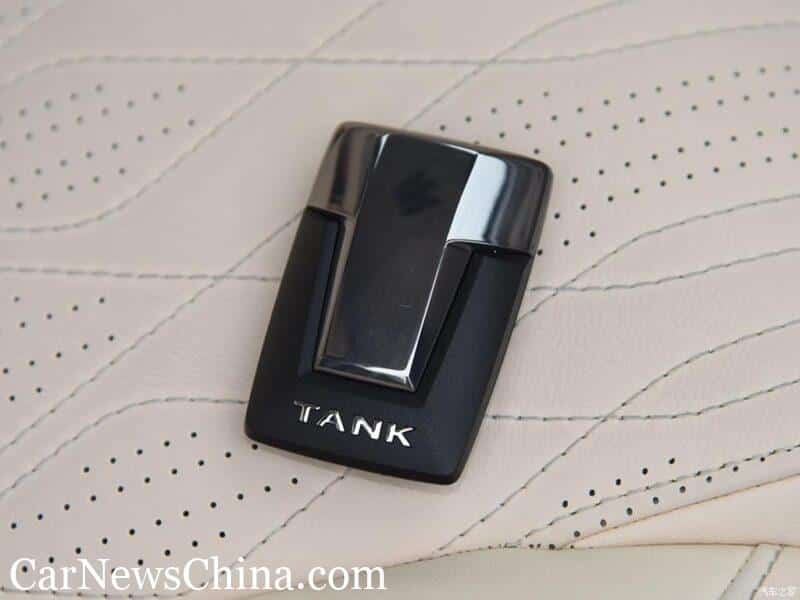 The key is seriously cool.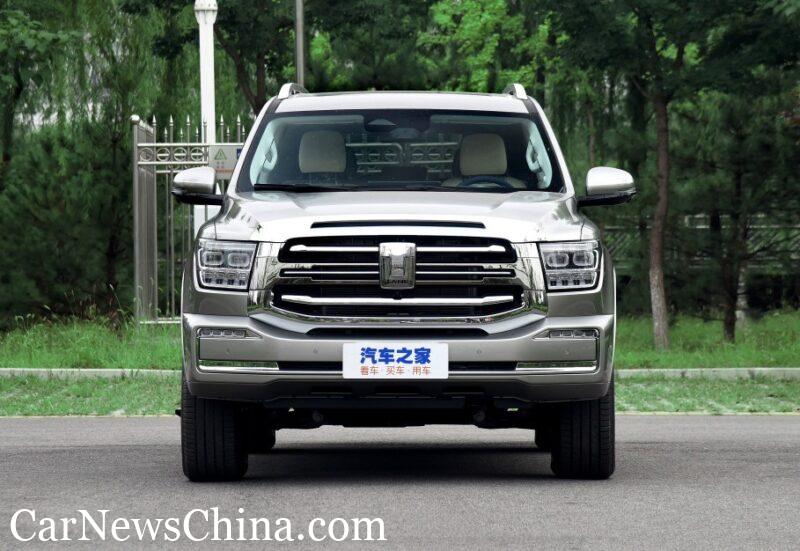 The Tank 500 is a real in-your-face car and as such it works. The engine is impressive too and the interior looks great. But one may wonder if a car like this is still relevant in 2021, where almost every brand goes electric, including GWM's own other brands. Perhaps GWM thinks that the 'analog' image of Tank appears to those who don't want an EV, to those who prefer a stonkin' petrol engine instead of a noiseless motor. That market is surely there but it ain't very big. Let's see if Tank can sell enough cars to earn back the investments. For now, I am not so sure they will.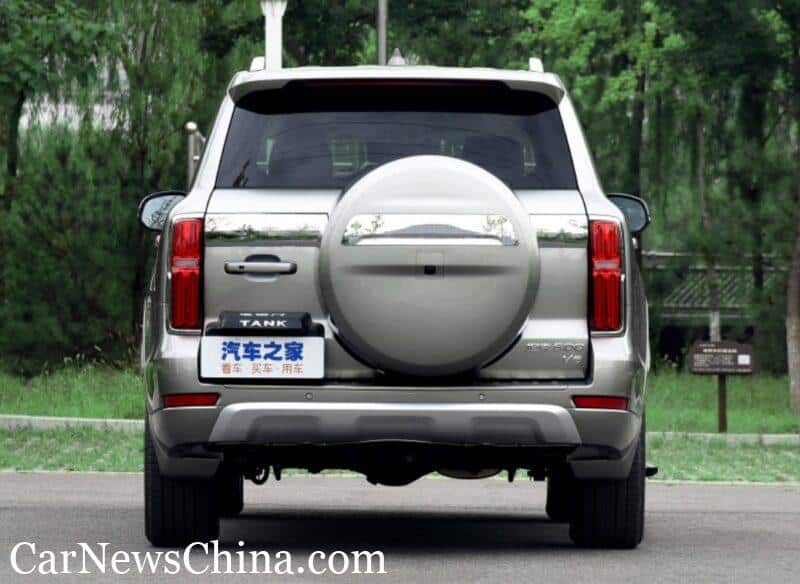 The Tank 500. Too late..?
Source: Autohome.