Spoilers! Wings! More spoilers! Another wing! Yeah yeah! The Lynk & Co 05+ is here and it looks brilliant. Cars like these are a dying breed in a dark and daring time were everything has to be responsible and non-offending, like, for example, Lynk & Co's image in Europe. There, Lynk & Co is marketed as a responsible/hipster/inclusive/sharing kind of brand, with only HEVs and PHEVs on offer.
But in China, Lynk & Co is sold more as a sporty sort of brand with stinkin' turbocharged petrol engines under the bonnet. They also sell a pink cars especially for girls. If you try that in Europe they cancel you to death.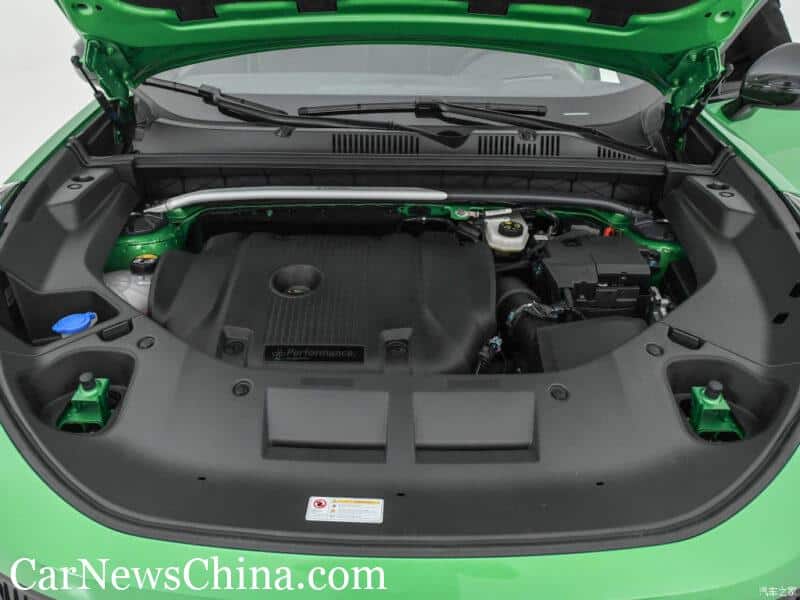 The engine is derived from a Volvo unit but manufactured locally at Zhejiang Geely Powertrain. The engine's designation is JLH-4G20TDH. Transmission is an Aisin 8-speed automated manual, sending horses to all four wheels. It has a '+Performance' plague on the cover for extra speed.
Output is 265 horsepower and 380 Nm. That is enough power for a 0-100 in 6.5 seconds and a 230 kilometers per hour top speed. Lynk & Co China does not limit top speed to 180 km/h like they do in Europe, and like those Swedish softies at Volvo do in the whole world.
To deal with the extra power the rear suspension has been upgraded to a McPherson multi-link independent suspension system. The Lynk & Co 05 is based on the Geely/Volvo CMA platform.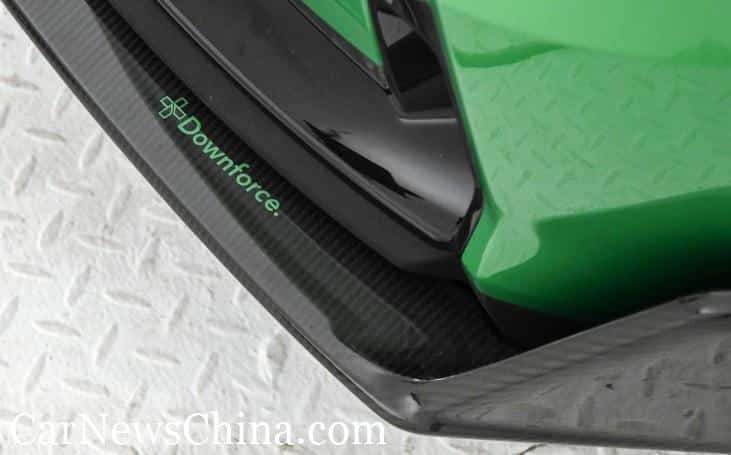 The faux carbon body work includes a large front lip with a '+Downforce' sticker on it.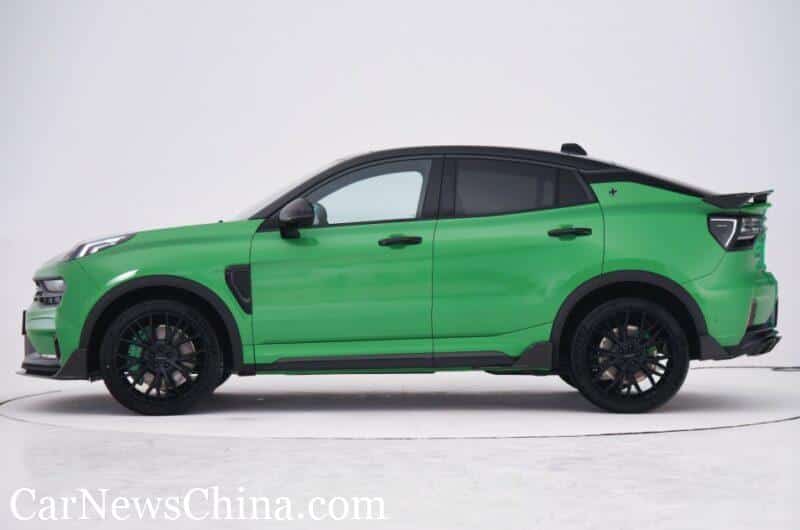 The side shows Lynk & Co did a lot of work on the 05+. There is a black roof, black door handles, black side skirts, darkened rear- and headlight visors, black mirrors, big exhaust pipes, and a large wing on the back.
Lynk & Co was kind enough to describe their preferred customer for this 5+ sporty car: folks that "are passionate and pursued in life, love driving, and have a youthful mentality". Well, that's me for sure.
Despite being not a green car, the 05+ is only available in green. I guess this is Lynk & Co China being funny. Hi hi, funny indeed.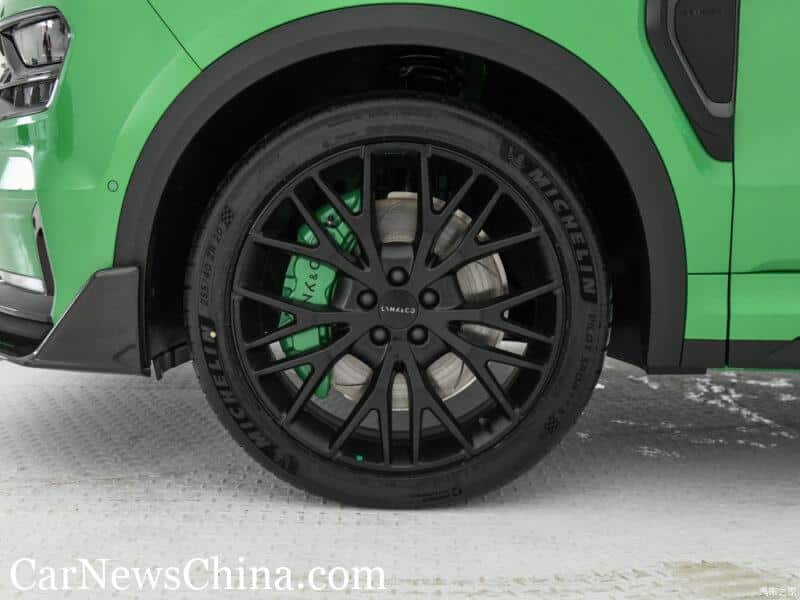 The tires are 20 inch but there seems enough space for 21 inch units. Lynk & Co branded brake caliper looks nice.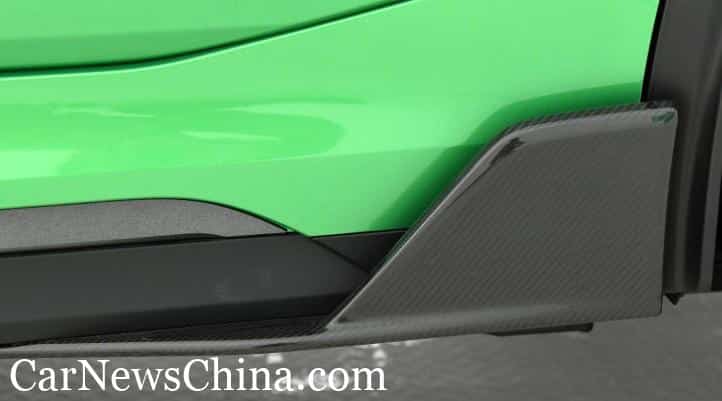 Winglets in front of the rear wheels.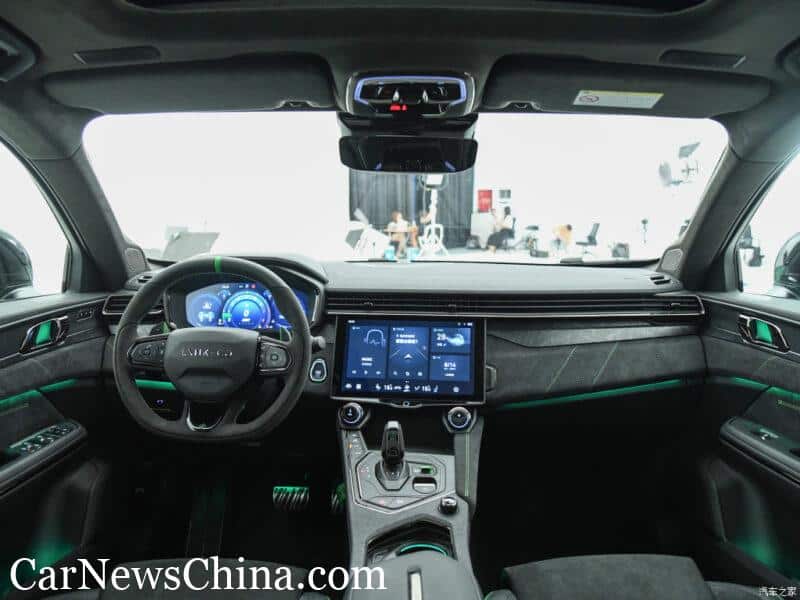 The outlay of the interior is the same as on the base 05 but it has been dressed up to the max with alcantara and loads of green detailing. They went quite far, note for example that the innards of the door handle are painted green as well.
The 05+ comes with six driving modes, two more than the 05. They are: 6 driving modes economy, comfort, sports, off-road, performance, personalized. The latter two are new.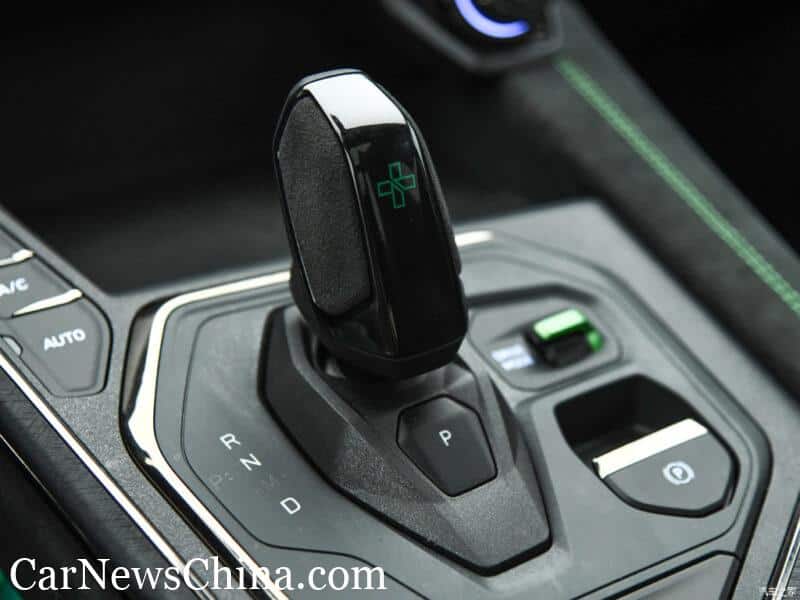 Another '+' on the gear selector.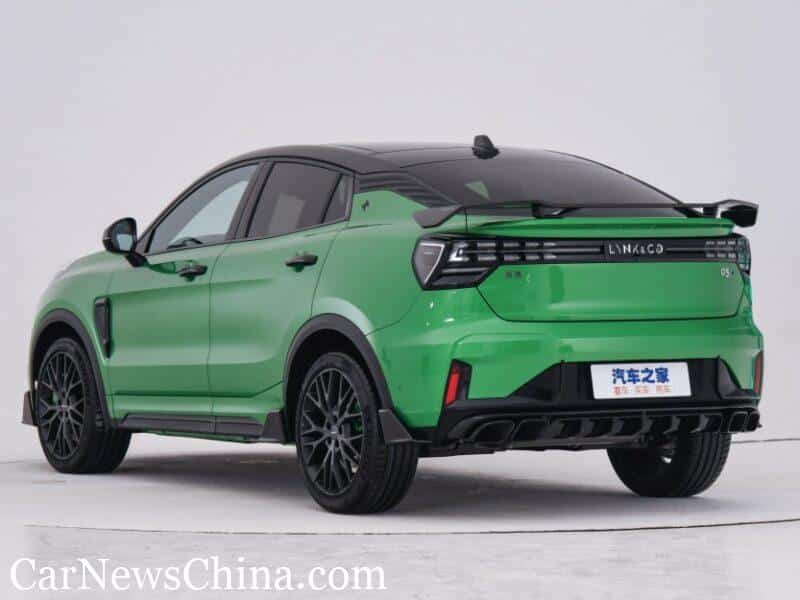 The light unit is totally blacked-out. It also has four fat exhaust pipes, a diffuser look-alike, and of course that wing: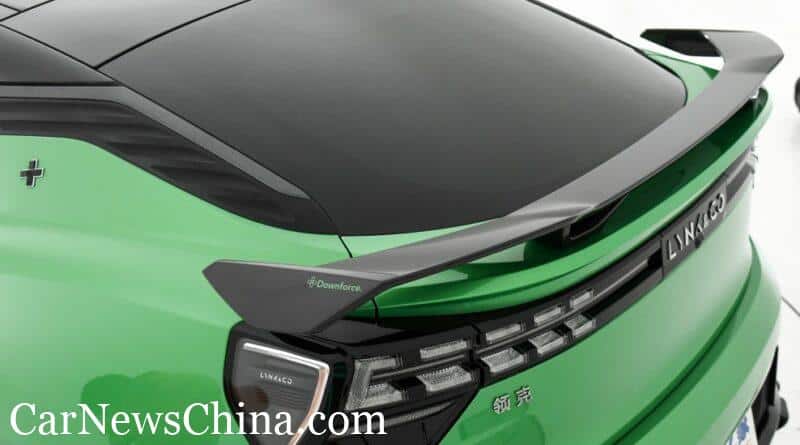 '+' on the C/D-pillar and a '+ Downforce' sticker on the wing.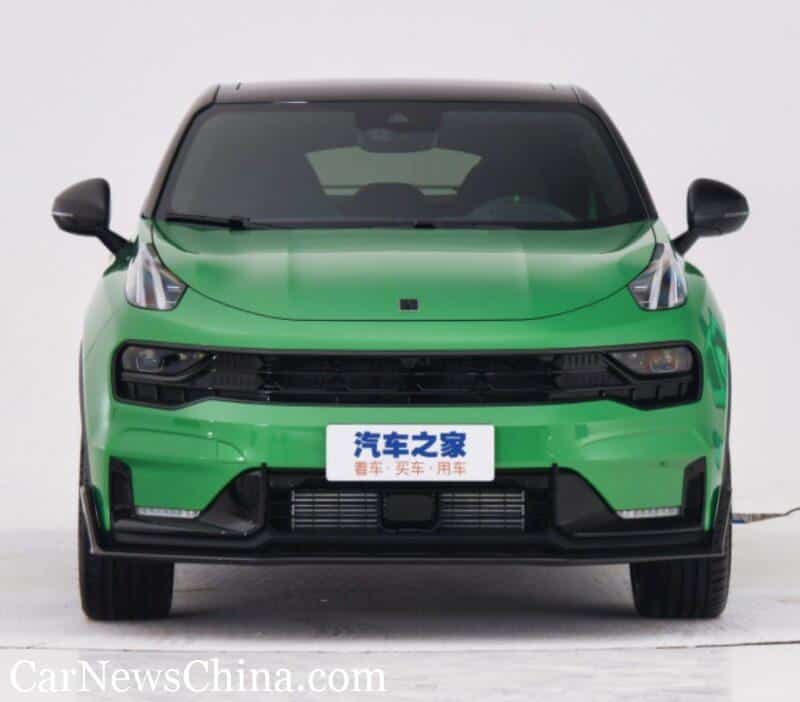 Now for the money. Price of the Lynk & Co 05+ starts at 235.800 yuan and ends at 261.800 yuan ($36.570 – 40.600). That's quite a lot of cash. To put it into some perspective: price of the normal 05 with a 254 hp variant of the same motor and 4WD starts at 199.800 yuan. And, for a bit more perspective: Leap Motor will sell you a 544 hp SUV for $31.000. But that's an EV. The Lynk & Co 05+ is turbo +downforce +performance. Take your pick.