Voyah (Chinese name is Lantu) is a luxury brand of Chinese manufacturer Dongfeng Motors. Recently, a set of spy photos of Voyah's first MPV have been exposed online. According to the last news, Voyah's upcoming second mass-produced model will be the high-end MPV codenamed H56. It will be offered in two variants, one with an extended range and a pure electric version. The MPV will be unveiled at the Guangzhou Auto Show, which starts on November 19. It will be launched in 2022. The upcoming Voyah H56 adopts the family's iconic waterfall-style grille. It is more prominent in the area when compared to Voyah FREE and will feature side sliding doors.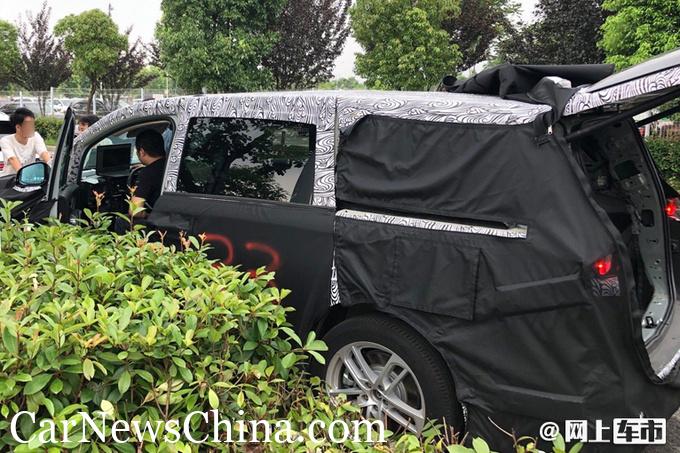 Since there is no high-end electric MPV in the market, launching one will be a hit. Voyah's upcoming H56 MPV is based on ESSA's original intelligent electric architecture. The pure electric version will use Funeng Technology's 590 battery module. The upcoming MPV will feature a higher cruising range. The Voyah H56 MPV can be fully charged in 20 minutes. At the same time, the H56 extended range version will be consistent with Lando FREE. That said, it will sport a 1.5L four-cylinder engine and two motors to the front and rear. It will have a comprehensive endurance of 860KM.
From the perspective of body size and space, it will meet the needs of daily use and business. The exterior and interior design will adopt Voyah's family-style elements. Since the car is fully covered with heavy camouflage, no more details can be seen. The MPV will be using a short front suspension design, and it has silver double five-spoke aluminum-alloy wheels. In addition, Voyah has planned at least eight new cars. The brand will launch new MPVs (H56), medium-sized coupes (H53), and medium-sized SUVs (H37) between 2021 and 2024.