This little automobile is the new Jiayuan Komi, a small electric city car for the Chinese market. Design of the Komi is boxy, with a Jeep-style grille, oval shaped headlights, black lower bumpers and wheel arches, and classy multispoke alloy wheels.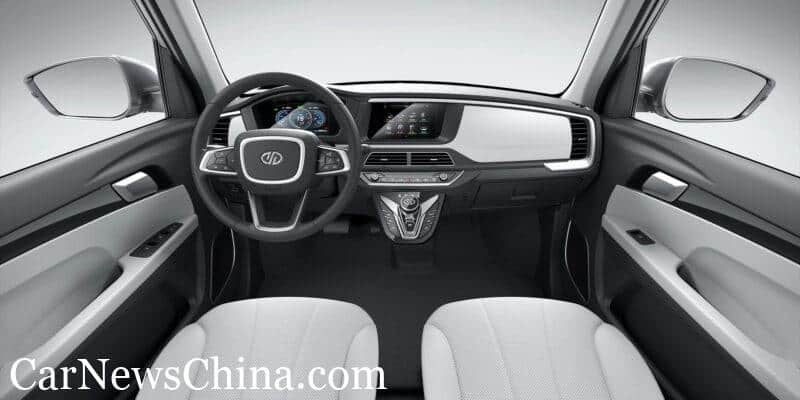 The interior is richly decorated for the segment, with a digital instrument panel, a 7-inch touch screen, a steering wheel with lots of buttons, and a small center stack with the drive selector. There is no center tunnel at all, the floor is fully flat.
The Jiayuan Komi is made by a company called Jiayuan Auto (嘉远汽车), based in the city of Nanjing in Jiangsu Province. It was originally a low-speed electric vehicle (LSEV) manufacturer, and, like so many of these companies, they moved into the real-vehicle business. In 2015 I met one of their LSEVs on the Shandong EV Expo.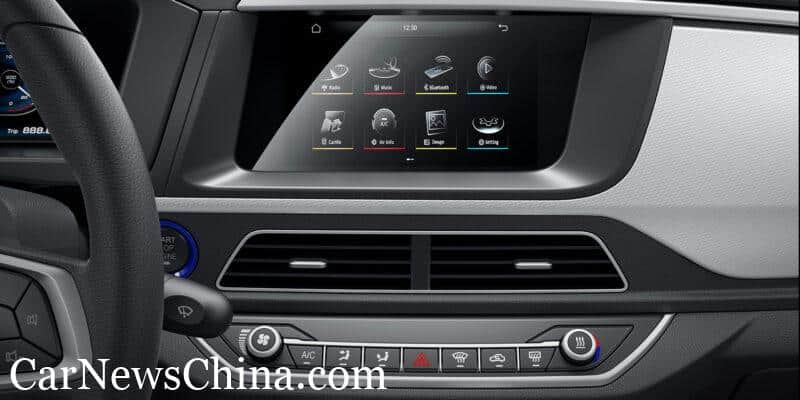 Detailing is very nice, with a start-button and an infotainment system that has Baidu CarLife, radio, a music player, a video player, and image viewer, and Bluetooth connectivity. Lost of LSEVs have in-build MP4 video players which can be watched while driving. Jiayuan took this ' tradition' to the Komi as well.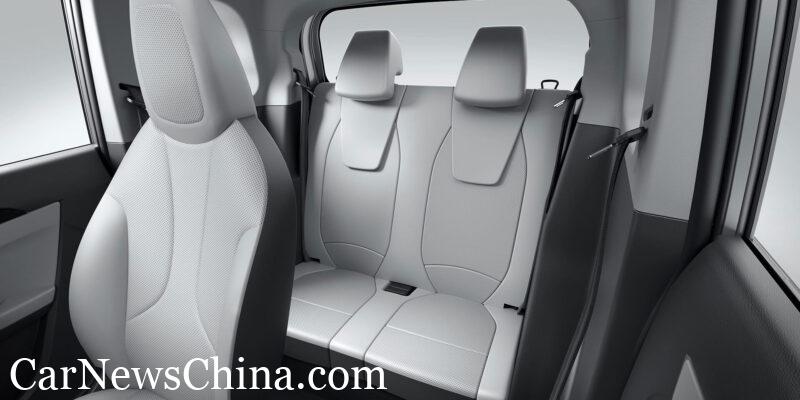 The Jiayuan Komi has four seats. The seats look luxurious and are colored in a trendy shade of white. The rear bench seems just big enough for two kids or for a granny.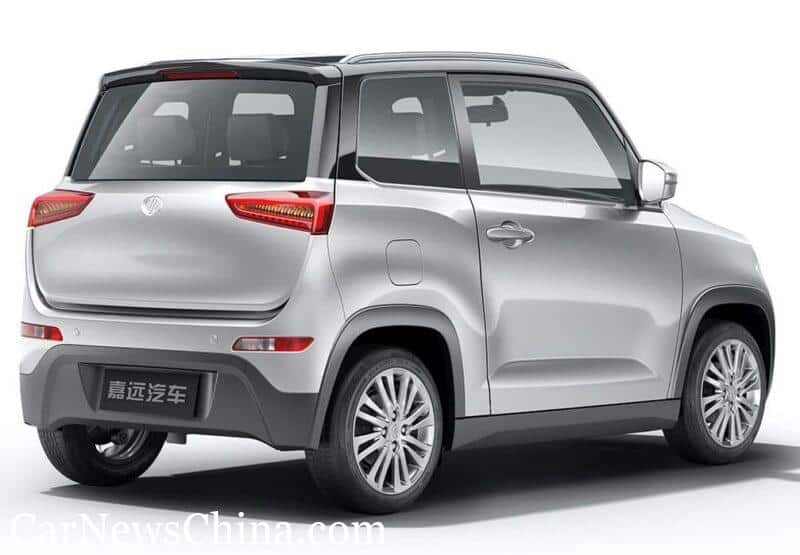 Buyers can choose between two electric motors, one with 41 hp and 110 Nm and one with 27 hp and 90 Nm. Jiayuan offers two battery options: 17.8 kWh and 30 kWh. Range of the 41 hp motor with the 17.8 kWh battery is 161 kilometers. Range of the 41 hp / 30 kWh version is an amazing 322 kilometers, as claimed by Jiayuan. Top speed is 100 km/h for both versions. Size: 2998/1522/1555, with a 2000 millimeter wheelbase.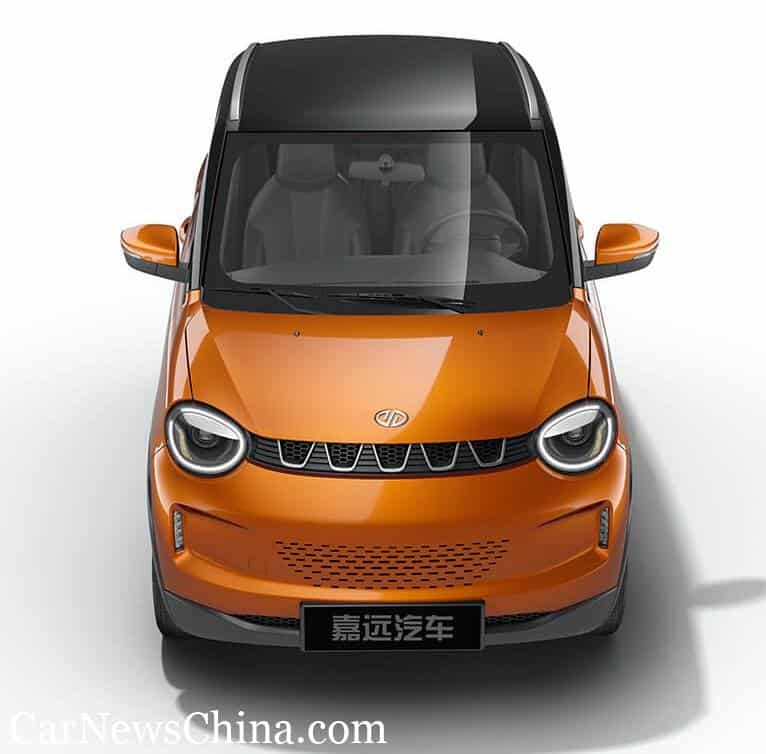 Price for all this pretty starts at 56.800 yuan and ends at 67.800 yuan (8.915-10.600 USD). That isn't ultra cheap for the segment but probably worth the money considering the build quality, equipment, and range.