Wuling will soon launch a new Hongguang Mini EV with a range of 280 km. It is a considerable improvement compared to the current model. The long-range version already leaked in September last year; now we know more details, including battery pack setup.

The long-range version of the Mini EV is equipped with a 26.5 kWh battery, and its range is 280 km (CLTC). Right now, four batteries are available for this tiny EV. The first one is based on LFP technology and has only 9.3 kWh. Its range is about 120 km. The other version has a Li-NMC (ternary) battery with a power of 9.2 kWh and the same range. There are also two versions with bigger LFP and Li-NMC batteries. They offer 13.9 and 13.8 kWh, respectively, and both can run up to 170 km.

The upcoming 26.5 kWh battery is a big deal for tiny Wuling Hongguang Mini EV. The appearance of the Mini EV will generally be the same with a square design. But there will be LED headlights and taillights. The interior will provide diamond-patterned seats, Nappa steering wheel, dashboard, door panels, and even floor mats to make this EV look more refined, classy, and expensive. There isn't any information about the new model's powertrain system.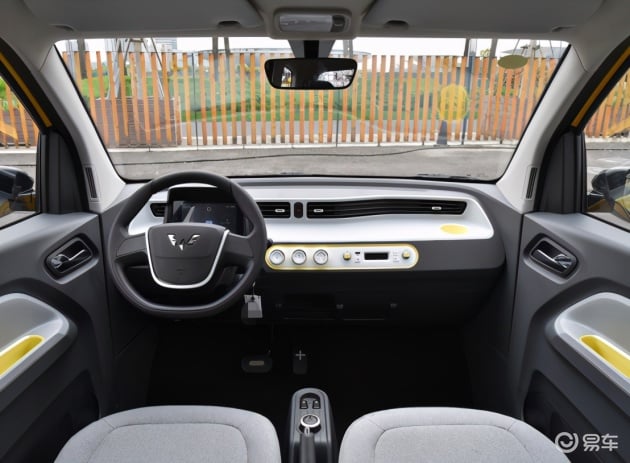 And it's not all news from Tesla beating Chinese carmaker. Wuling will launch an even more exciting version of Hongguang Mini EV soon. The Mini EV with product number LZW7004EVA5EBKC is a cabriolet. It also has a 26.5 kWh battery and is equipped with a more powerful electric motor with 30 kW (41 hp). The battery system rated voltage is 115 V – a good number for such a small car.
What is more than the cabriolet version's curb weight is 925 kg. It is 205 kg more than the current heaviest MINI EV. Some "announcement shots" were taken by the Chinese Ministry of Industry and Information Technology (MITT). And there is also a spy shot of MINI EV Cabrio on the street.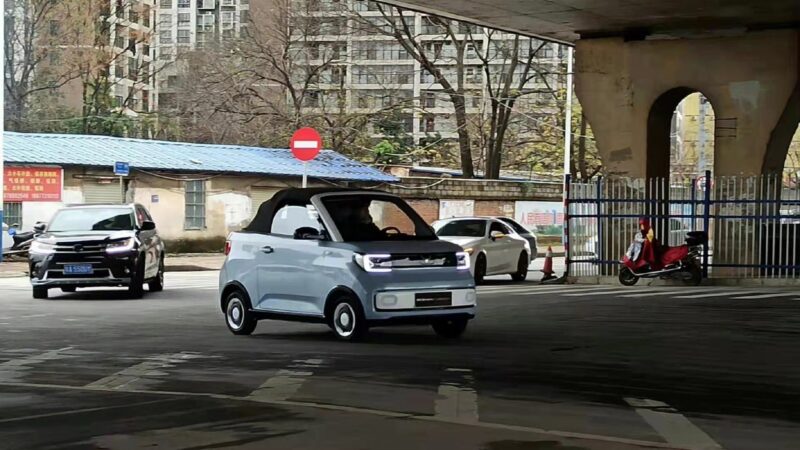 And in a short time, we will see one more Hongguang Mini EV version called "Gameboy." It will have a different exterior design and electric motor with 24 kW (33 hp). It isn't a surprise that many new Mini EV models will hit the market. This car has changed the game on the Chinese market with annual sales of 424,000. There are a lot of Mini EV's clones already, and Wuling should do its best to keep the consumer interest on that high point.
Source: Sina, MIIT