On February 17th, the China Association of Automotive Manufacturers (CAAM) released the top ten countries that China exports new energy vehicles to, with Belgium, Bangladesh, and the United Kingdom coming in the top three.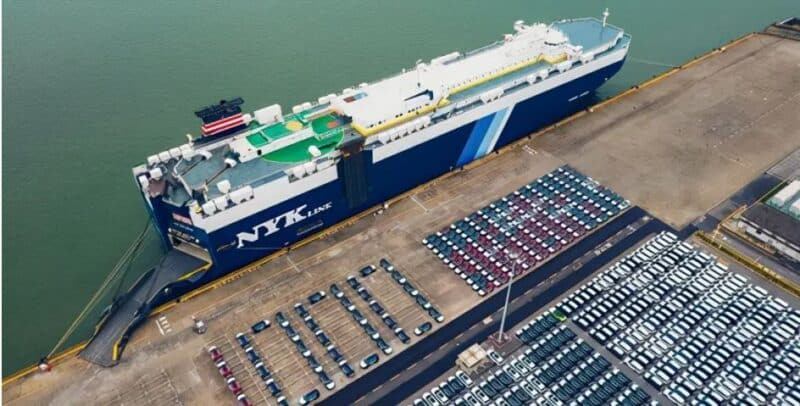 The full ranking was Belgium, Bangladesh, the United Kingdom, India, Thailand, Germany, France, Slovenia, Australia, and the Philippines. 424,000 new energy vehicles were exported to those ten countries, accounting for 77.8% of China's total export of new energy vehicles.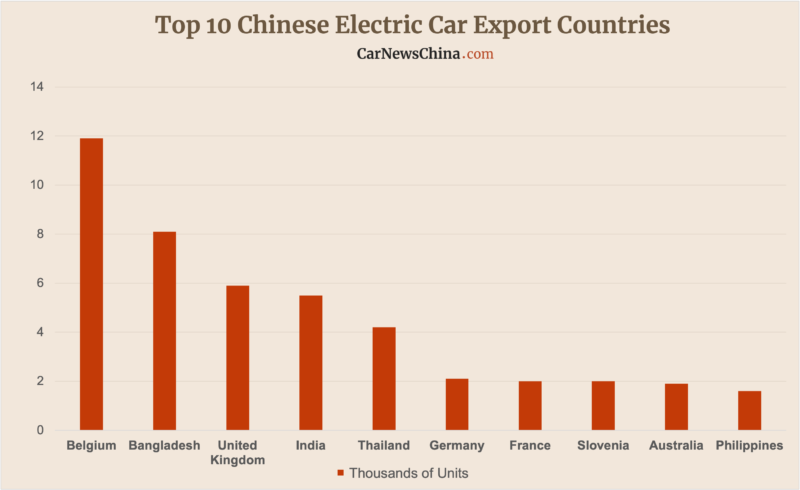 Phillipines and Bangladesh
In 2013, BYD officially entered the Philippines passenger car market. After nearly ten years of progress, BYD currently has more than 80% of the Philippines' new energy passenger vehicle market, ranking first in the Philippines market share.
According to the International Monetary Fund, the per capita GDP in Bangladesh for 2021 was only $2,138. This is not sufficient to own a four-wheeled vehicle. The main form of vehicle transportation in Bangladesh is two-wheeled and three-wheeled types. These types have been the first to be electrified. Several Chinese two- and three-wheeled electric vehicles have been sold in Bangladesh. A growing number of two-, three-, and four-wheeled electric vehicles on the road will be a challenge on Bangladesh's still-developing power grid.
An exciting trend is the increasing unit price of new energy passenger vehicles. In 2016, the unit price of new energy passenger vehicles was $2,200 per vehicle. In 2020, the unit price increased sharply to $11,800 per vehicle. Then in 2021, the unit price soared to $19,000 per vehicle during the pandemic with global supply shortages.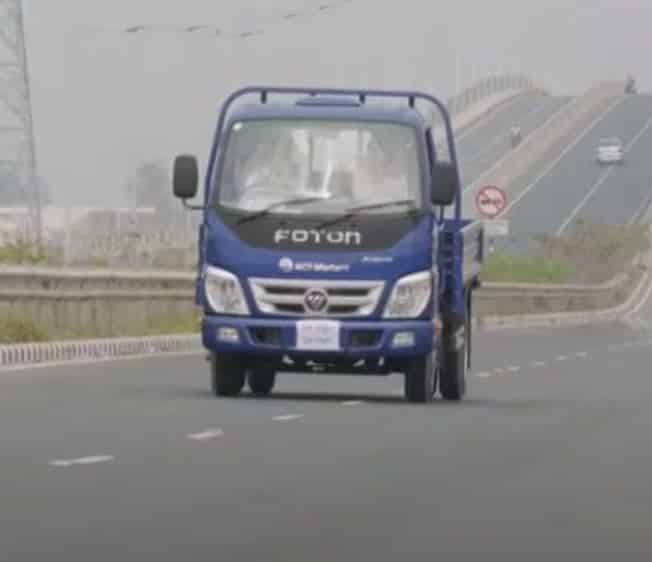 Belgium
While it might be surprising, Belgium is China's top export destination. As far as I know, there is a lot of unofficial EV import, with Belgian dealers importing literally whatever they can. Interesting to see that CAAM is probably counting this shadow import as well; otherwise, Belgium wouldn't be so high on the list. For example, non of the leaders of Chinese EV expansion – Nio, Xpeng, BYD is officially presented in Belgium (BYD officially sells some buses there, but not PVs). Contrary to this, to domestically little-known Chinese startup Aiways Belgium is one of its biggest markets.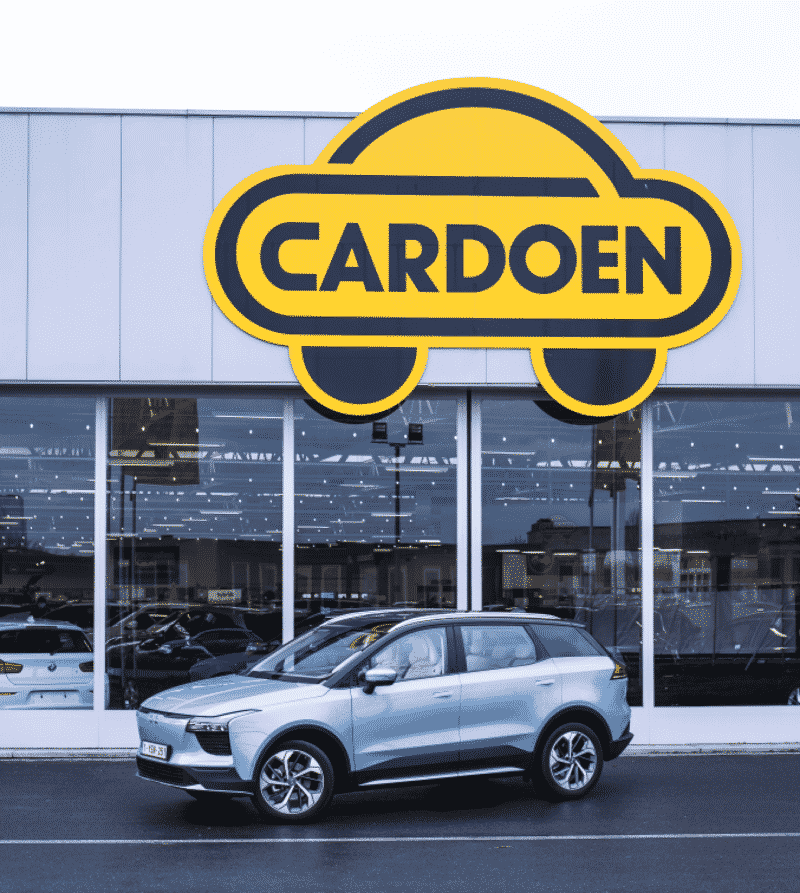 Norway
Norway has the highest EV adoption globally but didn't make it to the top 10. For our readers, it is not surprising. Despite heavy publicity of Nio, Xpeng, or BYD expanding to their first European market (not EU market though), their sales in Norway are in lower hundreds, BYD being exception selling lower thousands in 2021.
But don't get me wrong, this is not a failure. The purpose of Norway's expansion for these new EV startups is not to grow sales but more like brand building, preparing for EU expansion, checking if the car is suitable for local consumer habits, road conditions, weather, etc. I am not even talking about taping into European regulatory compliance processes. Since all these automakers want to build global EV cars, these experiences are more valuable than sales in this stage.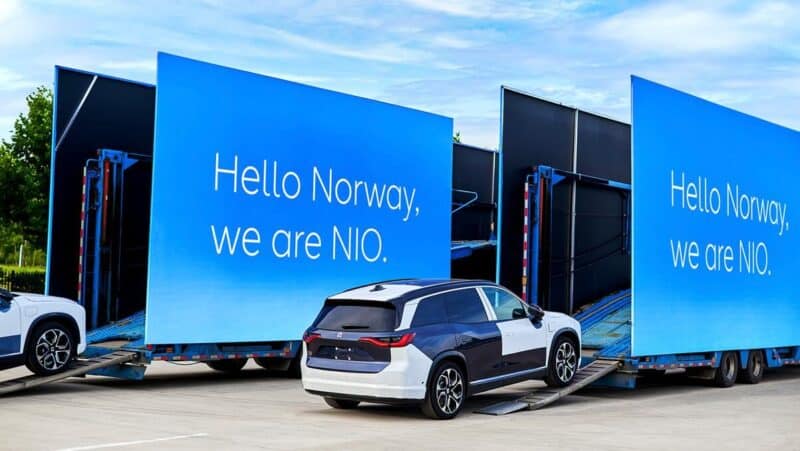 In 2021, SAIC Motor's MG and MAXUS brands sold more than 50,000 new energy vehicles in developed countries and regions such as Europe, Australia, and New Zealand.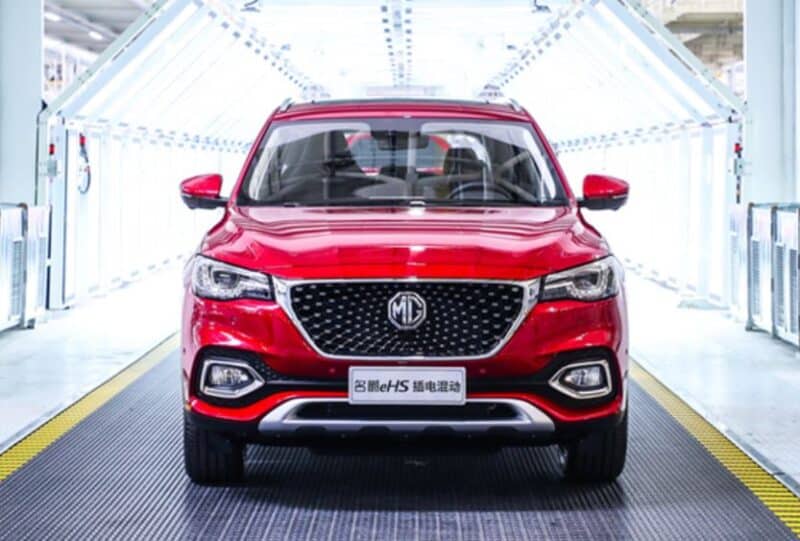 In recent years, many European countries have increased subsidies for electric vehicles to achieve carbon reduction goals. The rapid expansion of the European electric vehicle market has provided opportunities for China's electric vehicle exports. For example, the newer automakers such as NIO, Xpeng, delivered about 190,000 vehicles in 2021 in China, with the European market becoming their expansion targets.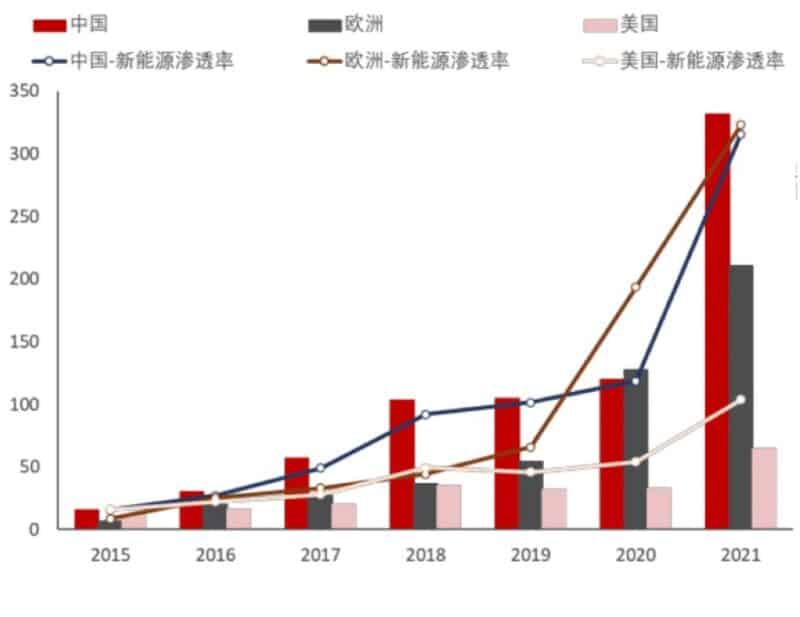 About CAAM
CAAM is a non-profit organization founded in Beijing in May 1987 formed based on the principle of equality and voluntariness, consisting of enterprises and institutions as well as organizations engaged in production and management of automobiles, auto parts, and vehicle-related industries founded within the boundaries of the People's Republic of China. It aims to promote rapid development of the automotive industry in China through policy research, information service, self-discipline in trade, international communication, and exhibition service. CAAM is a permanent and vice president members of the International Organization of Motor Vehicle Manufacturers.
Source: CAAM, 163, Sina Finance, Minsheng Securities