Chinese used car market has developed rapidly due to chip shortage, supply lines challenges, and Covid-related restrictions. The number of sold used cars in 2021 rose 22.6% in comparison with 2020 reaching 17.5 million second-hand vehicles. Prices of used vehicles have increased as well. As a result, some Tesla used cars cost more than new ones. Some dealers offer used Model Y even 2,700 USD more expensive than a new one with the same trim level directly from Tesla.
But at first, we will glance at the Chinese used car market.
Chinese used car market upsurge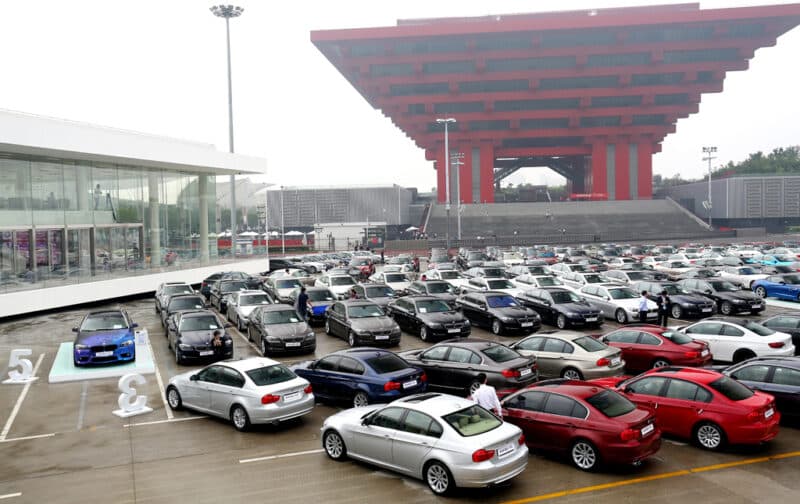 Speaking about the Chinese second-hand car market, it has been growing fast since 2019. The ratio of used cars sales to the new ones represents it perfectly. In 2019 this ratio was 0.55:1, so two sold used cars on one other vehicle. In 2020 this ratio rose to 0.64:1. And it is continuing to grow. Luo Lei, the Deputy Secretary-General of the CADA, told Chinese reporters that the used car market is the key to activating the entire auto market in China.
The new energy vehicle market has some challenges but grows anyway. Many potential consumers of second-hand vehicles used to think that new energy used cars have problems with battery performance and their value retention rate are low. In December 2021 value retention rate of 3-year ICE cars in China was approximately 65%; this number for 3-year EV was only 43%. But in January 2022 value retention rate rose significantly to 49.5%. This growth was caused by the reduction of the EV subsidies in China, chip shortages, and supply challenges.
Used Tesla costs more than a new one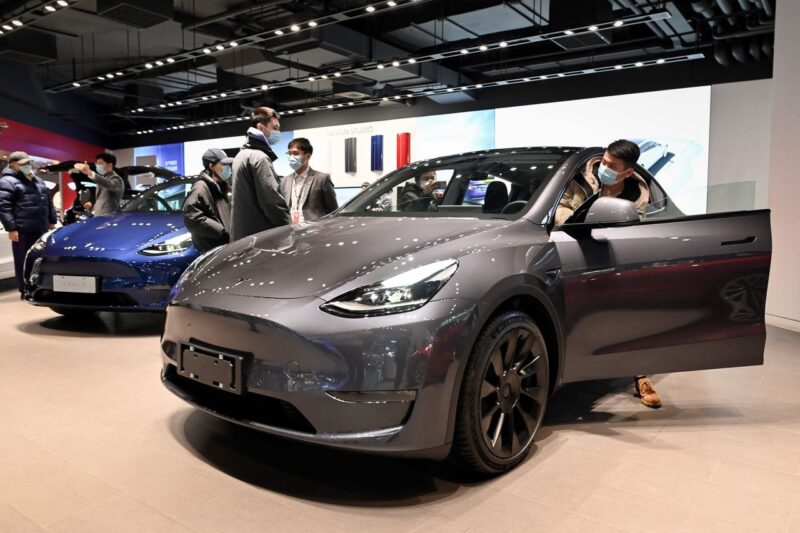 And finally, we are back to Tesla, whose used cars performed the best, overpricing the new ones. The second-hand car dealer based at Rongmei Road, Shanghai, told Chinese reporters that they purchased two rear-wheel-drive Tesla Model Ys from the factory in September 2021 for 276,000 RMB (43,575 USD). Since that time, the new rear-wheel-drive Tesla Model Y price rose to 301,840 RMB (47,655 USD). This sounds almost like buying a Tesla car is an investment thanks to its policy of continuing price increases.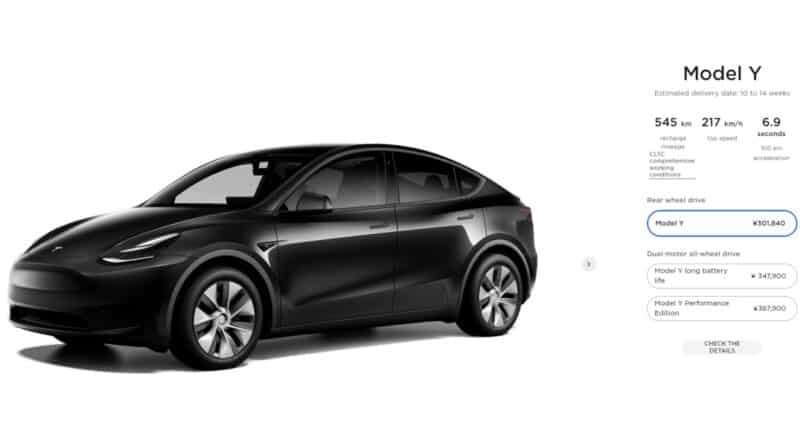 Moreover, Chinese consumers should wait in line for up to 6 months to buy a new Model Y. So, the used Tesla Model Y price has risen to over 300,000 RMB (47,350 USD) at many dealerships. We have even found a rear-wheel-drive Tesla Model Y with a standard battery costs 319,000 RMB (50,360 USD). It is 2,705 USD more expensive than the new one from the factory! The advantage – no waiting, just pay and drive.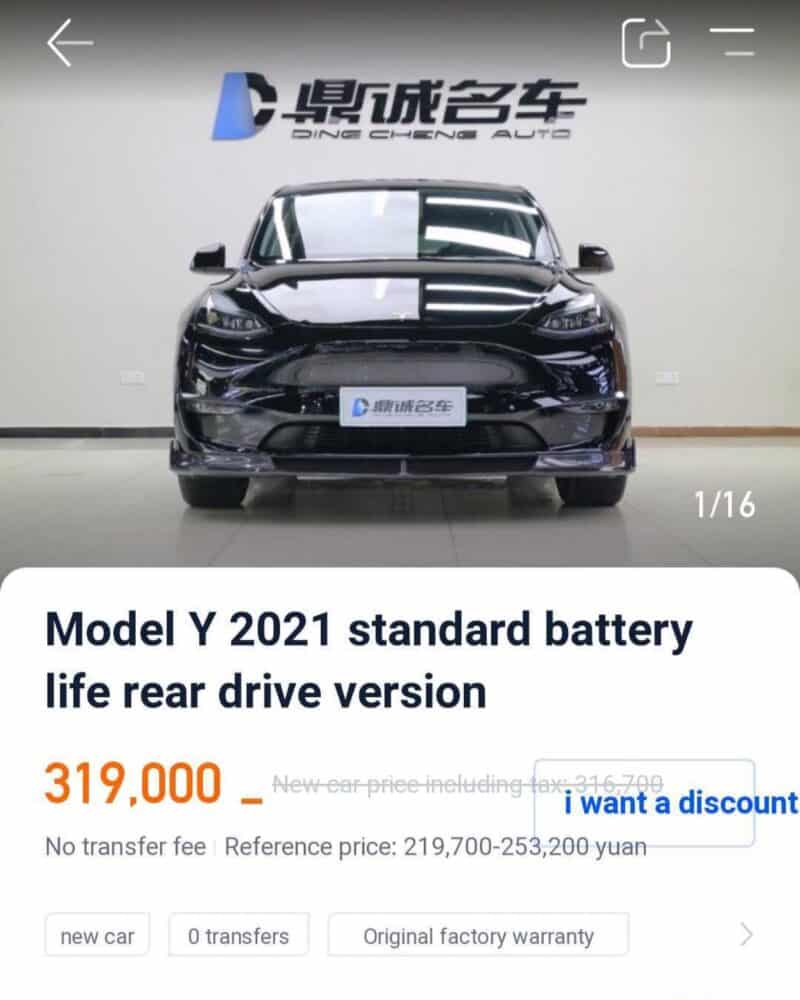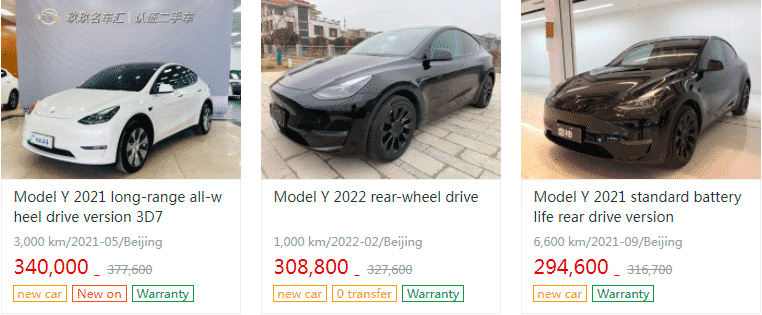 Consumers prefer to buy used cars because it is more convenient in their point of view – after paying the money you don't have to wait several months.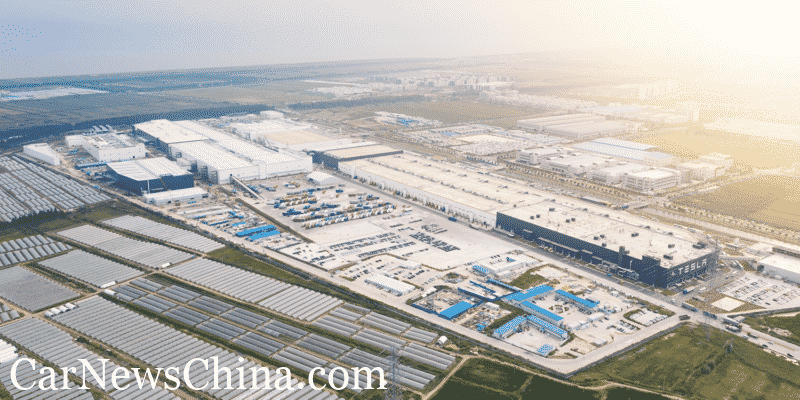 In China, Tesla cars are produced by Giga Shanghai. In 2021 this factory produced more than 480,000 vehicles, becoming Tesla's global production base. The annual Tesla sales in China reached 320,000 cars. Moreover, there are rumors that the next Gigafactory is in the works in China.
At present, the rear-wheel-drive version of Tesla Model 3 in China is priced at 265,600 RMB (41,930 USD) after subsidies. The Performance version is 339,900RMB (53,660 USD). The rear-wheel-drive Tesla Model Y costs 301,840 RMB (47,655 USD), while the long-range version is 347,900 RMB (54,925 USD), and the Performance version is 387,900 RMB (61,240 USD).
Source: Sohu, Sina, Tech in Asia