Spy shots showing the upcoming Tank 500 PHEV testing in China. It will hit the market in 2022.
The pictures show that the Tank 500 PHEV is very similar to its mild-hybrid version. At the same time, camouflage covers all the exterior details. So it's hard to distinguish details of Tank 500 PHEV appearance. Only a charging plug on the rear left of this SUV reveals that it is PHEV. The rest of the exterior looks very close to an MHEV Tank 500 with its rough shape. Its front end has a huge grille and a notch on the hood. The rear lights of this SUV are rectangle-shaped. There is a place for the spare wheel on the back. The side of Tank 500 has a traditional look for the full-size SUV segment.
As the Tank 500 PHEV is being tested on the roads, it could hit the Chinese market this year.
Tank 500 HEV for Thai market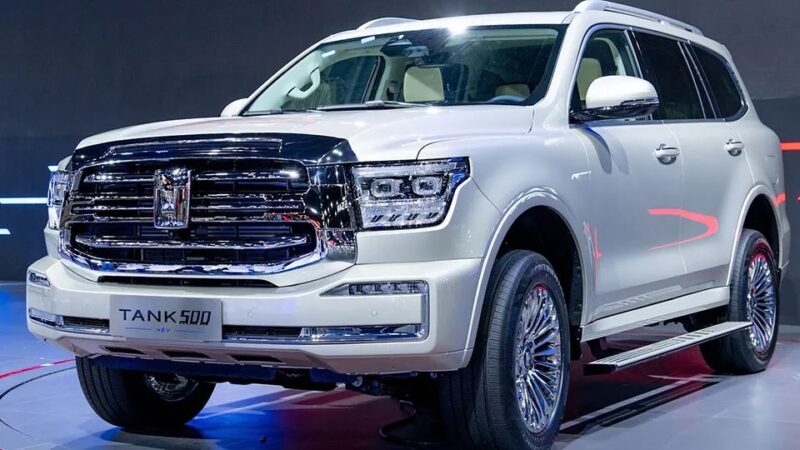 Previously a Tank 500 HEV was presented at the auto show in Thailand, it hasn't hit the Thai market yet. Its exterior also did not differ in any way from the Tank 500 MHEV. According to information from the Chinese media, the Tank 500 HEV for the Thai market will be equipped with a 2-liter ICE and a 9HAT gearbox. The peak power of this system is 245 hp and 380 Nm. Tank 500 HEV and Tank 500 PHEV probably are different cars with different powertrains.
A few facts about Tank 500 MHEV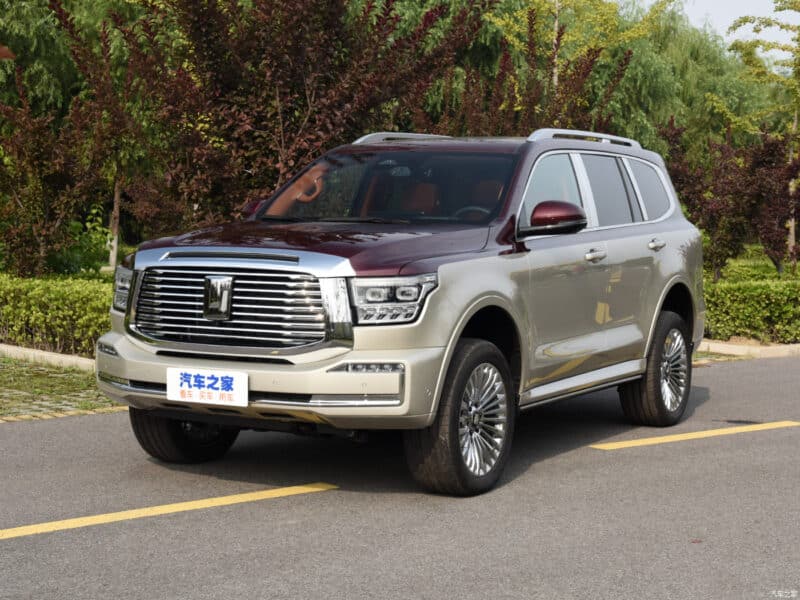 The MHEV version will enter the Chinese market on March 4, 2022. This SUV is built on the Haval H9's "P03" platform and has dimensions of 5070 x 1934 x 1905 mm with a wheelbase of 2850 mm.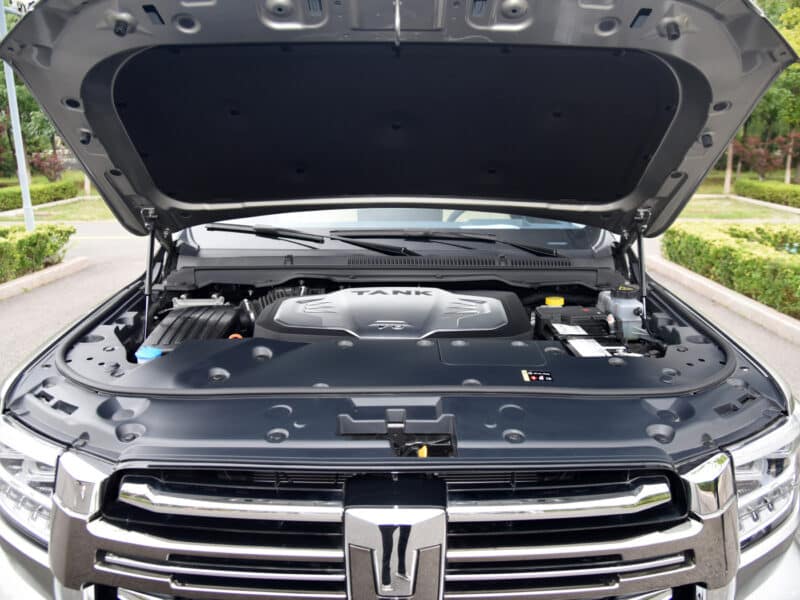 It is worth noting that the Tank 500 MHEV has got a 3-liter bi-turbo V6 paired with a 48 V Belt-driven starter-generator. The peak power of the system reaches 354 hp and 500 Nm. The Tank 500 MHEV is positioned as a premium SUV and has a price tag of 335,000-395,000 RMB (53,000-62,500 USD).