In China, the central government has to approve every new car before an automaker can launch it on the market. The approved vehicles are added to a list, and that list is published by the government every month. The list includes images and basic specs. We have selected the most interesting new energy vehicles from this list.
A Porsche Taycan? No, It is a BYD Seal
The BYD Seal is a medium-sized electric sedan. Its design is based on the Ocean X design language, unveiled in September 2021. The production model slightly reminds a Porsche Taycan with its headlights. Moreover, it has a streamlined bonnet, pop-out door handles, and an aerodynamic shape. The dimensions of this Seal are 4800/1875/1460 mm with a wheelbase of 2920 mm. It is a heavy sedan with a curb weight of 1885-2150 kg.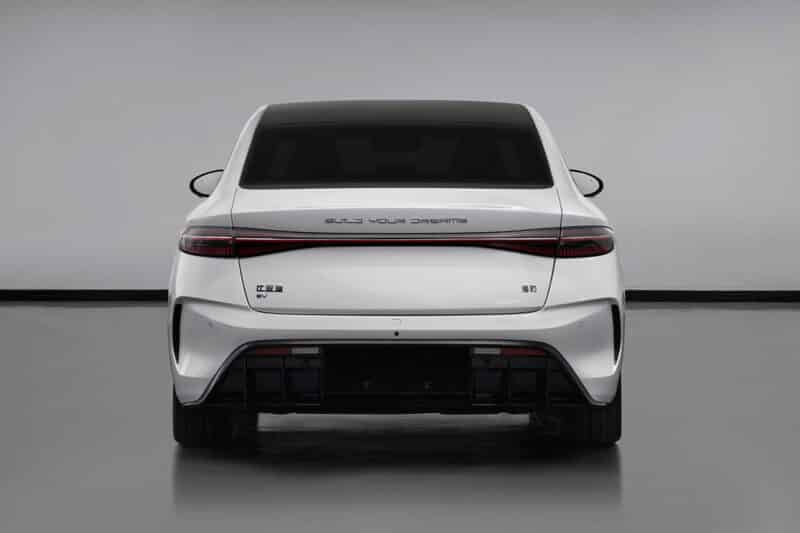 A BYD Seal is equipped with an LFP battery with unstated capacity. The most powerful version of the Seal has got two electric motors onboard. The front motor generates 160 kW (218 hp), and the rear has an output of 230 kW (313 hp). Together they generate 531 hp – this is a lot of power. But a BYD Seal also got two one-motor versions. The first one has a 230 kW (313 hp) electric motor, and the second one has an electric motor with an output of 150 kW (204 hp). The top speed of a BYD Seal is limited to 180 km/h.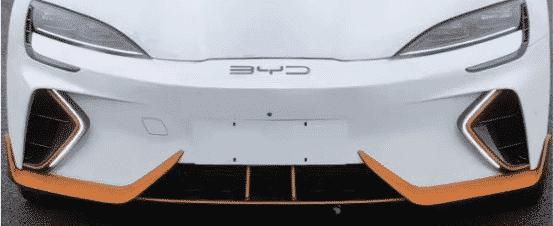 Changan Lumin Corn – a tiny car under a new brand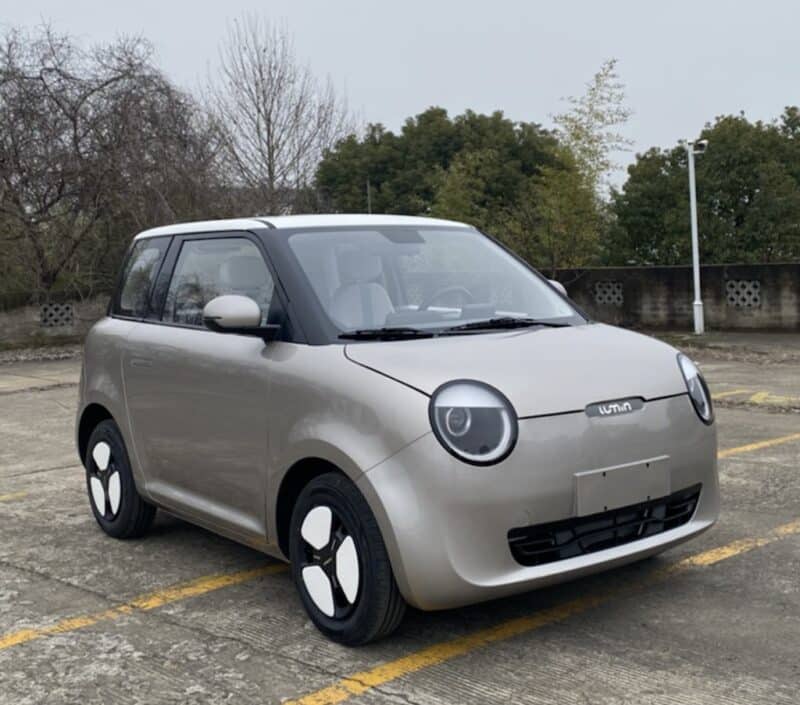 Changan Lumin Corn is the first vehicle from a new Changan brand called Lumin. Previously, this vehicle was known as Changan A158. It is a four-seat, two-door city car based on the EPA0 platform. Changan developed this platform for city cars and small hatchbacks. Now this car is known as Corn (Chinese: 糯玉米 Nuoyumi). It was said to rival the Wuling Hongguang Mini EV. But it seems that these cars have many differences.
The Changan Lumin Corn got rounded LED headlights, taillights, and a minimalistic look. This car may have pop-out door handles. Standard door handles are also available. The wheels of this car are 165/70 R14.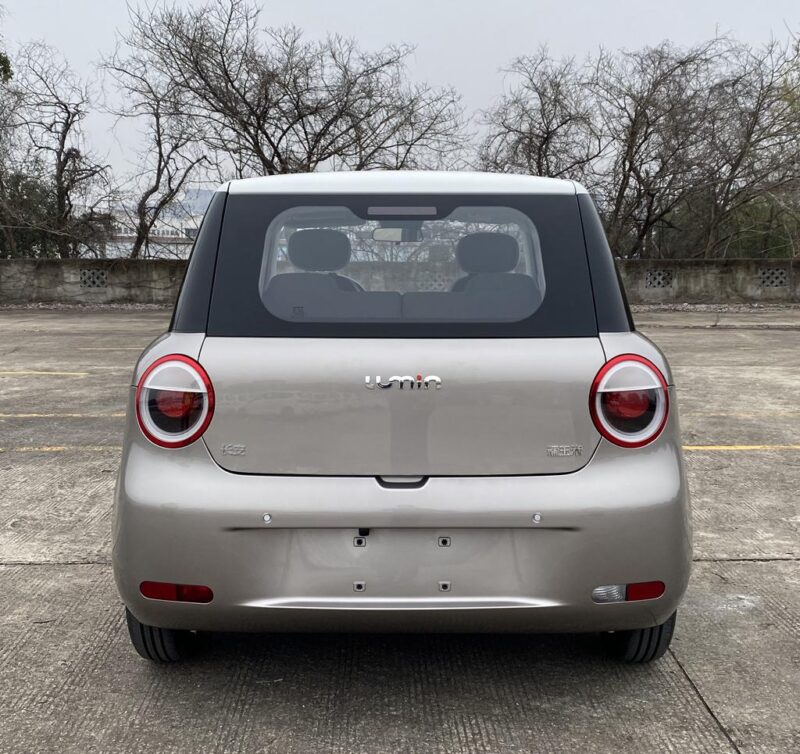 The size of a Changan Lumin Corn is 3270/1700/1545 mm with a wheelbase of 1980 mm. This is a small car. But it is bigger than Wuling Hongguang Mini EV. Corn is 353 mm longer, 207 mm wider, and 76 mm lower. So this tiny Corn dwarfs Hongguang Mini EV. By the way, the curb weight of this EV is 840 kg, which is 175 kg heavier than Mini EV.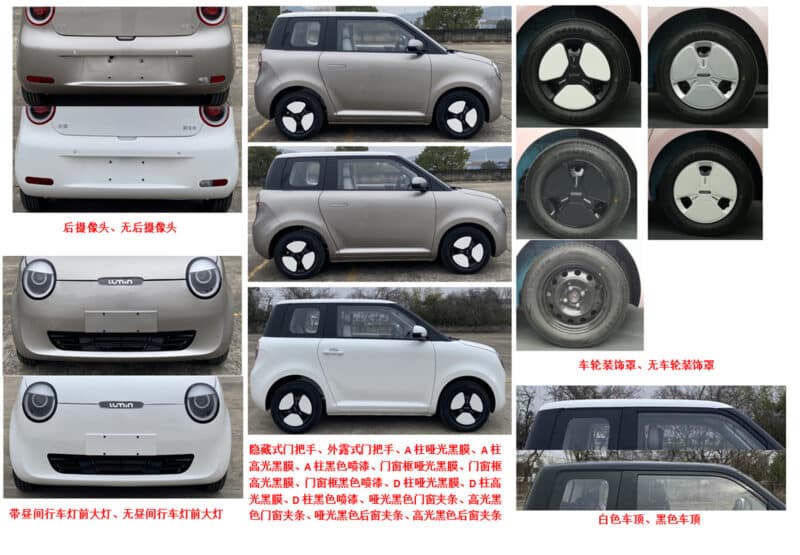 The Changan Lumin Corn has an electric motor with a power of 30 kW (41 hp). The top speed of this city car is 101 km/h. According to MIIT, you can get rid of a lot of stuff here to make this car cheaper. There is a version without running lights, a rearview camera, wheel caps, etc. So this car will probably play in a very wide segment.
Geometry E. Just an E now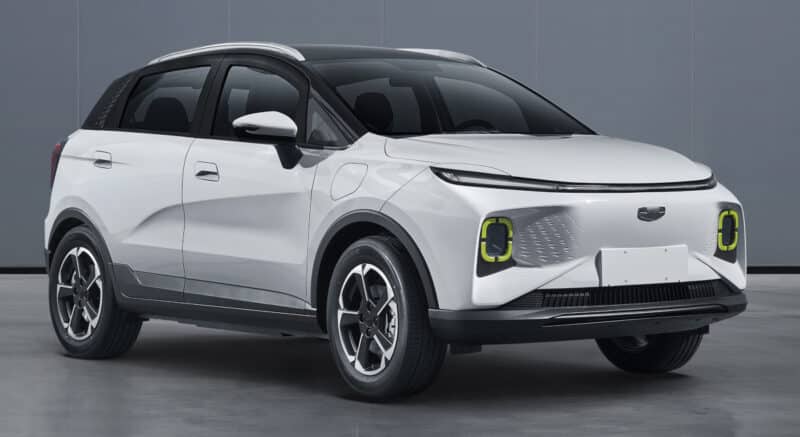 We have written about Geometry E recently. This small electric SUV is based on a petrol car Geely Vision X3. In February, it appeared in the announcements as the Geometry X Thunder Tiger. But later, Geometry decided to change the name and released official images of this car named Geometry E. Now it appeared in new MIIT announcements under the E name.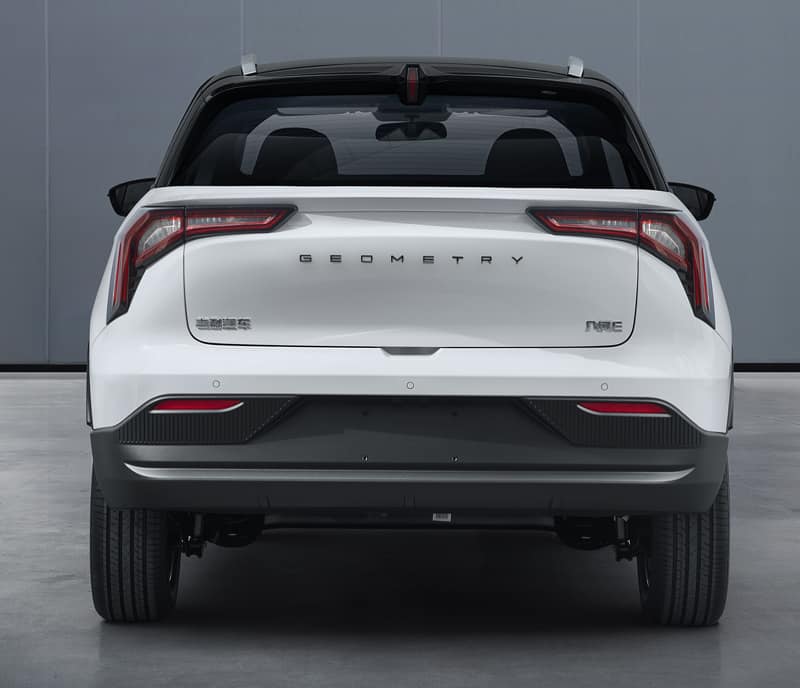 The appearance of this EV didn't change. The Geometry E still has its fuzzy bumper and split headlights. Its dimensions are the same (4006/1765/1550 mm with a wheelbase of 2485 mm). The electric motor still delivers 81 hp, but the top speed of the Geometry E was reduced to 102 km/h.
Source: MIIT