Lynk & Co has applied for a facelifted 03 sedan patent. Lynk&Co calls it a new car, but it is a typical mid-term facelift – same size, same engines, different design. The fresh design of this vehicle became controversial. Some people like the facelifted Lynk & Co 03 appearance, and others hate it. We can't deny that Lynk & Co designers went for sporty looks with this car.
Let's start with the front end of the facelifted Lynk & Co 03. This part of the car got the most amount of criticism. As we can see on patent images, the 03 has two versions. One of them looks sportier; it's a 03 Plus version. In general, these trim levels have a lot in common. The 03 sedan still got split headlights, with running lights on the bonnet line.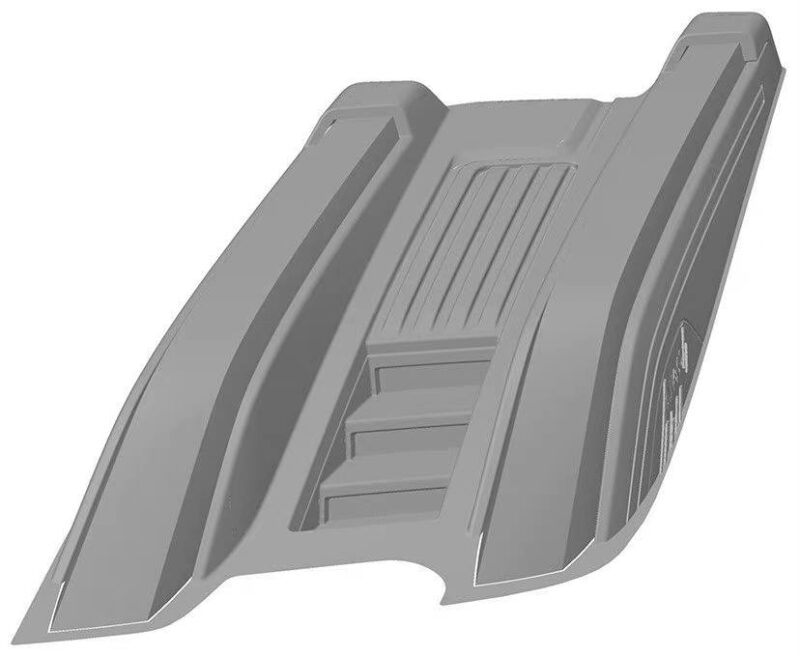 The shape of these running lights changed. Each of them got two separated horizontal LED bars with hazard lights between them. Apart from lights, there are a lot of changes.
The front end of the facelifted 03 sedan got a colossal grille, many shapes, and sharp lines. The designers of this car wanted to make it sportier. But it became strange looking. At first glance, you may even think that this car hasn't got its front bumper. The front number plate also looks not in its place. And there is a radar under the plate, which also looks odd. The significant features of the "Plus" trim level are the bonnet vents, bigger rims, mirrors, and front spoiler.
From the back, Lynk & Co 03 looks better. It differs from the previous model by having longer taillight units and another bumper. As we can see, the 03 Plus trim level got a different rear bumper and exhaust pipes. One more difference is the rear spoiler. The regular 03 version has a standard spoiler, and the 03 Plus has a ducktail spoiler and an active spoiler. From the side, a new Lyn & Co 03 stays in line with the current model. It looks like a new vehicle's dimensions are the same as the current one (4657(4692)/1840/1472 mm with a wheelbase of 2730 mm).
There is no information about the facelifted Lynk & Co 03 drive train. It can be similar to a current 03. It has four ICE versions and one PHEV. The least powerful ICE 03 has a 1.5 three-cylinder turbocharged engine for 180 hp and 265 Nm. Other ICE trim lines are equipped with 2.0 four-cylinder turbocharged engines with a 190-265 hp power output. This car's top trim levels got a 4wd. The Lynk & Co 03 PHEV has a 1.5-liter engine with 180 hp and an electric motor for 82 hp. Very complicated lineup, typical Geely!
Source: Autohome, Weibo