The Geely Jiaji minivan was spied in China. Photo spies were lucky to find an updated minivan on the road without camouflage. An even bigger coincidence was that the current Geely Jiaji turned out to be parked next to the face-lifted model. The new vehicle adopts a design language called "Vision Starburst". A similar design was adopted by several Geely cars, including Boyue (Atlas) and Emgrand L. Aside from the exterior design, the changes affected the interior of the model and even its name.
What is Geely Jiaji
The current Geely Jiaji is a minivan with dimensions 4706/1909/1690 mm and a wheelbase of 2805 mm. This vehicle goes only six seats. The Geely Jiaji got ICE and PHEV versions. The first one has the 1.8-liter four-cylinder turbocharged petrol engine for 184 hp and 300 Nm. As for the PHEV, it comprises a 1.5 three-cylinder turbocharged petrol engine for 177 hp and an electric motor for 82 hp. The combined power of this plug-in hybrid system is 190 kW (258 hp) and 415 Nm. The price of this minivan in China is 119,800-168,800 RMB (18,820-26,510 USD).
Geely Jiaji Facelift
The exterior of the Geely Jiaji hasn't got radical changes. It can be distinguished from the current model from the front by a different grille and bumper. But the front optics of the minivan remained the same. More changes on the back include a taillight unit, vertically arranged reflectors, and chrome-plated exhaust system trims. Now the Jiaji looks sportier, but does such a design fit a minivan is another question.
On the fifth door of the minivan, we can see the characters "嘉际" (Jiaji) with the letter L. So the face-lifted minivan will be called "Jiaji L". The photo shows that the updated model has hardly become longer than the current one. The wheelbase of the minivan remained the same.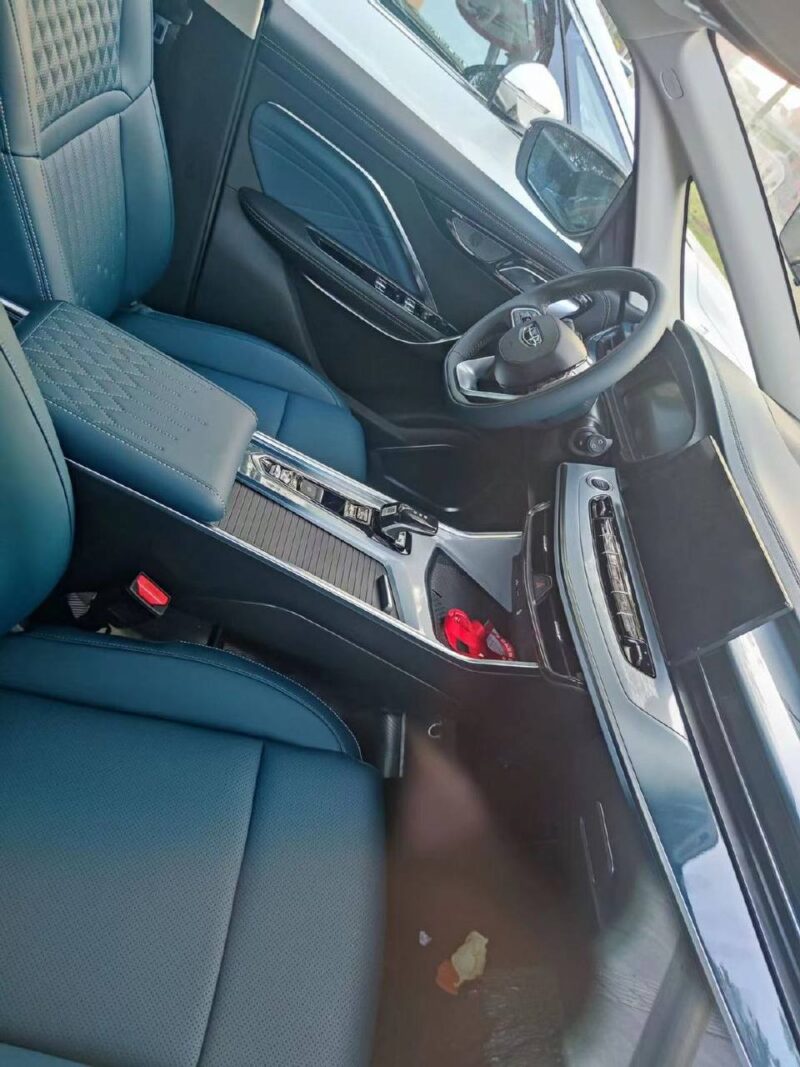 The interior of the updated Geely Jiaji also has changed, mainly in the central tunnel. This vehicle's gearbox is the same as inside Geely Coolray (Binrui). The cup holders became larger, the armrest became a single element and increased in size. It's also interesting that the interior got a new color scheme with blue.
We don't know yet what Geely Jiaji's engines will be, but we'll watch it.
Source: Weibo