Here we have the upcoming Changan Shenlan C385 electric sedan, spied testing undisguised on a highway in southern China. The car looked great, modern and smooth, painted in pearl white with black window frames and other detailing.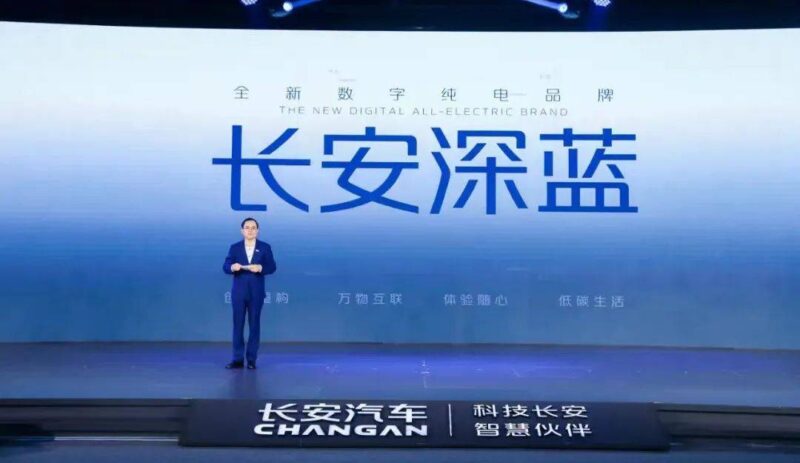 Changan Shenlan (长安深蓝) is a new brand under Changan New Energy, itself a subsidiary of Changan Auto. The new Chinese EV brand was announced on April 13. The best translation of Shenlan is 'Deep Blue' but it is yet uncertain which English name the brand will use. 'C385' is a code name, the real name will be unveiled later this year. Like every new electric vehicle brand from China, Shenlan has big plans. They want to launch five vehicles in the coming years. This year, they will launch the C385 and an electric SUV code named C673. The Shenlan brand aims at the mid-segment of the market, with a projected price range ranging from 200.000 to 300.000 yuan.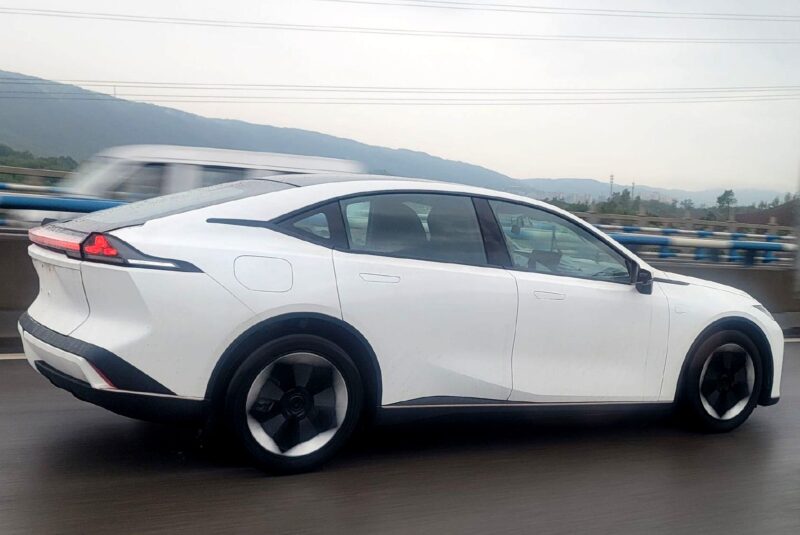 The C385 has an extremely low drag with a Cd of only 0.23, which will surely help to improve range. It is a sizable vehicle: 4800/1880/1480, with a 2880 millimeter wheelbase. The C385 will come i single-motor and twin-motor version, with a range of minimal 500 and maximal 700 kilometers NEDC.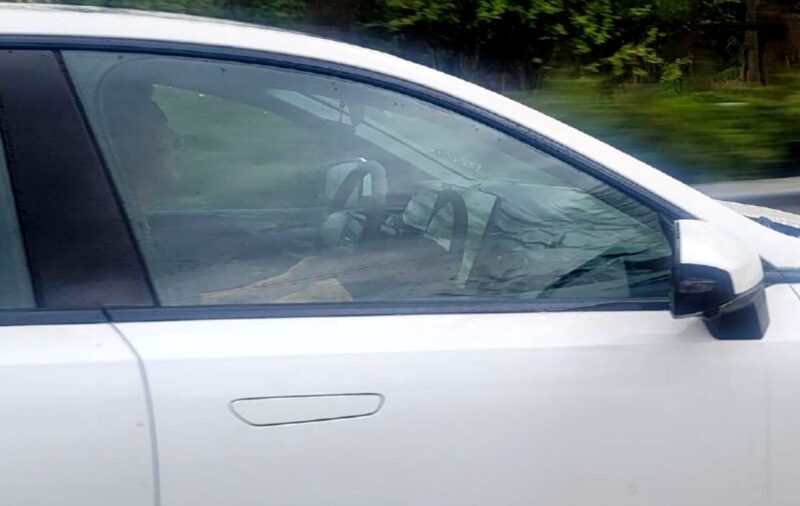 The car features a frameless door design and pop-out door handles. The dashboard has a traditional setup with a separated digital instrument panel and infotainment screen.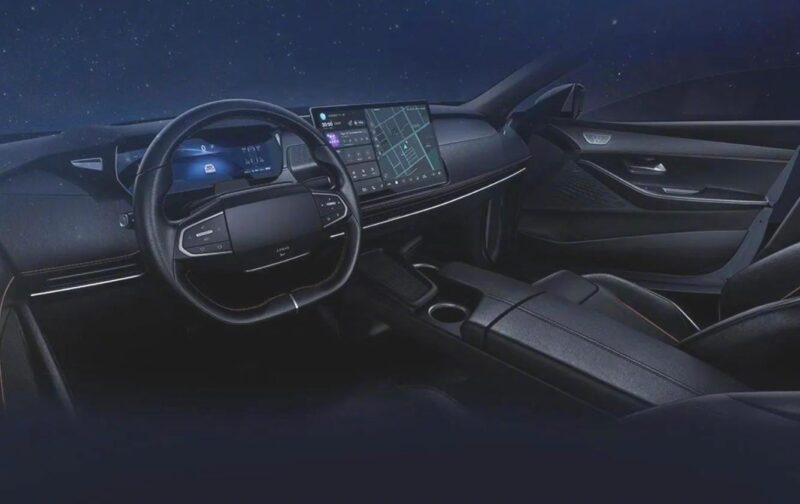 Earlier, the company released this image of the interior, confirming the design seen in the car on the highway. The twin-spoke steering wheel is a new design trend in China. Lots of brands are adopting these wheels lately, mostly with a flat bottom. The rest of the interior seems a bit dull but let's wait and see how the real thing looks.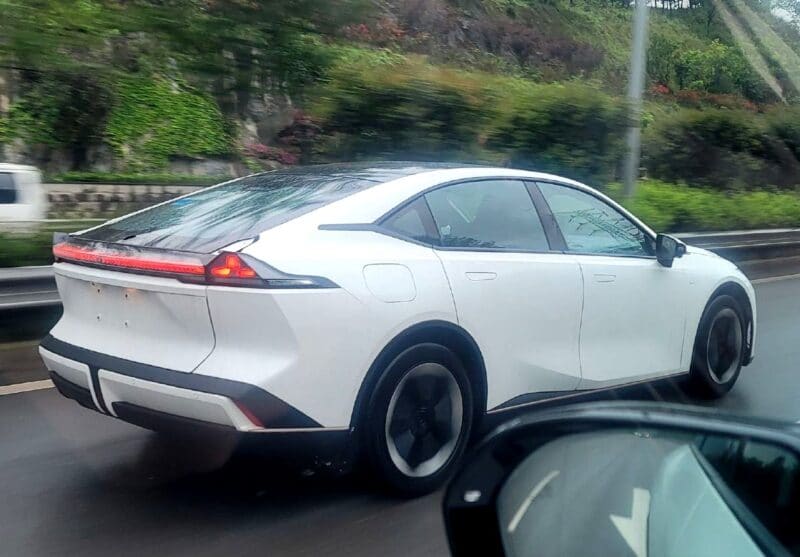 Design at the rear is very strong, well-shaped with a beautiful light bar and a racy bumper section.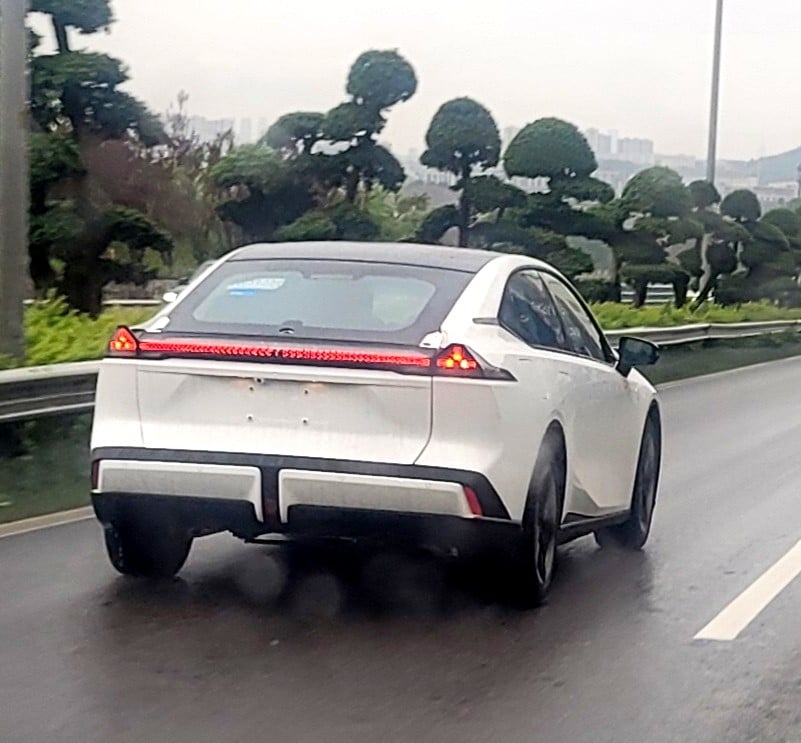 The light units look like little tail fins! Debut of the Changan Shenlan C385 was originally scheduled for the Beijing Auto Show later this month. But sadly the show has been cancelled due to the pandemic. So hopefully we will see the final production version at an other event later this year.