On April 26th, Chinese electric car brand NIO announced a new milestone – production of 200,000 vehicles.
Coming just four years after their first mass-produced car went on sale, the ES8, the achievement is an impressive one for a high-end car company that didn't even exist 10 years ago.
While the first 100,000 cars took almost three years, between May 2018 and April 2021, it has taken NIO just one more year to reach 200,000.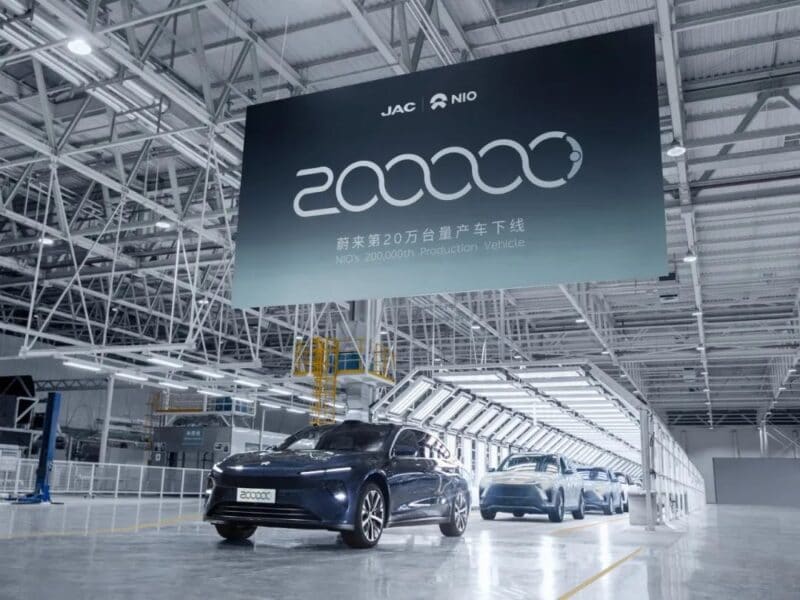 A New Era Begins
Less than a month ago, NIO launched one of the most important models in their fledgling existence, the ET7 sedan.
The first non-SUV car from NIO, apart from the limited-production EP9 supercar, the ET7 aims to take them into the big time and is directly targeting the staple products of Europe's elite car makers.
It's also the first car to make use of the new NT2.0 second-generation technology platform which will underpin the ES7 SUV and the Tesla Model 3-rivalling ET5 sedan which launches later this year.
The brand's other models, the ES8, ES6, and EC6, will receive upgraded cockpits later this year. Existing users will also get the chance to upgrade their digital cockpits.
Whilst impossible to predict given the current production challenges in China, at the current rate of sales it would take around 10 to 11 months to reach 300,000 sales, but with the ET7 now online and the ET5 coming on stream this year it may just be achievable within 2022.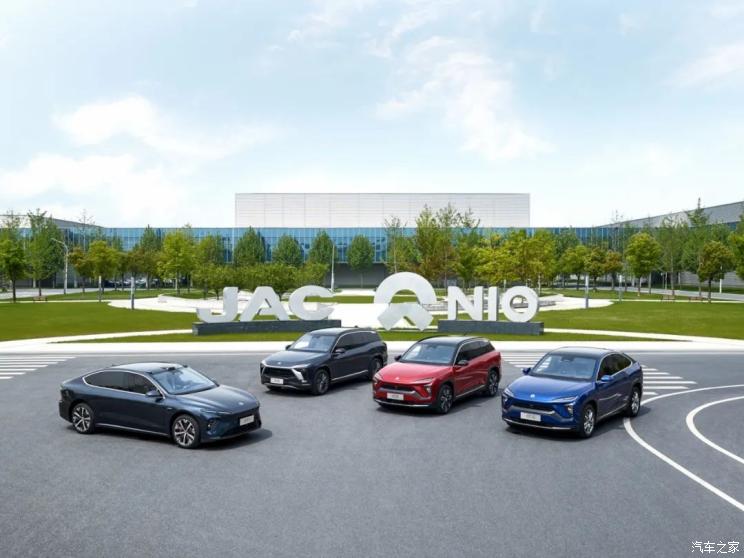 Complete Range
With the brand's line-up soon to consist of two sedans and four SUVs, NIO are in good shape to continue their expansion into Europe.
Already present in Norway, the brand last year stated its intention to be in 25 markets by 2025. Germany, the Netherlands, Sweden, and Denmark are next in line for 2022 launches.
To support the rapid growth, a second manufacturing base is currently under construction in Hefei at the planned 'NeoPark'. NIOs are currently produced under a manufacturing agreement with JAC and the second factory is part of this agreement.
The second factory is set to open in Q3 this year.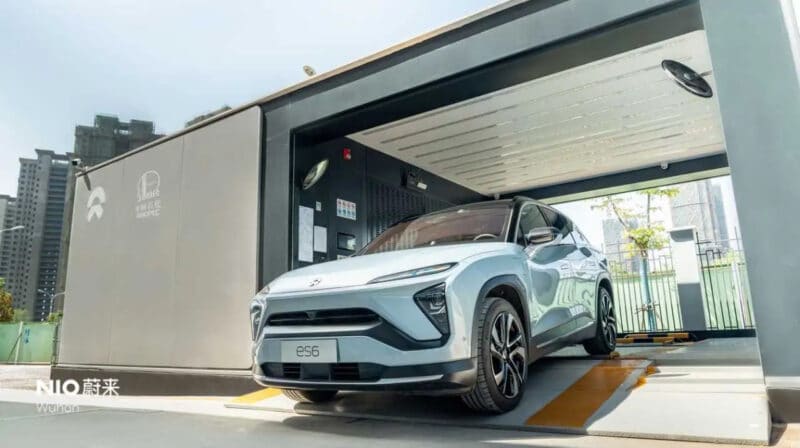 Battery Swap Champion
NIO's unique selling point at present is the ability to complete battery swaps. These see the car's entire battery removed and replaced in around three minutes, significantly reducing charging times associated with electric vehicles.
Although other brands are starting to scale their battery swap operations, NIO has been the lone pioneer of the technology, opening their 900th such facility last week.
The swap technology is part of a partnership with their battery supplier, CATL, who are also launching their own battery swap stations this year.
NIO also plans to open another 100 sales outlets and 50 service centres and authorised service centres this year.
In addition, they are increasing investment in their full-stack capabilities and in-house technologies. R&D investment will double year-on-year, and the R&D team will include 9,000 personnel by the end of the year.
Article credits: NIO