Chinese tech giant, Baidu, has successfully acquired its latest batch of unmanned taxi licenses in Beijing. The number of autonomous vehicles in Apollo Go's Beijing fleet has now increased to 20 and an addition of 20 more is in the works.
Baidu is currently operating the second-largest unmanned autonomous driving fleet in the country. Unmanned pickup points in Yixhuang have also risen to almost 300 in number.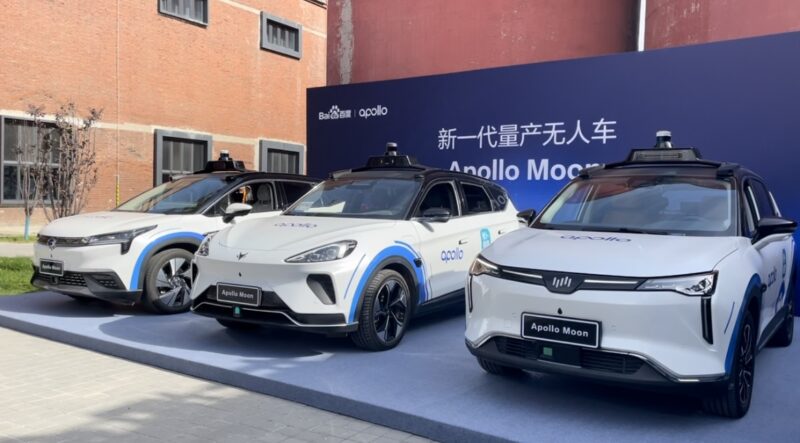 This time, the company has been able to add 10 new unmanned autonomous vehicles to the fleet, all of which are the Appollo Moon Arcfox version. It is part of Baidu's fifth generation of self-driving cars. Several improvements have been achieved in refining self-driving technology.
Independent control of four-door locks, rear passenger status detection, and dynamic identity authentication for incoming or outgoing passengers is new this time. For the passengers, seat belt reminders, voice-activated interactions, and smart doors are also present among other features.
All the updates are not just limited to inside the vehicle as vehicle status is now displayed on the roof of the vehicle. It helps in recognizing the passengers and vehicles much easier.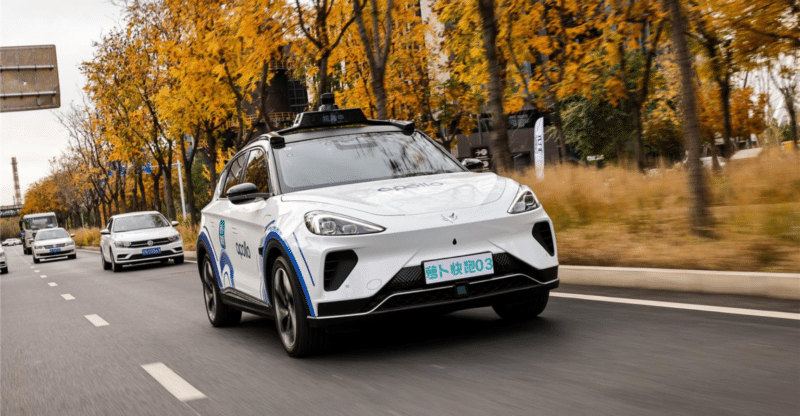 At the end of last month, Beijing released its "Implementation Rules for the Management of Unmanned Road Testing and Demonstration Application of Passenger Vehicles in the Pilot Zone of the Beijing Intelligent Connected Vehicle Policy". Baidu was among the first companies to be getting the approval to demonstrate its unmanned vehicle capabilities and applications.
The name of the self-driving taxi fleet is Apollo Moon, reminiscent of the Apollo Moon program. Three different vehicle types are used: Apollo Moon Arcfox, Apollo Moon WM Motor, and Apollo Moon Aion.
Baidu does not build the cars itself, but these are based on the BAIC Arcfox Alpha-T, the Weltmeister W6, and the GAC Aion LX, respectively.
Apollo Moon performed a demonstration of its system within a 60-kilometer area on Beijing public roads. This was in the city's high-level self-driving demonstration area.
Self-driving services were also deployed in Beijing, Shanghai, Shenzen, Guangzhou, and other major Chinese cities. Passenger orders had reached 213,000 in fourth quarter 2021.
The taxis don't drive through the entire city but only within designated zones, such as the Beijing Economic-Technological Development Area (BDA) in Yizhuang town in Daxing District, and also in Tongzhou District. Baidu operates 300 unmanned pickup points that are used by these taxis.
Sources: Inotgo.