Xia Yipin, the CEO of Jidu Automobile has made an announcement related to the company's car-making progress. Jidu's first mass-produced car has begun mass production of mold casting. ROBO-01 is the first car from Jidu and is marketed as an autonomous robot car concept.
According to the CEO, Jidu automobile has carried out a lot of technical research and development in the molding process. This was done to make the futuristic design possible in mass production. An engineering breakthrough was achieved in the form of super large depth stamping.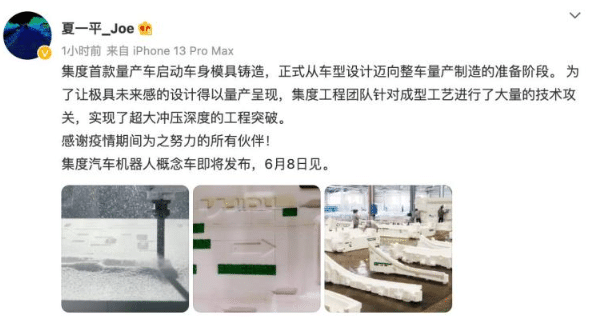 The curve shape of the outer side panel requires it to be molded at nearly 300mm. This kind of large undulating design is not common to mass-produced road vehicles and is limited only to sports cars or hypercars. The difficulty of the process causes it to be rarely used.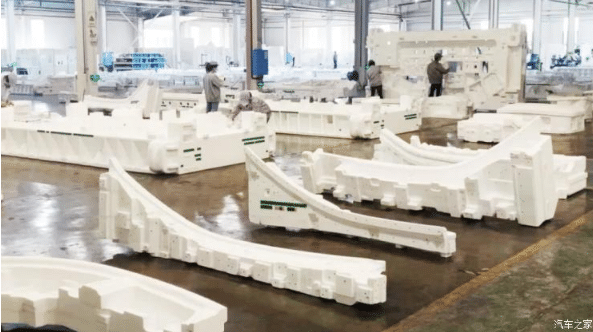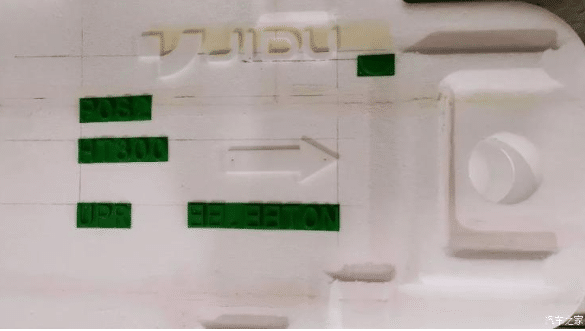 Jidu does not plan to just focus on mass production. The first autonomous robot concept car, the ROBO-01 will be unveiled on June 8th. This will be shown in the Baidu Metaverse "Xi Rong". There are speculations that a real concept car model might also be shown but it can be said for sure.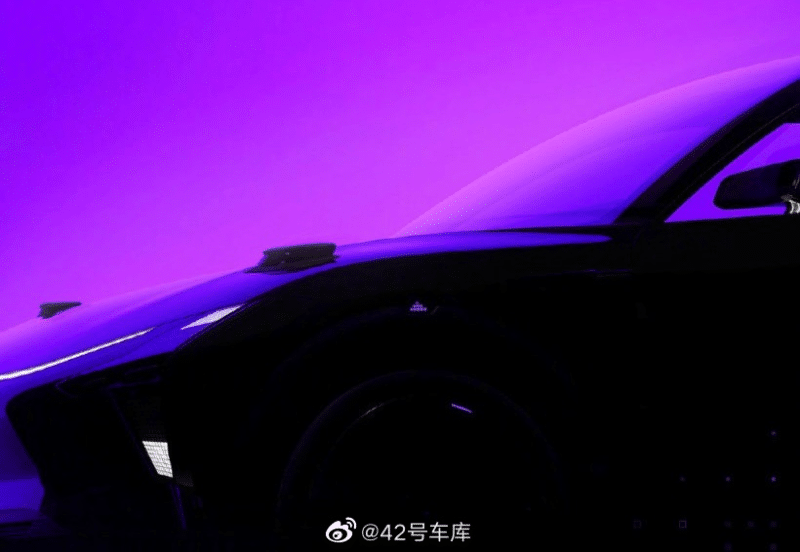 As Baidu is the major shareholder in Jidu Auto, it seems like the wiser decision to launch its concept car within the company's metaverse. It is a purely marketing related decision.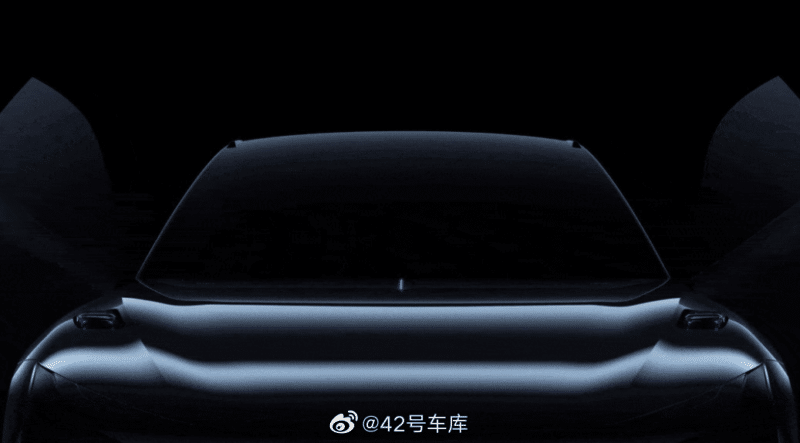 Not much is presently known about the robot concept car ROBO-01 as only a preview image has been released. This has added greatly to the mystery factor and anticipation for the June 8 ROBODAY event.
The vehicle shown in the pictures is the smaller SIMUcar 2.0 and will most likely be the concept car set to be unveiled. Before this, the company released photos of an SUV, the SIMUcar. You could not help but notice the long hood, even with the camouflage.
In March 2021, Baidu and Geely established a joint venture, Jidu Auto, in Shanghai with a total registered capital of 2 billion yuan, Baidu holding 55% and Geely 45%, and CEO Xia Yiping.
Ever since, both the companies have been making immense progress, both individually and combined. Another strategic cooperation agreement was met between them in mid of May 2022. Both parties will be playing their respective roles to develop Artificial Intelligence and cloud technology. Baidu has vast technological experience in mobile ecology, intelligent transportation, autonomous driving, intelligent manufacturing, and AI. Meanwhile, Geely will contribute its industrial resources.
Meanwhile, Geely also plans to rapidly expand its EV lineup and enter the high-end pickup truck battle with the RADAR brand.
All eyes are on Jidu as it nears the June 8th ROBODAY event.
Source: Autohome.