The Changan Lumin Corn was launched in China with a starting price of 48,900 RMB (7,300 USD), 301-km range, and 41 hp. It is a promising player in the electric city-car segment in China. Its main rivals are Wuling Mini EV and Chery QQ Ice Cream. Let's get acquainted with it.
Exterior and Dimensions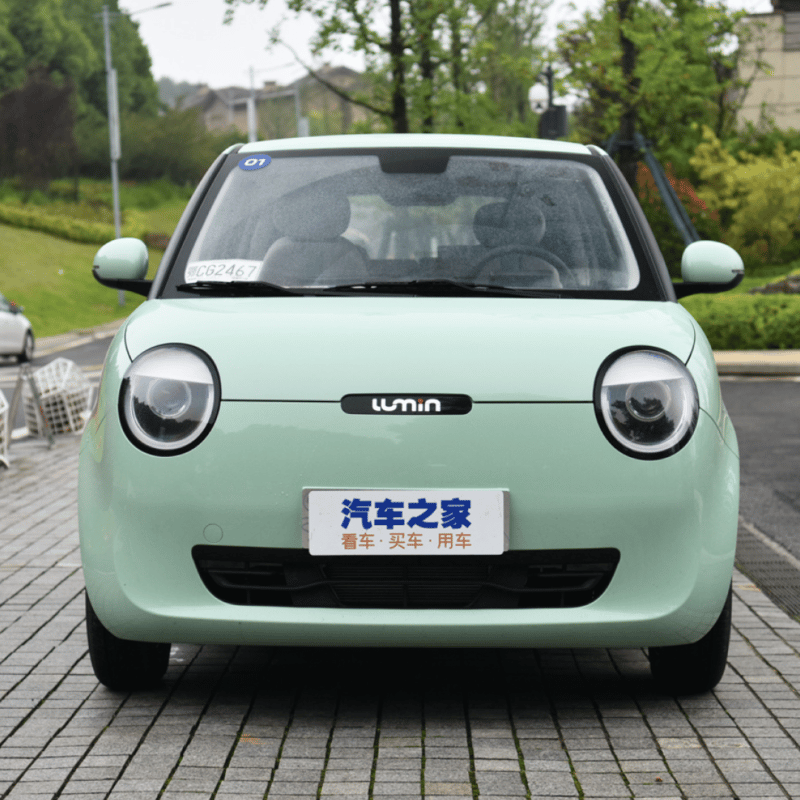 The Lumin Corn looks cute with a smooth shape, circular lights, and two doors with pop-out door handles. The Lumin's wheels are 165/70 R14. They are covered with aerodynamic covers. Worth mentioning that the Lumin Corn stands on Changan's EPA0 platform. It is designed for hatchbacks and city cars. Its dimensions are 3270/1700/1545 mm with a wheelbase of 1980 mm. It is 353 mm longer, 207 mm wider, and 76 mm lower than the Wuling Hongguang Mini EV.
Interior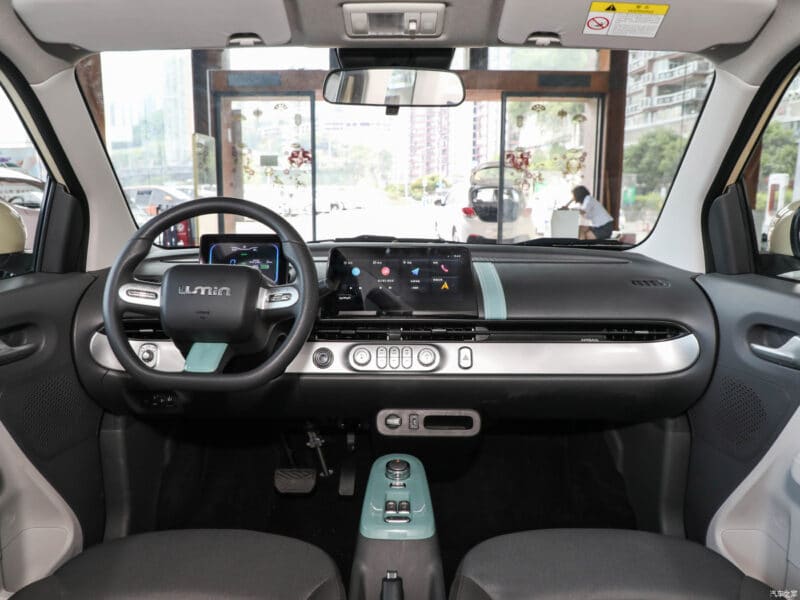 The cuteness continues inside the Changan Lumin Corn. Its interior is simple, but it has some curious features. The center console of the Lumin Corn has a diameter of 10.25 inches. Under the screen are some physical buttons for climate control, an engine Start/Stop function, and hazard lights. The steering wheel of the Lumin Corn is extremely sporty for an electric city car with 41 horses, and a top speed limited to 101 km/h. Moreover, one of its spokes looks just like a dog's tongue. The Changan Lumin Corn has four seats and a trunk with a capacity of 104 L.
Specs and Prices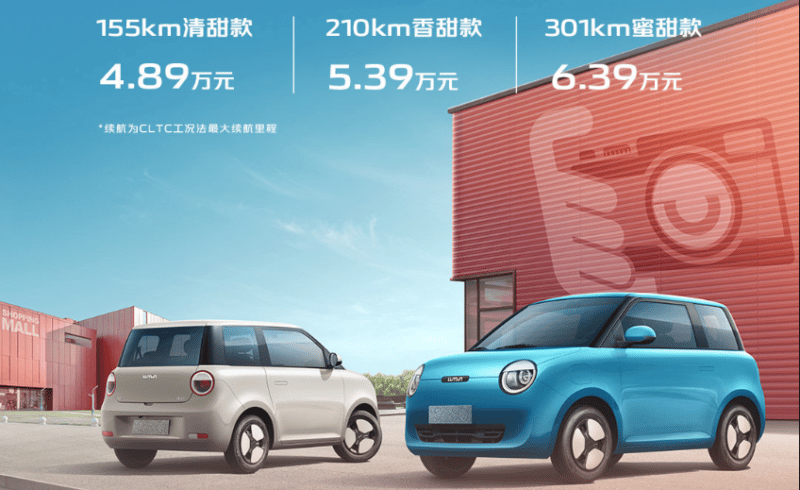 The entry-level Changan Lumin Corn has a price tag of 48,900 RMB (7,300 USD). It is equipped with a 12.92-kWh LFP battery for 155 km of CLTC range. The next version of the Lumin Corn is available for 53,900 RMB (8,050 USD). For this amount of money, it goes with a 17.65-kWh LFP battery and a 210-km range (CLTC). The top trim level of the Lumin Corn costs as much as 63,900 RMB (9,540 USD). This model has an LFP battery of 27.99 kWh. With it on board, the Lumin Corn can run up to 301 km (CLTC).
Competitors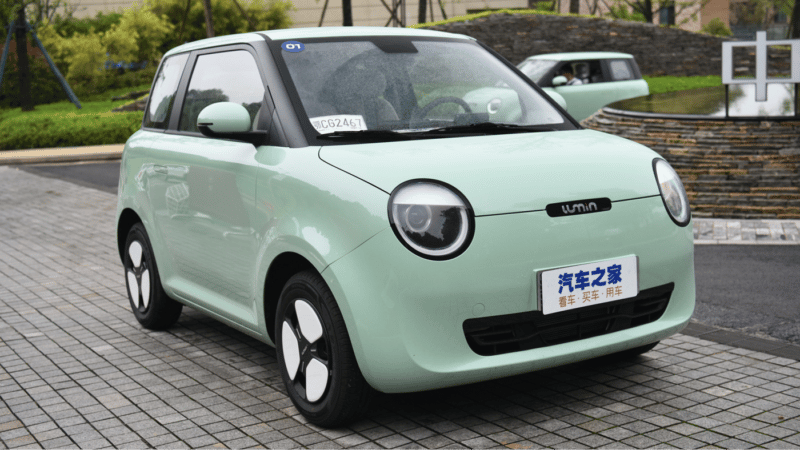 The main competitors of Changan Lumin Corn are Chery QQ Ice Cream, Lingbox Uni, etc. But the main rival of the Changan Lumin Corn is the Wuling Hongguang Mini EV. And the Wuling EV looks like a real outsider here. It has a price range of 32,800-69,800 RMB (4,900-10,425 USD). So the entry-level Mini EV is cheaper than the Lumin Corn, but the top model is more expensive. But the Lumin Corn has more horses, and it is way bigger. So it looks like the Wuling Mini EV has tough times ahead.
Source: Changan Weibo, Autohome